Hours before the ABS-CBN Ball, Belo Medical Group invited us to their Belo Beauty Suite to experience a full celebrity treatment. We tried everything—from facials and masks to the widely popular beauty drips—to see if the stars' skin secrets will have the same magical effect on us. Read about what happened below!
Related Stories from Preview.ph
1. Cinderella Drip
"Not a fan of needles, but for the sake of beauty I was willing to give this a try. The Cinderella Drip is known to be a celeb fave since it's rich in antioxidants and infused with Glutathione, Ascrobic Acid, and Alpha Lipoic Acid. The effect is instantaneous and you feel more energized and somewhat refreshed. I noticed that my face looked less tired and stressed. It's odd but it feels like you've woken up with eight hours of sleep all of the sudden."
- Maura Rodriguez, Associate Social Media Editor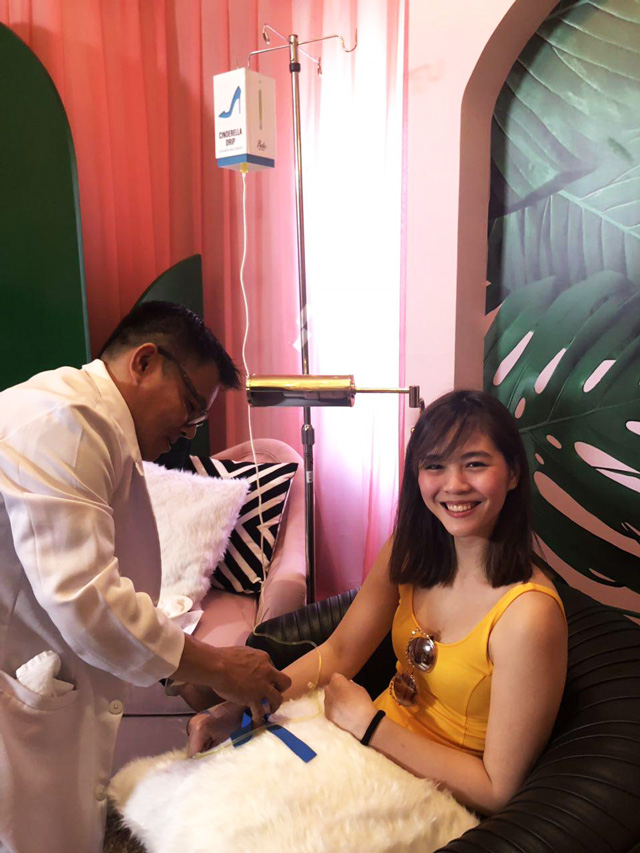 ADVERTISEMENT - CONTINUE READING BELOW
CONTINUE READING BELOW
Recommended Videos
"This drip only took around 10 minutes to get, and right after I finished, I immediately felt like I had a sugar rush. Not in a bad way, of course; I just felt really energized and ready for a long work day. In fact, I was still energized by midnight—I didn't feel fatigued at all even though I was running on under five hours of sleep. I'd definitely get it again when I need that extra productivity boost."
- Nicole Arcano, Beauty Assistant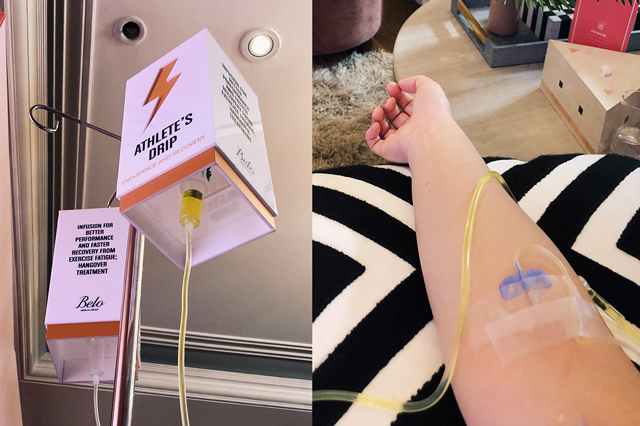 ADVERTISEMENT - CONTINUE READING BELOW
3. Cryo Slush
"The Cryo Slush promises to calm the skin and keep it matte. I tried doing it over a full face of makeup, and despite the layer of foundation I was wearing, the cold mist really helped soothe my skin. I love how it didn't require close contact either, so my makeup was left undisturbed. That said, I was surprised at how well it helped me stay shine-free. I didn't have to blot for six hours, which is a long time considering I have very oily skin. However, my face didn't feel dry at all, just decently matte. It's a great treatment to try for the summer, or after you do your makeup for a big event!"
- Nicole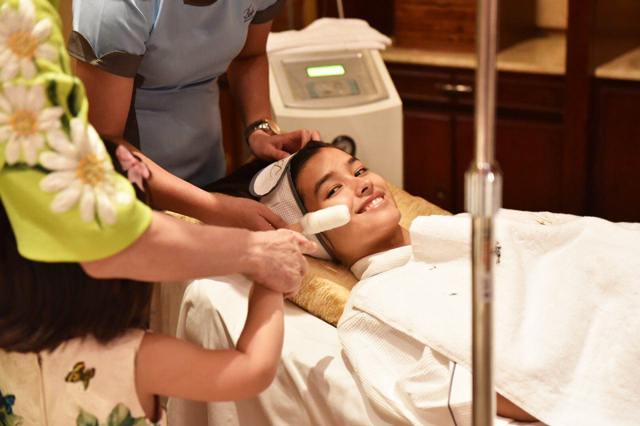 ADVERTISEMENT - CONTINUE READING BELOW
4. Jet Peel
"The first treatment I tried at the Belo Beauty Suite was the Jet Peel. Basically, it's a procedure that involves mild exfoliation using pressurized oxygen infused with vitamins for improved texture and better absorption of nutrients. I figured it was perfect for me since I just came back from a week-long trip and my skin was due for some exfoliation. The treatment was done in under 30 minutes; the pressurized oxygen felt ice cold but painless. By the end of the treatment, my skin felt instantly refreshed and a bit brighter."
- Marj Ramos, Features & Copy Editor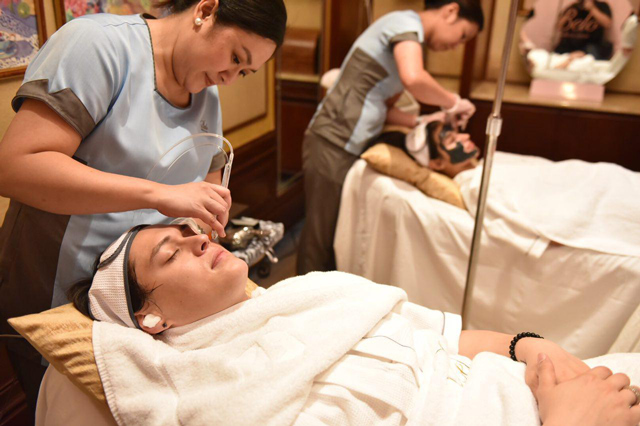 ADVERTISEMENT - CONTINUE READING BELOW
"It's my first time to try any form of LED light facial and it was a pretty unique experience. It was the recommended procedure for me since I have oily skin and currently experiencing hormonal acne. To start, the facialist will wash your face and pat your skin dry with a towel before covering your eyes with a folded tissue to shield you from the light. Your eyes should be closed the entire time during the 15-minute facial. Be wary, though, if you're claustrophobic, because you will feel like the mask is on top of your face and you can't really move or else it'll fall off. It's also a little heavy; the less movement, the better. What I do love, however, is the result! My skin was not oily at all and it stayed that way for a good while. It was the perfect prep before putting makeup on."
ADVERTISEMENT - CONTINUE READING BELOW
- Maura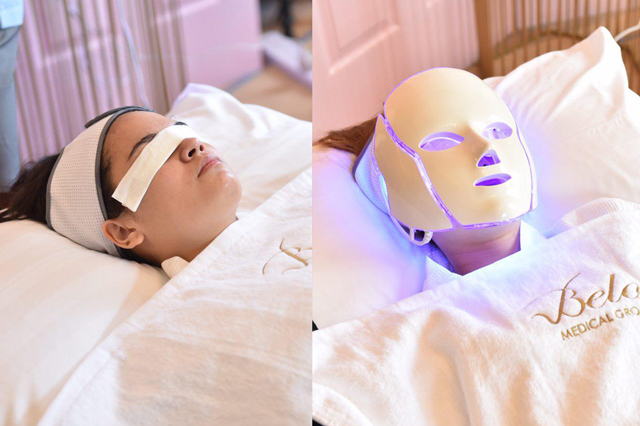 PREVIEW.PH'S COMPLETE COVERAGE OF THE ABS-CBN BALL 2018:
All the Celebrities We Spotted at the ABS-CBN Ball 2018 (Part 1)
All the Celebrities We Spotted at the ABS-CBN Ball 2018 (Part 2)
All the Celebrities We Spotted at the ABS-CBN Ball 2018 (Part 3)
ADVERTISEMENT - CONTINUE READING BELOW
Here's How Celebrities Prepped Their Skin for the ABS-CBN Ball 2018
Best Dressed Celebrities at the ABS-CBN Ball 2018
Best Beauty Looks at the ABS-CBN Ball 2018
Most Surprising Red Carpet Moments at the ABS-CBN Ball 2018
Beauty Trends That Dominated the Red Carpet of ABS-CBN Ball 2018
Fashion Trends That Reigned Supreme at the ABS-CBN Ball 2018
Here's Why the Stars Are Wearing a Blue Ribbon at the ABS-CBN Ball 2018
This Is the Exact Gown Liza Soberano Wore to the ABS-CBN Ball 2018
All the Details of Anne Curtis' ABS-CBN Ball 2018 Red Carpet Look
Vice Ganda Wore the Exact Michael Cinco Cape as J. Lo to the ABS-CBN Ball
We Had a Prom Night with the Celebrities at ABS-CBN Ball 2018
Here Are All the Stars Who Wore Francis Libiran to ABS-CBN Ball 2018
Related Stories from Preview.ph