K-Drama actor Kim Min Kyu is truly more than what meets the eye. While he's known for his deep-seated dimples and heart melting gaze, it's Min Kyu's talent of convincingly bringing his characters to life that has us hooked on him. From playing a faithful soldier in Snowdrop to being a loyal yet detached secretary in Business Proposal, it's safe to say that Min Kyu is indeed a versatile actor. Just browse through his past acting stunts, and you'll see what we mean! Below we've listed down the K-Dramas where you can catch more of Min Kyu's charm and excellence.
9 K-Dramas Starring Kim Min Kyu:
1. Business Proposal (2022)
Watch on: Netflix
Describing this drama as a curious twist of fate might be an understatement. The story starts off with the blind date of a successful CEO, Kang Tae-mu, and his disguised employee, Shin Ha-ri. However, Tae-mu does not know that Ha-ri works for him, and that she went on the date in place of her friend, Jin Young-seo. Thanks to this inopportune arrangement, a flurry of romantic troubles ensues. Min Kyu plays Cha Sung-hoon, who is Tae-mu's loyal and reliable secretary amidst his complex affairs. But soon, Sung-hoon becomes tangled in matters of chance when he meets Young-seo in several heart-fluttering encounters.
Also starring: Ahn Hyo Seop, Kim Sejeong, Seol In Ah
2. Snowdrop (2021)
Watch on: Disney+
Melodramatic and politically-charged, this drama is set during the year 1987, and tells the story of Eun Young-ro, a university student who falls in love with Lim Soo-ho, a North Korean spy. As the truth of Soo-ho's identity unravels, they soon find themselves in an unfortunate turn of events that put their feelings for one another to the test.
ADVERTISEMENT - CONTINUE READING BELOW
While the series has received several mixed reviews due to its themes, the acting chops of Min Kyu is definitely worth noting in this intense drama. While we've seen him portray loyalty in a romantic comedy, Min Kyu brings such a quality in another light when he plays Comrade Joo Gyeok-chan, a devoted North Korean soldier.
Also starring: Jung Hae In, Jisoo, Yoo In Na, Jang Seung Jo
3. Backstreet Rookie (2020)
Watch on: iQiyi
Set in a 24/7 convenience store, this romantic comedy is fun and exciting. Jung Saet-byul applies for a part time job in the store to be near her crush, Cho Dae-hyun, who is actually the establishment's owner. As the two spend time together at work, Saet-byul's fiery personality often clashes with Dae-hyun, but their disagreements, of course, just highlight how much they care for one another. In this drama, Min Kyu finds himself in a love triangle as he appears as Kang Ji-wook, Saet-byul's former classmate-turned-celebrity who also has feelings for her.
Also starring: Ji Chang Wook, Kim Yoo Jung
4. Queen: Love and War (2019)
Watch on: iQiyi
If you liked Love in the Moonlight or The King's Affection, then you might want to check out Queen: Love and War. With the goal of avenging her twin sister's death, Kang Eun-bo joins in on a royal tradition where women compete to be selected as the next queen. But the man she wishes to marry, King Lee-kyung (Kim Min Kyu), is a widowed king grieving the loss of his wife while being troubled with strange dreams. Amidst these complexities, Eun-bo and Lee-kyung face the scars they have together and in doing so, a romance blooms between them. Tender yet thrilling, it's no surprise that the series gained the highest ratings ever achieved by a drama from its network during its finale.
Also starring: Jin Se Yeon, Do Sang Woo, Lee Yul Eum
5. Perfume (2019)
Watch on: Viu
This drama is not your typical romantic comedy. It tells the story of a genius fashion designer, Seo Yi-do and model Min Jae-hee, a woman who's transformed into her younger self with the help of a perfume bottle. As the two get closer, they face and accept their insecurities together, and in turn, a relationship develops between the pair. Min Kyu plays Yoon Min-Seok, a K-pop idol who becomes a brief obstacle to the couple's romance.
The drama makes for a substantial piece as it brings to light relevant topics such as mental health and self-esteem. With its one-of-a kind narrative, Perfume is sure to touch on your senses with its unique premise. Not to mention, you get to enjoy Min Kyu's singing skills as well!
Also starring: Shin Sung Rok, Go Won Hee, Cha Ye Ryun, Ha Jae Sook
6. Drunk in Good Taste (2018)
Everybody loves a good friends-to-lovers narrative, just like in the web series Drunk in Good Taste. Here, Kim Min Kyu plays Lee Yeon-nam, a college student who has a crush on his best friend, Jung Chong-nam. The drama is filled with all things sweet as the two bond over their shared love of dessert, while Yeon-nam strives to get out of the friend zone. With a tone that is nostalgic and innocent, this show is surely a treat to watch.
Also starring: Kim Hyang Gi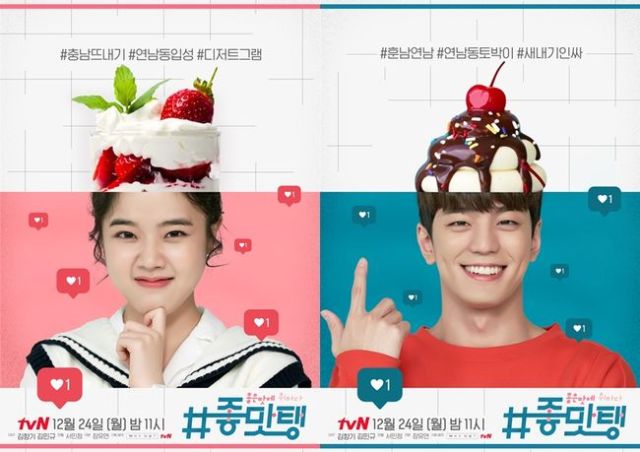 ADVERTISEMENT - CONTINUE READING BELOW
7. We Are Peaceful Brothers (2017)
Watch on: VLive
Adapted from a webtoon, this series shows the dynamics of Lee Yoon and Lee Sang, two brothers who cannot be any more different. Kim Min Kyu plays Lee Sang, a bubbly and happy-go-lucky student. Starring alongside him is Steven Noh as Lee Yoon, your typical responsible and level-headed eldest sibling. If you have siblings, Yoon and Sang's relationship may hit close to home for you as their exchanges as brothers are relatable and comical at the same time. There's no doubt you'll be laughing away when you watch this comedic series.
Also starring: Steven Noh, Kim Da Ye, Kim Chae Eun
8. Because This is My First Life (2017)
Watch on: Netflix, Viu
Up for something sweet and lighthearted? Take our advice and watch Because This is My First Life, a romantic comedy that uses the classic trope of a fake marriage. An awkward and cold IT employee, Nam Se-hee, and Yoon Ji-ho, a homeless screenwriter, tie the knot out of financial convenience and nothing more. But of course, feelings start to creep in between the two, especially when Yeon Bok-nam (Min Kyu) enters the picture, a.k.a. Ji-ho's handsome co-worker at her part-time job, of whom Se-hee begins to be jealous of. Se-hee also suspects Bok-nam to be a stalker, but don't worry, we've got a spoiler for you—he's not!
Also Starring: Lee Min Ki, Jung So Min
9. Special Laws of Romance (2017)
This web series is perfect for those who love a good story set in the legal world. Kim Min Kyu plays Jeong Eui-chan, a judge who falls in love with Seo Ji-hye. But things are not as easy as it seems when Ji-hye starts having feelings for one of Eui-chan's closest friends. With its exciting love triangle, the series sets up quite the guessing game where viewers will be eager to know the romantic verdict between Eui-chan and Ji-hye. The drama is also composed of just six short episodes so it's ideal if you're looking for something you can be finish in one sitting.
Also starring: Park Chorong, Ryu Jin, Hyuk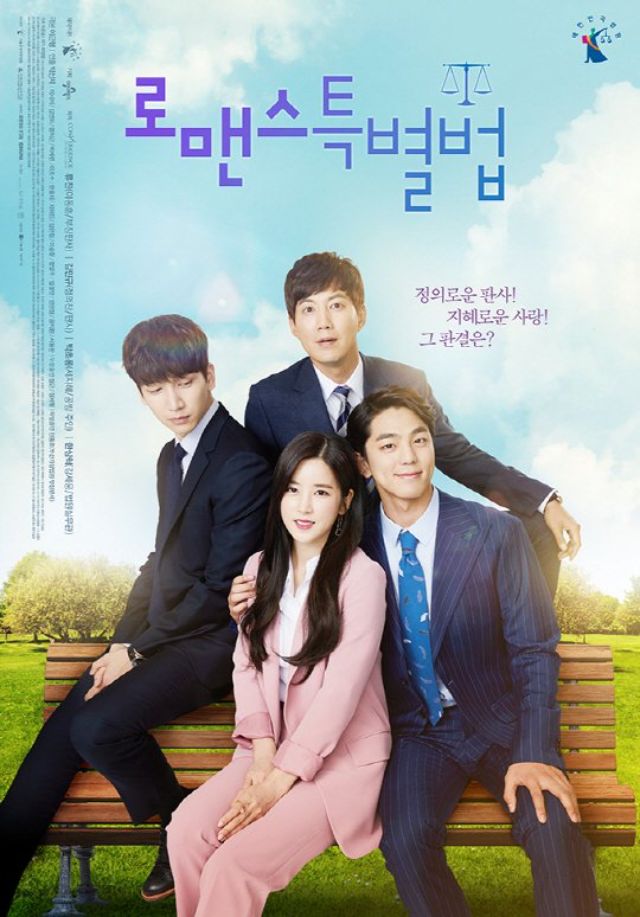 ADVERTISEMENT - CONTINUE READING BELOW
BONUS:
The Whispering (2018)
This film is a good choice if you're feeling brave enough to enjoy a good horror film. The movie is centered on a road trip among high school students that turns awry when they stumble upon an abandoned amusement park. Mishappens occur the further they go through their adventure. Among the students is Kang Min-woo played by Min Kyu.
Also starring: So Ju Yeon, Kim Young, Kim Tae Min, Choi Hee Jin, Park Jin
Hey, Preview readers! Follow us on Facebook, Instagram, YouTube, Tiktok, and Twitter to stay up to speed on all things trendy and creative. We'll curate the most stylish feed for you!