All Of Us Are Dead is currently the number one show on Netflix. Rightly so, as its unique perspective on the zombie genre takes the concept into new and thrilling heights throughout the course of its 12 episodes. Besides the plot, the cast members have also received significant attention from viewers, with lead stars Cho Yi Hyun, Park Solomon, Yoon Chan Young, Yoo In Soo, Lee Yoo Mi, and Park Ji Hoo finally enjoying their well-deserved time under the spotlight.
During the show's press conference last January 26, the cast, along with director Lee J.Q., shared some of their experiences while filming, possible details to watch out for in the series, and fun facts about their personal lives. Excited to know more about them?
Here's all the interesting details we learned about "All of Us Are Dead," as shared by the cast: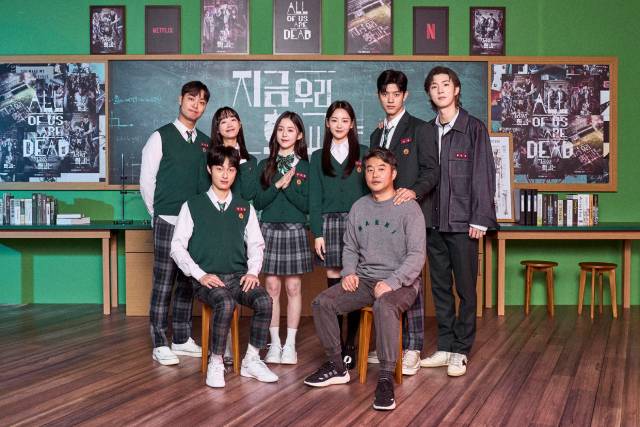 1. Park Ji Hoo was a high school student IRL while filming the series.
The youngest of the cast, Park Ji Hoo, a.k.a. Nam On-jo, was given the nickname of "Baby Angel" by her seniors. Then just 17 years old, she was actually enrolled as a high school student while filming All of Us Are Dead. The now 20-year-old (in Korean age) recalls the experience of juggling her work alongside being a junior in school. Ji hoo expressed, "Sometimes, I would have midterms and then go to the set. I would be there in my actual school uniform and then change into [another] school uniform."
ADVERTISEMENT - CONTINUE READING BELOW
Like most actors who work together, the cast of this exceptional action-thriller drama forged a special bond on set, with the rest of the older actors making sure to guide their youngest. "All the cast were very nice to me, and they would give me some advice on how to get into college, and they would talk to me about adult society," shared Ji Hoo.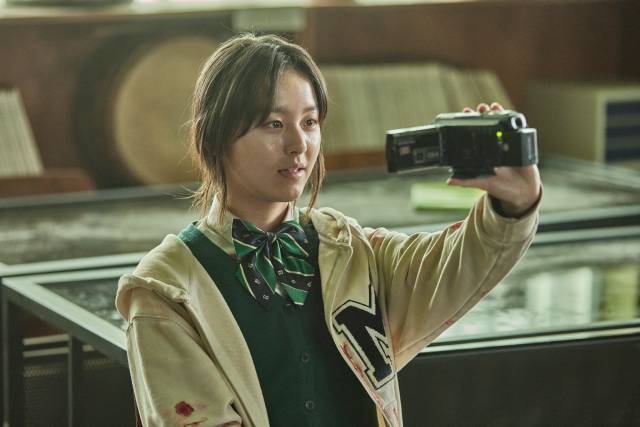 2. Yoon Chan Young kept On-jo's name tag on the back of his phone even when he wasn't filming.
Young love always has a way of touching the audience's hearts, and the one shared between Lee Cheong-san and On-jo is definitely no exception. Amidst the chaos of the zombie apocalypse, Cheong-san made it a point to keep his crush near him at all times so he could protect her. Staying true to his character, the young actor did the same thing, in his own way, even outside their filming location and schedules.
Chan Young revealed, "We would print out the name tag stickers of everyone. And at the time, I wanted to show Cheong-san and On-jo's relationship. Cheong-san wanted to protect On-jo and put her before his own safety. So I wanted to make sure that I become that character. I wanted to think about On-jo every day. I think about how I could protect her, [and] be nice to her. So that's why I stuck On-jo's name tag on the back of my phone. I think it was there all throughout when I was filming the series." Talk about dedication!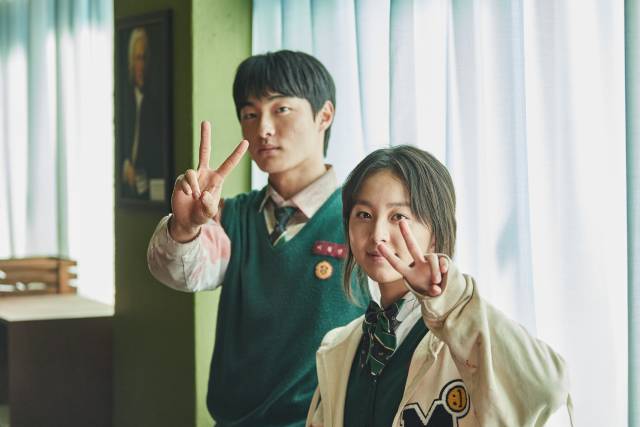 3. Cho Yi Hyun's intense drum playing made an impression on director Lee J.Q.
During an intense scene where the students are trying to distract the zombies by playing instruments, Cho Yi Hyun, who was beating a drum, was said to be fully immersed in the take that director Lee J.Q. notes she looked as though she was in a shaman ritual. In fact, the odd moment provided a sense of brief comedic relief for the cast, and was eventually used for the actual show.
ADVERTISEMENT - CONTINUE READING BELOW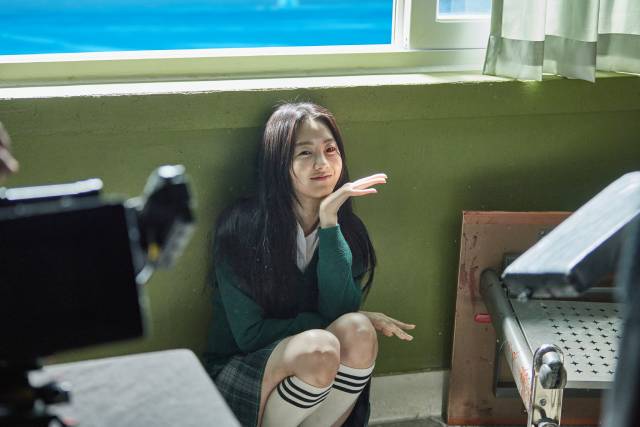 4. Park Solomon's MBTI is INFP-T.
While discussing a scene that deeply affected the handsome actor even after the shoot, the host asked Lomon about his MBTI, to which he shared is INFP-T. An INFP-T is a Turbulent Mediator according to 16 Personalities, and those who fall under this personality type are said to be frank with their emotions.
5. Yoon Chan Young and Yoo In Soo are BFFs in real life!
If you already had the chance to binge this K-drama, you'd probably be surprised to know that the young actors who played Cheong-san and Gwi-nam are actually best friends IRL! During the press conference, the host revealed that both Chan Young and In Soo often go to karaoke and sing love ballads together. In Soo proudly added that the two talk every day!
6. Lee Yoo Mi was known as the "cute angry bird" on set.
Lee Yoo Mi captured everyone's attention with her role as player 240 in Squid Game, but in All of Us Are Dead, she portrays someone who will definitely get on your nerves. It was revealed that in between takes, the actress went around testing her co-stars' patience, fully getting into her role as Lee Na-yeon. Because of this, she was pegged as a "cute angry bird" on set.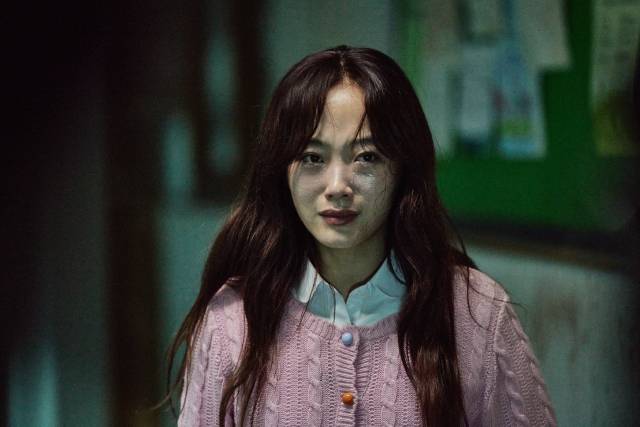 7. Lim Jae Hyuk composed an original song for the drama
According to director Lee J.Q., Lim Jae Hyuk, who portrays the character of Yang Dae-su, is known to be a talented singer who has "legendary views'' on YouTube. Director Lee was inspired by this so he urged the young actor to use his talent by composing a song that's related to what the surviving characters of the drama were going through. During the interview, Jae Hyuk chimed in and shared his writing process: "I tried to think about what these kids wanted to hear. So I thought 'let's go home' would be it. So I started from that."
ADVERTISEMENT - CONTINUE READING BELOW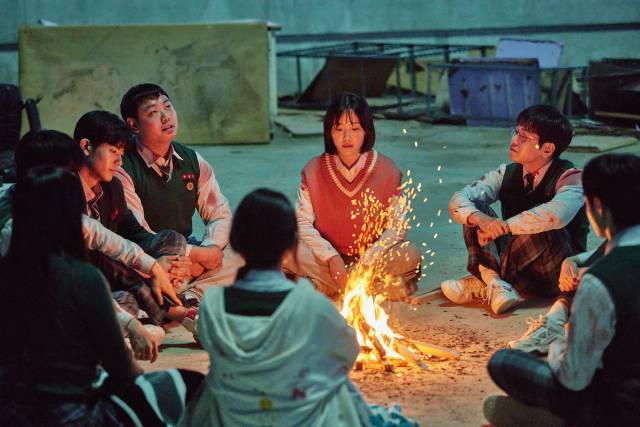 Related Stories from Preview.ph



Hey, Preview readers! Follow us on Facebook, Instagram, YouTube, Tiktok, and Twitter to stay up to speed on all things trendy and creative. We'll curate the most stylish feed for you!