Even at such a young age, Andrea Brillantes has already honed her signature look. The sun-burnt blush and bushy brows combo she always wears on Instagram is so cop-worthy, but don't get us wrong—she has other tricks up her sleeve, too.
While scrolling through her feed, I found a photo of Andrea applying a interesting-looking gloss on her eyelids. "Using Careline's Stain Gloss as my eyeshadow because WHY NOT," she captioned it. Turns out, she wasn't using just a regular gloss. The product also doubles as a stain, so that when you apply it on your lips, you get a sheer wash of color. It was too interesting not to try for myself, so that's exactly what I did. Find out how it turned out below!
ADVERTISEMENT - CONTINUE READING BELOW
What It Is
This new product from Careline is an innovative clear gloss, described as a magic lip product that changes color when applied to the lips. It's said to adapt to the skin's pH level so it gives off a different and personalized shade for anyone who uses it.
How I Used It
The picture I'm basing this off of didn't really relay any specific instructions so I just went rogue and figured it out on my own. I started by following Andrea's method of application by using the doe-foot applicator to directly put the product on my lids, and then I blended it with my ring finger using dabbing motions. I found that while this does make the color more concentrated, you don't have much control with how much product goes on your lids. You also only have a short window of time to really blend it out before it sets.
CONTINUE READING BELOW
Recommended Videos
On my other eye, I tried a different method in an attempt to control the product better. I first deposited the gloss stain on the back of my hand, warmed it up a bit, and then finally patted it onto my eyelid. While doing this lessens the glossy finish, it gives you full control of the amount of product going on your skin so there's less chance of it becoming goopy. To avoid harsh lines, I concentrated the color in the center of my lids first and then worked my way outwards for a subtle ombré effect.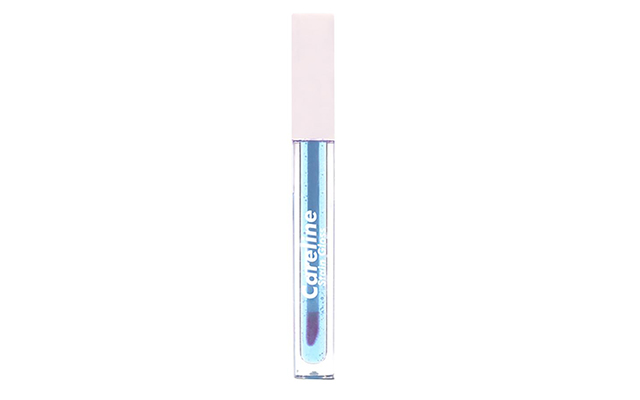 ADVERTISEMENT - CONTINUE READING BELOW
CARELINE Stain Gloss, P125, Beauty Beat
Here's the final look: