Glass skin is still as coveted in the skincare world as the first time we saw it. For a quick refresher, glass skin is a term used to describe plump, even-toned, and luminous skin that resembles glass. This K-beauty trend has inspired a ton of routines and products that we still see and use until today, but what if we tell you that you can cop that dewy, baby-soft skin through a Korean treatment trend called the Chanel injection?
In a YouTube video, Singapore-based beauty vlogger Tina Yong gave us full access to what a $650 (that's around 31,200 pesos!) "glass skin" facial is like in a Korean skin clinic. She showed all the steps, including the famed Chanel injection! See it below:
Korean Glass Skin Facial Steps
1. Consultation
Before you proceed to the first step of the treatment, you need to undergo skin analysis. In this process, the dermatologist examines your current skin condition and discusses the procedure.
ADVERTISEMENT - CONTINUE READING BELOW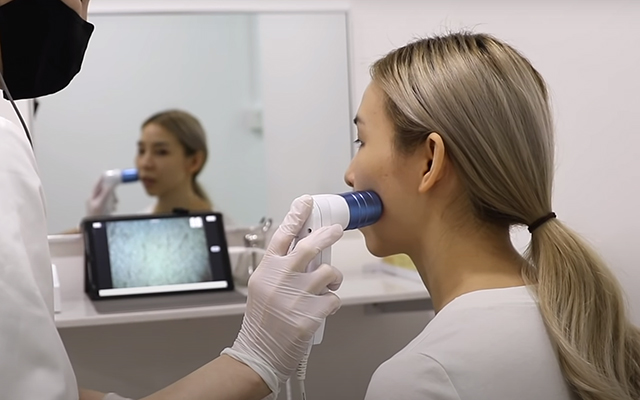 2. Cleansing
If there's anything you need to know, it's that Korean facials take the cleansing process seriously. This facial in particular involves seven different steps to assure that the serum will be perfectly absorbed by the skin! The process usually begins with a double cleanse, followed by a purifying wash. For a deeper cleanse and exfoliation, they also use a hydro facial machine. It is a skin vacuum with a rotating nozzle tip that removes skin impurities and pushes a solution that complements your skin type.
CONTINUE READING BELOW
Recommended Videos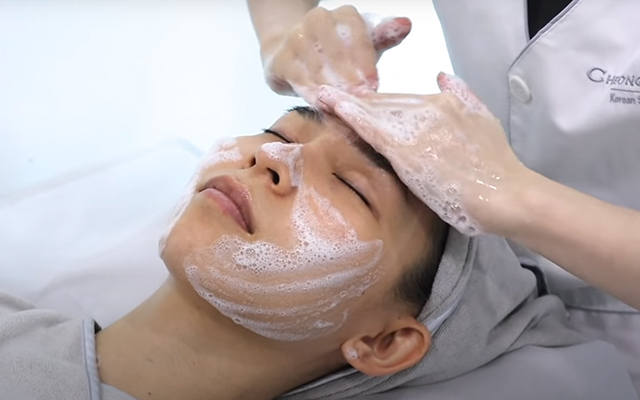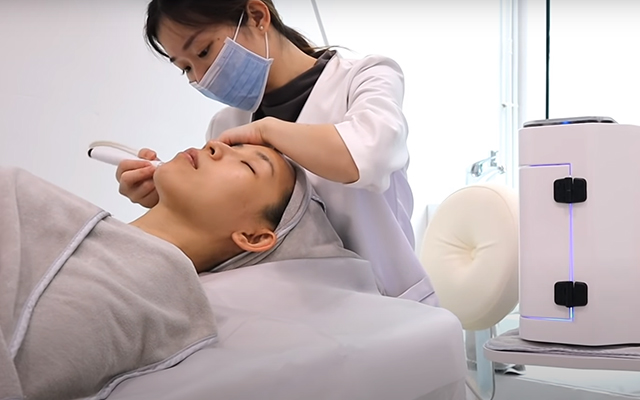 ADVERTISEMENT - CONTINUE READING BELOW
3. Exfoliation
After the first cleanse, the facialist applies a relaxing bubble mask that includes tiny oxygen bubbles that reach deep into the pores. For a foamy mask, this is effective for removing any strip of dirt or oil.
This process is followed by oxygen scaling that contains deep seawater and dissolved oxygen that gently exfoliates and soothes skin. The last step for the exfoliation process is the gentle enzyme peel. It is made with pineapple and papaya enzymes to even skin tone for a brighter and more radiant-looking complexion! Dead skin? We don't know her.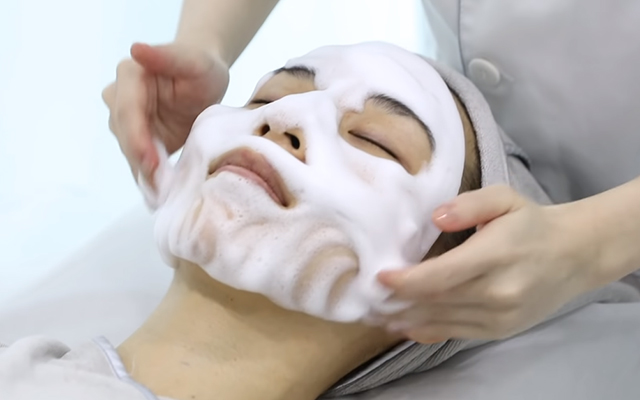 ADVERTISEMENT - CONTINUE READING BELOW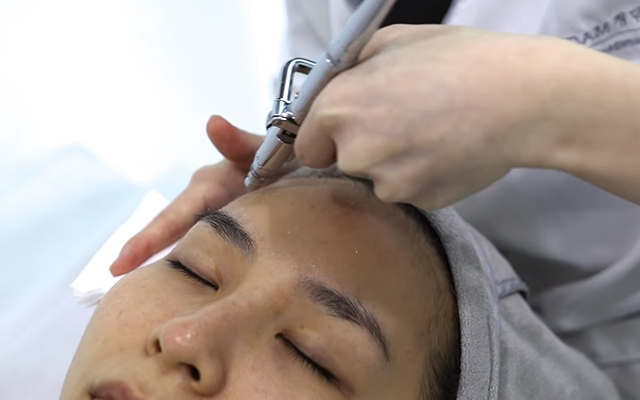 4. Chanel Injection
Once your skin hits restart, they will proceed with your choice of Chanel injection. There are three in total: the Boosting Injection (invasive), Micro-Needle Method (less-invasive), and Needleless Method (painless). For Tina, she chose the Micro-Needle Method, a process wherein you use a derma roller with small needles to prick the skin as it effectively penetrates the serum to your complexion. With the help of numbing cream, it becomes less painful than it looks!
ADVERTISEMENT - CONTINUE READING BELOW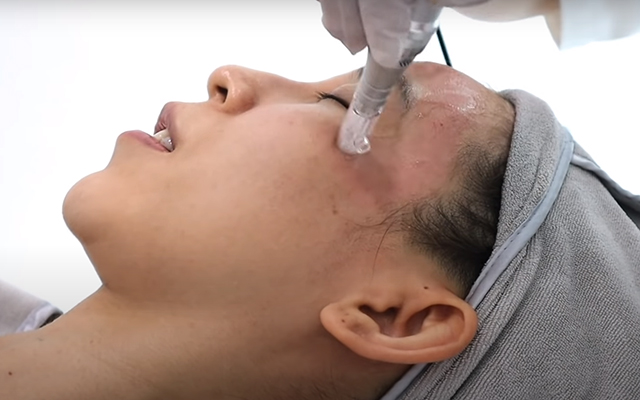 The Chanel injection is one of the most popular Korean skin procedures that helps achieve super bouncy, quenched, and dewy skin in as early as two weeks. It works by hydrating your overall complexion as it tightens pores, reduces wrinkles, and improves your skin tone, texture, and elasticity. It's a godsend for anyone who wants to get that glowy, glass skin without the fuss of committing to a 10-step skincare routine.
ADVERTISEMENT - CONTINUE READING BELOW
The power serum that is used for this procedure is the Fillmed NCTF Boost 135 HA, a combination of 53 (yes, 53) skin-loving ingredients which includes hyaluronic acid, minerals, coenzymes, amino acids vitamins, and antioxidants. Tina Yong even called it "the crème de la crème of all serums" and we can clearly see why!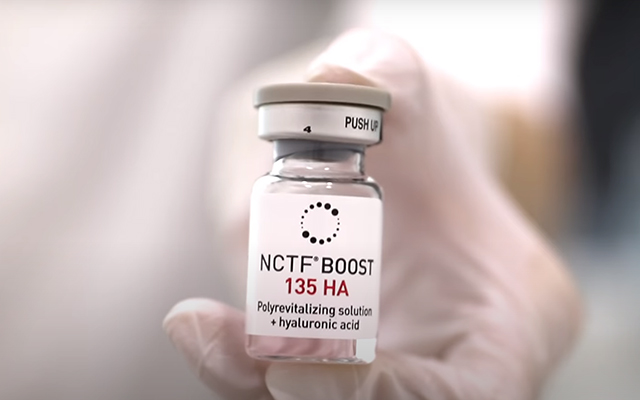 ADVERTISEMENT - CONTINUE READING BELOW
5. Calming Treatments
After the injections, the procedure is followed by a cooling treatment with Cryocell and aloe vera gel. This helps with the healing process of your complexion after a session of microneedling! This is then followed with a hydrating and cooling medical mask that is combined with yellow LED light to fully relieve the redness of your face.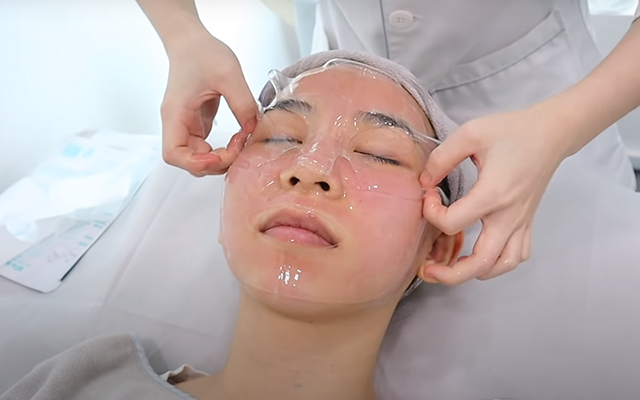 ADVERTISEMENT - CONTINUE READING BELOW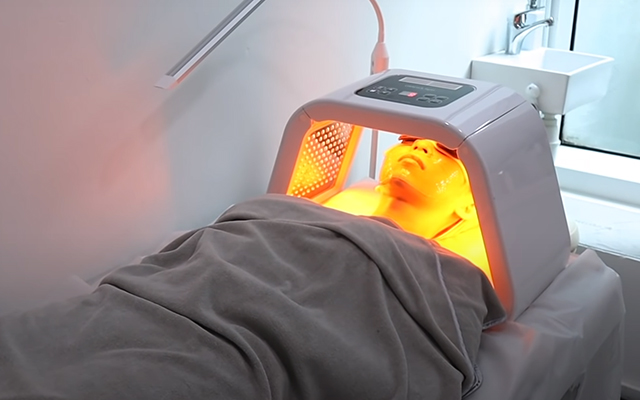 This procedure is wrapped up with a series of after-care products. For Tina, her skin was soothed with a toning gel, then a Cupro's fluid (a soothing serum), a PP Cream, and a restorative hydrating cream that reduces inflammation. To avoid skin inflammation or redness, they recommend avoiding using heavy products such as sunscreen, oils, and redness.
ADVERTISEMENT - CONTINUE READING BELOW
Korean Glass Skin Facial Results
After two weeks, Tina was able to see improvement in her overall complexion, tone, and texture. She even doesn't find the need to use base makeup anymore! Or if she does, she claims that her makeup applies 10 times better and smoother.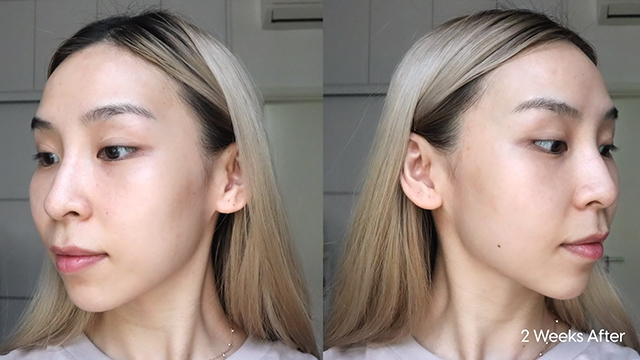 ADVERTISEMENT - CONTINUE READING BELOW
As mentioned above, this two-hour Glass Skin Facial costs around P31,265 ($650) per session. The recommended number of sessions will vary on your skin condition, so it might cost you more than that. Nonetheless, it is proven to deliver results in a short span of time, giving you plump, dewy skin like your favorite K-stars.
Will you splurge your cash on this kind of treatment? We'd love to know!
Watch Tina Yong's original video below:
Related Stories from Preview.ph
Hey, Preview readers! Follow us on Facebook, Instagram, YouTube, Tiktok, and Twitter to stay up to speed on all things trendy and creative. We'll curate the most stylish feed for you!