Hyaluronic acid isn't difficult to find in skincare at all. It's so well-loved and effective that even when you don't look for it on purpose, it's probably in at least one of the products you're using right now. The reason? It addresses one of our skin's main sources of sustenance: hydration. Really, it doesn't matter if your face is dry or oily enough to fry eggs on, your skin has to be hydrated somehow—a task that hyaluronic acid is more than capable of doing for you.
Below, we explain exactly why everyone loves it, and why you need it in your skincare routine:
What Is Hyaluronic Acid and How Does It Work?
Hyaluronic acid is a humectant, helping pull moisture from the air into the skin and holding on to it like you do with the last stock during a sale. It occurs naturally in the body, but when used in skincare, it can further prevent dehydration, so it's widely used as a moisturizer. It can be used not just on dry skin, but any skin type that needs some extra hydration (yes, even oily skin!).
If you can't find hyaluronic acid in the ingredients list, that's because it might be listed as one of its other forms. There's sodium hyaluronate, HA's salt form that's popularly known for its ability to hold a thousand times its weight in water. It has a lower-molecular-weight than regular hyaluronic acid, meaning it can penetrate deeper into the skin barrier to provide hydration. Another common type you'll find in products is hydrolyzed hyaluronic acid, which also attracts moisture but typically stays on the surface of the skin because of its high molecular weight.
What Are the Skin Benefits of Hyaluronic Acid?
1. It hydrates the skin.
After it draws water into our skin, hyaluronic acid binds that water inside our cells so we're able to retain it. Basically, it acts as both a moisturizer and a moisture-locker, making it perfect for alleviating dry and dehydrated skin.
2. It's lightweight.
Compared to oils and other emollient moisturizers, hyaluronic acid absorbs quickly into the skin to do its work. You don't have to worry about it giving you a greasy finish, because HA in itself is not an oily substance. In fact, a hyaluronic acid serum can give enough hydration to those with oilier skin or people who live in humid climates! That said, this still depends on a specific product's formulation, so make sure to pick the right one for your skin's needs.
ADVERTISEMENT - CONTINUE READING BELOW
3. It helps with fine lines and wrinkles.
Just like collagen, our natural supply of hyaluronic acid goes down as we get older. This means our skin also gradually becomes worse at holding moisture, making us more prone to developing fine lines and wrinkles. That said, supplementing hyaluronic acid through our skincare can counteract this, because it'll do all the water-attraction work our skin can't do well anymore. The result is visibly softer and plumper skin with a reduced appearance in fine lines.
How to Use Hyaluronic Acid
1. Use it sparingly.
Hyaluronic acid is generally safe for sensitive skin, but it does become potentially irritating when you use too much of it. Having it in one of your skincare products is enough, because remember: Hyaluronic acid draws moisture from the air, and when the air is dry, it has no choice but to get water from inside the skin. And if your skin is dehydrated to start with, it could cause more harm than good. Luckily for us in the Philippines, the air is always humid (a.k.a. lots of moisture in the air), unless you're in an air-conditioned room.
2. Use it with other hydrators.
As much as hyaluronic acid can save your hydration woes, it works better when it's not alone. If your skin needs it, try to have other humectant ingredients in your routine as well, such as glycerin, fatty alcohols (cetyl and stearyl alcohol), and ceramides. Another way to make HA more effective is to apply it on damp skin (be it freshly-cleansed or skin prepped with a hydrating toner), as you're literally giving it water to hold on to.
3. Combine it with an occlusive if you have dry skin.
Speaking of not making it work alone, hyaluronic acid gets a better fighting chance at moisture-locking when you combine it with a moisturizer. Dry-skinned folk especially, because your skin type tends to be more stubborn in this area. Next to a hyaluronic acid product, consider adding a face oil or anything with an occlusive ingredient (silicones, petrolatum, mineral oil) into your routine.
ADVERTISEMENT - CONTINUE READING BELOW
Skincare Products with Hyaluronic Acid
1. Hada Labo Hydrating Lotion
This product is J-beauty's version of an essence, made to be patted on the skin right after cleansing. It contains not one but four types of hyaluronic acid in different molecular weights, covering the hydration needs of different layers of the skin.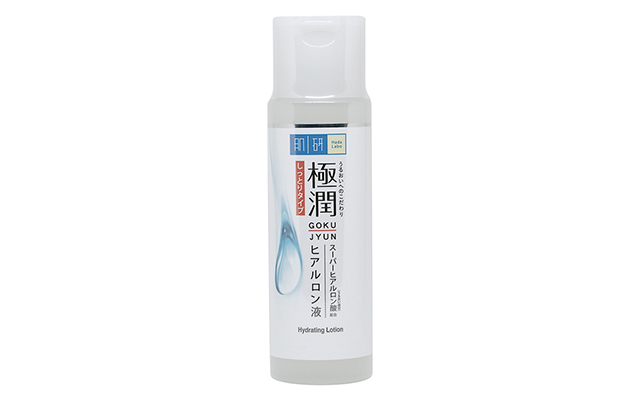 ADVERTISEMENT - CONTINUE READING BELOW
Hydrating Lotion, P685, HADA LABO, Watsons
2. Cosrx Hyaluronic Acid Hydra Power Essence
This essence uses sodium hyaluronate for deep-seated hydration that leaves the skin feeling softer right from application. It also has panthenol, which helps moisturize and prevent inflammation.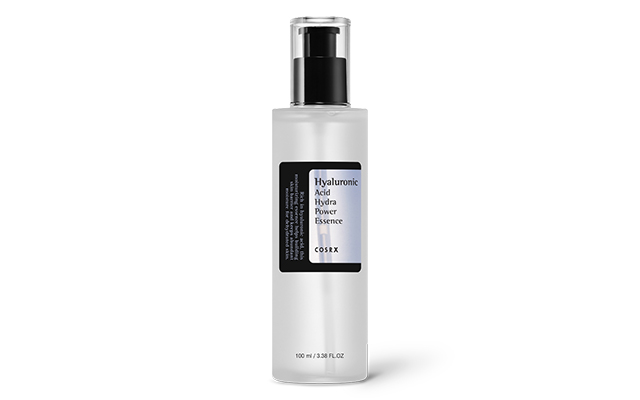 Hyaluronic Acid Hydra Power Essence, P1050, COSRX. Watsons
ADVERTISEMENT - CONTINUE READING BELOW
3. Mediheal N.M.F Aquaring Moisturising Ampoule Mask EX
Hyaluronic acid sheet masks are a lifesaver for a quick hydration boost. This one from Mediheal also helps tighten with witch hazel, allantoin, and trehalose, giving you a smoother finish perfect for makeup application.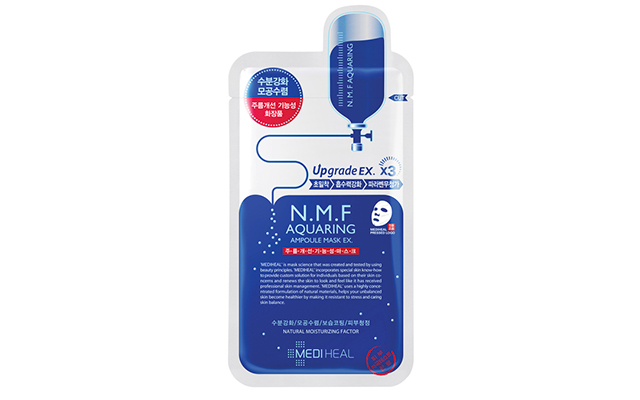 N.M.F Aquaring Moisturising Ampoule Mask EX, P149, MEDIHEAL, Watsons
ADVERTISEMENT - CONTINUE READING BELOW
4. First Aid Beauty Ultra Repair Hydrating Serum
Aside from hyaluronic acid, this lightweight gel serum has skin-plumping peptides and ingredients like colloidal oatmeal and aloe leaf juice to soothe sensitive skin.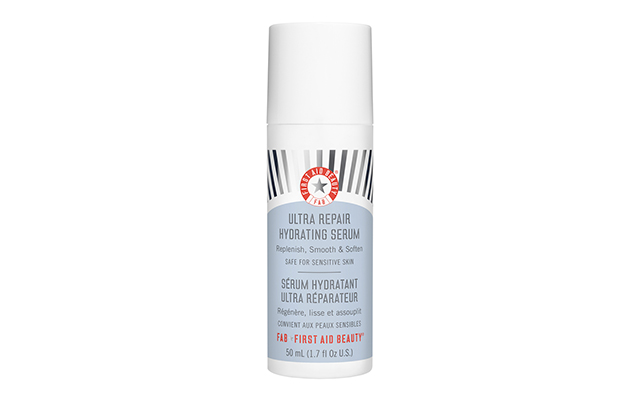 Ultra Repair Hydrating Serum, P2970, FIRST AID BEAUTY, Sephora.ph
5. Neutrogena Hydro Boost Water Gel Moisturizer
If you have oily skin, you can get your dose of supple skin and moisture-locking hyaluronic acid from this lightweight and fast-absorbing gel moisturizer.
ADVERTISEMENT - CONTINUE READING BELOW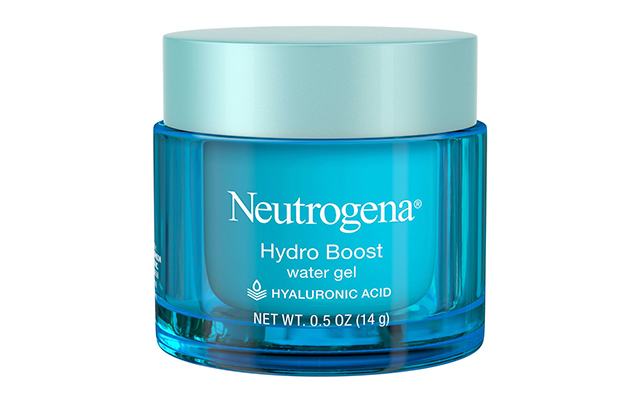 Hydro Boost Water Gel Moisturizer, P898, NEUTROGENA, Lazada
6. Peter Thomas Roth Water Drench Hyaluronic Cloud Cream Hydrating Moisturizer
This cream promises to provide up to 72 hours of hydration, which is made possible with three molecular sizes of hyaluronic acid. It also has ceramides and several fermented extracts to promote a healthy, youthful glow.
ADVERTISEMENT - CONTINUE READING BELOW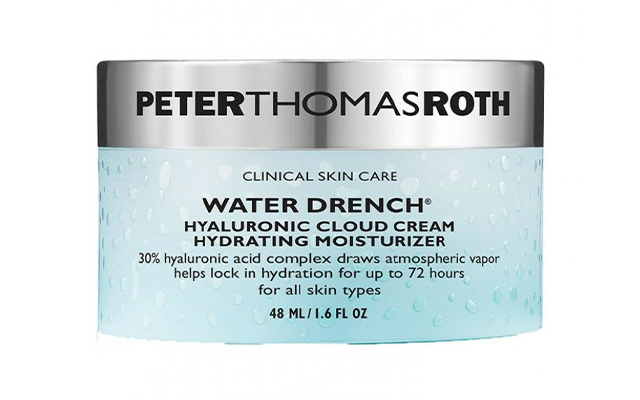 Water Drench Hyaluronic Cloud Cream Hydrating Moisturizer, P3000, PETER THOMAS ROTH, Zalora
Related Stories from Preview.ph
Hey, Preview readers! Follow us on Facebook, Instagram, YouTube, Tiktok, and Twitter to stay up to speed on all things trendy and creative. We'll curate the most stylish feed for you!