With how often most of us edit our skin regimens, you can never really have too many serum recommendations. In fact, after virtually raiding celebrities' serum collections, I was just left wondering about what other women have in their rotation. The more options the better, right?
Below, 10 women (yours truly, included) share real reviews of the serums that they absolutely swear by. You'll find everything from powerful soothing formulas, age-defying serums, to an organic option that'll give you the glow of your dreams. Have fun reading, and try not to shop for more than one—or do, but don't say I didn't warn you!
1. Skin1004 Madagascar Centella Ampoule
"My dull and sensitive skin found its match in Skin1004's Madagascar Centella Ampoule. I'm a devotee of cica-based products, and incorporating this serum into my routine has been one of my best skin decision I've ever made. I've been using this for solid three months now and it does the job well in softening, moisturizing, and fading my small acne scars without the fuss of having breakouts. Plus, it also comes in super chic packaging!" —Mara Go
Madagascar Centella Ampoule, P992 for 55ml, SKIN1104, Shopee
2. Helix-D Ageless Eye Serum
"My dark circles become more prominent as I age, so I was always on the hunt for a potent undereye product. I'm thankful to have discovered the Helix-D Ageless Eye Serum because this was the only one that lightened my undereyes. Mind you, dark circles take time to be treated, but I saw results in just four weeks." —Bettina Francisco
ADVERTISEMENT - CONTINUE READING BELOW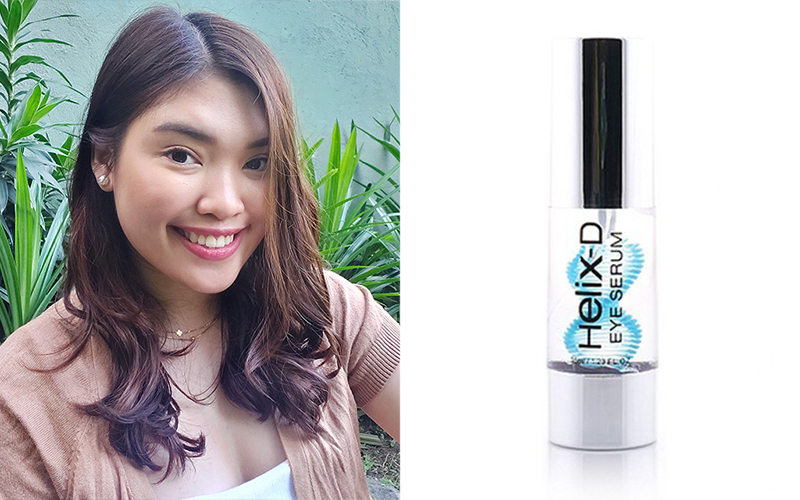 Ageless Eye Serum, $99, HELIX-D, helix-d.com
3. Dior Capture Totale Super Potent Serum
"The Dior Capture Totale Super Potent Serum is a new discovery that easily became one of my top faves. Since I found out about my pregnancy, I had to toss out all my anti-aging products with retinol and this one step practically replaced them all. The milky texture absorbs easily and nourishes my skin without feeling sticky. I'm not too fond of its scent, but it doesn't bother me much since it delivers its promise." —Marj Ramos-Clemente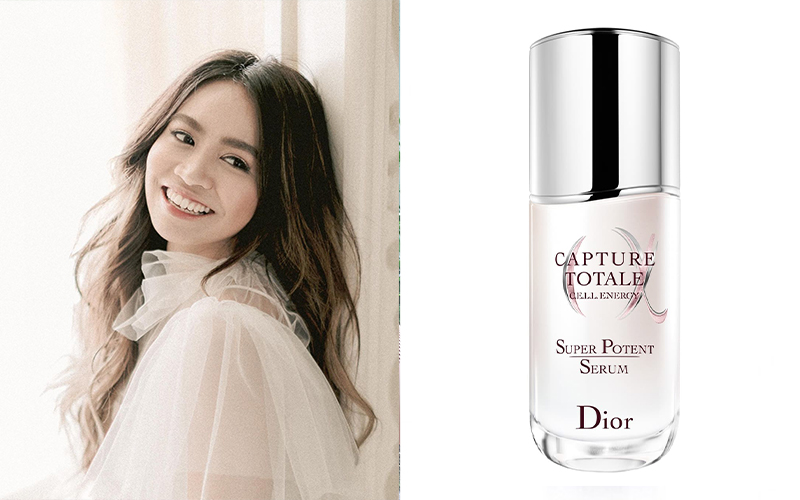 Capture Totale Super Potent Serum, DIOR, dior.com
4. Ellana Clear Skin Clarifying Serum
"I've stopped using moisturizer and serums daily ever since I started an intensive anti-acne routine prescribed by a derma. My skin has never been better, but there are times when my skin looks dull and dry and I've been looking for a serum that can give me proper hydration but not break me out because my skin is extremely oily. I found that Ellana's Clear Skin Clarifying Serum was just what I needed! It gives me that youthful plump sans the excess sebum and oddly enough, it has a very demi-matte finish! A great recommendation for girls who deal with oily and acne-prone skin like me!" —Maura Rodriguez
ADVERTISEMENT - CONTINUE READING BELOW
Clear Skin Clarifying Serum, P599, ELLANA, Lazada
5. Purito Centella Unscented Serum
"I know I can count on the Purito Centella Unscented Serum to soothe and heal my skin when it goes haywire. Jampacked with skin-loving ingredients like centella asiatica, niacinamide, panthenol, and ceramides, this serum is particularly soothing whenever my skin is irritated or has a disrupted skin barrier, which is sadly more often than not these days. While this serum doesn't give me instant results, I know it's working behind the scenes to nourish my skin; I definitely notice a difference after a few days of not using it. While it's hydrating enough to be used on its own, I love using it alongside hydrating toners and essences to help make my dehydrated skin happy. It's my favorite way of getting a dose of centella, which my skin can''t seem to get enough of." —Krysta Frost
ADVERTISEMENT - CONTINUE READING BELOW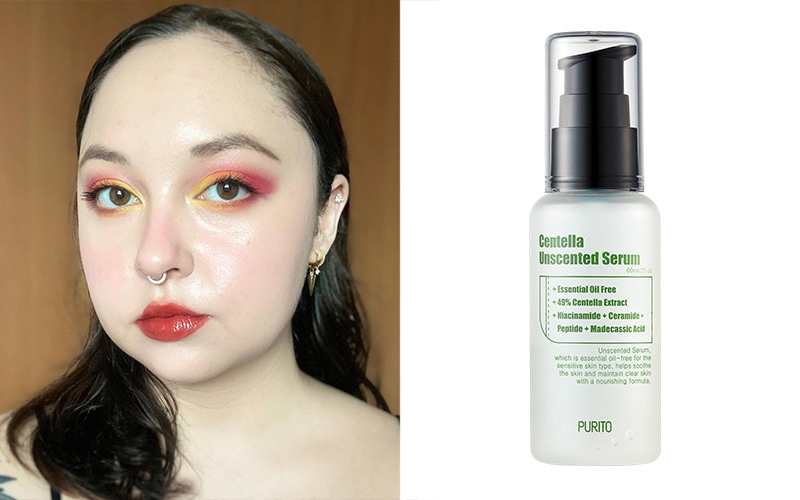 Centella Unscented Serum, P988, PURITO, Shopee
6. Murad Retinol Youth Renewal Serum
"I started using this in my late 30s because signs of aging like fine lines, pigmentation, and sagging were becoming more pronounced. Even if it's packed with three types of retinol (a retinoid, time-released retinol, and a booster), I'm able to use it everyday without redness or irritation. It has hyaluronic acid too, which seems to help with hydration and the loss of volume I've started experiencing. Overall, it's a great product that I feel has helped keep my complexion looking young, as it's promised." —Isha Valles
ADVERTISEMENT - CONTINUE READING BELOW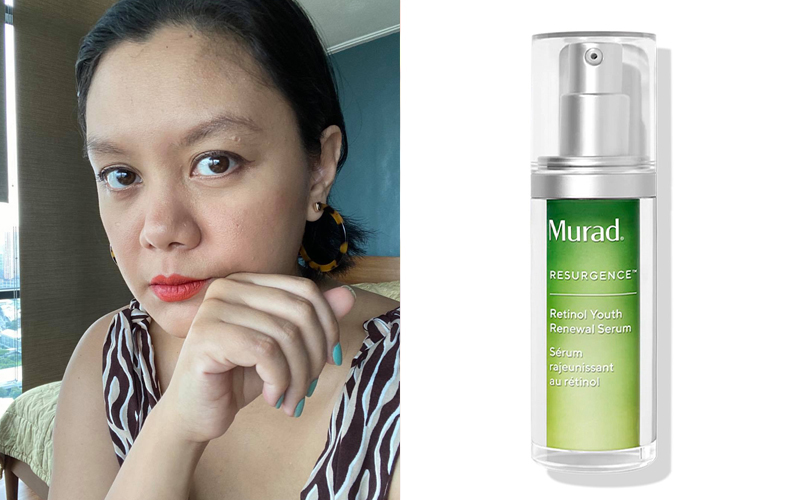 Retinol Youth Renewal Serum, P5,050, MURAD, Rustan's
7. Kiehl's Vital Skin-Strengthening Super Serum
"I love using Kiehl's Vital Skin-Strengthening Super Serum. My combination skin doesn't usually react well to serums, so I'm glad I finally found one that doesn't make me break out. It makes my skin feel soft and supple—I sometimes skip applying moisturizer whenever I use this! It's also lightweight and gentle. It's just what I need since I also have to apply some anti-acne products like tretinoin, which can be drying." —Patricia Melliza
ADVERTISEMENT - CONTINUE READING BELOW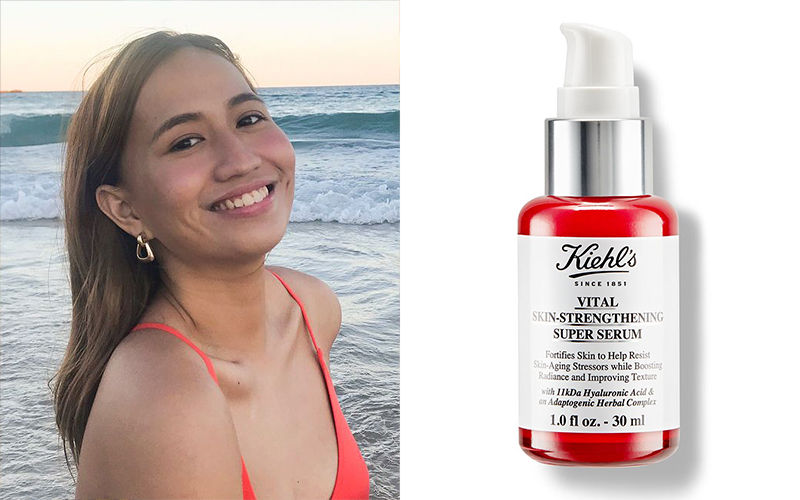 Vital Skin-Strengthening Super Serum, P3200, KIEHL'S, Lazada
8. Isntree C-Niacin Toning Ampoule
"Isntree's C-Niacin Toning Ampoule is my best clean K-beauty find to date! It targets two of my main skin concerns: Dullness and dark spots. Vitamin C is often a tricky ingredient to incorporate into your routine, however, this formula is gentle enough to not cause irritation yet potent enough to see actual results after a week or two. It's formulated with niacinamide and sea buckthorn—key ingredients for skin brightening and hydration. Lastly, it gets absorbed into the skin easily so you can layer more products, but in my experience, this serum alone will suffice!" —Steph Sison
ADVERTISEMENT - CONTINUE READING BELOW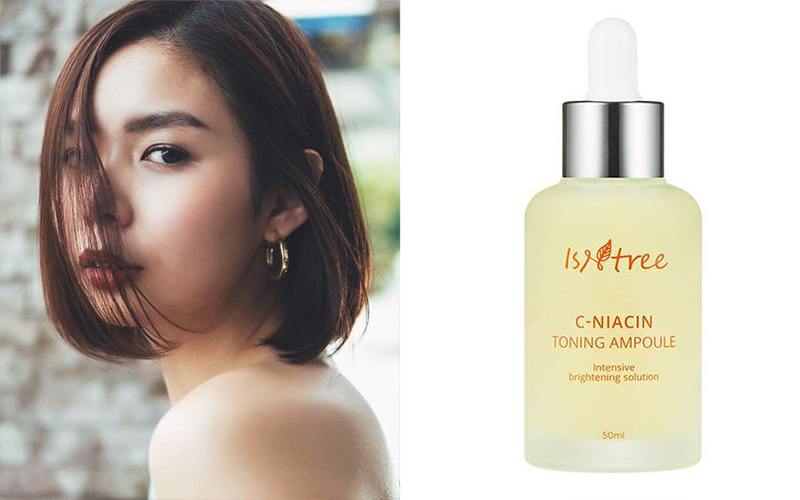 C-Niacin Toning Ampoule, P1,163, ISNTREE, Shopee
9. Estée Lauder Advanced Night Repair Synchronized Multi-Recovery Complex
"I'm turning 25 this year, so I'm incorporating more potent formulas into my routine for prevention's sake. The first one I started using is Estée Lauder's Advanced Night Repair Synchronized Multi-Recovery Complex, which is the 2020 reformulation of the brand's best-selling serum. I wasn't the biggest fan of the previous formula, but this version instantly became a favorite. I love that it has fermented ingredients that helps with texture, and that it's hydrating without being oily at all. After a few months of using it, I found that some of the small fine lines on my forehead and cheeks have softened. It's also my go-to when I'm breaking out or when my skin is feeling sensitive because it helps my bounce right back with a healthy glow. " —Nicole Arcano
ADVERTISEMENT - CONTINUE READING BELOW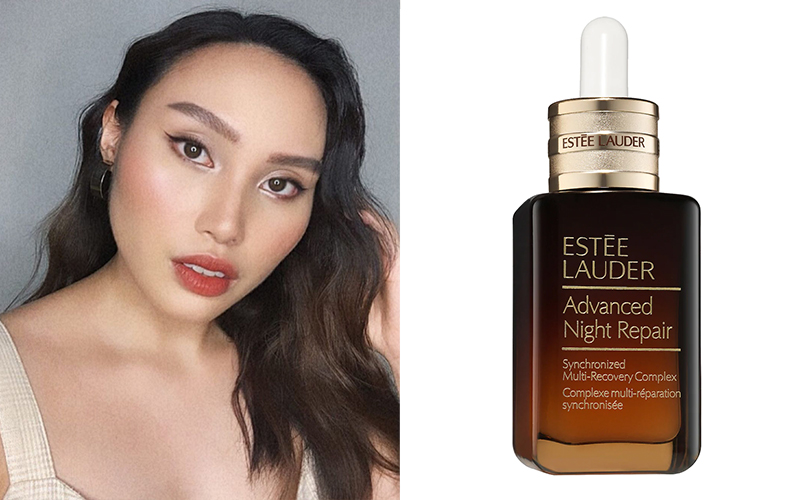 Advanced Night Repair Synchronized Multi-Recovery Complex, P4,800, ESTEE LAUDER, Lazada
10. Up Circle Beauty Organic Facial Serum with Coffee Oil
"The Upcircle Organic Facial Serum really worked for me! It made my skin really moisturized and supple. It makes my face glow and gives it a nice flush of color. It made me believe in serums!"—Nicole Cruz
ADVERTISEMENT - CONTINUE READING BELOW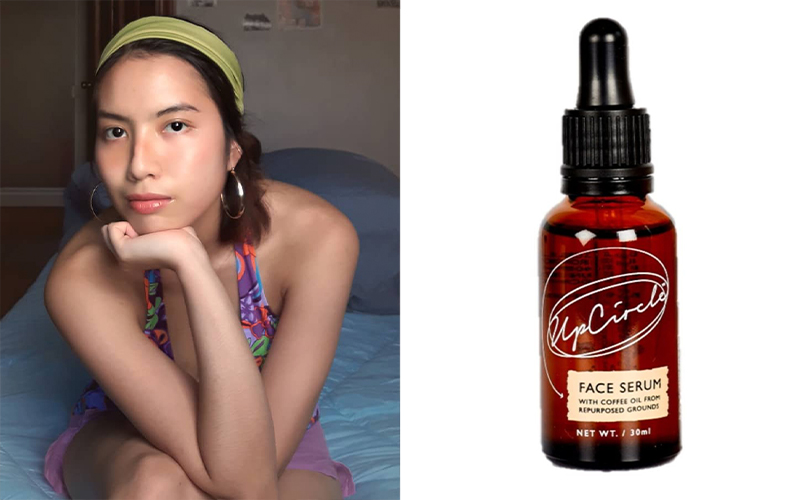 Organic Facial Serum with Coffee Oil, UPCIRCLE BEAUTY, upcirclebeauty.com
Products and services recommended on our websites are independently selected by editors. If you buy something through our links, Summit may earn an affiliate commission at no extra cost to you. Links are updated regularly and as much as possible, but note that products can run out of stock, discounts can expire, and listed prices can change without prior notice.
ADVERTISEMENT - CONTINUE READING BELOW
Related Stories from Preview.ph
Hey, Preview readers! Follow us on Facebook, Instagram, YouTube, Tiktok, and Twitter to stay up to speed on all things trendy and creative. We'll curate the most stylish feed for you!