Talking to dermatologists and asking them about their own personal skincare routines has taught me a thing or two about what products are actually essential for our skin. It's the products they never fail to mention, and ones that they themselves use every day. Of course, there are the obvious steps like cleanser and sunscreen, but the pros also seem to love their vitamins—specifically, vitamin A (retinoids) and vitamin C.
Speaking of vitamin C, you can easily incorporate it into your regimen and reap all its benefits ASAP. And once you do, we doubt that you'll look back. It won't only help brighten your skin, it also has more benefits that make it deserving for a spot on your must-have list ASAP. Scroll ahead to know more about this skincare ingredient!
What Is Vitamin C?
"Vitamin C is the most abundant antioxidant in human skin, which neutralizes oxidative stress from UV radiation, pollution, and smoking and provides some degree of photoprotection," says board-certified dermatologist Dr. Gaile Robredo-Vitas. You'll spot it on ingredients lists as L-ascorbic acid or ascorbic acid, and could either come as a powder or infused into your products. That said, the antioxidant benefits our skin best when it's applied topically as skincare, compared to if you were to take it orally as a supplement.
What Are the Skincare Benefits of Vitamin C?
1. It protects the skin from free radical damage.
You know how you take vitamin C supplements to boost your immune system? Adding it to your skincare routine does something similar, except it helps boost your skin's resistance instead. As mentioned above, it protects our skin from the effects of oxidative stress (dark spots, uneven skin tone) caused by sun exposure and other lifestyle habits. If you use it daily, it'll be your second line of defense from UV damage after your sunscreen.
ADVERTISEMENT - CONTINUE READING BELOW
2. It evens out the skin tone and fades pigmentation.
If you struggle with dark spots, acne marks, or a generally uneven skin tone, vitamin C is your best bet for more radiant, even-toned skin. Dr. Gaile says the reason behind this is that the antioxidant acts as a tyrosinase inhibitor, decreasing the melanin production that causes pigmentation. But don't confuse it with bleaching agents, because vitamin C brightens the skin without affecting our skin's natural tone!
3. It boosts our collagen production.
Vitamin C is like a cup of coffee for your collagen production, because it acts like a literal wake-up call for your skin. Dr. Howard Sabel tells Allure that when applied topically, "the skin is triggered to heal itself by accelerating the production of collagen and elastin."
Being able to boost our collagen also means it has to help with aging somehow, right? Exactly. Dr. Gaile notes that it's actually essential in collagen synthesis, so in addition to keeping our complexion even-toned, it can help firm and add elasticity to our skin with continued use.
How Do You Use Vitamin C?
1. Avoid mixing it with other exfoliating actives.
Vitamin C may protect our skin from UV damage, but it won't be able to protect you from irritation if you mix it with other ingredients that exfoliate and renew the skin—specifically AHAs (glycolic acid), BHAs (salicylic acid), and retinoids. It's recommended to use only one of these actives per time of day instead of using all them at once, so you can get the most out of them without accidentally overexfoliating.
To give you an example, you can use your vitamin C serum in the morning and your retinol or AHA/BHA at night. Note that vitamin C is best use in the day because it'll serve as an extra veil of protection from the sun!
2. Apply it all over, not as a spot treatment.
To enjoy all the benefits of the antixoidant for your skin, avoid spot-treating your pigmentation with it. Instead, apply it all over your face, neck, and decolletage, so you're getting its perks everywhere. Because who doesn't want even-toned and glowing skin all over?
3. Store your products properly.
One of the few disadvantages of vitamin C is it's known to degrade quickly. It oxidizes even quicker when exposed to light, which is why most vitamin C products are packaged in opaque bottles (typically amber ones) that prevent light from going in. In fact, even when you store them properly, most vitamin C products can only stay effective for three to six months. You'll know your vitamin C has oxidized if it has turned yellow or orange.
To prolong your product's potency, store them in a dark and cool place like inside a skincare fridge instead of leaving it on your dresser exposed to different light sources. Or, you can simply make your own DIY vitamin C serum at home!
4. Use it with sunscreen.
Despite its antioxidant benefits, vitamin C products are not interchangeable with SPF. Sunscreen's main function is to protect your skin from UV rays, while vitamin C only helps prevent the damage that sun exposure can potentially cause. Plus, if you're a frequent vitamin C user, you will need that extra sun protection because freshly-exfoliated skin tends to be more sensitive to the sun!
ADVERTISEMENT - CONTINUE READING BELOW
Skincare Products with Vitamin C
1. The Inkey List 15% Vitamin C and EGF Serum
The Inkey List's take on a vitamin C serum includes 1% of a plant-derived epidermal growth factor that'll boost the skin-regenerating benefits of the antioxidant on your skin.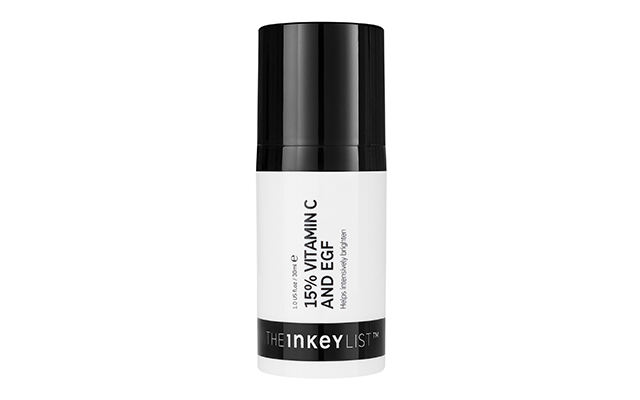 15% Vitamin C and EGF Serum, P1075, THE INKEY LIST, Lazada
2. Drunk Elephant C-Firma Day Serum
This serum helps the usually finicky vitamin C (it has 15%) become more stable and effective with 1% vitamin E and 0.5% ferulic acid.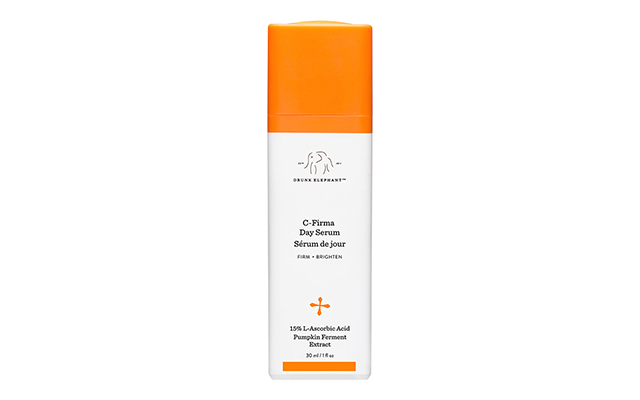 C-Firma Day Serum, P4715, DRUNK ELEPHANT, Sephora.ph
3. The Ordinary Vitamin C Suspension 23% + HA Spheres 2%
For vitamin C users who can stand something stronger, this cream has a whopping 23% of L-Ascorbic acid powder that makes for an intensive brightening treatment.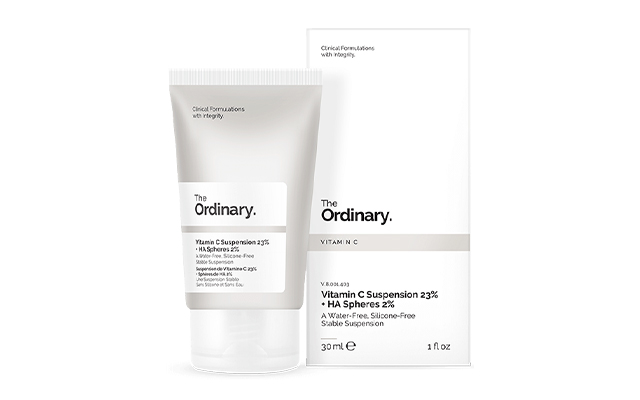 Vitamin C Suspension 23% + HA Spheres 2%, P600 THE ORDINARY, Beautymnl
4. Murad Vita-C Glycolic Brightening Serum
We know we mentioned you shouldn't use vitamin C and AHAs together, but when they're formulated in one product for that specific purpose, it's worth a try to amp up your skin's glow.
ADVERTISEMENT - CONTINUE READING BELOW
Vita-C Glycolic Brightening Serum, P4250, MURAD, Rustan's
5. Elizabeth Arden Vitamin C Ceramide Capsules Radiance Renewal Serum
Each dose of this serum is kept in an individual capsule, which preserves the potency of the dry oil formula. It fuses vitamin C and ceramides for a brightening and skin barrier-repairing combo you'll love.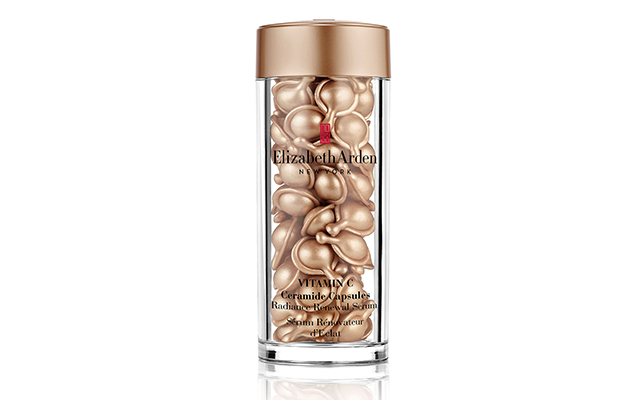 Vitamin C Ceramide Capsules Radiance Renewal Serum, P5800, ELIZABETH ARDEN, Lazada
Related Stories from Preview.ph
Hey, Preview readers! Follow us on Facebook, Instagram, YouTube, Tiktok, and Twitter to stay up to speed on all things trendy and creative. We'll curate the most stylish feed for you!