We've all made skin mistakes in the past, and some of those mistakes leave a nasty reminder—a damaged skin barrier, to be exact. It's difficult to take back all those years of cleansing with harsh face washes and overexfoliating and get your non-sensitive skin back; but that said, it's not entirely impossible! You could always start with simplifying your skincare routine and switching to gentler formulas, but another thing to consider is what ingredients your products actually have. Because while any moisturizer will give you hydration, a product with humectants (or things that hold moisture in) and ceramides (which is a repairing ingredient) won't just hydrate but also help address your damaged skin barrier! In fact, ceramides are so effective that everyone with sensitive skin would benefit from using them.
Ahead, Preview talks to dermatologist Dr. Raissa Pasion of SKIN Dermatology and Laser Center about ceramides and why you need it for plumper, smoother skin:
ADVERTISEMENT - CONTINUE READING BELOW
What are ceramides?
You have endless options when it comes to making your skin smoother and more resilient, but it's difficult to find an ingredient that does the job better than ceramides. That's because ceramides go beyond just being something in your moisturizer that plumps your skin—it provides longterm benefits you'd want to keep.
"Ceramides are naturally occurring lipids found in the upper layers of the skin that help make up the skin's barrier," explains the derm. "The skin barrier is composed of keratinocytes (skin cells), and the 'glue' that holds them together is composed of ceramides, cholesterol, and fatty acids. Ceramides comprise 50% of the skin's barrier."
Why are ceramides good for the skin?
The fact that our skin barrier, or moisture barrier as other dermatologists call it, is half-composed of ceramides is a big deal, especially if yours has been damaged by years of heavy cleansing and overexfoliating. In fact, the way it promotes barrier repair is one of the best benefits of incorporating the ingredient into your skincare. "[Ceramides] repair the skin's barrier, leading to hydrated, plumper, and smoother skin," says Dr. Raissa.
CONTINUE READING BELOW
Recommended Videos
The concept of plumper and smoother skin might have already gotten you intrigued, but you might be wondering, too—what does this skin barrier have to do with that? The doctor answers,"When your skin's barrier is functioning optimally, you are also less susceptible to irritation, dryness and skin infections," she answers. "It is the protective layer of our skin that prevents excessive water loss from our body and helps keep out harmful substances from the environment such as irritants and infections."
Dr. Raissa compares our barrier to a brick wall, in which our skin cells are the bricks and the lipids (ceramides, cholesterol, and fatty acids) are the mortar that binds the cells together. She expounds, "Certain skin conditions (aging, dry skin, atopic dermatitis) will lead to 'cracks' in the brick wall leading to a defective skin barrier. Replenishing decreased ceramide levels will help to repair the cracks in your brick wall and improve the skin barrier."
ADVERTISEMENT - CONTINUE READING BELOW
Who should use products with ceramides?
Since ceramides help repair the skin barrier, the next question is how to find out if yours needs repairing in the first place. For this, we'll refer to tips from celebrity esthetician Renee Rouleau, whose clients include Demi Lovato and Lili Reinhart. In her blog, Renee says that symptoms of a damaged barrier are redness, increased breakouts, tightness/dehydration, itchiness, and sensitivity, among others (see the entire list here). Having any or all of these symptoms point to an impaired moisture barrier, and she clarifies that it's also possible to damage only a specific part of your barrier. For example, some people's noses tend to be red and flaky while the rest of their face seem even and plump.
If you identify with the symptoms above, then you might want to consider adding ceramides into your routine. However, Dr. Raissa does note that ceramides can be used by anyone, even if your skin isn't that sensitive. "Ceramide levels start declining as one gets older, so there is also benefit in its use for hydrating and smoothing aging skin," she says. It's similar to how our skin produces less collagen as we age, so we'll have to resort to applying it topically with skincare or orally via supplements.
ADVERTISEMENT - CONTINUE READING BELOW
The derm adds that the ingredient can also be very helpful to protect dry and sensitive skin, which are generally more prone to irritation. The same goes for those diagnosed with conditions like eczema, atopic dermatitis, and psoriasis, which the doctor says are associated with having low ceramide levels.
What are skincare products with ceramides?
Now that we're all convinced that we need more ceramides in our lives, here comes the fun part: actually adding it to our skincare rotation. According to the dermatologist, many products with this ingredient come in cream or lotion form, mostly as moisturizers, that you can freely combine with your other favorite products.
That said, Dr. Raissa wants to remind us of a few things when going ceramide shopping. "If a product contains ceramides, it will usually be listed in the ingredients as such, followed by the numbers 1 to 9 or the letters A or B. Some products will contain more than one kind of ceramide," she says. "It is important to note that recent studies have shown that ceramides must be combined in a product with cholesterol and fatty acids (both of these lipids also make up the skin barrier) in order to be effective."
ADVERTISEMENT - CONTINUE READING BELOW
Elizabeth Arden's cult-favorite Advanced Ceramide Capsules, for example, contains Ceramide 1, 3, and 6, plus cholesterol, linoleic acid, and linolenic acid. Physiogel's AI Body Lotion has Ceramide 3, triglyceride (a fatty acid), and squalane, a plant-derived cholesterol.
To shop for these products and more ceramide-infused picks, keep scrolling!
1. Cetaphil Pro AD Derma Moisturizing Lotion
This moisturizer helps hydrate and soothe dry and itchy skin with a patented filaggrin and ceramide technology.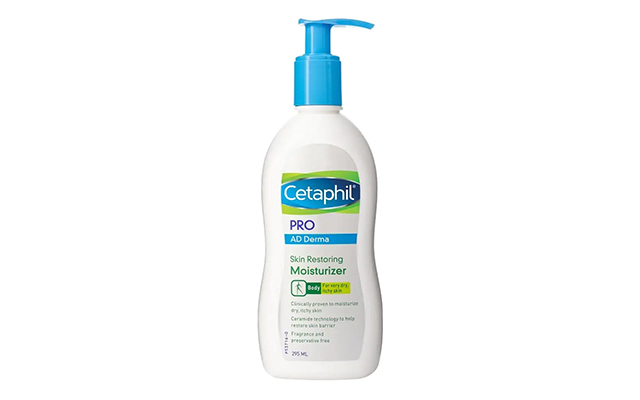 ADVERTISEMENT - CONTINUE READING BELOW
CETAPHIL Pro AD Derma Skin Restoring Moisturizer, P1578, Watsons
2. Physiogel Daily Moisture Therapy Cream
This hypoallergenic moisturizer contains Ceramide 3 and squalane and claims to provide long-lasting hydration for dry and sensitive skin.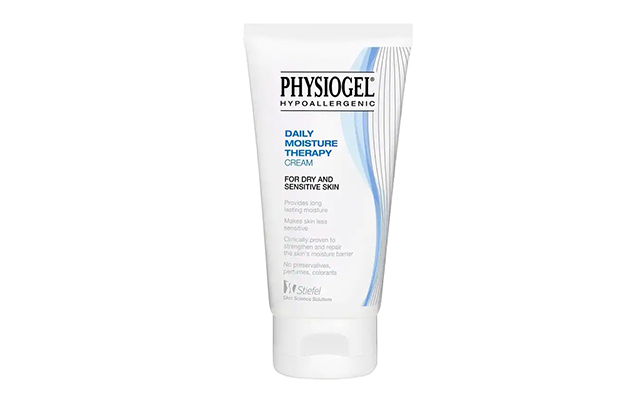 PHYSIOGEL Daily Moisture Therapy Cream, P769, Mercury Drug
3. Physiogel Calming Relief A.I. Body Lotion
This hypoallergenic and non-comedogenic formula strengthens the moisture barrier on your body to make sensitive skin more resilient.
ADVERTISEMENT - CONTINUE READING BELOW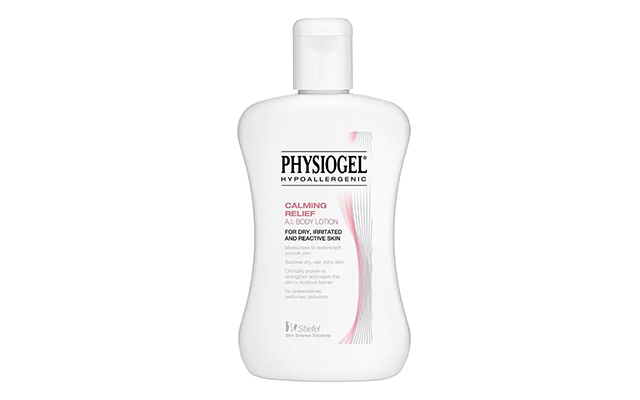 PHYSIOGEL Calming Relief A.I. Body Lotion, P739, Watsons
4. Elizabeth Arden Advanced Ceramide Capsules Daily Youth Restoring Serum
This serum is encased in a silicone capsule to preserve its potent formula that includes three types of ceramides.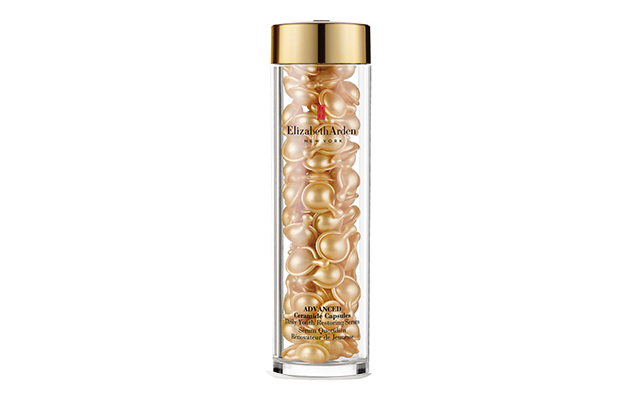 ADVERTISEMENT - CONTINUE READING BELOW
ELIZABETH ARDEN Advanced Ceramide Capsules Daily Youth Restoring Serum, P2950 for 30 capsules, SM Makati
5. Dr. Jart Ceramidin Cream
This cream contains five kinds of ceramides, peptides, hyaluronic acid, and plant-derived oils to provide and retain moisture while repairing the skin barrier.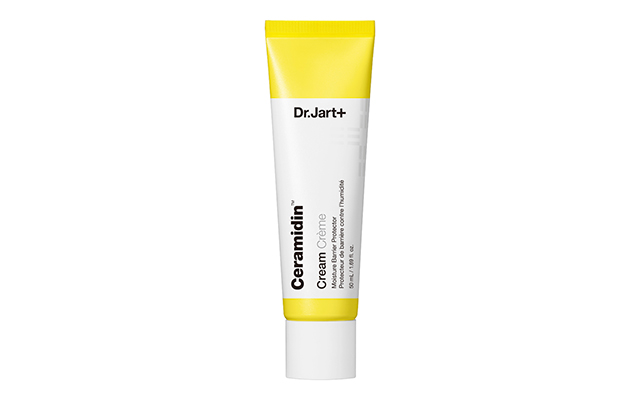 DR. JART Ceramidin Cream, P3250, Sephora.ph
ADVERTISEMENT - CONTINUE READING BELOW
Related Stories from Preview.ph
Hey, Preview readers! Follow us on Facebook, Instagram, YouTube, Tiktok, and Twitter to stay up to speed on all things trendy and creative. We'll curate the most stylish feed for you!