The skincare world deals with trends just as much as fashion does, and with only one face to try stuff with, it's not that easy to keep up. Not everything trendy is a total must-have anyway, but there lies a few exceptions. Retinol, vitamin C, hyaluronic acid, and chemical exfoliants are some of the chosen ones—they're like the jeans and T-shirts in your wardrobe (read: indispensable).
That said, if we were to suggest another ingredient to add to that list, it would absolutely be niacinamide. This ingredient has personally gotten me through some of the worst times with my skin, and with its impressive lineup for perks, it's no wonder that it's slowly becoming the product component of the moment.
Here's everything you need to know about this ingredient (and why we love it) below:
What Is Niacinamide or Vitamin B3?
Niacinamide or nicotinamide is a type of water-soluble vitamin (vitamin B3, to be exact) that's commonly found in skincare. Because while it's best known for its pigmentation-lightening effect, the ingredient is practically everywhere because of the long list of benefits it has for overall skin health.
What Are the Skin Benefits of Niacinamide?
1. It helps strengthen the skin barrier.
Having a healthy moisture barrier means having healthy skin, and niacinamide is one of the best out there for achieving that. Studies have shown that topical application of niacinamide helps our skin hold on to moisture better, preventing transepidermal water loss that makes our skin prone to irritation.
2. It minimizes the appearance of pores.
Niacinamide also significantly reduces sebum production, which is good news if you struggle with oily skin. When paired with proper cleansing, exfoliation, and hydration, your pores will become less visible in no time.
ADVERTISEMENT - CONTINUE READING BELOW
3. It tones down redness.
Another popular perk to the ingredient is its anti-inflammatory properties. With continued use, it can help tone down facial redness and signs of irritation on sensitive skin. That said, you don't need to have irritated skin to enjoy this benefit. Prevention is better than cure, after all!
4. It helps fade dark spots.
Every time you spot a product that claims to be brightening, there's a good chance that it contains niacinamide. That's because the ingredient helps lighten pigmentation, such as the leftover brown marks from acne or age spots. Dermatologists deem niacinamide as a mild yet effective alternative to hydroquinone, a bleaching ingredient that used to be the go-to for lighting pigmentation until it was banned in several countries for being a potential health hazard.
5. It can prevent signs of aging.
Aside from excelling in brightening, niacinamide can help fight signs of aging, too. It protects the skin from sun damage (a.k.a. the #1 culprit for aging) and oxidative stress, and when used on aging complexions, it's said to improve the overall structure of the skin and reduce the appearance of wrinkles.
6. It can be easily combined with other active ingredients.
Actives like retinoids, vitamin C, AHAs, and BHAs might work well individually, but these are potent ingredients that can irritate your skin when used in one go. You'd be much better off combining one of these actives with niacinamide, since it's considered to be more well-tolerated by the skin, even when it's of the sensitive type.
7. It can be used on the body.
Uneven skin tone doesn't just exist on the face, so you'd often see niacinamide in body products as well. It's a great add-on for body washes, body lotions, and even scar treatments, delivering similar brightening effects that products designed for the neck up can.
Best Skincare Products with Niacinamide
Despite its long list of benefits, niacinamide-infused products can be found both in drugstores and high-end boutiques. So regardless of your budget, you can enjoy its tone-evening, sebum-reducing, and anti-redness perks! Here are a few products that include serums, toners, spot correctors, and even a body wash you can check out:
1. The Ordinary Niacinamide 10% + Zinc 1%
One of The Ordinary's most popular products is a niacinamide serum, and no one is surprised. It has quite the potent dose of the ingredient for a reasonable price, working wonders for fading dark spots and keeping the skin even and glowy.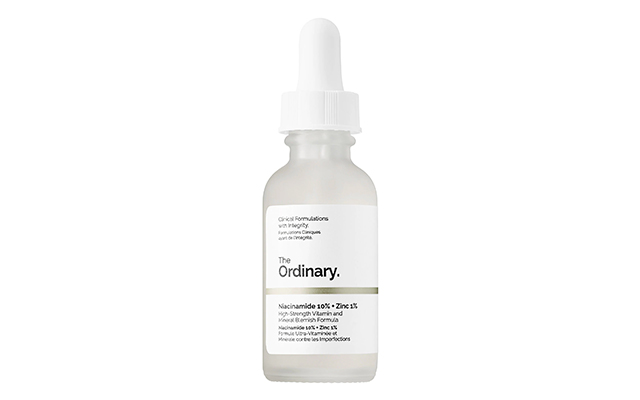 ADVERTISEMENT - CONTINUE READING BELOW
Niacinamide 10% + Zinc 1%, P622, THE ORDINARY, Lazada
2. Innisfree Derma Formula Toning Serum
This K-beauty serum combines brightening and hydration all in one convenient bottle. It contains hyaluronic acid, niacinamide, and vitamin C that you can use every day with ease.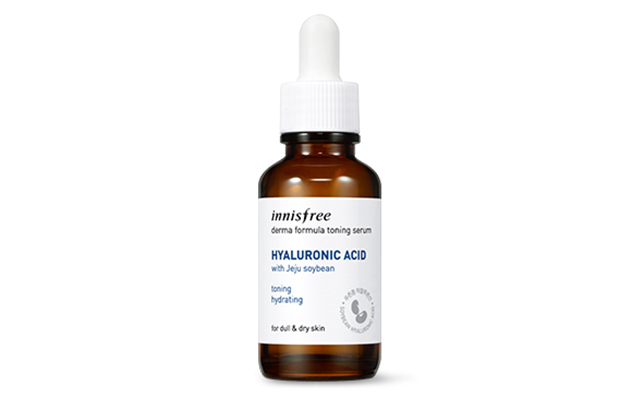 Derma Formula Toning Serum, price unavailable, INNISFREE, SM Mall of Asia
3. Cetaphil Bright Healthy Radiance Brightening Refresh Toner
This lightweight and hydrating toner preps your skin for the rest of your regimen and fights dullness with the help of niacinamide.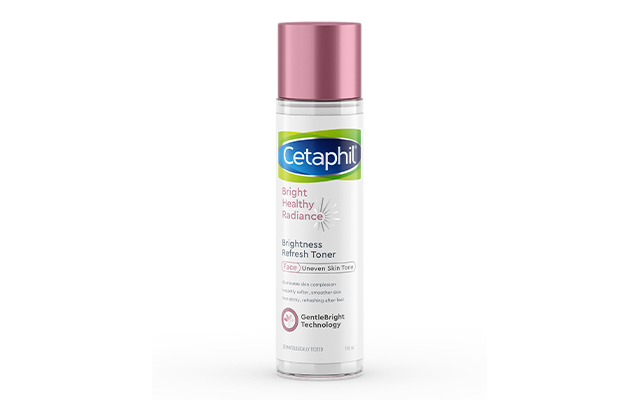 Bright Healthy Radiance Brightness Refresh Toner, P693, CETAPHIL, Lazada
4. Pond's Age Miracle Ultimate Youth Essence
Applying this product post-cleansing charges your skin with a cocktail of age-defying components like hyaluronic acid, red algae, fermented bifida, and of course, vitamin B3.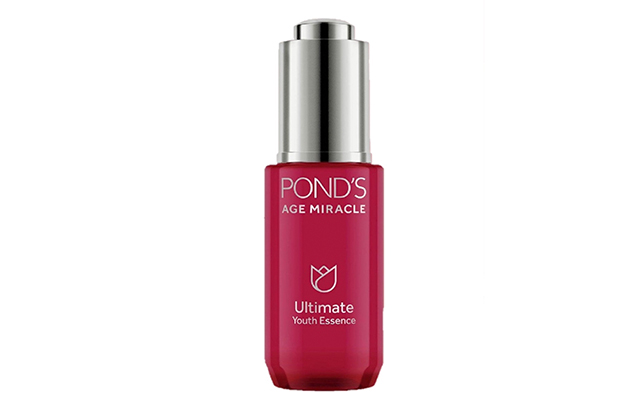 Age Miracle Ultimate Youth Essence, P1219, POND'S, Watsons
5. COSRX AC Collection Blemish Spot Clearing Serum
Though niacinamide isn't exactly an anti-acne ingredient, it is one of the best for removing traces of breakouts. This serum from COSRX does exactly that with a combination of soothing, strengthening, and tone-evening ingredients that acne-prone skin will love.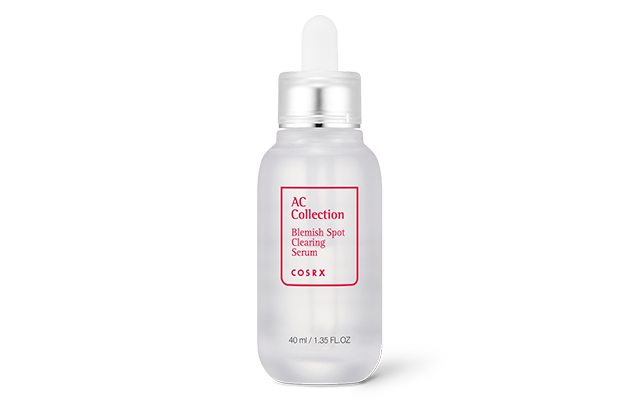 ADVERTISEMENT - CONTINUE READING BELOW
AC Collection Blemish Spot Clearing Serum, P1320, COSRX, Watsons
6. Murad Rapid Age Spot Correcting Serum (Clinical Strength)
If it's a hydroquinone alternative you're looking for, let it be this potent vitamin C and niacinamide serum from Murad that fades dark spots and restores your skin's radiance from within.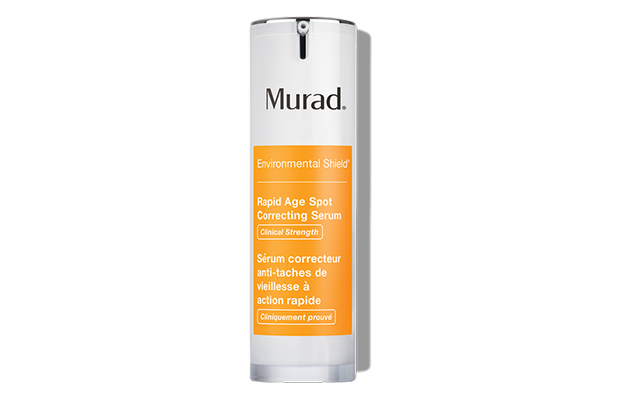 Rapid Age Spot Correcting Serum (Clinical Strength), P4250, MURAD, Rustan's
7. Olay Bodyscience Crème Body Wash
Using niacinamide on your body is great for fading dark spots and making it look visibly healthier. A body wash is a great place to start, and this line from Olay lets you choose among three ingredient combos depending on your skin's needs.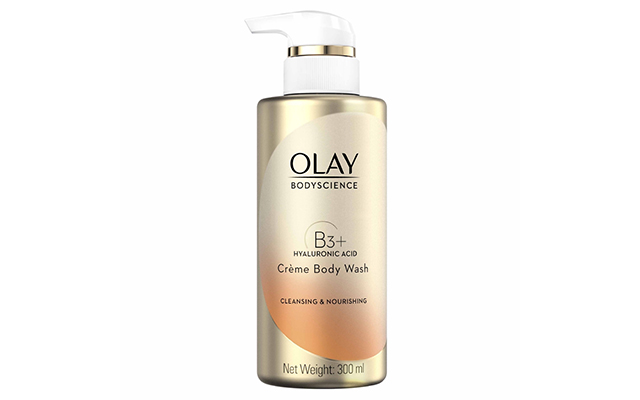 Bodyscience Crème Body Wash, P349, OLAY, Lazada
Related Stories from Preview.ph
Hey, Preview readers! Follow us on Facebook, Instagram, YouTube, Tiktok, and Twitter to stay up to speed on all things trendy and creative. We'll curate the most stylish feed for you!