In case you haven't heard, a vengeful Song Hye Kyo is wrecking havoc on Netflix's The Glory. A K-drama that chronicles a scorned woman's elaborate plan to seek revenge on her high school bully, the show has quickly claimed the #1 spot on the streaming site's top TV shows list.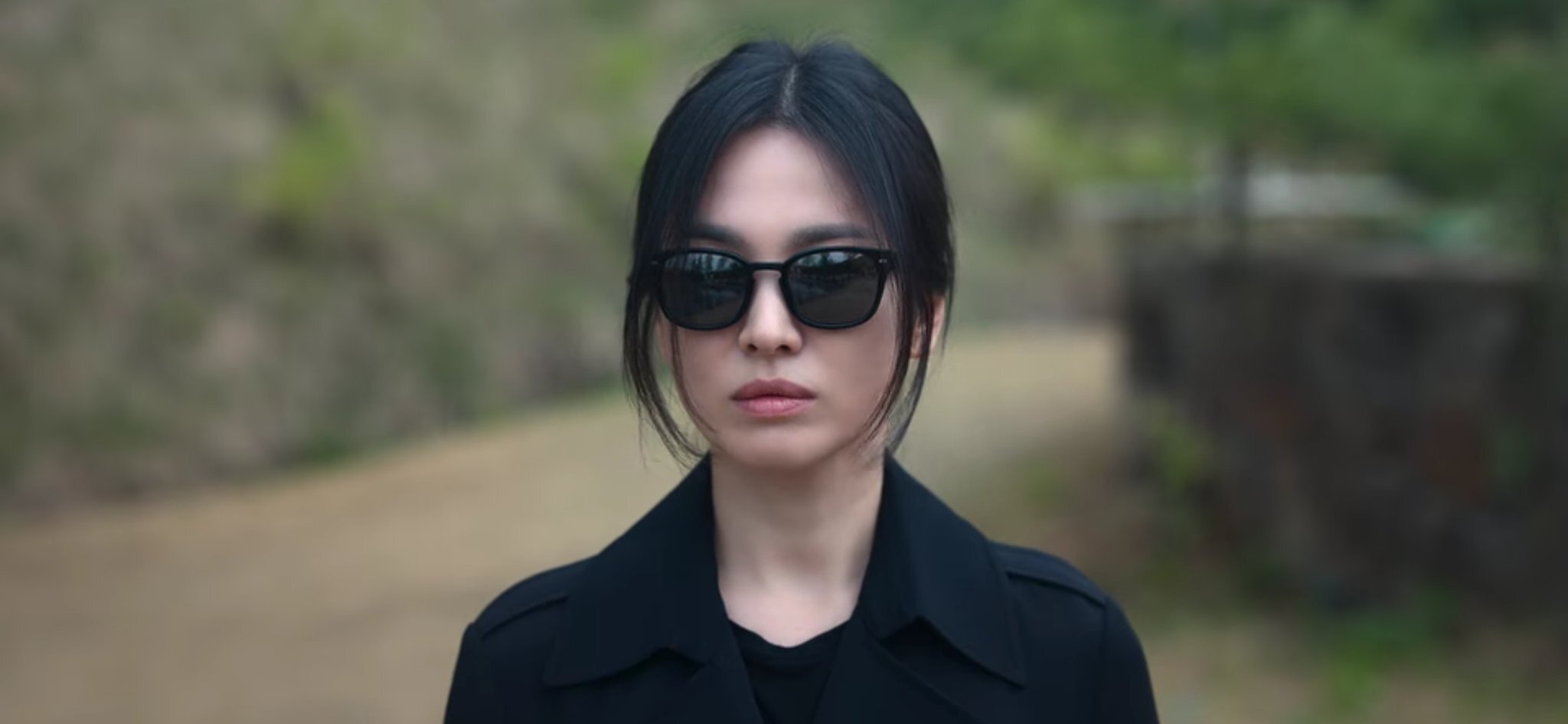 ADVERTISEMENT - CONTINUE READING BELOW
Related Stories from Preview.ph
Who would dare cause any inconvenience to Hye Kyo's cynical Moon Dong-eun? That's a job for Lim Ji Yeon, who plays Park Yeon-jin on the series. Having honed her skills as a thespian through theater, Ji Yeon definitely stands up to one of Hallyu land's most prominent names, making the show quite the glorious watch.
While we wait for Part 2 of The Glory (which is coming this March, BTW), check out the rest of Ji Yeon's filmography below:
8 K-Dramas to Watch Starring Lim Ji Yeon
1. The Glory (2023)
Watch on: Netflix
Years after enduring torment and violence from her her former bullies, Moon Dong-eun (Song Hye Kyo) seeks retribution and returns to her university as a homeroom teacher. The main perpetrator of her suffering, Park Yeon-jin (Ji Yeon), is now a successful weather forecaster beloved by the nation. Just as Dong-eun planned, Yeon-jin's child ends up as one of her students.
Also starring: Lee Do Hyun, Yeom Hye Ran, Park Sung Hoon
2. Money Heist: Korea - Joint Economic Area (2022)
Watch on: Netflix
As the hostage situation at the Korean Mint reaches a boiling point, the Professor (Yoo Ji Tae) tasks one of his hench men to plant a seed of doubt on one of the task force's leaders. A new mercenary named Seoul (Ji Yeon) joins the boiler suit-clad crew, who are initially unsure if she is to be trusted.
Also starring: Park Hae Soo, Lee Hyun Woo, Jeon Jong Seo
3. Rose Mansion (2022)
Ji-na (Ji Yeon) is prompted to return to her family's old home called the "Rose Mansion" after her older sister mysteriously disappears. Detective Park Min-soo (Yoon Kyun Sang) becomes the only individual willing to help her traverse the ominous case.
Also starring: Song Ji In, Lee Mi Do, Son Byung Ho
4. Mojito (2021)
A third-generation chaebol with wads of cash to spend at his disposal, Choi Ji-woo (Sung Joon) opens up a bar on a whim. Meanwhile, Seo Joong-hee (Ji Yeon) is a hardworking young lady who dreams of becoming an expert at French cuisine. Their lives get mixed together when a sip of a cocktail has some mystical effects to it.
ADVERTISEMENT - CONTINUE READING BELOW
Also starring: Baek Sung Hyun, Kim Yoon Hye
5. Welcome to Life (2019)
Watch on: Viki, Viu
Atty. Lee Jae-sang (Jung Ji Hoon) pulls no punches when he tackles his cases, and, sometimes, shows no compassion. His world literally gets turned upside-down when he gets transported to an alternate universe. Of all people, his impulsive ex-girlfriend detective Ra Si-on (Ji Yeon) joins him in navigating the uncharted territory.
Also starring: Kwak Si Yang, Choi Philip
6. Blow Breeze (2016)
After forcibly defecting to South Korea from North Korea, Kim Mi-poong (Ji Yeon) finally sees a chance to pursue her dreams of being a dancer. When she gets tied up in a family inheritance issue, she gets linked to Lee Jang-go (Son Ho Jun), a lawyer with a sweet and honest demeanor.
Also starring: Yoon Chan Young, Im Soo Hyang, Hwang Bo Ra
7. The Royal Gambler (2016)
Watch on: Viki, Viu, Prime Video
Dae-gil (Jang Geun-suk) and Dam-seo (Ji Yeon) both have some unsettled business with the king of Joseon. The former used to be a crown prince, but was stripped of his royal status by his very own father. He's made to live as a commoner, who hones his gambling skills and becomes the best player in the kingdom. He joins forces with Dam-seo to bring down their ruler.
ADVERTISEMENT - CONTINUE READING BELOW
Also starring: Yeo Jin Goo, Choi Min Soo, Hyun Woo
8. High Society (2015)
Watch on: Netflix, Viki
Jang Yoon-ha (Uee) will do anything to escape the marriage her affluent family arranged for her. She switches roles with Lee Ji-yi (Ji Yeon), who actually dreams of marrying into a rich clan. While at first unsure, Ji-yi learns to fall in love with Yoon-ha's supposed husband-to-be Yoo Chang-soo (Park Hyung Sik). Meanwhile, Yoon-ha dabbles into an unexpected romance of her own.
Also starring: Sung Joon, Lee Sang Woo, Go Doo Shim
Hey, Preview readers! Follow us on Facebook, Instagram, YouTube, Tiktok, and Twitter to stay up to speed on all things trendy and creative. We'll curate the most stylish feed for you!