Whether you're Team Potato or Team Butterfly, there's no denying that JTBC's Nevertheless is a drama jam-packed with noteworthy life lessons down to its ending. No, I'm not just talking about the warnings you need to look out for in a romantic relationship. The series also gives out hard facts and wise advice that one can apply in every aspect of life. Truth be told, I had no intentions in digging for lessons when I started watching this show, but after seeing myself in some characters, I couldn't help but find the connections between their lives and mine.
Surely my life isn't a carbon copy of Han So Hee's Yoo Na-bi, but we do have our fair share of similarities. Aside from our love of visual arts and cute outfits, we also share the natural ability to put ourselves in overwhelming situations. Sure, the circumstances I'm in aren't exactly like hers; I'm no hopeless romantic living alone in Seoul, but when you're as indecisive and fragile as her it's pretty easy to sympathize.
ADVERTISEMENT - CONTINUE READING BELOW
Na-bi wasn't the only character who resonated with me. In fact, there was something about each of them that made me reflect on myself. At times, it even felt like the side characters were what made this show worth the watch. I mean, I personally wish the ending went differently for the leads, but I couldn't be more thankful for how well everything worked out for our power couple Soljiwan, Bit-Hyun, and their two teachers.
I could keep rambling about the major red flags on the show and all the times Song Kang's Jae-eon made my blood boil, but we could all just keep scrolling on Twitter and TikTok for that. Instead, I'd like to focus on the life lessons I learned from this drama as an artist, a student, a friend, and a girl.
ADVERTISEMENT - CONTINUE READING BELOW
1. Life is full of unexpected twists. Embrace it.
Nabi said it herself: "Life is full of variables." We could walk home devastated after being taken for granted by our own mother on the day of our birthday, then feel like the world's luckiest person because of a spontaneous date with a suitor just a few hours later.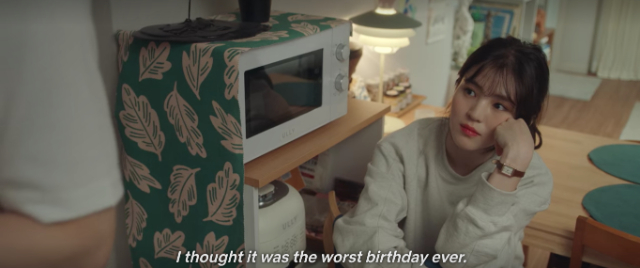 ADVERTISEMENT - CONTINUE READING BELOW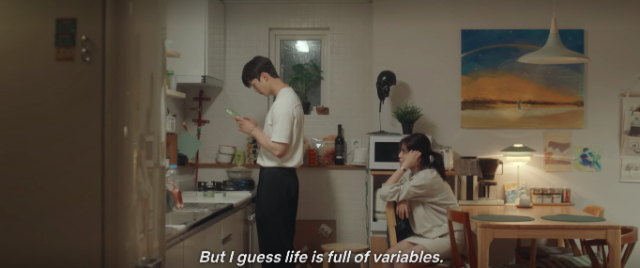 It could also go the other way around. We could spend the entire day arranging balloons and finding the perfect flowers to give to a special person, only to get that sinking feeling of disappointment that comes after a rejection.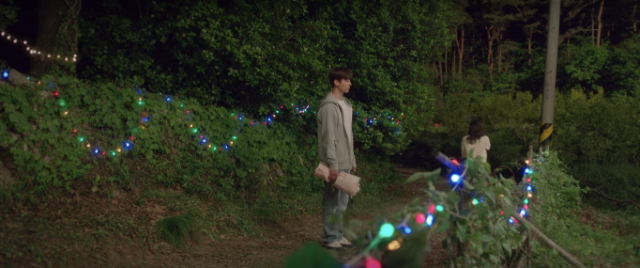 ADVERTISEMENT - CONTINUE READING BELOW
I guess you could say life is sort of akin to pottery. You make choices and take risks the same way you bake a piece after glazing it: you'll never know what results you might end up with. Na-bi's aunt explains this process in Episode 6, causing the young artist to ask if it makes her uneasy. But her aunt confidently replied, "What do you mean? It's fun because it's unpredictable." As cheesy as it sounds, it's actually a great way to view life. It's exciting because of all the unplanned relationships and memories that might possibly surprise you at every corner.
2. Learn to grow through what you go through.
Also in Episode 6, Na-bi opened up to her aunt about how sculpture was getting scarier for her because "one mistake could ruin everything." She followed it up by saying she might be better off doing digital art, where she could save and undo her work.
ADVERTISEMENT - CONTINUE READING BELOW
It may sound like a normal artist-to-artist conversation, but there's a lot we can pick up from this. Aside from illustrating Na-bi's relatable habit of overthinking, it's a glimpse at how Na-bi may already have things she wishes she could undo outside the digital world. True enough, she confesses how she regrets her entire relationship with Jae-eon three episodes later!
As a fellow artist and overthinker, I couldn't agree more. It must be nice having a "CTRL+Z" shortcut for our traditional artwork, or better yet, one for instantly erasing the wrong strokes and tragic cracks we make in life. Yes, I've had my fair share of undo-worthy moments despite being a firm believer of "Everything happens for a reason." Welcoming unexpected opportunities and new people may be a natural task to me, but what's challenging is accepting the setbacks, the hurdles, and the goodbyes. I guess that's why the aunt's response to Na-bi resonated with me so much. It made me realize how I should start embracing more than just the sweet things in life, and how I should learn from the bad stuff as well. She even adds, "Insects and poop are all nutrients for them, too. Everything you're going through in your life right now are your nutrients. So what's there to fear?"
ADVERTISEMENT - CONTINUE READING BELOW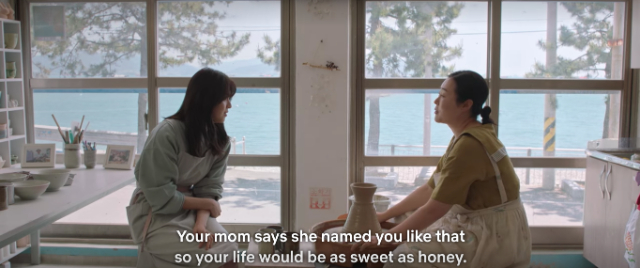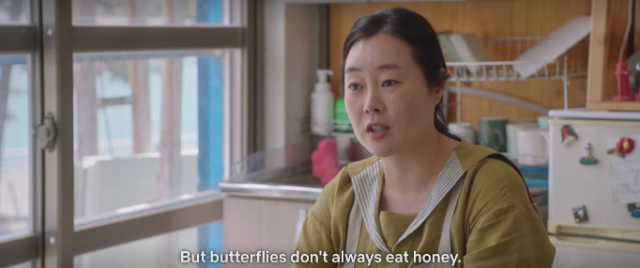 ADVERTISEMENT - CONTINUE READING BELOW
3. Being young is no excuse to be reckless.
You would think being young meant it'd be alright to be completely careless, but it could actually be the other way around. It means we still have so much in front of us, so we have to be mindful of our actions and anticipate possible consequences that could affect our future. After getting her progress criticized by her professor, Na-bi is given some sensible and straightforward advice as seen below:
ADVERTISEMENT - CONTINUE READING BELOW
ADVERTISEMENT - CONTINUE READING BELOW
4. Sincerity goes a long way.
As mentioned before, when it comes to life, you can't really be sure how any of your choices will end up. The only thing you can be certain of are the things or people that you want, and how sincere you're willing to be when it comes to pursuing them.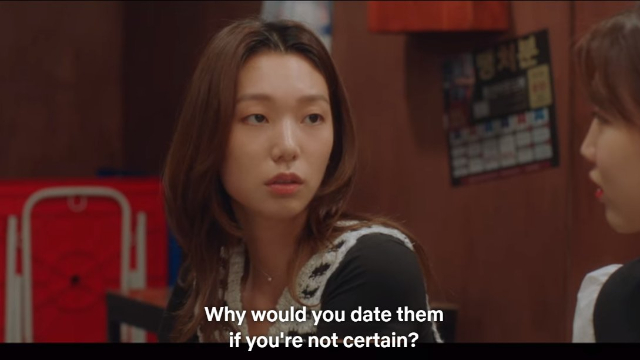 ADVERTISEMENT - CONTINUE READING BELOW
If you're truly sincere about something, focus on it. It doesn't matter if it's a relationship, a sculpture, or a student exchange program application. If you really want what you say you want, add in some passion on top of your hard work.
ADVERTISEMENT - CONTINUE READING BELOW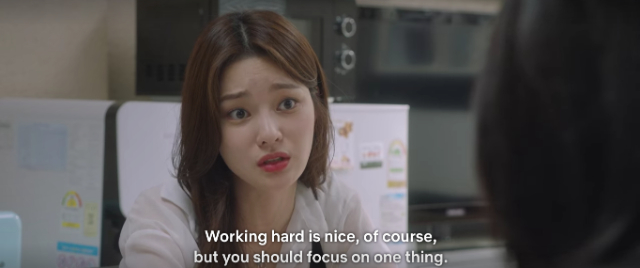 5. You don't always need someone to blame.
Mistakes are bound to happen as we continue to live our lives. The way I see it, there are two things we can do when we make them: forget or forgive.
I've spent my whole life thinking the former would always be the best option, and I'm sure Bit-na would agree. When I made mistakes, I'd carry on acting like nothing ever happened in the first place. I admit, it was incredibly unhealthy to do all the time. I wasn't aware of the guilt I unconsciously harbored and how it affected my actions towards others. Sure, it was a light and carefree way to deal with issues that I just wanted to get over (again, a very Bit-na move), but it was never really a mature way of handling things.
ADVERTISEMENT - CONTINUE READING BELOW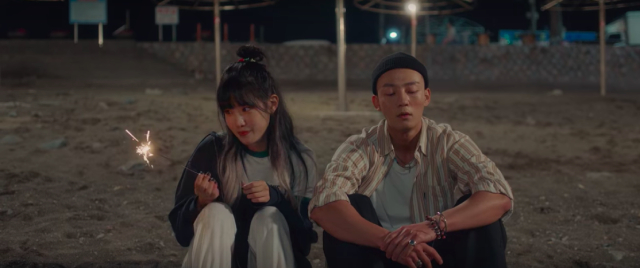 It was only recently I learned the importance of forgiveness. Mind you, I'm not the type to hold grudges, so forgiving others isn't what agitates me. What I have trouble with is forgiving myself. If I had P50 for every time this show made me think about my own life and say, "What was I thinking?" I'd have enough cash to buy myself years worth of that lipstick Do-hyuk got for Na-bi. You could say I'm exaggerating, but it's true. All those scenes with Do-hyuk or Jae-eon saying, "Do you think it was a mistake?" and "Do you regret it?" made me ask myself the same question.
ADVERTISEMENT - CONTINUE READING BELOW
Since my most recent personal downfall, I've spent months regretting the risks I took and the times I said yes to things that had no certain happy endings. I couldn't stop thinking about how I wish those mistakes—my mistakes—were never made in the first place. It was a cycle of self-pity and blame cloaked as what I thought was maturity. Thinking that not having anyone to blame but myself was a noble thing to do, I ended up beating myself up with the same anger and hatred Na-bi felt towards Jae-eon and herself.
I'd write about how I overcame this unhealthy habit, but to be honest, that's still a work in progress for me. I have yet to learn to forgive myself and accept everything that happened. It's not easy, that's for sure, but I'm glad this drama made me understand how important it is to go through it at my own pace.
ADVERTISEMENT - CONTINUE READING BELOW
6. Live life unapologetically. Don't overthink it.
A life free of worries is certainly something we all want to live, but it's definitely not that easy to achieve, especially when you're the type to apologize too much for things that aren't even your fault. We've all probably uttered an "I'm sorry" during a situation that was out of our control in the first place. For Na-bi, it was being unable to return Do-Hyuk's feelings. For Sol, it was liking her best friend.
In the finale, the professor commends Na-bi for her work in the exhibit and gives out another sound life advice: "There's no need to overthink it. Eat what you want and do what you want to do. Like the people you like. That's all you have to do."
It's as straightforward as it is. In line with being unapologetically ourselves, it's important for us to accept how we feel simply because we feel it. We don't have to force anything out of something unrequited; but when it isn't, there's really no need to overanalyze it. In the past, I've caught myself overthinking like Ji-Wan in Episode 9, looking too far ahead into the future. My mind flooded with questions like "but what would happen if..." I used to let myself ask too many questions without considering what my heart had to say. Now, I understand how letting go of those thoughts could lead to the most beautiful things. Instead of shrugging off our true desires (be it romance, career, etc.), we can take the brave step to spread our wings, take risks, and embrace vulnerability.
ADVERTISEMENT - CONTINUE READING BELOW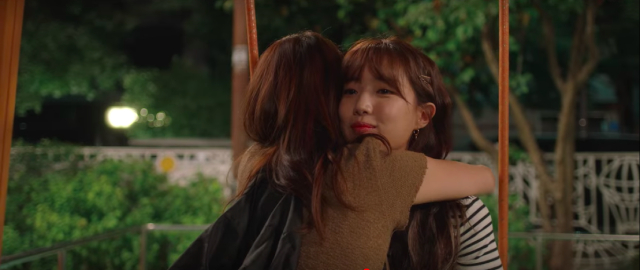 There are still a lot of lessons one could uncover from this show, and I'm sure these takeaways differ from person-to-person. Though one common theme we could all agree with is that life is a gamble. There are ups and downs, wins and losses, laughter and tears. It isn't always a walk in the park or a perfect sunny day on the beach. Sometimes it's a cold, rainy night in some bus stop or underpass you have to walk through alone. If we're lucky enough, we could might across a potato boy who will lend us an umbrella; if we're not, we continue to walk on anyway. After all, you'll never know when a major turning point could happen.
ADVERTISEMENT - CONTINUE READING BELOW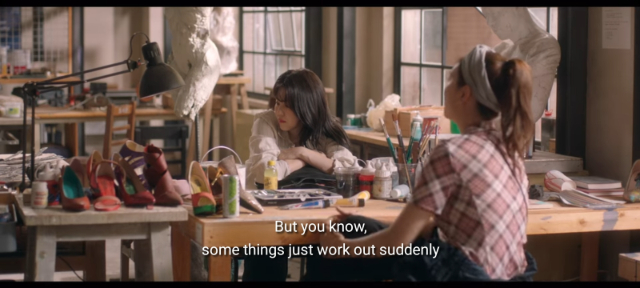 ADVERTISEMENT - CONTINUE READING BELOW
These lessons aren't going to be easy to apply in reality, but hey, that's life; and we keep going, nevertheless.
Related Stories from Preview.ph



Hey, Preview readers! Follow us on Facebook, Instagram, YouTube, Tiktok, and Twitter to stay up to speed on all things trendy and creative. We'll curate the most stylish feed for you!