There's no denying a K-drama wouldn't be complete without the most temptatious and appetizing array of Korean food and delicacies. Plus, you just know when a show has left a lasting impression when you spend the next few days suffering from post-drama cravings, both figuratively and literally. I, for one, cannot and will not get over Hospital Playlist's endless food trips that go far beyond a doctor's usual churn of cafeteria lunches and brewed coffee.
If you haven't seen it yet, though, get ready before watching this Netflix series because it just has one of, if not the best, mukbang scenes that will soon have you running to your nearest Korean grocery store. That said, here's how you can recreate 10 of our favorite K-food finds from Hospital Playlist at home.
10 Korean Dishes We Spotted on "Hospital Playlist"
1. Kimbap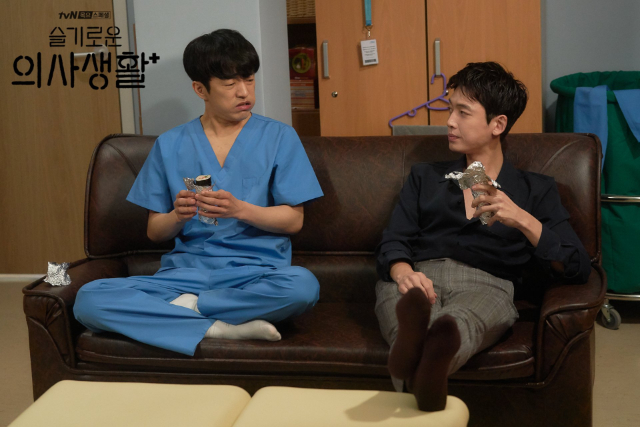 ADVERTISEMENT - CONTINUE READING BELOW
When Yulje's doctors are not in the hospital cafeteria during lunch, chances are, they're in their office taking a bite of their favorite on-the-go meal, kimbap. Inside the seaweed-wrapped dish is an assortment of easy-to-find ingredients like cooked rice, vegetables, fish, and meat arranged in an orderly fashion.
2. Buljajangmyeon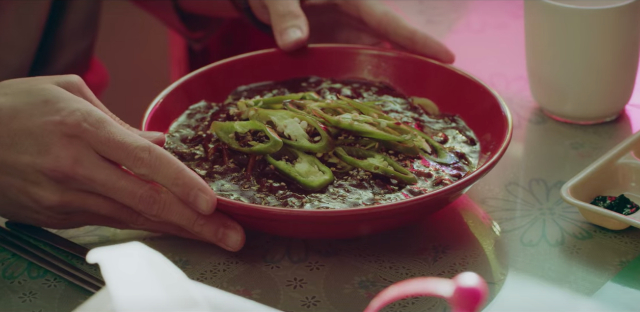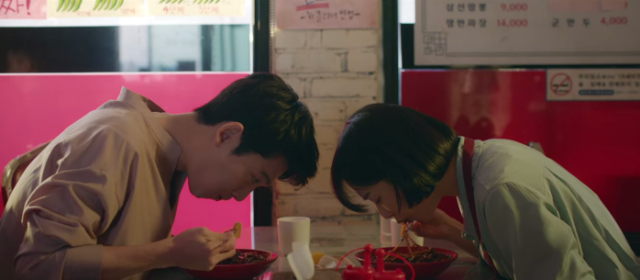 Every K-drama fan will surely find jajangmyeon familiar, but what this series showcases is a spicier variation of the popular Chinese-style Korean noodle dish. Before taking a bite, don't forget to mix its thick sauce and noodles well, because it's served best when the chunjang (savory Korean blackbean paste), diced pork, and vegetables are well incorporated into the noodles. That's why Jun-wan made the gentlemanly gesture to mix them just for Ik-soon, making it one of the most swoon-worthy scenes in the series. I mean, who said mixing your SO's noodles isn't a love language?
3. Instant Ramyeon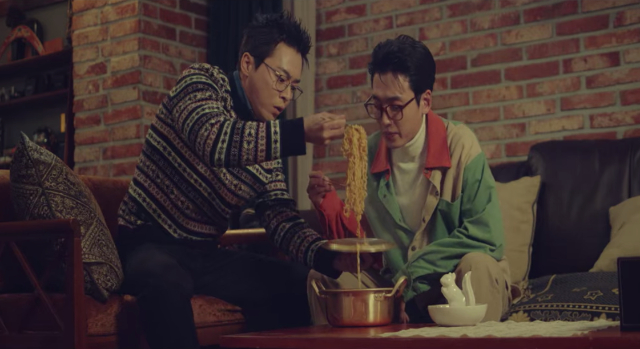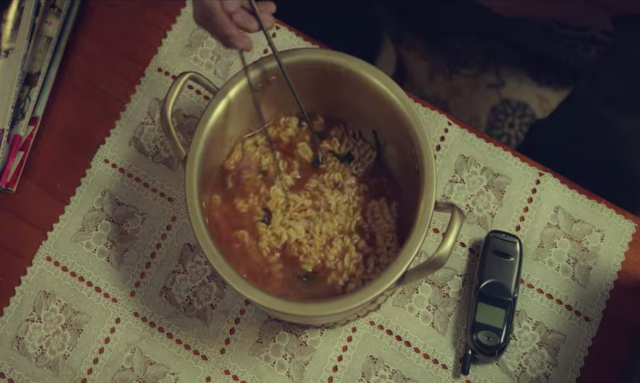 ADVERTISEMENT - CONTINUE READING BELOW
Whether you're an intern, a resident, or a professor at Yulje, instant ramyeon is undoubtedly a staple comfort food and another quick and convenient meal to have on busy days. It's even a must-have for every band practice Mido and Falasol holds every weekend. At the same time, trying to hog your share of the pack of noodles wouldn't be complete without Canon D playing in the background. Here's a tip: eating the ramyeon on the lid makes it tastier.
4. Bibimbap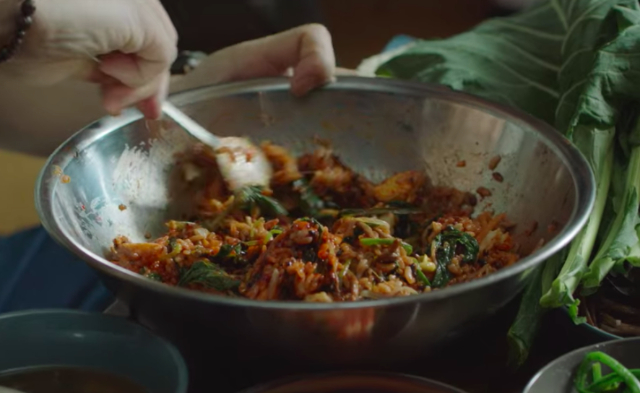 Bibimbap is essentially a bowl of warm white rice topped with an array of goodies, including sliced beef, namul (an assortment of vegetables), and egg. There are also sauces to choose from like soy sauce, doenjang (soybean paste), and gochujang (chili pepper paste). If there's one person to ask, Ahn Jung-won (Yoo Yeon Seok) would totally point at his mother, because her best-tasting bibimbap is just to die for!
5. Kalguksu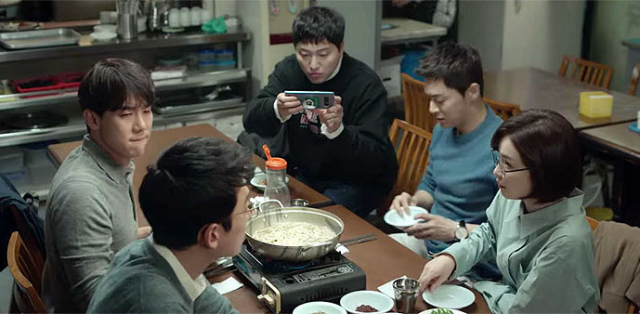 Some of you may know kalguksu as the iconic noodle dish Seo Dal-mi gifted to Han Ji-pyeong in hit K-drama series Start-up. It consists of handmade, knife-cut wheat flour noodles served with broth and other ingredients like chicken. Its savory goodness had Jung-hwan and Seong-hwa slurping endlessly for more!
6. Tteokbokki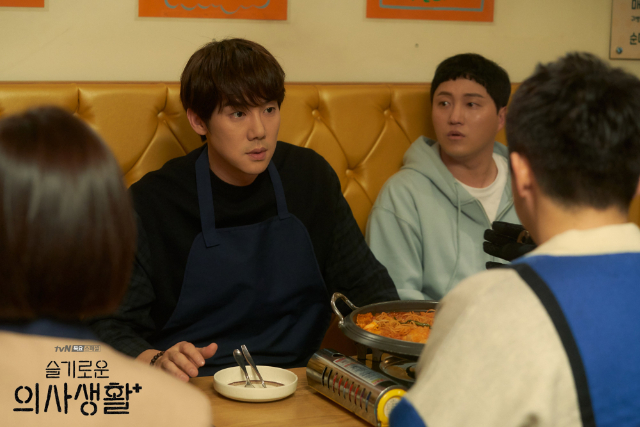 ADVERTISEMENT - CONTINUE READING BELOW
Tteokbokki is known for being a dish of thick and chewy rice cakes, stir-fried in red bean paste. But, in the series, they enjoyed a different variation called Jajang Tteokbokki wherein the rice cakes were slathered in black bean sauce instead.
7. Samgyeopsal-gui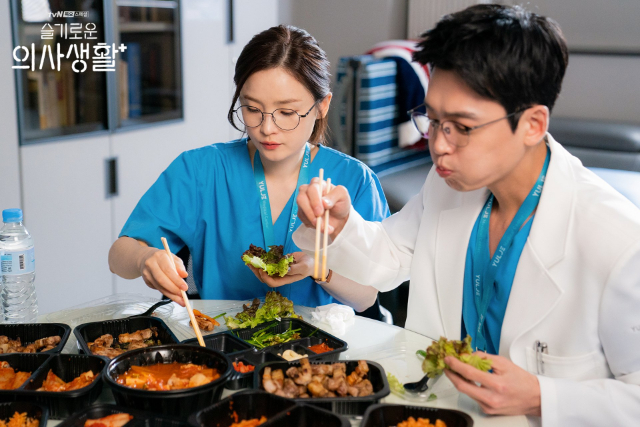 In Korea, no celebratory meal is complete without samgyeopsal. When there's grilled pork belly, lettuce, and kimchi on the table, you already know you're leaving the room with a full stomach. Plus, don't forget to eat your wraps with grilled kimchi. We've learned from the food warrior duo themselves that it's definitely a game changer.
8. Korean-style cakes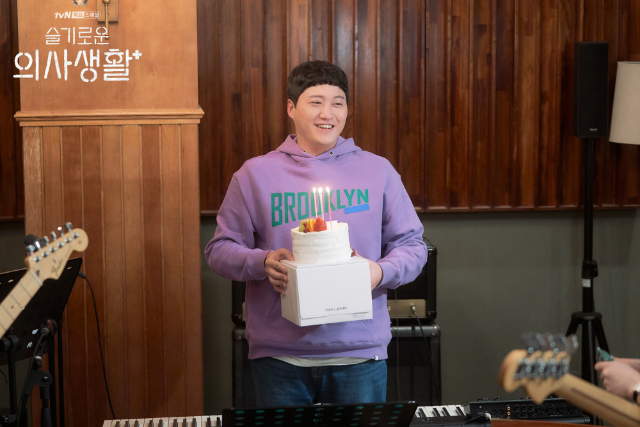 Samgyeopsal has definitely made it as a popular food trend in the Philippine market way before the pandemic came around, but one fad that took its place is Korean-style minimalist cakes. I don't know about you, but I've spotted so many throughout the series just because there need not be a special occasion for anyone to eat cake.
9. Korean-style Fried Chicken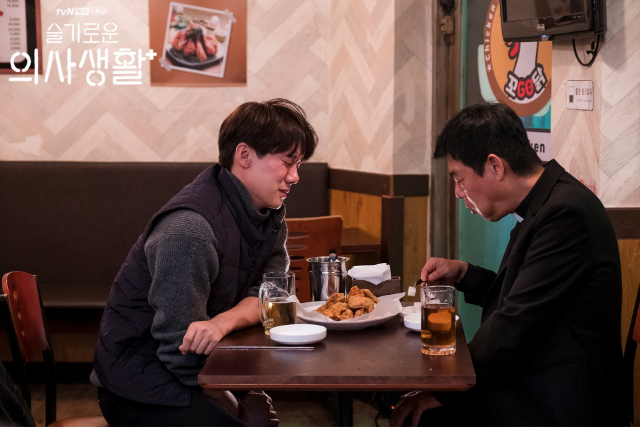 Take it from Jung-won when we say drunken nights are never complete without glasses of beer and buckets of Korean-style crispy fried chicken. Now you know what to munch on when you're dealing with another one of your mid-life dilemmas.
ADVERTISEMENT - CONTINUE READING BELOW
10. Egg Drop Sandwich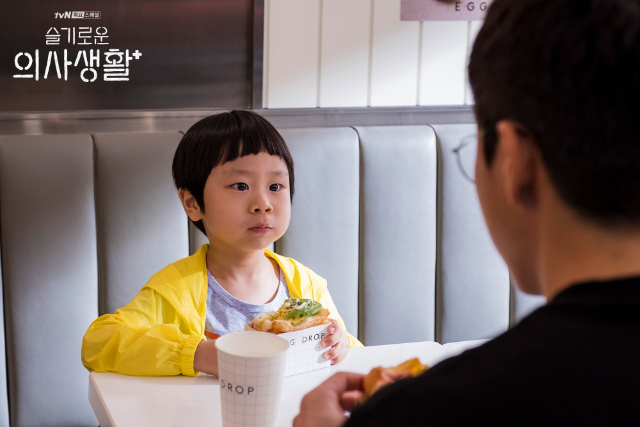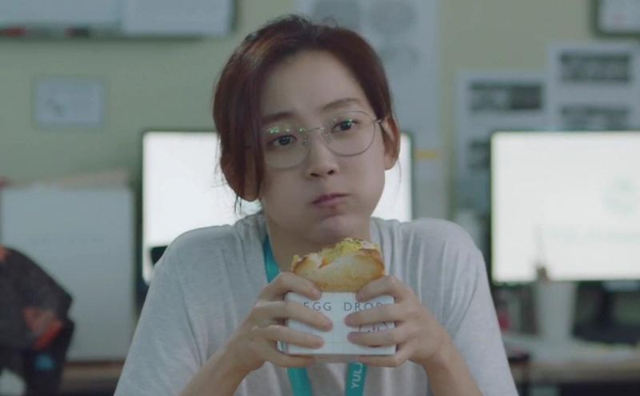 Who could ever forget Uju (Kim Jun) and Dr. Jang's (Shin Hyu Bin) favorite egg drop sandwiches? In fact, it's not only a common snack among the doctors of Yelju, but it is also one of Korea's top breakfast stops. The shop offers egg toasts containing a variety of fillings, making it a must-try during your next trip to SK!
Related Stories from Preview.ph



Hey, Preview readers! Follow us on Facebook, Instagram, YouTube, Tiktok, and Twitter to stay up to speed on all things trendy and creative. We'll curate the most stylish feed for you!