Skincare devices are not new in a beauty lover's vocabulary. In fact, it is a godsend for anyone who wants to take their routine up a notch. A well-chosen gadget can also help you maximize your regimen by providing you pro-like results in every after use. And the best part? It can also last you for years, making it worth a slight splurge.
While these tools can make an exciting addition to any kit, they can also be intimidating for anyone who's new to the conversation. To help us navigate our choices, we consulted two board-certified dermatologist Dr. Jarische Lao-Ang (@thedermamamaph) and Dr. Meg Sison (@drmegsison) to give us a quick course about what we need to know about these beauty devices. Scroll ahead to know their thoughts!
Are facial tools considered essentials to a skincare routine?
Dr. Meg states that beauty tools are "optional" and not a must-have. They are, however, "great add-ons to your skincare routine," according to Dr. Lao-Ang. That said, the derm adds that these tools are not comparable to medical-grade clinic-based devices. "The advantages to using these tools are convenience and accessibility since you are able to use them at home," she explains.
ADVERTISEMENT - CONTINUE READING BELOW
Do beauty tools or facial tools really work?
The short answer is both yes and no. According to Dr. Lao-Ang, beauty tools can meet its claims of adding to the skin's glow, making it look more plump and even-textured. However, she notes: "Remember that these results are temporary."
And while these gadgets can spruce up any self-pampering session at home, both dermatologists add that we cannot solely depend on these tools alone to manage our concerns. "It's best to consult a board-certified dermatologist for individualized treatment for your skin concerns," Dr. Sison says.
5 Popular Facial Tools and How to Use Them
If you are in search of new beauty gadgets to try, we got you covered. Below, we list five of our best picks for beginner-friendly tools that you can add to your daily rotation—with expert tips to make them work to your advantage.
1. Cleansing Device/Cleansing Brush
Cleansing brushes are one of the most popular picks for beauty devices. It does the job of getting rid of dirt, bacteria, and gunk from the skin and can even function as physical exfoliants. "Some have a vibrating function that can add to the relaxing effect," says Dr. Lao-Ang.
Although cleansing devices can be such an absolute treat to the skin, Dr. Sison points out that it's not completely necessary to one's routine: "The results of using beauty tools (e.g. cleansing devices) as compared to using your hands are the same."
That said, both doctors agreed that this tool is generally safe if used properly. "Too much physical exfoliation can also damage the skin barrier especially if used every single day," Dr. Sison explains. To avoid abrasions on the skin, Dr. Lao-Ang advices to avoid prolonged use of this device. We recommend limiting use to once or twice a week when you really want that deep clean.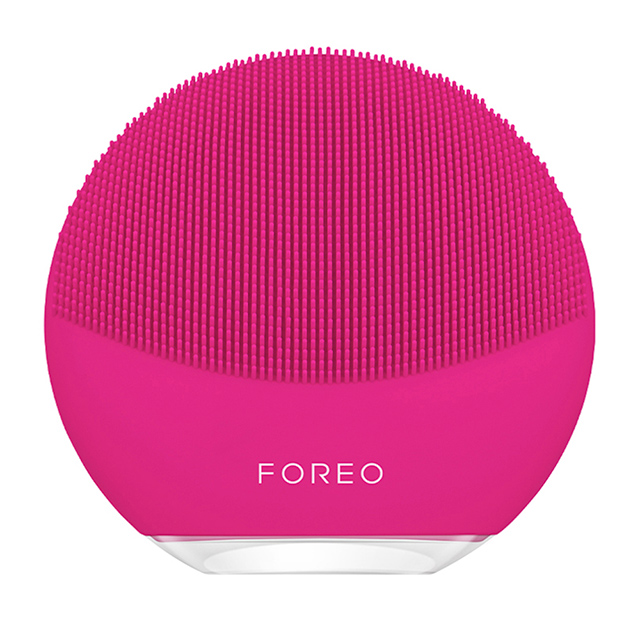 ADVERTISEMENT - CONTINUE READING BELOW
Luna Mini 3 Smart Facial Cleansing Massager, P10,450, FOREO, Sephora
2. LED Face Masks
"LED masks emit different colors depending on the wavelengths. These also affect their depth of penetration to the skin and the benefits they offer," shares Dr. Lao-Ang. Although she and Dr. Sison agreed that most home-based LED masks are safe to use, they believe that these still need more clinical evidence to fully support its benefits.
Simply put, LED masks can make a great addition to your routine but remember that it wont beat the effects of LED treatments you can get at your dermatolgist's office.
But if you still want to give it a shot, consider this internet-favorite skin shield from Normali Lifestyle. The three light modes in this device are designed to address different skin concerns: The red light mode claims to deliver anti-aging benefits by stimulating collagen and elastin production; the blue light mode targets acne-causing bacteria to prevent future breakouts; and lastly, the amber light helps with cell renewal to promote healthy skin turnover.
ADVERTISEMENT - CONTINUE READING BELOW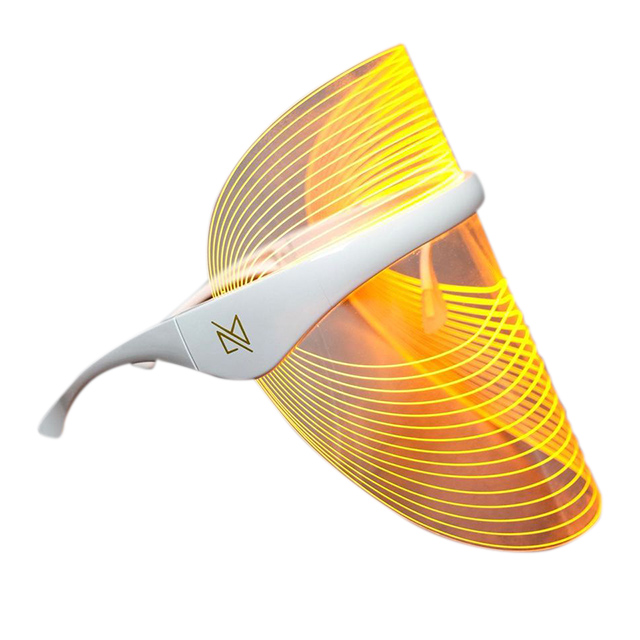 LED Skin Shield, P2880, NORMALI LIFESTYLE, instagram.com/normalilifestyle
3. Pore Cleaner/Pore Vacuum
Like its name suggests, pore cleaners or vacuums are a DIY facial tool that extracts sebum, gunk and other debris through a powered suction tip. It can help instantly clear pore congestion—a perfect quick-fix if you can't run to a beauty clinic.
ADVERTISEMENT - CONTINUE READING BELOW
As popular as it may be as a temporary solution, dermatologists suggest using it with caution. "Be careful in using this at home since the pressure from the device may irritate the skin if not used properly," Dr. Lao-Ang says.
To avoid irritation or damage, use the device sparingly and soften your skin with a warm, damp towel before using it. This can help loosen the sebum, making the extraction easier. And since our pores are more likely to be congested again in a few days time, it is still better to consult your doctor to provide a longer-lasting solution.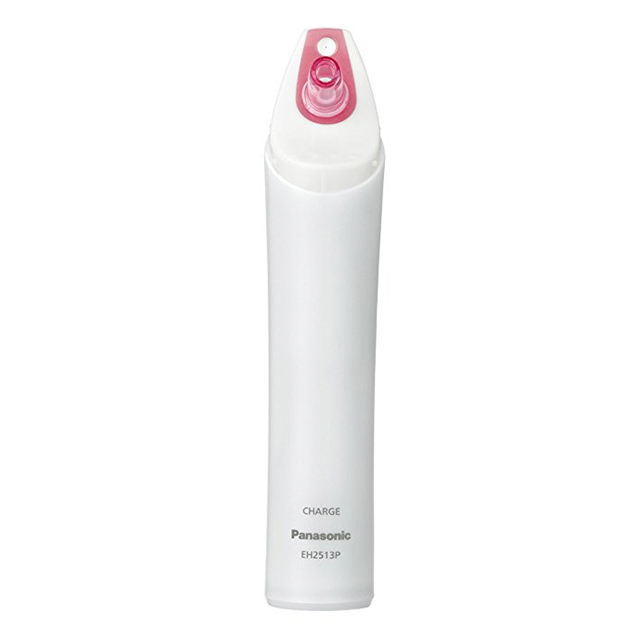 ADVERTISEMENT - CONTINUE READING BELOW
Electric Pore Cleanser, P2499, PANASONIC, Shopee
4. Steel Facial Massagers
By now, everyone knows that placing cold stainless steel tools on the skin can be super relaxing. Not only that, these can also reduce puffiness by helping with lymphatic drainage. "Massage tools can give temporary glow after using by increasing skin's circulation," Dr. Lao-Ang notes.
If that matches the beauty benefit that you are looking for, these steel massagers from Strokes are your best bet. It's designed with medical-grade steel that effectively disperse the cold upon skin contact. Not to mention, it also glides smoothly to effectively massage all areas of the face.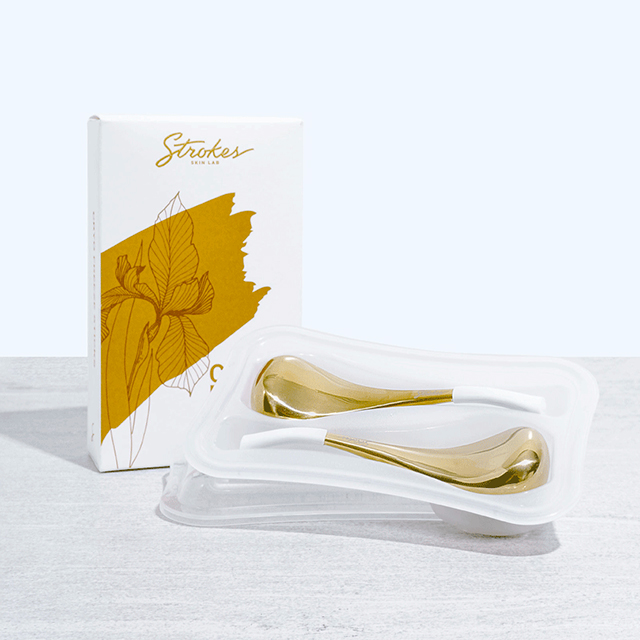 ADVERTISEMENT - CONTINUE READING BELOW
Cyro Freeze Sticks, P2495, STROKES, Lazada
5. Gua Sha
The gua sha is one of the most-loved beauty tools out in the market, and for good reason. Once you learn the proper gliding technique, it can deliver some pretty impressive results! "[Gua shas] can promote lymphatic drainage and depuff the face," says Dr. Sison. Again, though, the dermatologist notes that the results are only temporary.
Though the gua sha works well in reducing puffiness, the derms remind that the tool cannot shape your jawline, remove a double chin, straighten the nose, or stimulate collagen and elastin in the skin. "It is highly doubtful at this point since these tools can only reach the topmost skin layer & won't be able to induce collagen build-up in the deeper skin layer," Dr. Lao-Ang adds.
Nonetheless, the gua sha still remains as a great pick for anyone who's exploring the beauty tool world and wants a quick fix for a bloated mug. Just be careful when you use it because putting too much pressure can result in bruises!
ADVERTISEMENT - CONTINUE READING BELOW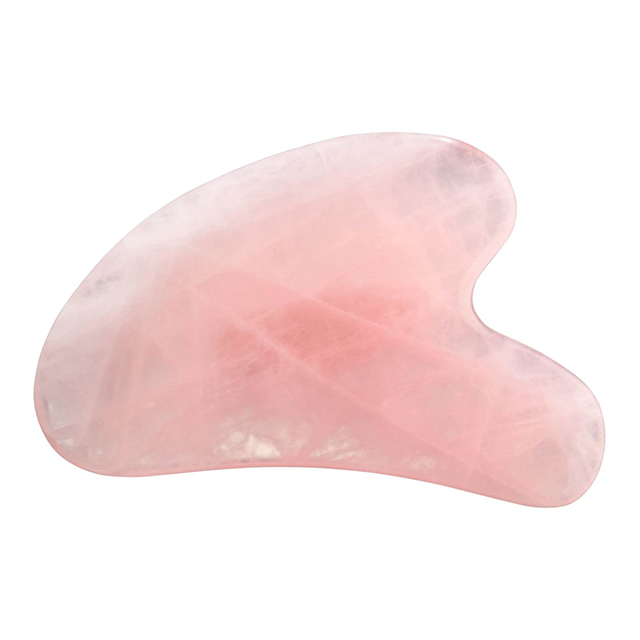 Gua Sha Facial Massage, P1730, MOUNT LAI, Sephora
Related Stories from Preview.ph
Hey, Preview readers! Follow us on Facebook, Instagram, YouTube, Tiktok, and Twitter to stay up to speed on all things trendy and creative. We'll curate the most stylish feed for you!