We're now at the final stretch of the year, and if you ask us, this is the perfect time to start your workout routine. Because way before the holiday feasting and unnecessary weight gain begins, you can build a buffer of a relatively fit lifestyle and workout habit that you wouldn't want to compromise.
If I could just flashback to last year's 'Bers, where I relinquished all self-control to the endless holiday deliveries of snacks and sweets to Preview office, when I still held post as beauty editor, as if I were 19 years old with an invincible metabolism. Context: It's only recently that I've been into sports and exercise—last year, I simply was not. And so, my metabolism staggered and stilled. I felt the comedown: Stairs winded me, I felt sluggish, and OMG, my pants would no longer fit. I was in no way out of shape, but considering my personal history with fitness, I just no longer felt like myself. Enter into the picture, a freshly opened fitness studio called ELEV8.
ADVERTISEMENT - CONTINUE READING BELOW
The workout is called Lagree Fitness and you do it on the Mregaformer. It only takes 45 minutes of your day, and most importantly, chic fitspos like Kelsey Merritt and Jessica Yang were seen doing it. Nevermind that the machine looked like a medieval torture device (and felt that way too)–I'm having what they're having. So I, an amply sedentary person ready for my big fitness break, girded my loins in some cute workout wear (a must, in this fitness studio crowd) and tried Lagree for eight weeks...and this is what happened—before and after photos, included!
WHAT: Lagree Fitness at ELEV8 Fitness Studio
First, let's talk about the Megaformer, because each Lagree class revolves around the said machine. It's a next-gen Pilates reformer that, again, lowkey looks like a medieval torture device. Not to scare you off, but also, to manage your expectations, expect 10 of these bad boys when you walk into the BGC studio. They're made up of a front and back platform, both stationary, and a moving carriage in the middle. The carriage's resistance will depend on how many strings you pull up–one yellow spring weighs about seven pounds, one red is 40 pounds. Your teacher will tell you what spring load to apply to whichever workout you're doing. There are handlebars that are moveable and adjustable, and a pole too for balance and sometimes, if you wanna be extra, as a weight bar!
CONTINUE READING BELOW
Recommended Videos
The Megaform
Now as a regular, my perspective has changed…these contraptions to me are majestic (even if still a bit scary), and has given me my best adult body to date. What's it supposed to do, you ask? It's said to sculpt your body, strengthen your core, build lean muscle, all while improving your overall dynamic fitness in one intense 45-minute, muscle-shaking sesh. It's intense, but it keeps it low, slow, and heavy–low impact and kind to your joints and spine, slow and controlled movements, and heavy weights. Hardcore gym buffs will appreciate! Janie Hale, one of Elev8's owners, says you can burn anywhere between a whopping 500-800 calories per class, all factors considered (such as your body weight, resting heart rate, level of fitness, etc). So how exactly does it do all this? It works your muscles to the point of fatigue.
ADVERTISEMENT - CONTINUE READING BELOW
The Lagree Basics
Wait, is that cool? Is that okay, you ask? To give you an idea: They cheer you on once you start to quiver during exercise. To find out how this works, keep reading. We'll get there.
BEFORE:
Definitely not anywhere overweight but definitely soft, pudgy, and no tone or leanness at all. I stand at 5'2", and would usually fit into a size small–my limbs and my height, at least–but since I grew lazy, a size small would stifle me around the midsection even if it fit anywhere else otherwise. My problem was if I got a size up, it would often be too long, or the shoulders would sit too low… it was just too complicated. As someone dedicated to dressing up, this was alarming…I mean, I just want to shop easy! Was that too much to ask? And so the gut had to go. I started boxing before I officially began my Lagree class and although that did shred some weight off, it didn't help a lot with shaping my body. I was sort of a stick?
ADVERTISEMENT - CONTINUE READING BELOW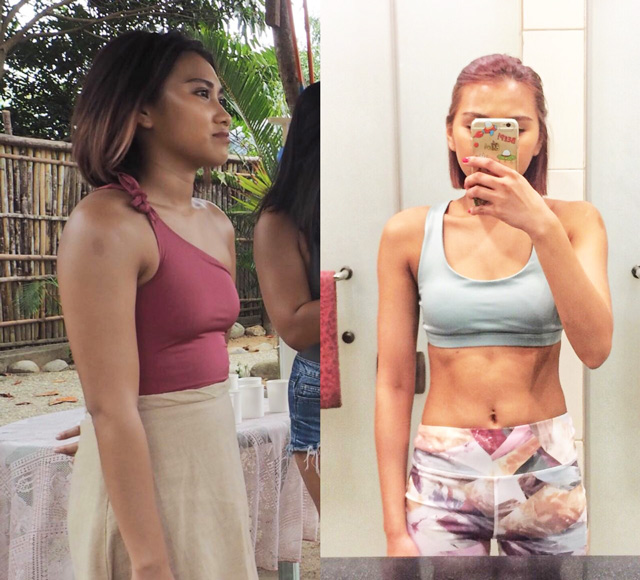 HOW IT HAPPENED:
In any case, my personal mantra is if you don't like something about yourself, you can always change it. So I set forth on a fitness journey and of course, took the most unfamiliar route possible a.k.a. this alien workout called Lagree–hey, go hard or go home, right?
ADVERTISEMENT - CONTINUE READING BELOW
As expected, I basically died on my first try. A Lagree sesh doesn't last long but somewhere between minute one and 45, I had gone through regret, pain, suffering, stages of grief, etc. First, it begins with warming up the core by doing planks and variations of it—and just when you think you can't even hold one second in a plank, you get to move your knees up and down while at it! TBH, though, the core bits are really the toughest because they challenge your whole body and mind and soul and everything. Afterwards, each of your muscle groups take turns getting fatigued with extra slow and heavy lunges, squats, and lifting variations.
Let me just reiterate: Everything is slow and heavy. Let that sink in. Then, just when you feel you're at the brink of death where your muscles are shaking on a level of 55 on the Richter scale, workout's over. You"re still shaking though when you sink into that child's pose. You're fragile like a newborn baby kitten. Luckily, you get to stretch it out afterwards several ways using the machine, too, so your memory of the megaformer isn't entirely about ruthless sweat sessions. You get to chat with your instructor afterwards, too, if you want. Oh and FYI, I tried lifting my gym bag on my way out and IT HURT! I could not grip the next day. I dared not descend any steps lest my knees buckle. But next thing you know….I was back on the mega for more because #FITNESS. And also, yeah, I needed the story.
ADVERTISEMENT - CONTINUE READING BELOW
On your succeeding tries, Lagree doesn't get any easier but you do go through the transitions faster—key for keeping the heart rate up. Eventually, you memorize the names of the moves and the differences between a mega move and a reverse one (these depend on where you are on the machine). The workout is relatively low impact compared to the lowkey joint smashing of running or jumping so you're not out of breath (unless you find yourself holding it, which I did couple times in my struggle, to be honest.) But the workouts involve slow, steady movement. A lot like yoga, if you can imagine, on a machine. Then, add some weights. (These can go for seven lbs. per yellow spring to 40 lbs. per red spring). So, it's pretty much resistance training but more dynamic and honestly less of a snooze. The class has music, the trainers are engaging, it's a whole body workout that varies concentration on muscle groups, and get this: no pauses, no rests for a complete 45 minutes.
ADVERTISEMENT - CONTINUE READING BELOW
They won't kill you if you need a sip of water or pause to decompress a cramp though, but the class will go on without you and less chances of keeping your heart rate up. A week into the workout I already feel myself get the moves and the transitions down pat, and because I was dedicated to eating well, too (yeah, it's a myth that you can just work off those daily five pizza slices away). After a month, I started to fit into my pants better again. The best part, though? You feel yourself getting stronger. I wasn't even collapsing into my carriage anymore!
CONCLUSION:
As someone who's tried a zillion different workouts—from resistance training, to HIIT, to gymnastics, to boxing, to aerial hoops, etc—I would really say Lagree is my current fave. What I love about it is that it's low impact (I get side stitches super fast), you get to move slow, you learn how to control your body and be aware of the smallest things in your posture, you lift heavy, which is great for really shaping the body, and they also remind you how to use your breath as your rhythm and fuel when you exercise, which a lot of us forget. Oh, and it only takes 45 minutes! What's not to like? If you're the kind of person who loves getting winded on cardio though, this might not be for you as it doesn't involve fast repetitions at all—in fact, your instructor will always ask: How slow can you go?
ADVERTISEMENT - CONTINUE READING BELOW
So this is my "after"—just a lot shapelier than my pre-workout addiction self.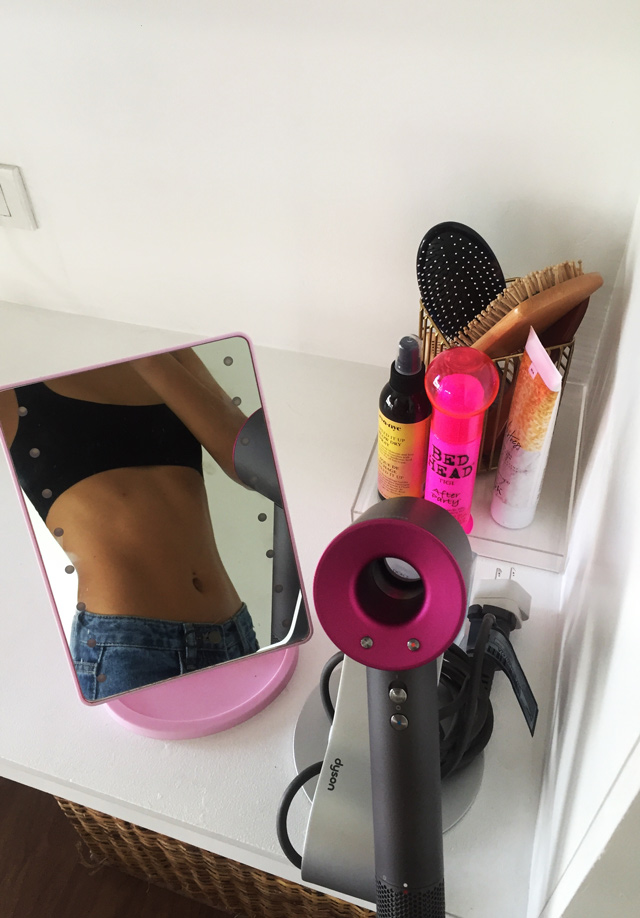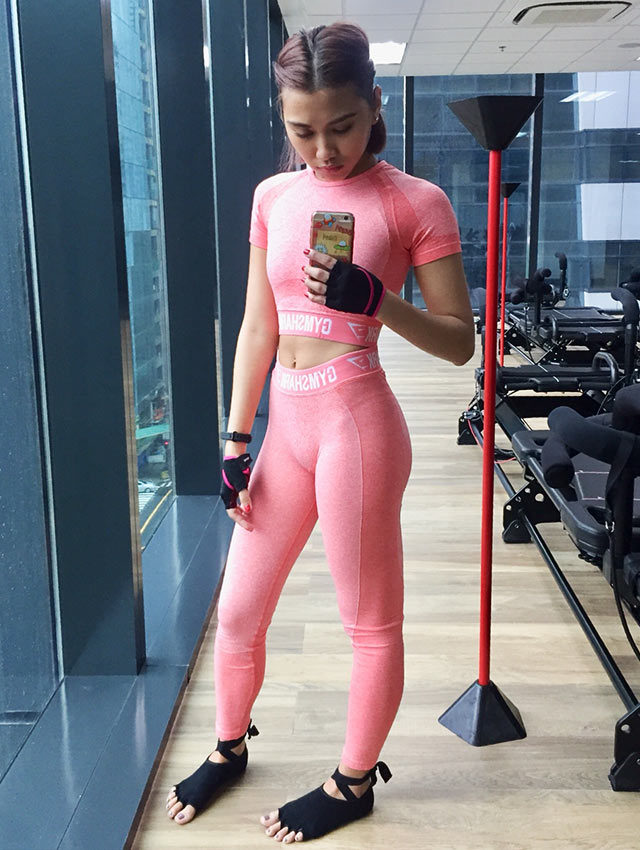 ADVERTISEMENT - CONTINUE READING BELOW
I would recommend this workout to anyone, even to beginners or people with no workout experience (as one person asked me on my IG!)—I started this with a year's worth of bingeing and lazing around! I absolutely love how it sculpts. To get the quick and best results though, they recommend that you go four times a week with one day break somewhere in there and, of course, eat mindfully. TBH, I actually enjoyed it so much that, after my trial, I bought another package. Ha! Look at me, raving about it like I didn't actually go through all stages of grief during my first 45 minute session! So if you're on a fitness hiatus, let it be this one that brings you back. As they say at ELEV8, see you on the Mega!
Related Stories from Preview.ph
Hey, Preview readers! Follow us on Facebook, Instagram, YouTube, Tiktok, and Twitter to stay up to speed on all things trendy and creative. We'll curate the most stylish feed for you!