If you asked me last year or a few years back to give K-dramas a chance, I would have flatly said no. But as we all know from experience, anything can happen in 2020. As it turns out, I'm not as averse to Korean entertainment as I thought I was.
The story of my conversion happened slowly but surely. It started at the tail end of February, just when the last few episodes of Netflix's Crash Landing on You (CLOY) were released. My mom, who had been following after being intrigued with the synopsis, had been begging me to watch it. CLOY was her very first K-drama, and little did she know that it would be the start of an enduring obsession. She successfully got my aunts and grandmother (!) to watch it, too. "Super ganda niya, promise!" I could imagine her say to them. Lo and behold, no sooner did they finally cave in than they were halfway through the show.
ADVERTISEMENT - CONTINUE READING BELOW
As my mom and I are close, she usually hangs out in my room. While she was busy doing CLOY catch-up, I would hear her sob or laugh hysterically. I can't count the number of times she had to go to the bathroom to grab more tissues. I have become desensitized to this nightly setup.
"So, how's your progress with CLOY?" I once asked her over dinner just to strike a conversation. "Just waiting for the finale," she nonchalantly said. Wow, that was quick, I said to myself. But then again, I might not have noticed how fast she was consuming episodes because I was asleep whenever she clocked out of her CLOY sessions (a.k.a. past midnight).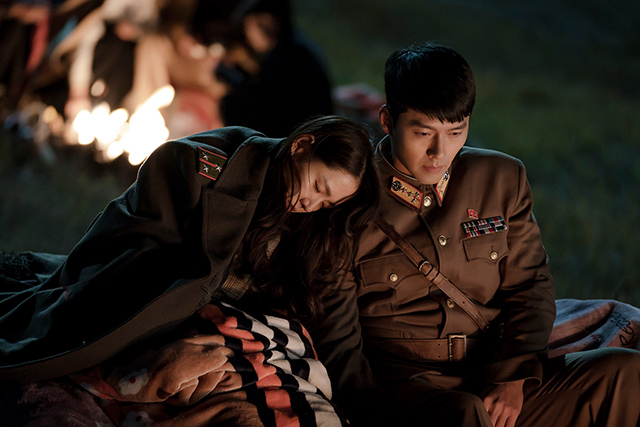 CONTINUE READING BELOW
Recommended Videos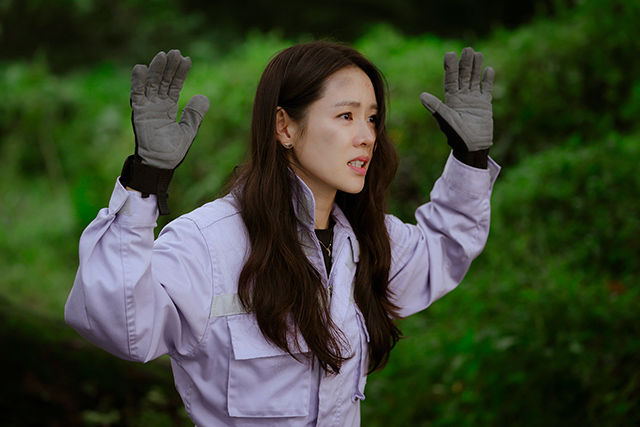 After the much-awaited finale was released, which my mother so endearingly did not spoil in the hopes that I too would watch the show, she immediately took an interest in another TV show called Rookie Historian Goo Hae Ryung (also on Netflix). "The actor is so cute. You have to watch it please!" she would gush. Every. Single. Night.
ADVERTISEMENT - CONTINUE READING BELOW
I was indifferent to all the pleading, but things took a turn one sunny afternoon. We were six days into this month-long quarantine. I live with the rest of my mother's family, including my aunts, cousins, and my grandparents. Despite the strict social distancing we silently imposed amongst ourselves, we couldn't help but head out into our backyard and catch up with one another. That was when I learned that my entire family has completed Crash Landing on You. No wonder they laughed when I greeted them with a Korean heart (not knowing what it meant in the show). I finally let my guard down, prepared myself for a Netflix night, plugged in my earphones, and pressed play. Enjoy, my mom said with a sly smile before returning to Netflix's zombie thriller Kingdom.
You probably know what happened next: I loved it. Despite each episode's really long duration, there were many things about CLOY that made me grow fond of it (more of that later on). I was hooked. Not only did I pick up a new pastime (watching Netflix is considered a pastime, right?) but I got to bond even more with my parents who were both die-hard K-drama advocates.
ADVERTISEMENT - CONTINUE READING BELOW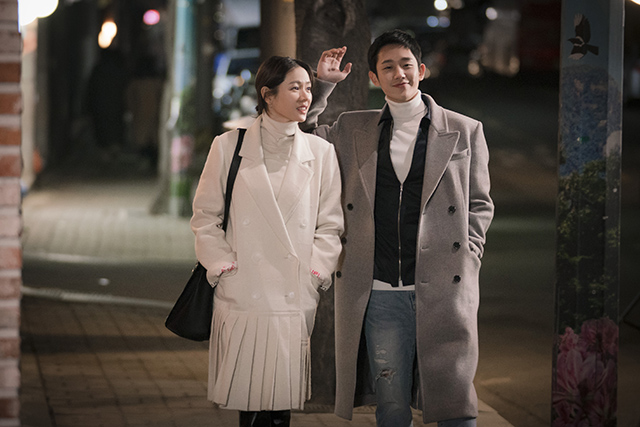 My dad was the first one from the family who tried out K-dramas. His first show was Birdie Buddy, which he watched around three years ago. However, he hasn't watched any other K-dramas until my mom successfully influenced him to watch CLOY. We started the watching the show around the same time, right before the community quarantine was imposed. That show rekindled his K-drama interest and started his ongoing obsession. He recently finished Something in The Rain, and he's started on a couple of other shows like Goblin and One Spring Night. There's also the other Korean celebrity-related content he's been eating up on YouTube. He watches K-dramas while he works out, too.
ADVERTISEMENT - CONTINUE READING BELOW
If before, I would tune out from their K-drama talk, now dinner table conversations only revolve around our latest series obsessions or new fun facts my dad has learned about Son Ye-jin. "Did you know she's a certified TRX instructor?" he once said. Or, there would be times when my mom and dad would go back and forth about how much "we have to go to Korea" and how "we might get to meet Son Ye-Jin." I scoffed at the latter but my dad insisted that he'll find a way. I didn't argue anymore.
In the evenings, I still find my mom immersed in her phone, only looking up sometimes to tell me how cute Cha Eun-Woo, the lead actor in Rookie Historian is and how different his looks are compared to Hyun Bin (CLOY). Last night, she closed the lights in my bedroom and drifted off to sleep saying, "I shall dream of Cha Eun-woo." That's my omma. I call her that now. She's been rewatching her favorite Kingdom scenes and as of 6 p.m. today, is on the 8th episode of My Sassy Girl. She started the series yesterday.
ADVERTISEMENT - CONTINUE READING BELOW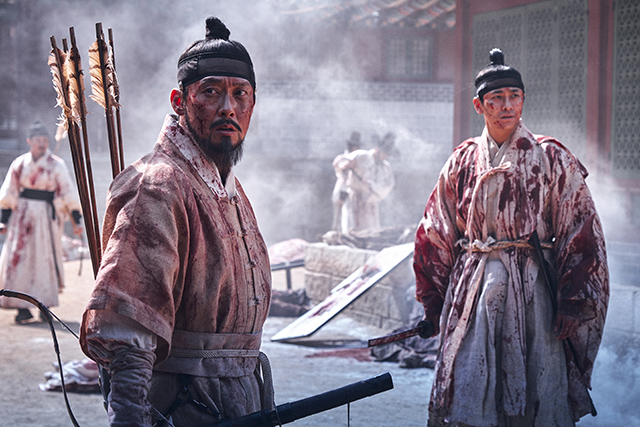 Over the course of this quarantine, my family and I have been watching more K-dramas and sharing our recos with one another. As we only got the ball rolling last month, we still have a lot of catching up to do. We may be late to the K-drama party, but we're glad we showed up. The shows have made our everyday lives more exciting, especially during this month-long quarantine.
ADVERTISEMENT - CONTINUE READING BELOW
I am enjoying how this household has suddenly become K-obsessed, but I also wanted to find out what got my family and I hooked in the first place. What is the hypnotizing spell of K-dramas? I enlisted the help of my parents (who are watching their fave shows right now) and asked for their opinion.
Here's what we think comprises the allure of K-dramas that will get other newbies addicted too:
Hypothesis 1: The stories are told well.
Like other TV shows, the pilot episode isn't enough to gauge how good a program is. You have to give it a chance by watching two or more episodes. That's how I felt about Crash Landing on You (but not about Itaewon Class) and my dad thinks so, too. "At first, the show feels boring, but the stories are told in a way that leaves you hanging, so you're always left wanting to know what happens next. Aside from the unpredictability, he also says that the storytelling isn't rushed—relevant details are introduced when you least expect them.
ADVERTISEMENT - CONTINUE READING BELOW
Lastly, the storylines themselves are very unique. Where have you heard of a woman accidentally landing on the other side of the DMZ (CLOY)? Or of a prince who secretly writes romance novels under a pen name (Rookie Historian)?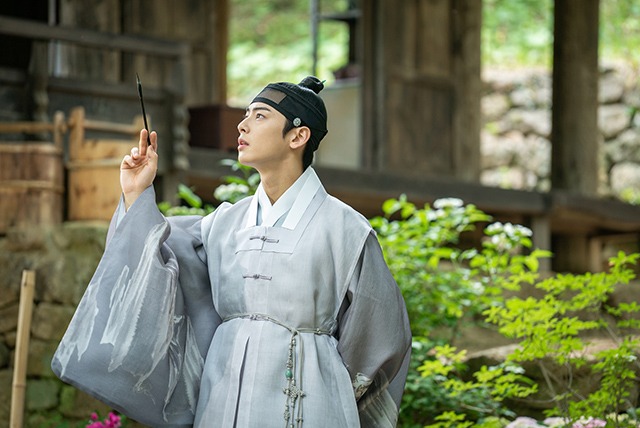 ADVERTISEMENT - CONTINUE READING BELOW
"Did you know that Cha Eun-woo was in the Philippines last year?" my mom told me one evening.

Hypothesis 2: The production is aces.
As for my mom, who prefers watching historical romance series like Love in the Moonlight and Queen for Seven Days, she thinks that the production really stands out. "Everything about the production, from the costumes to the set design, was well-made and very realistic." Historical romance K-dramas won't be as riveting if the world-building was scrimped on. But so far, everything my mom has watched was all aces in her book.
ADVERTISEMENT - CONTINUE READING BELOW
Hypothesis 3: The actors are amazing.
Despite the language barrier, the actors in the shows we have watched so far are very, very talented. Even though we have to rely on subtitles to understand the dialogue, you can still feel their emotions pulsating through the screen. And, even in the simplest of scenes, their gestures and facial expressions are enough to move you. For example, Hyun Bin in Crash Landing on You barely has long lines to deliver, but his presence alone is arresting.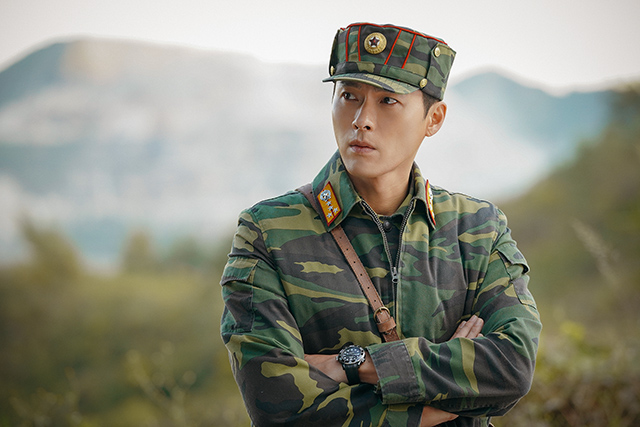 ADVERTISEMENT - CONTINUE READING BELOW
Hypothesis 4: The subtitles help you stay immersed.
Another interesting point that my dad brought up is how the subtitles help us understand and stay immersed in the story. "Subtitles help you absorb the dialogue more. This makes the storytelling more effective because you're not only watching the actors but reading the script as you go along," he says. Unlike other shows that don't require you to read subtitles, there's a tendency to miss out on some parts of the dialogue especially when the actors' accents are very nuanced.
Hypothesis 5: Learning about their culture is part of the fun.
It's always exciting to learn about unfamiliar things, and for us newbies who have never set foot in Korea, watching shows is like traveling. We get to see how they dress, what they eat (yum!), and which values are most important to them. One even gets to learn about their history, if one is interested in historical romance series like my mom (although you always have to fact-check, of course).
ADVERTISEMENT - CONTINUE READING BELOW
Hypothesis 6: The stories have a Filipino touch.
Based on what I've watched so far (CLOY and Itaewon Class), I've noticed that these shows oftentimes have elements that are very Filipino, albeit they are elements that you can find in local TV shows or teleseryes. These include slapstick humor, romantic scenes spliced with comedy, and how family ties are highlighted. My dad also proffers that, based on the shows he has watched, the victimization of the lead role also appeals to Filipino viewers, an element often found in teleseryes. "Filipino viewers like it when the victim overcomes hardships and triumphs in the end."
So, if you haven't given K-dramas a chance, perhaps my family's story will convince you to finally do so.
Related Stories from Preview.ph
Hey, Preview readers! Follow us on Facebook, Instagram, YouTube, Tiktok, and Twitter to stay up to speed on all things trendy and creative. We'll curate the most stylish feed for you!