You've seen it everywhere on Instagram: A dark room, neon lights, and sweaty bodies, riding on bikes with an engaging instructor. It's basically a dance party but on stationary bikes! Despite not being able to physically go to studios, we are still able to party and exercise from the comfort and safety of our homes. Interested? Here's everything you need to know about the hottest exercise craze right now: Indoor cycling!
TOP STORY: Meet Rabiya Mateo's Go-To Ilonggo Designer For Her Stunning Pageant Outfits
What is indoor cycling?
Also known as spinning and rhythmic cycling, indoor cycling is a low-impact full body workout that focuses on endurance, strength, interval, and high intensity training. It's basically biking plus choreography and free weights! A usual spinning class is around 45 minutes but there are advanced classes that range from 60 to 90 minutes, depending on the studio. These studios even have themed classes, basic classes, and endurance classes. What do they have in common? They're all full body workouts, have upbeat music, an energetic instructor, and will make you sweat and get you fit!
ADVERTISEMENT - CONTINUE READING BELOW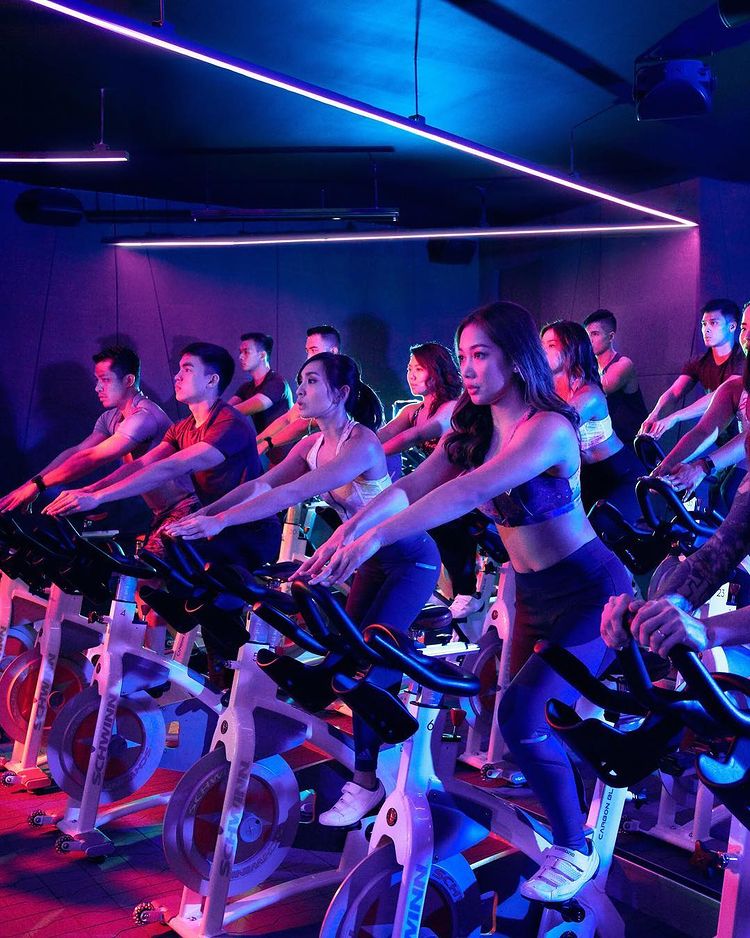 What equipment do I need?
Of course, you'll need a stationary bike, some weights if you prefer, and either cycling or running shoes depending on your bike!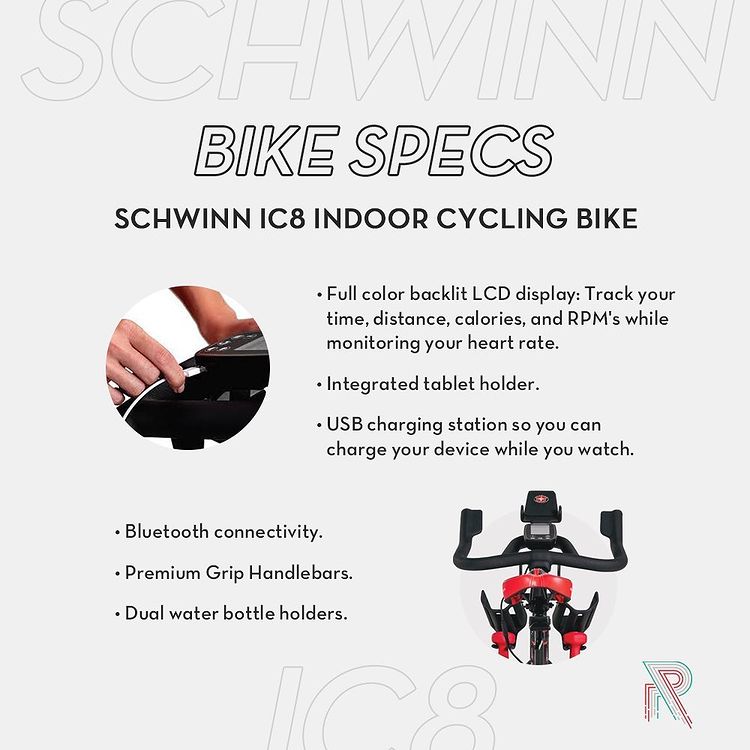 CONTINUE READING BELOW
Recommended Videos
What's a stationary bike?
A stationary bike is more convenient compared to a regular bike, rain or shine you can always hop on your stationary bike! Both bikes have similar structures, however a stationary bike has a flywheel and a resistance knob. The flywheel and resistance knob are the exercise aspect of a stationary bike. It allows the riders to adjust the resistance which can be equivalent or even more intense than an up-hill climb for a regular bike!
Why do I need weights?
You'll be needing weights for the free-weight exercises which focus on the core and arms. Some exercises are rows, hammer curls, and shoulder presses!
Why do I need special shoes?
There are stationary bikes that have SPD cleats, a shoe cage, or both, which would need different types of shoes! For bikes with only SPD cleats, you'll need to purchase cycling shoes because they are specifically catered to clip on to the cleat. For the bike with shoe cages only, you can use running shoes. For the bike with both SPD cleats and shoe cages, you can either use running shoes or buy cycling shoes for a more secure ride!
ADVERTISEMENT - CONTINUE READING BELOW
Am I fit enough to do this?
It's a common misconception that only those who are fit and young can ride, but don't fret. Indoor cycling is for anyone of any age and fitness level! You control your own pace and resistance throughout the ride and your instructor is there to guide and encourage you, too. Don't be discouraged if you see others who are pedalling faster than you or sweating less than you are!
Where can I start?
In a pre-pandemic point of view, you can easily sign up for a class in any studio around Metro Manila and see for yourself! Nowadays, it's tougher to get into the indoor cycling swing since studios don't do in-studio classes. So, you'll be needing your own bike, which is pricey to say the least. There are a variety of brands and models of stationary bikes with varying prices, which will make it easier for you when choosing which to get!
ADVERTISEMENT - CONTINUE READING BELOW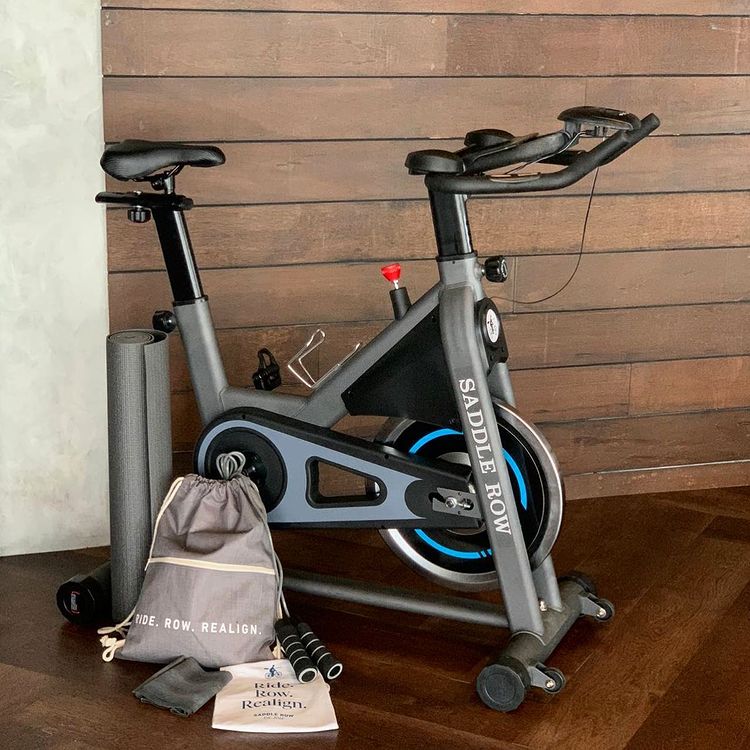 But, there are two alternative and more affordable ways to get your own bike: Buying a second-hand one or renting out one. Second-hand bikes can be found on Facebook Marketplace or Carousell. But if you don't have the space, you can check out some studios that rent out their own bikes when you sign up for a membership.
ADVERTISEMENT - CONTINUE READING BELOW
Where can I enroll for classes?
There are a lot of indoor cycling studios online that offer live classes or in-demand video classes you can take at your own leisure. The best way to know which one for you is to evaluate the class type, observe how ride instructors handle the class, and surveying the schedule and budget. Here are five popular indoor cycling studios that you can try out.
Electric Studio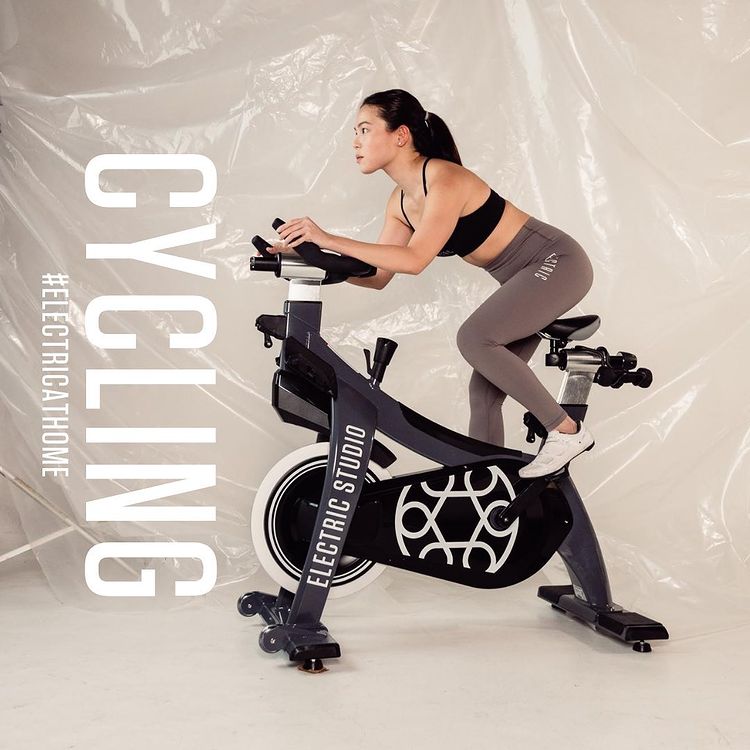 ADVERTISEMENT - CONTINUE READING BELOW
Ride Revolution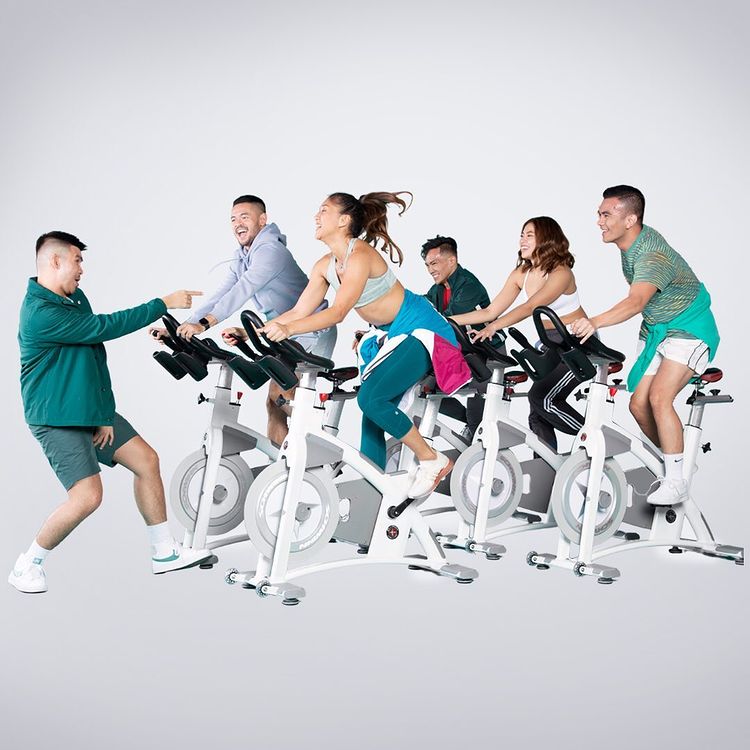 Perigon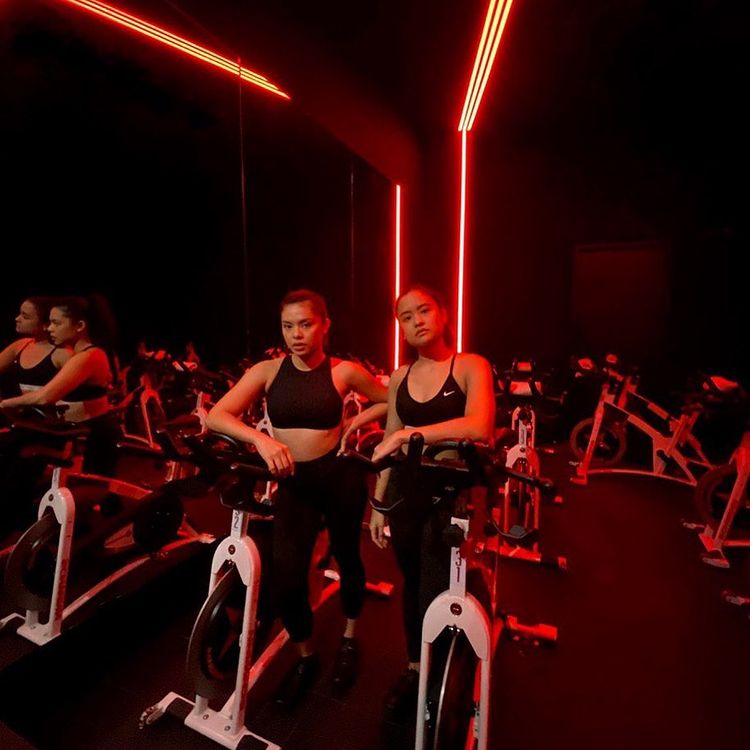 ADVERTISEMENT - CONTINUE READING BELOW
Cycle House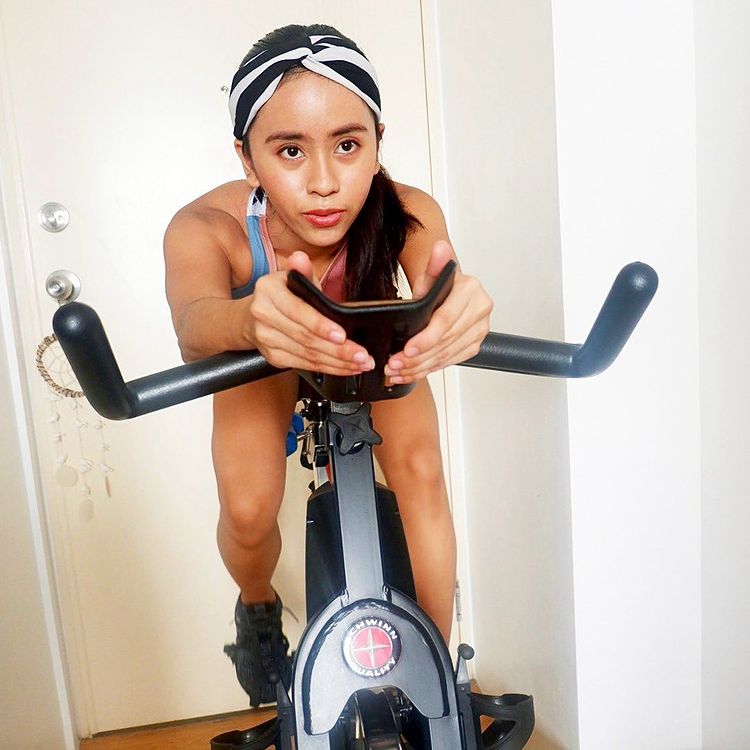 Saddle Row
PHOTO BY

instagram/saddlerowph

ADVERTISEMENT - CONTINUE READING BELOW

Tips for first-timers 1. Show up early to get to know your bike, proper form, and the moves! Yes, it counts even if you're just at home! Ditch your phone and stay in the zone before and throughout the ride. Bonus if you can stretch before the ride, too!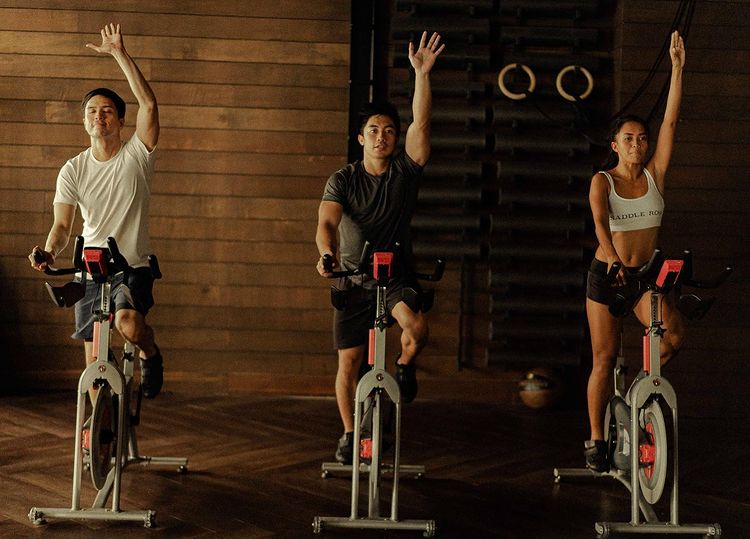 ADVERTISEMENT - CONTINUE READING BELOW
2. Properly fuel your body before you ride! Eat at least three hours before your class.
3. Always cool down and stretch after to prevent your muscles from getting sore.
4. Little progress is still progress. Don't pressure and overwork yourself because everyone around you is more experienced, they were all first-timers once!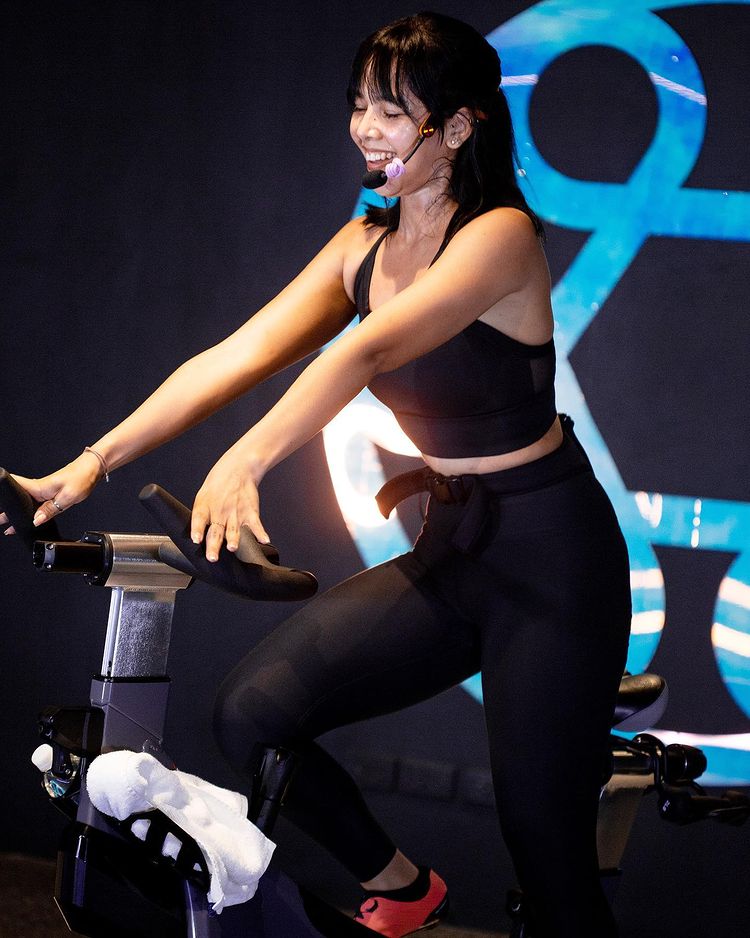 ADVERTISEMENT - CONTINUE READING BELOW
5. Set a routine! Keep an exercise schedule to build your endurance and gradually improve your performance.
Related Stories from Preview.ph
Hey, Preview readers! Follow us on Facebook, Instagram, YouTube, Tiktok, and Twitter to stay up to speed on all things trendy and creative. We'll curate the most stylish feed for you!