The sequel to the successful Netflix Original, To All the Boys I've Loved Before, tells the story of Lara Jean and Peter Kavinsky as they navigate their firsts together as a real couple. From first dates, holding hands in school, to their first Valentine's Day, things were smooth-sailing until Lara Jean finally hears from John Ambrose McClaren, whom she had hoped did not receive her cringey middle school love letter.
As a die-hard fan of the first film and of the books, I personally had high hopes for To All the Boys: P.S. I Still Love You. After having finished the film teary-eyed and with a light heart, I am happy to proclaim to fellow TATBILB fans that the movie was a good follow-up to the first one. It was just as adorable, cheery, and romantic.
However, as someone who has read the entire series by Jenny Han, I also feel that the movie merely scratched the surface of the complexities that characterized Lara Jean and Peter's relationship. Read my spoiler-free review below to learn more about it: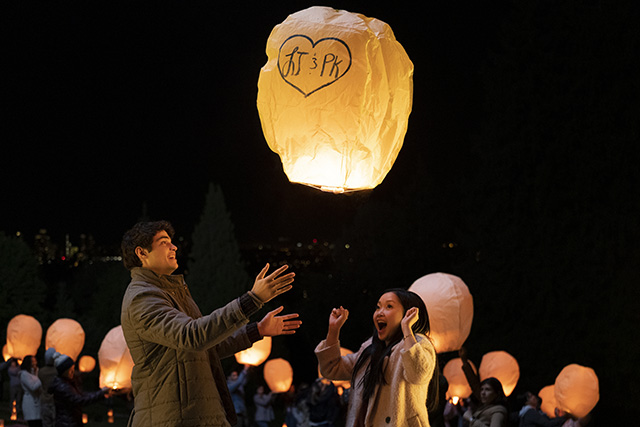 ADVERTISEMENT - CONTINUE READING BELOW
What I Liked About It
1. It allowed the viewer to relish Lara Jean and Peter's firsts as a couple.
Following the first film's crazy "fake couple" story that happily ended with Lara Jean and Peter professing their real emotions to one another, viewers couldn't wait to see how they would play out as a real couple. I mean, they had gone through so much, so they deserve to enjoy themselves and have fun sans the drama. Fortunately, the sequel served a lot of that. You'll be seeing a lot of romantic scenes and ordinary "couple things" to make you really kilig. This happens for a big chunk of the beginning of the film.
2. It was visually appealing.
Thankfully, the movie retained the first film's "aesthetic." The cinematography made the movie experience all the more enjoyable, especially if you're critical about the visual effects. Remember those cute handwritten posters that signal the venue or time of day? Yup, that was carried out in this film, too. Even little details like Lara Jean's baking sessions, the outfit coordination of the school crowd, and the interior design of the Belleview retirement home where Lara Jean volunteers, were all aesthetically pleasing. I also noticed a blue and yellow color grading that was applied in many of the scenes.
Aside from that, I can't talk about visuals without discussing the fashion (which deserves a bullet point of its own but I might get carried away). There are two sartorially notable characters in the film, and the first is obviously Lara Jean. We all know from the first movie that Lara Jean has a kitschy sense of style with a retro touch (which was apparently inpspired by local blogger Tricia Gosingtian!). Well, this film serves up some seriously cute Lara Jean outfits that are even better than the first film. Perhaps my favorite touch was her '60s style headbands that looked amazing with her long black hair. Oh, and there was also her Valentine's Day red boots, which you have to keep your eyes peeled for.
Another fashion icon in the film whom Preview girls will admire is Stormy. For those who haven't read the book, Stormy is the vivacious Belleview resident who becomes Lara Jean's confidant. Her joie de vivre reflects in her good taste in clothes. Watch out for her silk shirts, jewelry, and colorful vintage dresses!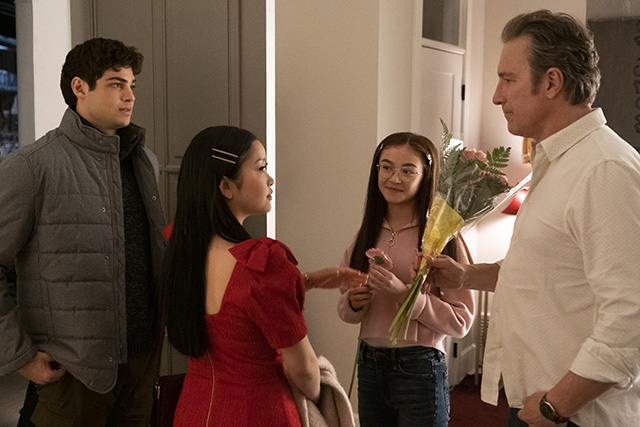 3. Lara Jean had her own awesome moments.
Honestly, I fell in love with Lara Jean's character because of her naiveté and her being a hopeless romantic. She's always trying to reconcile her ideals with reality, as evidenced by her '80s movie references in the first film (ahhh, that hand in the back pocket scene!). But more than that, what makes Lara Jean such a great character is her quest for understanding. She's always trying to understand her emotions and those of the people around her, not because she's an overthinker but because she just wants to be a good friend. In the sequel, you'll get to see more of Lara Jean's self-honesty moments, which touched upon topics that are more complex than in the first film. Her thoughts may seem juvenile for some, but let's remember that Lara Jean has never had a boyfriend, so she's navigating the ins and outs of the relationship on her own. It's a look into what goes on in the head of someone in a relationship for the first time, and I loved how transparent and raw it was.
ADVERTISEMENT - CONTINUE READING BELOW
On a lighter note, if you like Lara Jean because, well, she's simply adorable, you'll be glad to know that she'll be serving up some cute solo scenes, like belting out a tune and lip syncing to one. You just have to watch it yourself!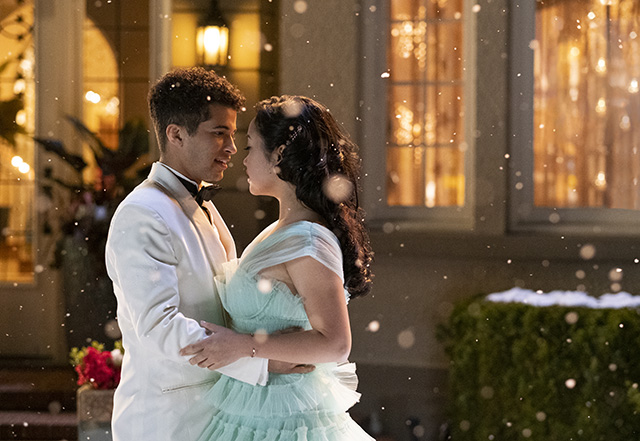 What I Didn't Like About It
1. Lara Jean's relationships with a few characters weren't fleshed out.
My favorite book in the series is the second one. It was the beefiest among the three, so I was expecting to see that come to life in this film. Unfortunately, it didn't live up to my expecations in that aspect. First of all, there were so many characters that weren't fleshed out in the film, but I understand that it's difficult to compress their personal stories into one movie. In the book, Lara Jean spent a lot of time in Belleview and developed a close relationship with Stormy who quickly became her confidant because of her wisdom when it comes to romance. Stormy herself has an interesting lifestory, which sadly, didn't have the chance to be properly told in the film. How they developed a close relationship wasn't portrayed in the film as well, and this could have added depth to Stormy's role in Lara Jean's life.
Another character whose relationship with Lara Jean wasn't fleshed out was John Ambrose McClaren. In the book, John Ambrose and Lara Jean spent a lot of time together in Belleview and they encountered a lot of bumps as they prepared for the big Belleview ball. Sadly, some key bonding moments didn't get to shine in the film. Most of the time, it was just John Ambrose mildly expressing his feelings for Lara Jean and her trying to make sense of it all.
The last character which I think deserved a lot more screen time was Gen. Part of this sequel's premise revolves around Lara Jean being insecure of Peter and Gen's past relationship. Things are more complex between Peter and Gen in the book but this wasn't depicted in the film, too.
2. The movie downplayed the conflict.
As mentioned, the movie merely scratched the surface of the conflict between Lara Jean and Peter, and Gen's role in the larger scheme of things. You're already aware that the "twist" in this sequel is John Ambrose McClaren entering the picture and confusing happily-in-love Lara Jean. You're probably expecting it to be a "Team Peter" or "Team John" kind of conflict, and while yes, it appears like that on the surface, there's much more to it that the film didn't get to delve into because John Ambrose's character (and his history with Lara Jean, Peter, and the whole bunch) wasn't fleshed out enough.
ADVERTISEMENT - CONTINUE READING BELOW
3. Peter Kavinsky wasn't much of an active character here with regards to the conflict.
Because most of the conflict in the film revolved around Lara Jean coming to grips with herself and how she sees her future with Peter Kavinsky, it didn't seem like Peter had a hand in the resolution, when in fact, the book depicts Peter as having more depth. He was more of a dynamic character in the book but turned out to be a static one in the film. But then again, perhaps the film wanted to highlight Lara Jean's perspective more than Peter's, which is something I understand and appreciate as well. I mean, for a hopeless romantic like Lara Jean who always strives to have a good sense of self, getting into a relationship can distort that sense of security, making it a personal victory once you begin to learn the ropes of it all.
So Should You Watch It?
Ahhh, we have reached the conclusion of this fangirl review. In summary, if you're looking for kilig moments, this movie has a lot of it. On the other hand, if you're expecting an intense conflict between Peter and Lara Jean, don't get your hopes up. The movie does provide some tension between Lara Jean, Peter, and John Ambrose McClaren, but it failed to reveal this conflict and all its complexities. What will get you hooked isn't the lovey-dovey relationship between Lara Jean and Peter, but Lara Jean's inner journey as she tries her best to make the relationship work. You'll see her mature and think for herself, and that's a good enough reason for you to watch.
Watch the official trailer below or check out it out on Netflix here.
Related Stories from Preview.ph
Hey, Preview readers! Follow us on Facebook, Instagram, YouTube, Tiktok, and Twitter to stay up to speed on all things trendy and creative. We'll curate the most stylish feed for you!