If you're looking for a skincare ingredient that can brighten your skin, boost collagen synthesis, calm down inflammation, and reduce the appearance of pigmentation, look no further than Vitamin C. A Vitamin C-infused serum, for example, will do wonders for your skin as an added step to your routine. In fact, dermatologist Dr. Joshua Zeichner tells Vogue that Vitamin C is the most potent topical antioxidant, and it helps neutralize free radical damage and protect the skin against UV light exposure and other environmental pollutants.
Ingredients You Shouldn't Mix with Vitamin C
As beneficial Vitamin C is for the skin, the struggle in using it lies in the fact that it shouldn't be combined with several skincare ingredients. One way around it is to opt to use it alone in the morning, and then use the other ingredients before bed—that way, both can work to their full potential without clashing. Below, we list the four ingredients that won't go well when mixed with Vitamin C and why:
1. AHAs
Alpha-hydroxy acids like Glycolic Acid and Lactic Acid can alter the pH formula of Vitamin C. This can also degrade the antioxidant properties of Vitamin C and might cause skin irritation.
2. BHAs
Salicylic acid, a form of beta-hydroxy acid, can also alter the pH formula of Vitamin C like AHAs. Thus, this is not recommendable to be mixed with Vitamin C as well.
3. Retinol (Vitamin A derivative)
Retinol and Vitamin C are both effective in combatting the signs of premature aging. However, using them together can be very irritating to the skin as this could exacerbate skin sensitivity and worsen signs of aging.
ADVERTISEMENT - CONTINUE READING BELOW
4. Benzoyl Peroxide
It is not recommended to use Benzoyl and Vitamin C together because they can offset each other's effects and benzoyl peroxide can oxidize Vitamin C.
How to Apply Your Vitamin C Serum
To fully maximize the benefits of Vitamin C, it has to be applied on the skin after proper cleansing and exfoliating for maximum penetration. In addition, it can be incorporated in your morning skincare routine by applying a few drops on a freshly-cleansed and toned face before sealing it with moisturizer and sunscreen to protect skin from harmful free radicals.
How to Store Your Vitamin C Serum
Vitamin C is an unstable ingredient which easily breaks down and oxidizes when exposed to harsh environments. Thus, Vitamin C-infused skincare products should be away from the presence of harsh air and light and just kept in room or cool temperature. Usually, oxidized Vitamin C serums show a difference in color. A fresh one is usually opaque or white, when oxidized, it becomes yellowish. You can also keep it in a beauty fridge to prolong its shelf life!
Best Vitamin C Serums
1. Drunk Elephant C-Firma Day Serum
This potent Vitamin C day serum has 15% L-Ascorbic Acid to brighten skin, 0.5% Ferulic Acid to reduce fine lines, and 1% Vitamin E to protect skin from the damaging effects of free radicals. It also has Pumpkin Ferment Extract and Pomegranate Enzyme that help dissolve dead skin cells and replenish with hydrating ingredients that will give you a luminous glow!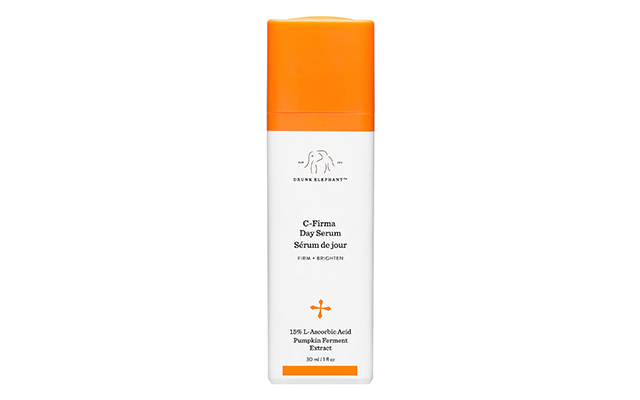 DRUNK ELEPHANT C-Firma Day Serum, P4715, Sephora.ph
2. Dear Klairs Freshly Juiced Vitamin C Serum
This cult favourite serum is known to be very gentle on the skin. It has a concentration of 5% Vitamin C that energizes and rejuvenates the complexion. Its clear formula can help fade dark spots, prevent future pigmentation, and transform your overall skin tone and complexion.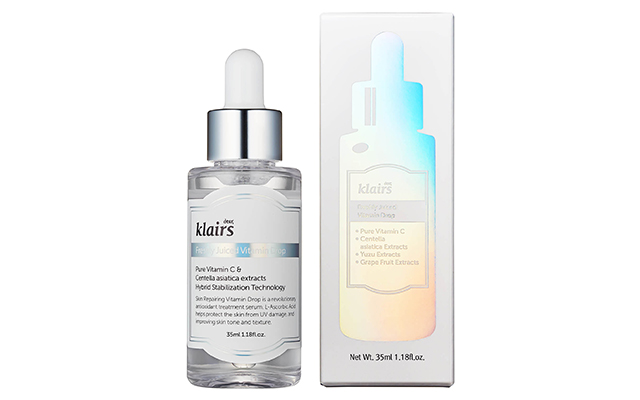 DEAR KLAIRS Freshly Juiced Vitamin C Serum, P1200, Beauty Bar
3. Clinique Fresh Pressed Daily Booster with Pure Vitamin C 10%
With pure Vitamin C that has a concentration of 10%, this booster will surely revitalize and pack your skin with freshness. Just two to three drops of this potent formula before your moisturizer can give you an instant citrus boost! Did we mention that this is paraben-, phthalate- and fragrance-free too?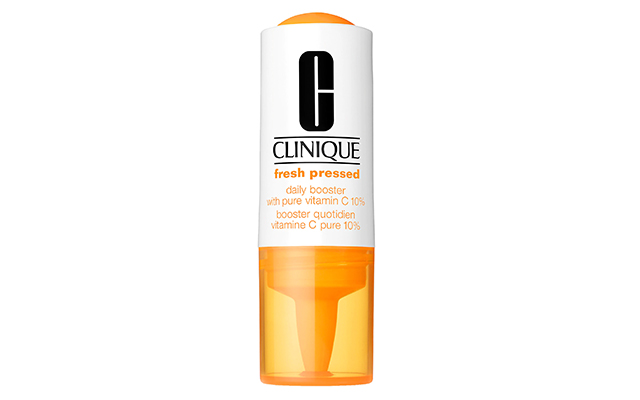 ADVERTISEMENT - CONTINUE READING BELOW
CLINIQUE Fresh Pressed Daily Booster with Pure Vitamin C 10%, P4600, Rustan's
4. Peter Thomas Roth Potent C Power Face Serum
If you have dry, mature skin and want something that can even out your skin tone, this is a good Vitamin C serum option for you. This is packed with 20% Tetrahexyldecyl Ascorboate, a more stable form of Vitamin C, that is said to be 50x more potent compared to traditional Vitamin C. 3% of Vitamin E and 2% of Ferulic Acid will also help in addressing aging and skin tone concerns. To reveal your plump and radiant skin, apply this serum before sealing it with your favourite sunscreen!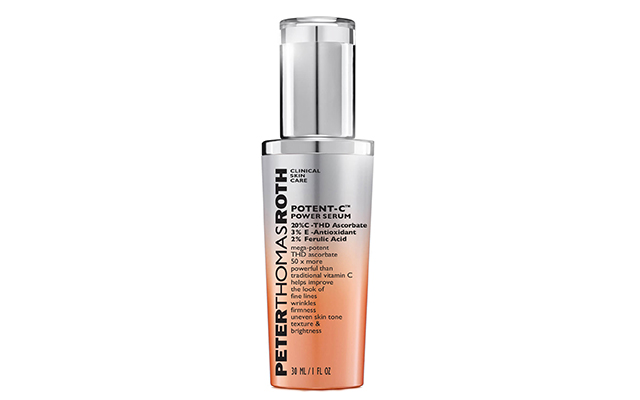 PETER THOMAS ROTH Potent C Power Face Serum, P5200, Freyja
5. Sunday Riley C.E.O. Rapid Flash Brightening Serum
This serum is infused with 15% of the gold standard form of Vitamin C, Tetrahexyldecyl Ascorboate, that rapidly brightens and gives immediate radiance, while fighting discolorations. This also has Phytosterols Complex from soybeans that reduces redness and Saccharide Isomerate Extract that lessens the appearance of pores. Basically, it can give you that coveted glowing complexion!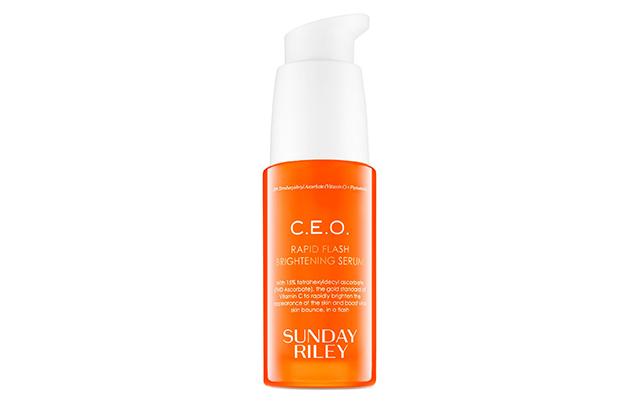 SUNDAY RILEY C.E.O Rapid Flash Brightening Serum, P4590, Sephora.ph
6. By Wishtrend Pure Vitamin C 21.5 Advanced Serum
This serum has 21.5% of pure Vitamin C, thus the name Pure Vitamin C 21.5 Advanced Serum. But more than that, this also has 70% Vitamin Tree Water that boosts skin's vitality and Panthenol and Allantoin which will allow the use of this high concentrated serum for an extended period without irritation. With this serum, you can finally say goodbye to dull skin!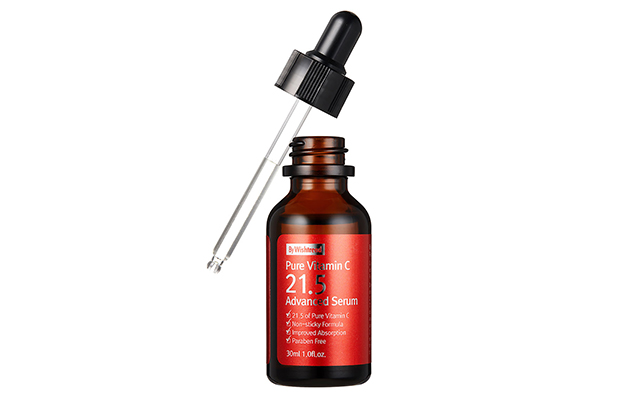 ADVERTISEMENT - CONTINUE READING BELOW
BY WISHTREND Pure Vitamin C 21.5 Advanced Serum, P1560, Kbeauty Café
7. Murad Rapid Age Spot Correcting Serum Clinical Strength
If you are looking for a serum that is both brightening and anti-aging, this can be your option. This has NHP-3 technology—which is a blend of Niacinamide, Hexyresorcinol, and Plankton Extract—that is proven to target signs of aging such as fine lines and wrinkles. And besides the key ingredient, Vitamin C, this has Oligopeptides that instantly brighten blemished skin of all skin types.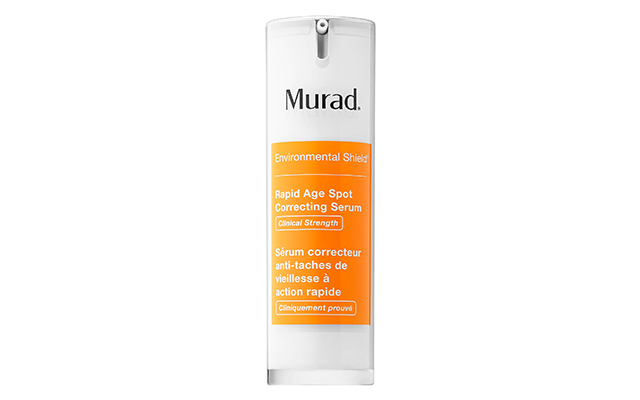 MURAD Rapid Age Spot Correcting Serum Clinical Strength, P4250, Rustan's
8. Wildleaf Vitamin C Serum
This serum is enriched with our star ingredient plus Niacinamide, meaning it's amazing for both brightening skin and fading blemish marks. It also has Vitamin E and Aloe Vera that both hydrate and soothe skin when there is redness. This serum provides overall repair to damaged skin caused by acne and sun exposure.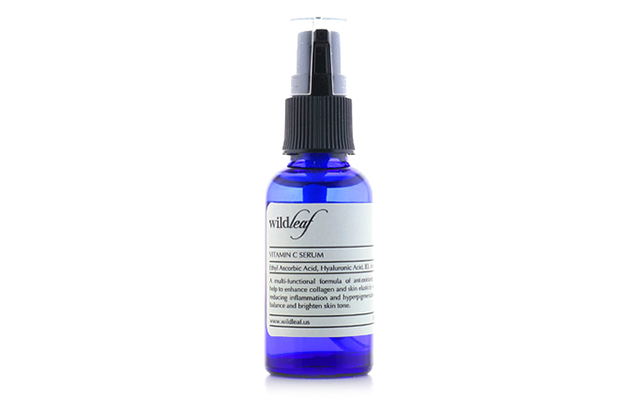 WILDLEAF Vitamin C Serum, P1190, Beautymnl
9. Mario Badescu Vitamin C Serum
Mario Badescu Vitamin C Serum is a powerful antioxidant that's lightweight and gentle on the skin. It's formulated with Sodium Hyaluronate and Collagen that'll moisturize dry areas, smoothen texture, and bring out your younger-looking skin!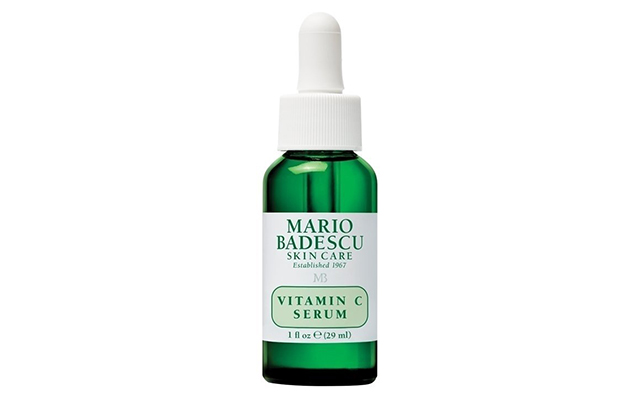 ADVERTISEMENT - CONTINUE READING BELOW
MARIO BADESCU Vitamin C Serum, P3150, Rustan's
10. Clarins White Plus Pure Translucency Tri-Intensive Brightening Serum
This triple-threat serum, which was formulated for Asian skin, claims to activate three dimensions of a perfect complexion—contrast, clarity, and color. Aside from Vitamin C, it also contains Acerola Extract that also lightens the appearance of uneven pigmentation and blemishes from acne scars. Clarins' Anti-Pollution Complex also protects your skin from environmental pollutants.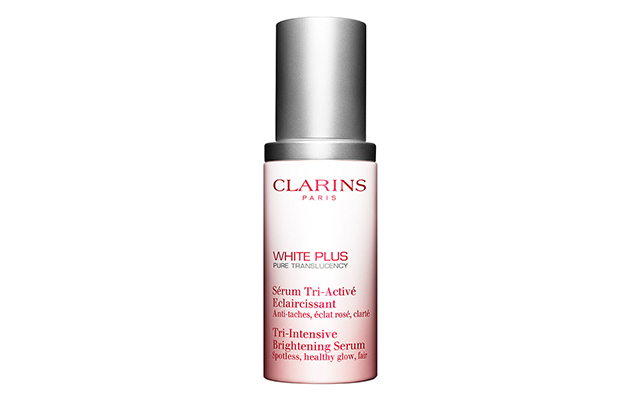 CLARINS White Plus Pure Translucency Tri-Intensive Brightening Serum, P5550, Rustan's
Related Stories from Preview.ph
Hey, Preview readers! Follow us on Facebook, Instagram, YouTube, Tiktok, and Twitter to stay up to speed on all things trendy and creative. We'll curate the most stylish feed for you!