If you struggle with acne, exfoliating regularly is no longer an optional thing (check out your beginner's guide here). You should get those dead skin cells off your face at least once a week, because if not, those breakouts will never leave you in peace. Consulting with your dermatologist can help you find the best remedy for those pesky zits, but there are also well-studied skincare ingredients out there that can help you get those breakouts at bay for the meantime. An almost failproof option is salicylic acid, a.k.a. the skin-clearing BHA that you'll find in almost every over-the-counter acne product out there. It's likely included in your favorite anti-acne treatment from your derm, too, because it's just that amazing for keeping our pores fresh and clean.
Find out more about salicylic acid below:
What Is Salicylic Acid?
Saliyclic acid is a skincare ingredient derived from the bark of a willow tree. It's a type of beta-hydroxy acid, which is an oil-soluble type of chemical exfoliant that's able to dive deep into our pores and get rid of acne-causing impurities like excess sebum, dirt, and dead skin cells.
ADVERTISEMENT - CONTINUE READING BELOW
What Are the Skin Benefits of Salicylic Acid?
1. It helps unclog your pores.
Because salicylic acid is oil-soluble, it's powerful enough to not only exfoliate dead skin but also to remove other oil-based impurities that clog your pores and make them look larger. It's quite thorough, too, having the ability to reach into the deeper layers of the skin and do its magic compared to alpha-hydroxy acids (AHA) like glycolic acid that can only work on the top layers.
2. It removes dead skin and prevents breakouts.
Salicylic acid is considered by the pros as keratolytic medication or a treatment that promotes skin exfoliation. According to Dr. Ellen Marmur, it does this by adding moisture in the skin and dissolving the substance that causes skin cells to stick together. This makes it easier for us to shed unwanted debris, avoiding breakouts and helping reveal a fresher layer of skin that's smoother and clearer.
3. It treats existing breakouts.
Next to the benefits above, the antibacterial properties of salicylic acid makes it great for targeting concerns like whiteheads and blackheads. Its oil-removing and pore-cleansing perks only make the job easier! That said, it might not be as effective against cystic acne, but it could prevent them from getting worse.
4. It fights inflammation.
As it helps unclog your pores, this chemical exfoliant also helps tone down inflammation on the skin while you're breaking out. It's perfect for calming and treating those particularly angry red pimples, or if you feel a breakout threatening to pop out and need to reduce the swelling.
Skincare Products with Salicylic Acid
1. The Inkey List Salicylic Acid Cleanser
If you're just starting out with salicylic acid, your cleanser is a great place to start. This product from The Inkey List has 2% of the star ingredient for gentle exfoliation, 0.5% allantoin to soothe and calm, and a zinc compound to help with oil control. Leave it on your skin for at least 60 seconds to give it time to work!
ADVERTISEMENT - CONTINUE READING BELOW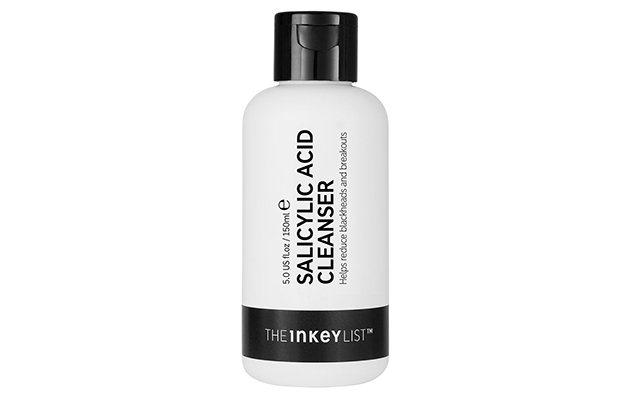 Salicylic Acid Cleanser, P750, THE INKEY LIST, Beauty Bar
2. Dermalogica Breakout Clearing Foaming Wash
This foaming cleanser has 0.5% salicylic acid, which is a gentler introduction to the ingredient that's perfect for teens or those with sensitive skin types. It's also formulated with calming botanicals like tea tree, lavender, and camellia extract to fight redness and have your skin feeling more refreshed.
ADVERTISEMENT - CONTINUE READING BELOW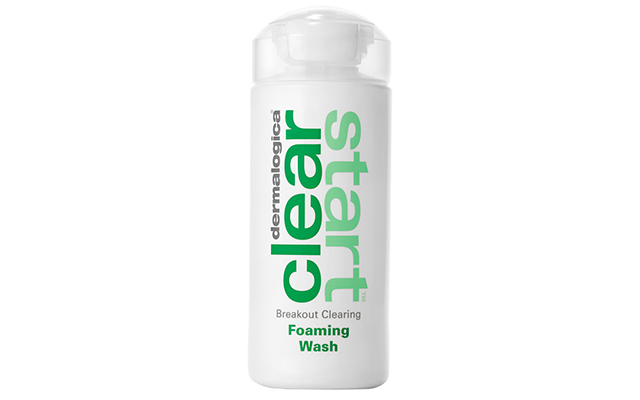 Breakout Clearing Foaming Wash, P1271, DERMALOGICA, Sephora.ph
3. Benton Aloe BHA Skin Toner
This K-beauty toner makes it easy to incorporate gentle exfoliation into your daily routine. It contains aloe and snail mucin, two ingredients that'll help soothe and moisturize while the salicylic acid gets into your pores and help you fight breakouts.
ADVERTISEMENT - CONTINUE READING BELOW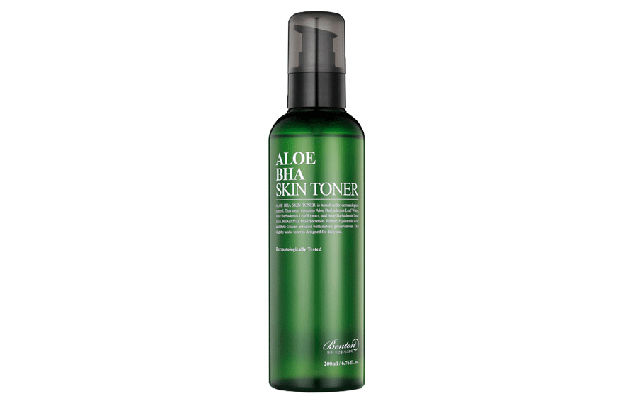 Aloe BHA Skin Toner, P700, BENTON, kbeautycafe.com.ph
4. Celeteque Acne Facial Moisturizer
Whether you're trying to prevent acne or dealing with stubborn spots, this salicylic acid-infused moisturizer will help hydrate your skin and softly unclog pores as you get on with your day. The lightweight and oil-free gel formula sinks right in, and if you have sensitive skin, you'll love how this product is also hypoallergic, fragrance-free, and non-comedogenic.
ADVERTISEMENT - CONTINUE READING BELOW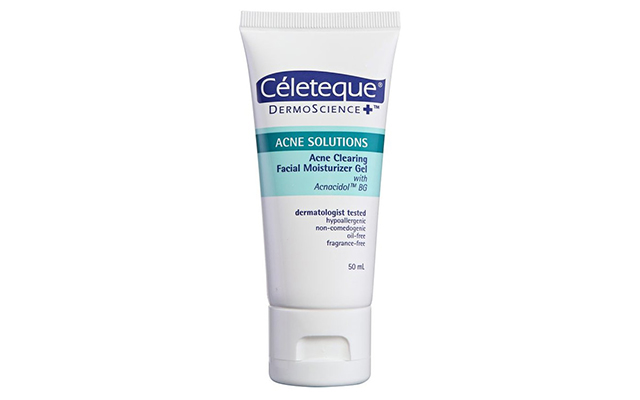 Acne Facial Moisturizer, P335, CELETEQUE, Watsons
5. Origins Super Spot Remover Blemish Treament Gel
For skin emergencies, this tiny bottle with 1.5% salicylic acid is your best friend. You can leave it on overnight as a treatment to zap your zit and wake up to clearer skin in the morning. That said, because it's a clear gel, feel free to dot it on your spot in the day time as well—no one will suspect a thing!
ADVERTISEMENT - CONTINUE READING BELOW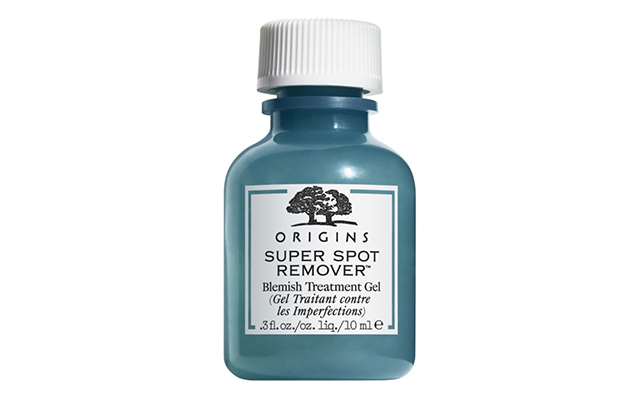 Super Spot Remover Blemish Treatment Gel, P1100, ORIGINS, Lazada
Related Stories from Preview.ph
Hey, Preview readers! Follow us on Facebook, Instagram, YouTube, Tiktok, and Twitter to stay up to speed on all things trendy and creative. We'll curate the most stylish feed for you!