Deciding to get a tattoo can be one of the most exciting and nerve-wracking decisions to make. It's exciting because you get to express yourself through a permanent form of art on your body, yet nerve-wracking because you have to choose carefully on the right design and placement that will be inked on your skin forever.
If you're looking for a more discreet location for your tattoo, you might want to consider getting one on your hip. Normally covered up when clothed, a tatt here can still be easily hidden or shown off when wearing a swimsuit or low-rise jeans! A hip tattoo also has an alluring vibe to its because it's such an intimate placement.
But before your tattoo session, here are a few things to keep in mind: Since this area is directly on top of the hip bone that's covered by minimal fat and muscle, expect a bit more pain than usual. Another challenge is during the healing time. Because hip tattoos are hidden by clothing, the ink will be prone to rubbing, causing friction that'll make it fade faster. This is why it's essential to wear loose clothing during the first few weeks of getting your tattoo.
Ready to get inked? Below, we'ved listed 10 minimalist hip tattoo designs that you won't regret getting:
1. Sun, Moon, and Stars
Instead of getting either a sun, moon, or star, why not get all three? These celestial bodies carry a lot of meaning on their own, from the sun which can symbolize light and renewal, the moon that can stand for growth and manifestation, and the stars which could mean ambition and success. Together, this medley can be a unique way of showing multi-faceted aspects of your personality.
READ ALSO: 10 Pretty Thigh Tattoo Designs You Can Get As Your First Ink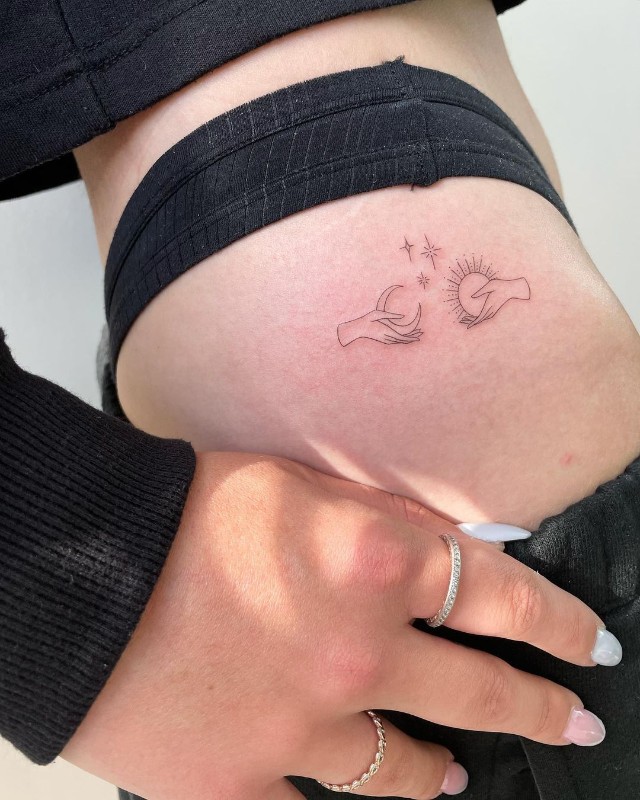 ADVERTISEMENT - CONTINUE READING BELOW
2. Mountain
While a mountain can be just the right tattoo to get if you love nature and travel, it can also represent is strength and the ability to overcome any mountain that comes your way. Try the delicate-looking design below for something minimal yet meaningful!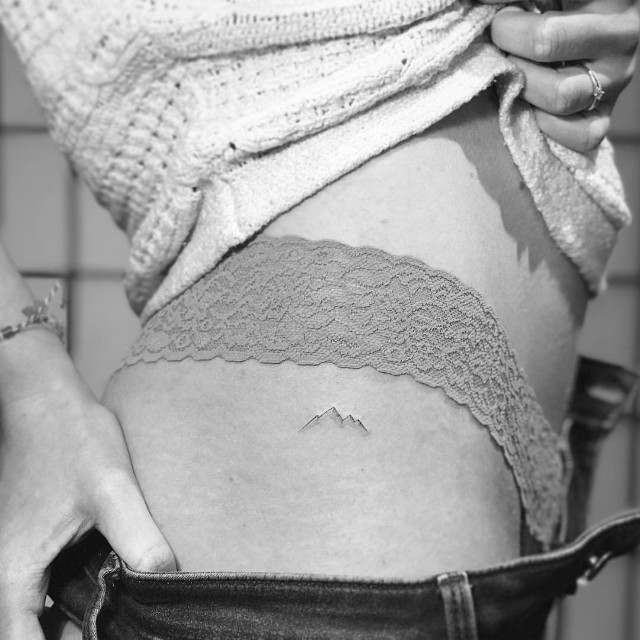 3. Baybayin Word
There's something so powerful about getting a word in Baybayin for a tattoo. It's such an empowering yet subtle way to show off your nationalism! You can choose any word in Baybayin for your ink to make it personal, but for some inspo, we love this one that reads as "padayon" which means "to continue."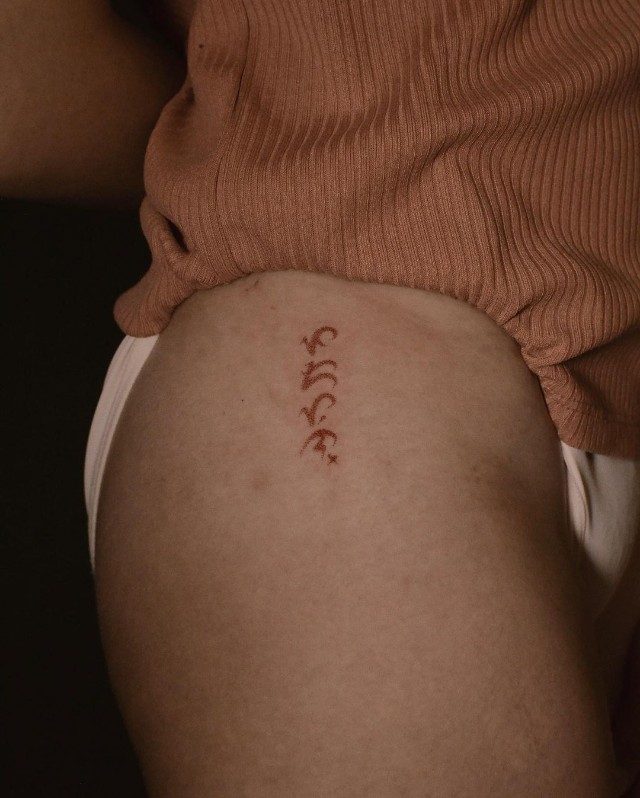 4. Butterfly line tattoo
To switch things up from the usual detailed butterfly, a delicate line art like this side butterfly ink is another cute design to consider. Not to mention, the metamorphosis that these winged creatures go through make them a great option for symbolizing change and transformation.
ADVERTISEMENT - CONTINUE READING BELOW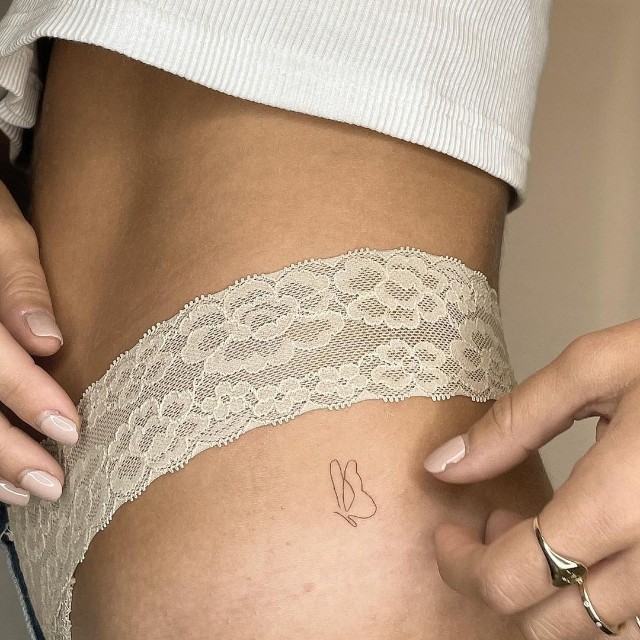 5. Fine lines
Fine line tattoos are perfect if you're looking for something more understated. Both delicate yet eye-catching, these tattoos are usually comprised of a single line, and fit into any monochrome and minimalist aesthetic you're going for. The best part? You can convert any design into this style!
ADVERTISEMENT - CONTINUE READING BELOW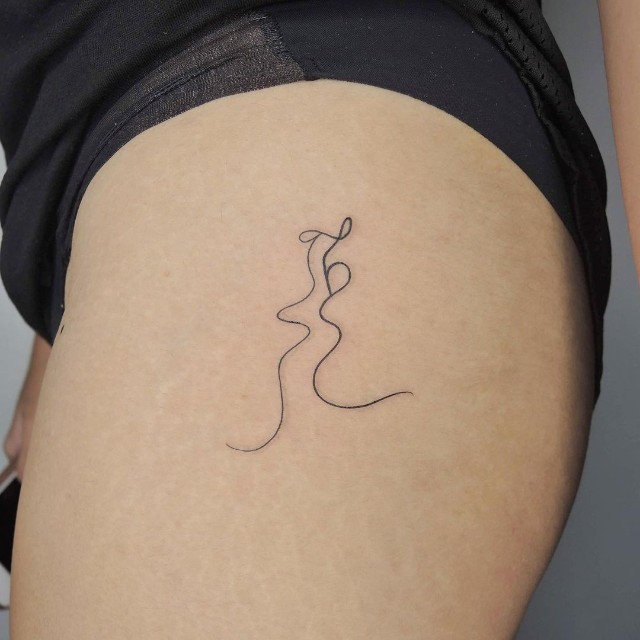 6. Short quote
Whether it be a reminder, a line from a favorite film or book, or a song lyric, a personal quote is highly individual and an intimate area like the hip is the perfect spot to get something so meaningful inked. It can even be in a different language—as long as you're able to express yourself and the story you want to tell!
ADVERTISEMENT - CONTINUE READING BELOW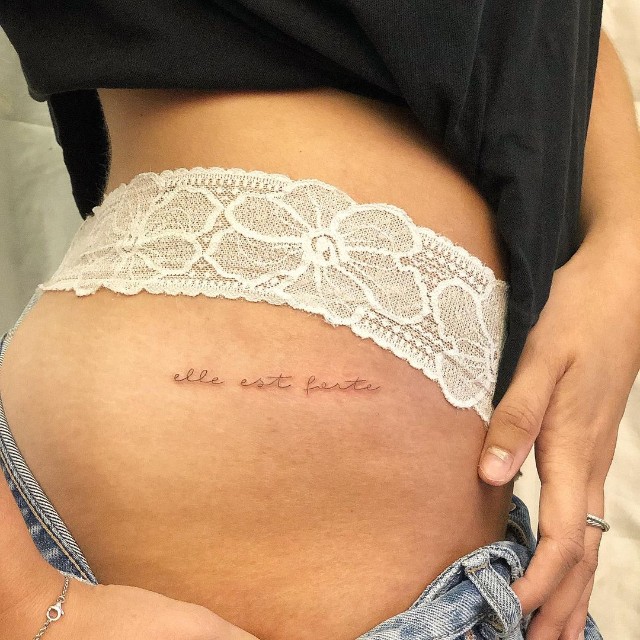 7. Rose in bloom
Flowers are a popular choice for women looking to get an intricate and feminine tattoo, and a rose in bloom is such a unique take on the design. Known to have a myriad of interpretations, a rose can mean love, hope, and new beginnings. A rose in bloom can then be interpreted to mean that we are constantly in a state of change, and that we are becoming who we are meant to be.
ADVERTISEMENT - CONTINUE READING BELOW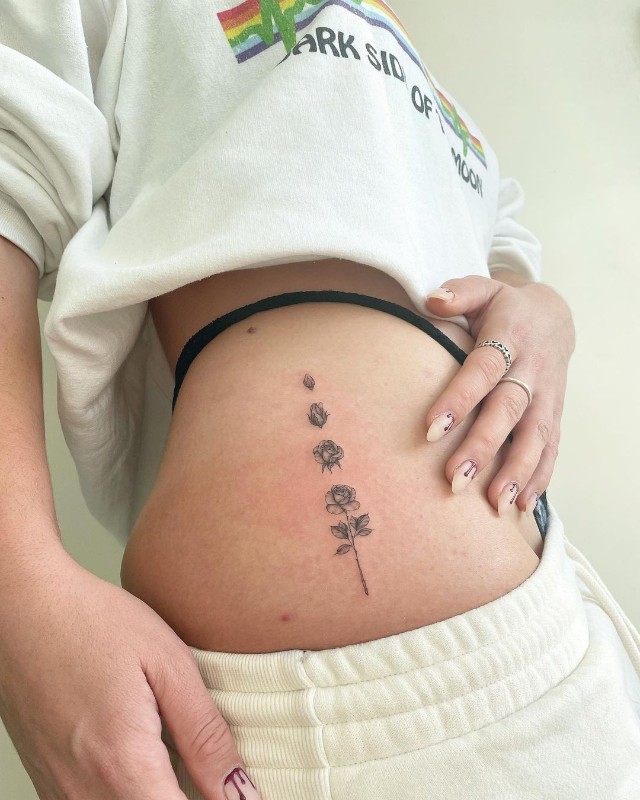 8. Date
A tattoo of a date is an ideal way to remember a special day forever. It could be your graduation, the day you got your first job, or your wedding day! For a different take, you can try to have it done in Roman numerals!
ADVERTISEMENT - CONTINUE READING BELOW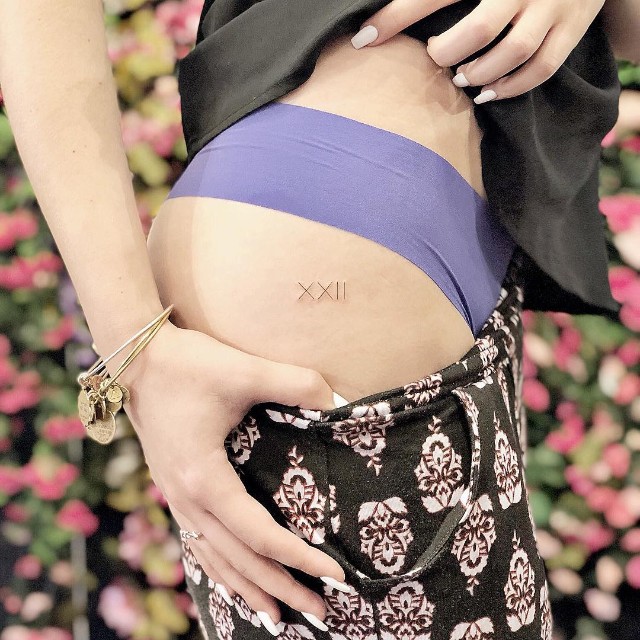 9. Sun wave
Something as beautiful as a sunrise or sunset by the beach can be reminisced through a tattoo. You can opt for a sun and wave tattoo for something more minimal, and it can also represent the balance in nature. To be specific, the sun in the heavens represents light while the water on earth represents the ebb and flow of life.
ADVERTISEMENT - CONTINUE READING BELOW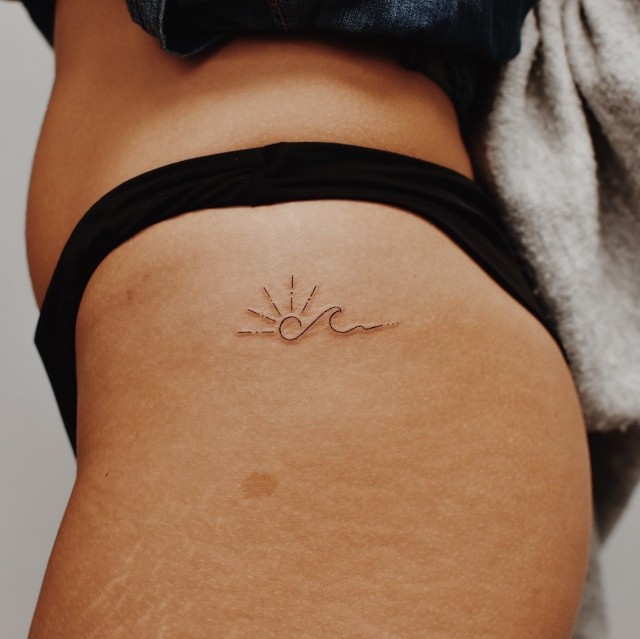 10. Snowflake
For winter lovers out there, a snowflake tattoo can be a dainty choice for your first tattoo! Aside from being a symbol of the cold season, a snowflake can also express individuality as no two snowflakes are alike, just as you are your own person.
ADVERTISEMENT - CONTINUE READING BELOW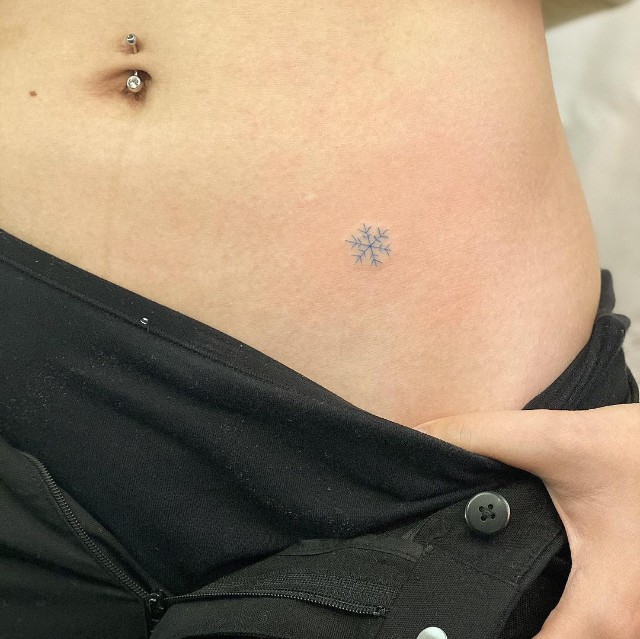 Related Stories from Preview.ph
Hey, Preview readers! Follow us on Facebook, Instagram, YouTube, Tiktok, and Twitter to stay up to speed on all things trendy and creative. We'll curate the most stylish feed for you!