Picking the right tattoo design is never easy. Since it will stay with you forever, you might want to choose one that resonates with you. It can be a dainty, thinly-lined tatt to remind you to look after yourself, a tiny piece related your star sign, or even a silhouette of your favorite flower. However, if an image of your favorite dish is what evokes happy memories, why not consider it getting inked?
Food tattoos might sound like a quirky design choice, but for some, it's more than meets the eye. It can be an ode to all the late-night coffee date with your friends, the first dish you shared with your significant other, or a pastry that reminds you of home. It can even be as simple as finding that food item cute! Whatever your reason is, it remains a cool piece of ink to stamp on your skin.
Like other tatts, food tattoos are easily personalized to fit your taste. Plus, they look good on any placement of your choice!
Here's a list of cute food tattoo designs that will make you book your next ink session as soon as possible:
1. Your favorite baked goods
Nothing can ever be as charming and dainty as a minimalistic design of your favorite treat. This, for one, uses a combination of color and shading techniques that exactly mimics the look of freshly baked pastries. It's the perfect ink to get if you want something that is subtle yet eye-catching.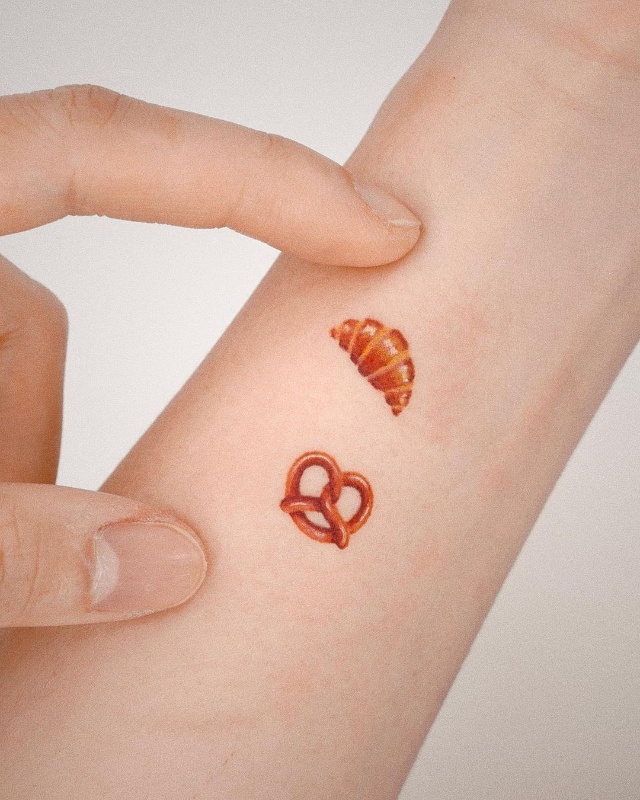 ADVERTISEMENT - CONTINUE READING BELOW
2. A bowl of ramen
A tattoo paying homage to your go-to comfort food is never a bad idea. This example uses clean linework and minimal shading for a look that's detailed but doesn't feel overwhelming. You can also have yours done in color for the full effect!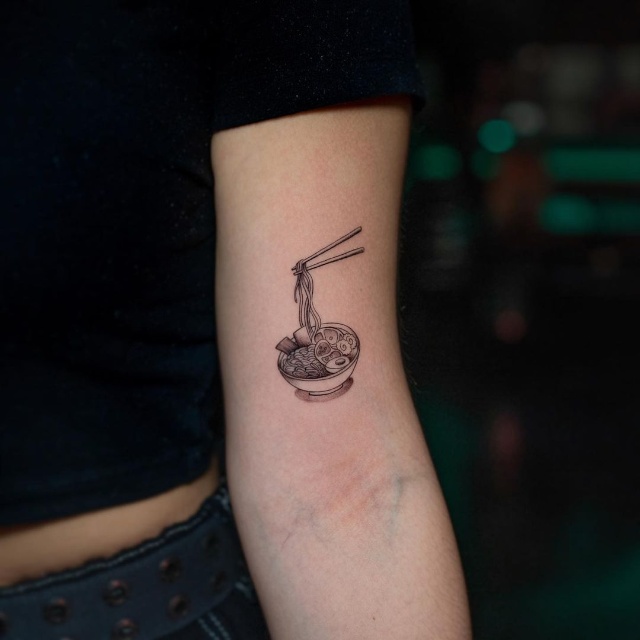 3. Taco
Food tattoos don't have to be so serious. Play up the design by adding a face for a more cartoonish, whimsical look like this happy taco. It will definitely leave the cutest mark and can be a great conversation starter!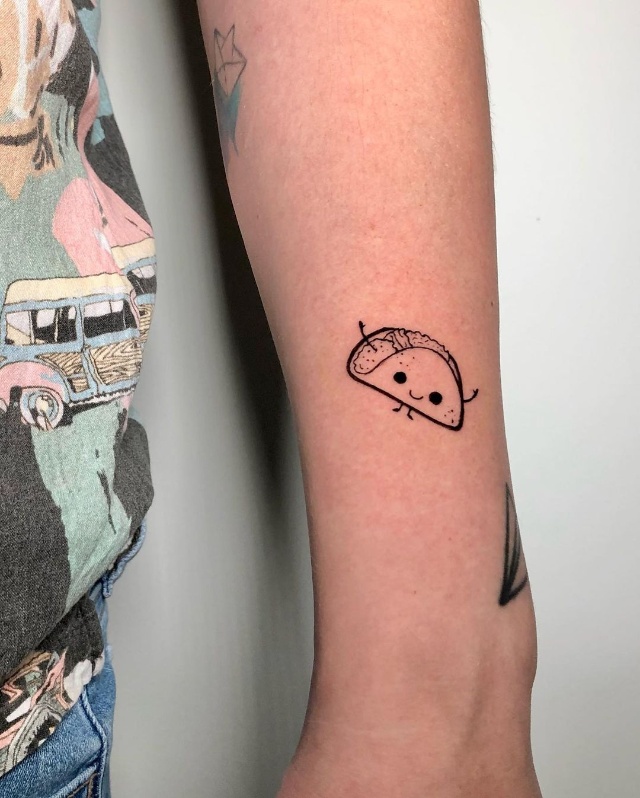 4. Strawberry
A small tattoo of a berry is a dainty, elegant choice. If you want your ink to look as sweet and juicy as the real thing, ask your artist to go for full color. You can also customize it by adding other fruit elements to complement the design.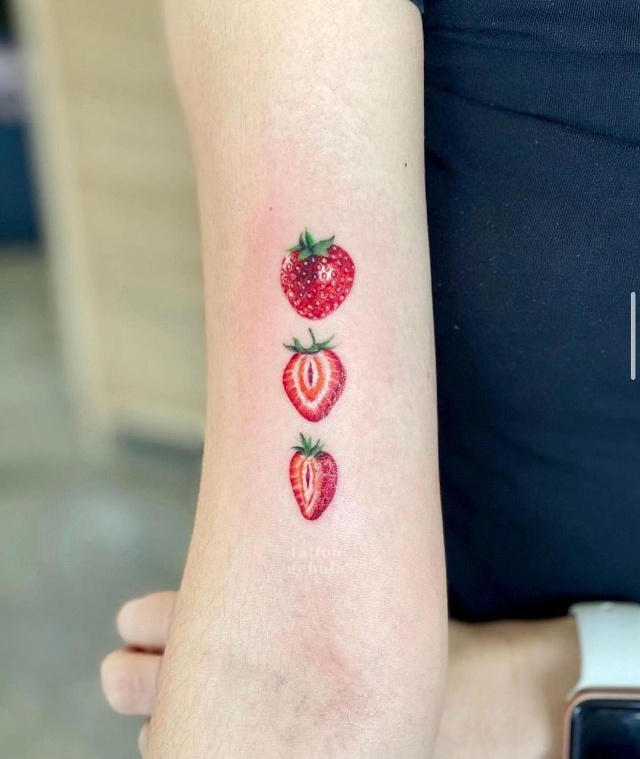 5. Soda bottle
If a bottle of soda reminds you of your best memories with your besties, why not get it tattooed? This specific design comes with 3D-looking details that perfectly capture the look of a classic fizzy drink. Not to mention, it's a great idea for anyone who is looking for a unique idea for matching tattoos!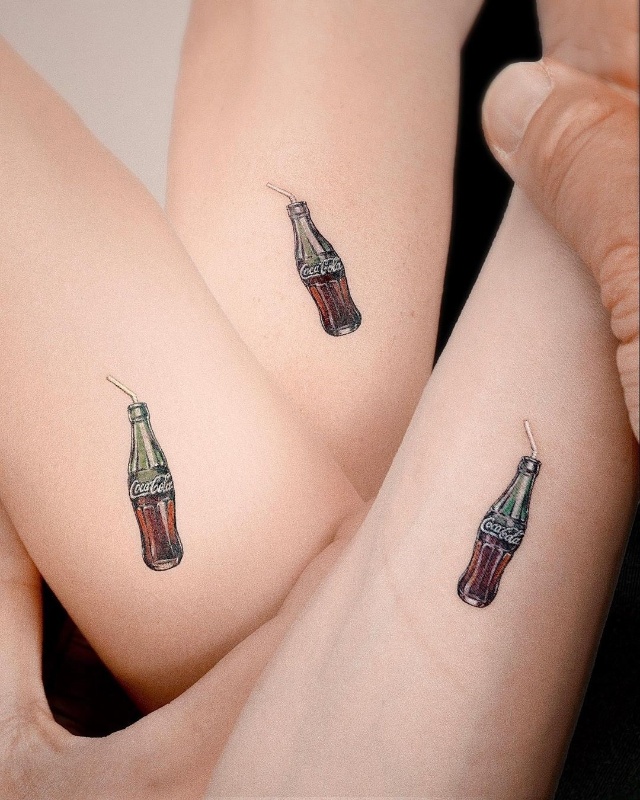 ADVERTISEMENT - CONTINUE READING BELOW
6. Dumpling
You'll be surprised at how an illustrated dumpling can make a great tattoo. You can have this stamped on your forearm or even on your rib, regardless, it will look good and be crave-inducing.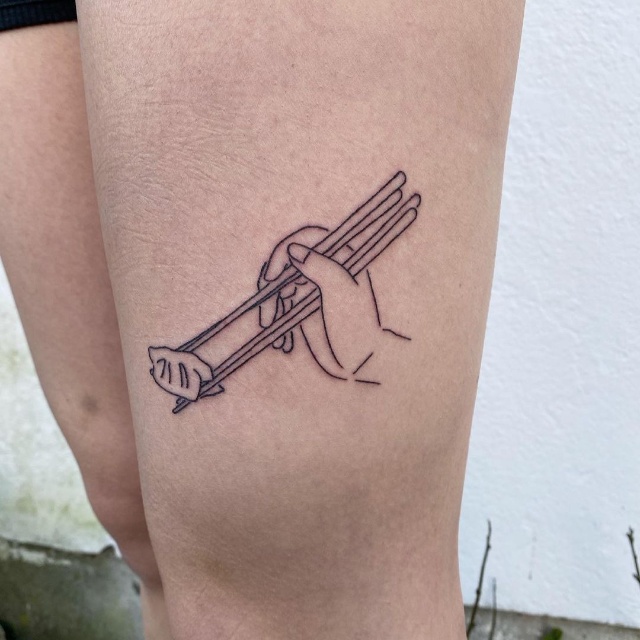 7. Pizza
A fun design you can always get creative with is a pizza tattoo! You can opt for a black or colored type depending on your preference, and even add elements and details to make it true to your taste.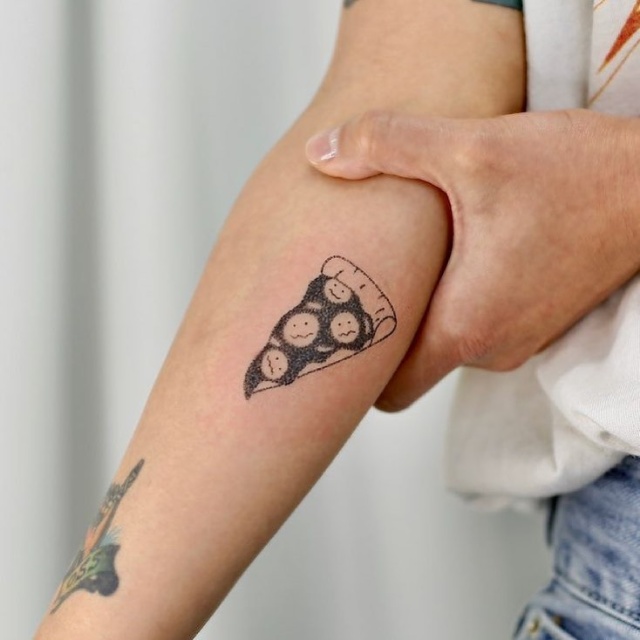 8. Coffee
If coffee is a part of your every day routine, then this design might be perfect for your next ink. This tattoo comes with a minimalistic outline that sets beautifully on the skin. Plus, the heart adds a feminine feel to the overall look.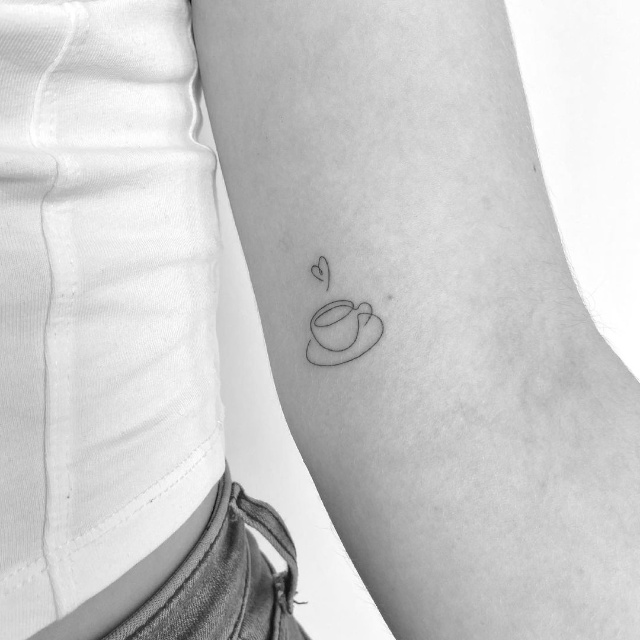 9. Cocktail
Another chic design you can consider is one inspired by your go-to cocktail. This particular ink comes with very detailed shading but if you prefer a subtler feel, you can just ask your artist for plain line art.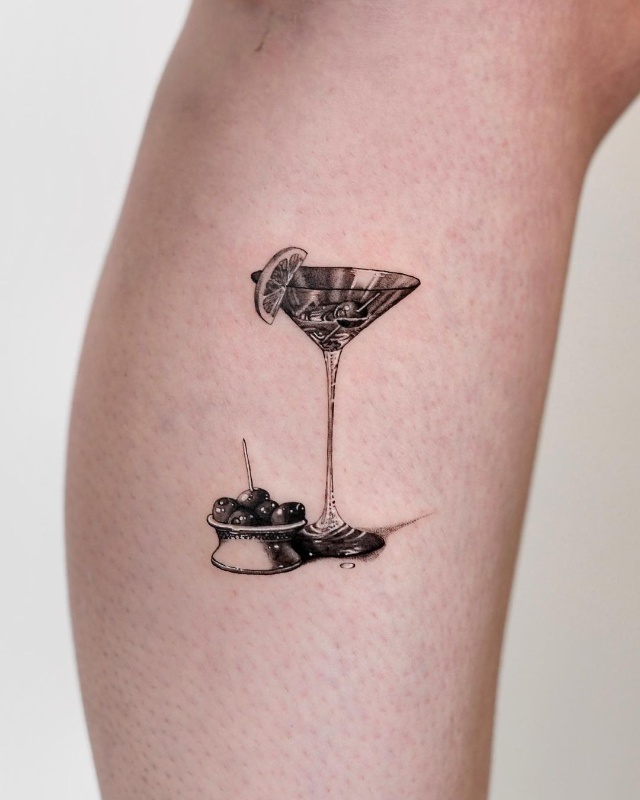 ADVERTISEMENT - CONTINUE READING BELOW
10. French fries
Because who doesn't love fries, right? You can get your favorite kind inked as a reminder, or if you want to get creative, you can get inspo from this three-part design that shows how fries are made. It's an awesome choice if you're looking for something extra playful!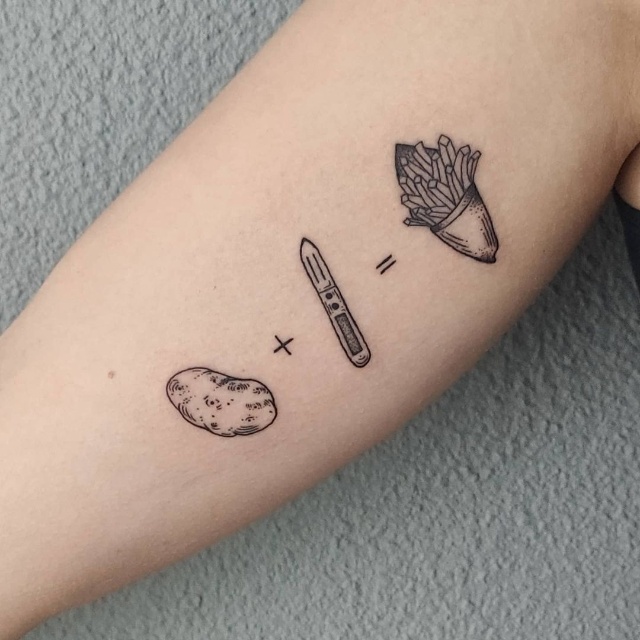 11. Milk Tea
For the milk tea lovers out there, this is a cute and first-timer-friendly design to ink on your skin. If you're feeling creative, you can opt to have it an the exact color of the drink, too!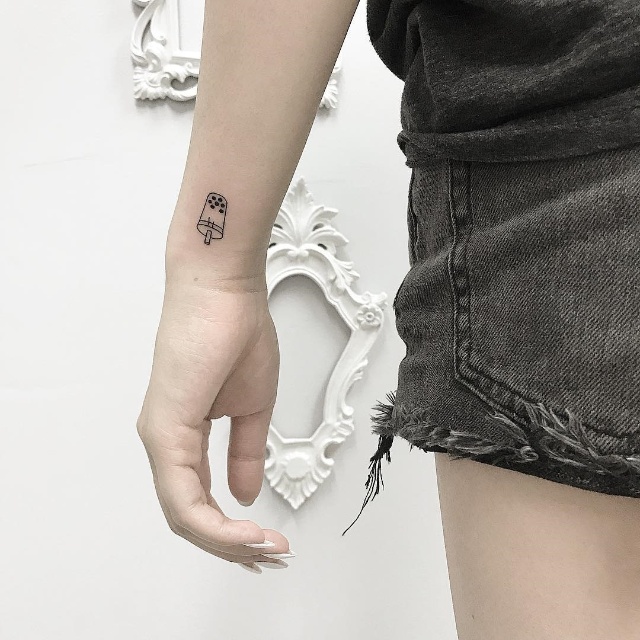 12. Candy
An inked version of your favorite sweet treat makes such a pretty accent. Consider having it done in thin, delicate lines to keep that dainty and minimalist vibe.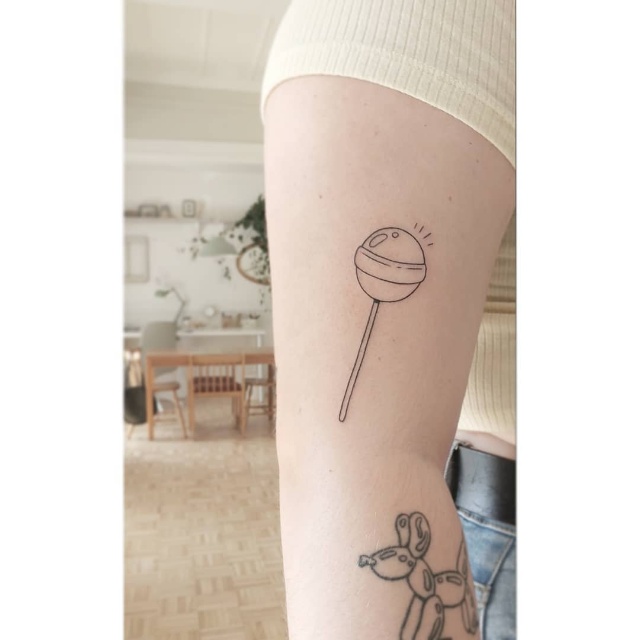 Related Stories from Preview.ph
Hey, Preview readers! Follow us on Facebook, Instagram, YouTube, Tiktok, and Twitter to stay up to speed on all things trendy and creative. We'll curate the most stylish feed for you!