As we get older, wrinkles will eventually find their way to our faces. A temporary solution to smoothen these wisdom lines is through botox, but that doesn't come the cheapest, and neither is it an option that everyone's open to try right away. Luckily, a free alternative to it has been going viral that apparently allows you to age gracefully. Introducing, face yoga.
Face yoga is a growing beauty trend loved by A-list celebrities such as Meghan Markle, Giselle Bundchen, Jennifer Aniston, and Gwyneth Paltrow, just to name a few. With everyone staying home, it's been gaining more popularity online the way fitness videos do. And just like your daily exercise, adding face yoga to your routine can promote an overall healthy, youthful look and feel to your body.
So what is face yoga?
Face yoga is a series of facial exercises that promotes a youthful appearance. It originated in Japan, and it's said that some Japanese people do face yoga exercises to supplement their skincare routine in pursuit of a youthful complexion.
As for how it works, face yoga targets two types of muscles: sleeping muscles and overworked muscles. The exercises wake up the sleeping muscles, which halts sagging and wrinkles from forming. These sleeping muscles are the ones you don't constantly use, like the lower eyelids and cheeks. On the other hand, face yoga also relaxes your overworked muscles, and it targets the deep wrinkles it has created. These are the areas you always move, like the forehead, between the eyebrows, and around the mouth area.
ADVERTISEMENT - CONTINUE READING BELOW
Does face yoga actually work?
Face yoga requires patience and persistence, and none of us want to be disappointed with zero results. Fortunately, in a 2018 study done by the Northern University in Illinois, scientists documented a positive change in test subjects' look just by doing face yoga for 20 weeks.
Consisting of only 16 participants, they underwent 90 minutes of face yoga training for one day, and was followed by 30 minutes of exercises each day for eight weeks. For the rest of the timeline, they practiced it for 30 minutes every other day.
The scientists noticed successful results on all patients as they were comparing before and after photos. The most drastic outcome was from patients who were initially rated 50.8 years on average because they noticed an almost three-year decrease to 48.1!
How do you do face yoga?
Like real yoga, face yoga also specifies poses you can do to take years off your face. To guide you, we listed down face yoga exercises from the Kardashians' face yoga trainer, Koko Hayashi. So, grab a mirror as you recreate the steps to see if you're doing them right. Also, remember that this is all about quality over quantity, so take your time. Let's begin!
Step 1: Warm-up
Just like regular exercise, face yoga requires a warm-up. Start by inhaling, then exhaling by vibrating your lips and cheeks. Your mouth area holds the core muscles in your face, and this warm-up allows your other facial muscles to relax and be ready for the next step.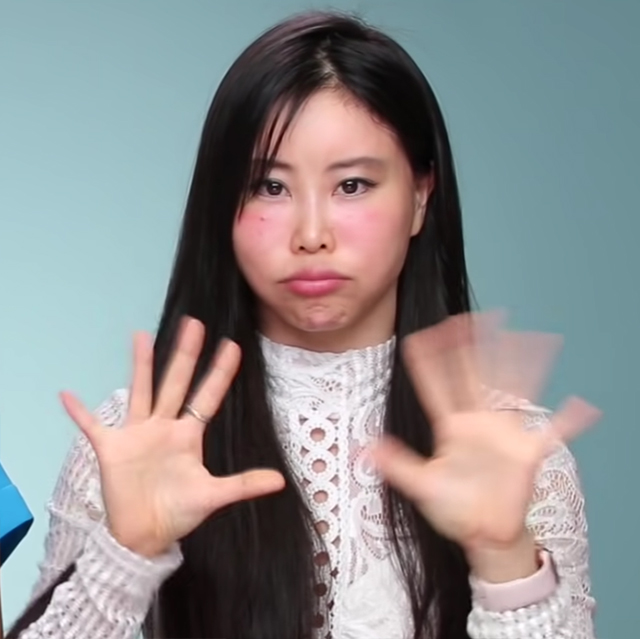 Step 2: Anti-RBF Exercise
To counter having that unintentional serious face, this step can lift your cheeks and reduce sagging. Begin by smiling with your upper teeth showing. Then, extend your tongue and let it draw a semi-circle from the corner of your mouth to the other. Do this for at least eight times for three rounds.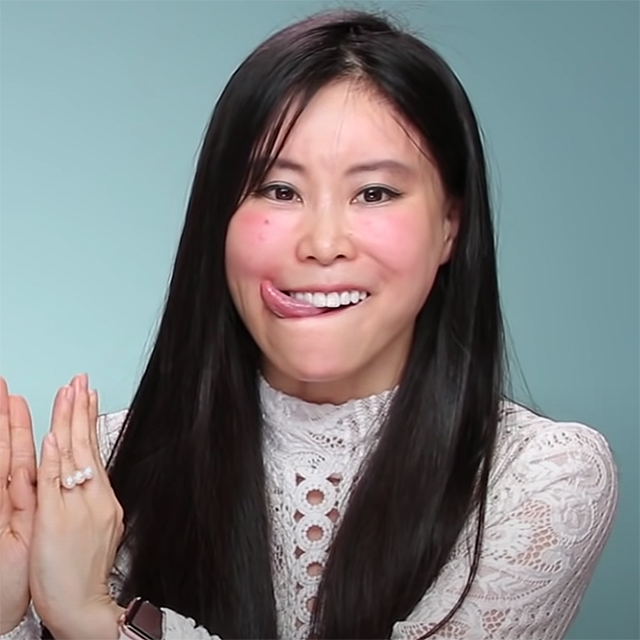 ADVERTISEMENT - CONTINUE READING BELOW
Step 3: Smile/Laugh Lines Exercise
If you wish to lessen the appearance of your smile lines, this exercise will help "iron" out those wrinkles. Let the tip of your tongue massage the inside of the mouth targeting where your laugh lines start—the sides of the nose. Create five circles and repeat it the other way for three rounds.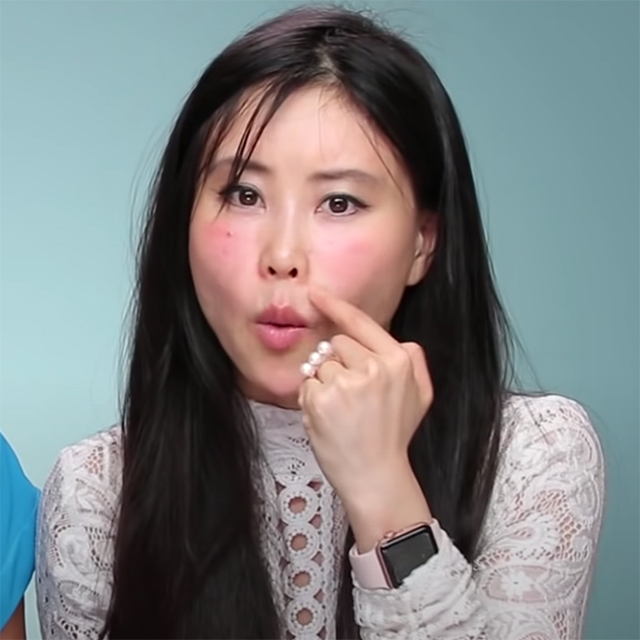 Step 4: Lower Eyelid Lift Up Exercises
Koko explains that eye bags are caused by the fats around our eyes dropping due to aging. To bring back these fats back to its former state, try squinting by only moving your lower eyelids for 50 times a day. Then, open your eyes as big as possible without moving your forehead muscles for the same duration. If you find these exercises quite difficult, you can rest your pinkies on your brows with your hands on your forehead to feel whether you're moving muscles in that area.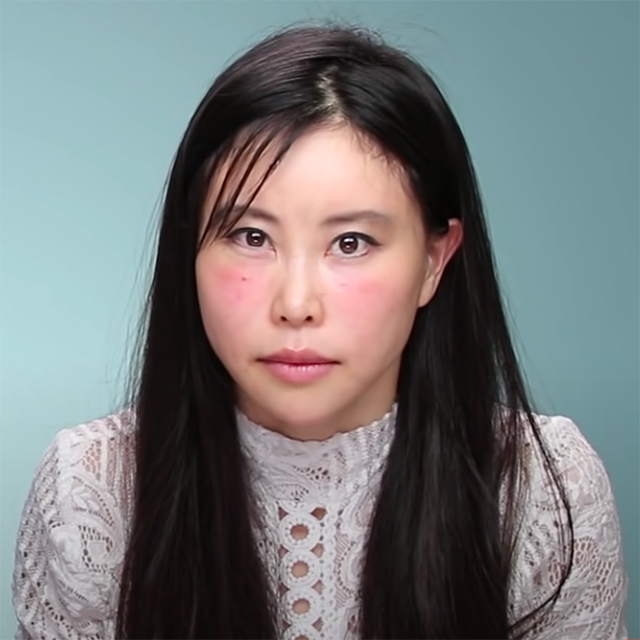 Step 5: Forehead Exercise
Let your hands remain on your forehead and eyebrows because you will combine both exercises above. Widen your eyes as big as possible and slowly squint with your lower eyelids without moving your forehead muscles and repeat this for 50 times. This step can prevent and reduce wrinkles forming on your forehead.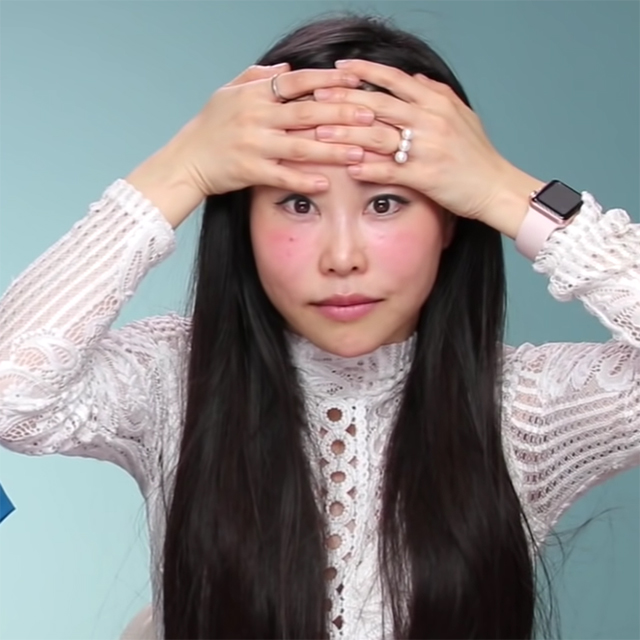 ADVERTISEMENT - CONTINUE READING BELOW
Watch the full video below:
Related Stories from Preview.ph
Hey, Preview readers! Follow us on Facebook, Instagram, YouTube, Tiktok, and Twitter to stay up to speed on all things trendy and creative. We'll curate the most stylish feed for you!