With the many kinds of piercings that there are, it's hard to decide which one to get. Maybe you're eyeing a stunningly-curated ear decked out with chains and gems, or something more minimal like a one-stud pierce.
Whichever your choice is, keep in mind that piercings come quite a bit of responsibility. Ear piercings are also prone to infection, with some kinds needing more TLC than others. Be prepared for some slight or considerable pain as well depending on the location of your piercing!
Ahead, we've rounded up the most popular areas to get pierced if you're still undecided:
1. Lobe
Characterized by its fleshiness, the lobe is one of the first that people pierce since you can barely feel the pain of the needle. It has a quick healing time, too, taking only about one or two months. For a little extra flair, you can also get your upper lobe pierced for a look that never fails to look cute!
ADVERTISEMENT - CONTINUE READING BELOW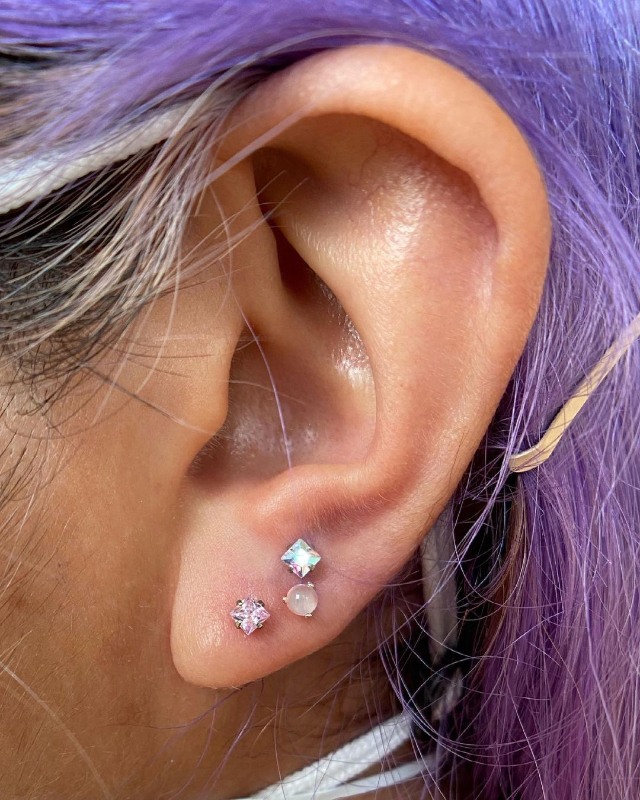 2. Helix
Meaning "twisted" or "curved" in Greek, a Helix piercing is another style you can choose to get. It's located on the upper cartilage of the ear, yet despite that, don't expect too much pain because of the lack of nerve endings in that specific area. Healing time may take a while at around three to six months.
A forward helix, on the other hand, is a different story. Since it's piercing the small outer cartilage rim towards the end of the ear, the pain level here is higher but its healing time is just as long as the usual helix.'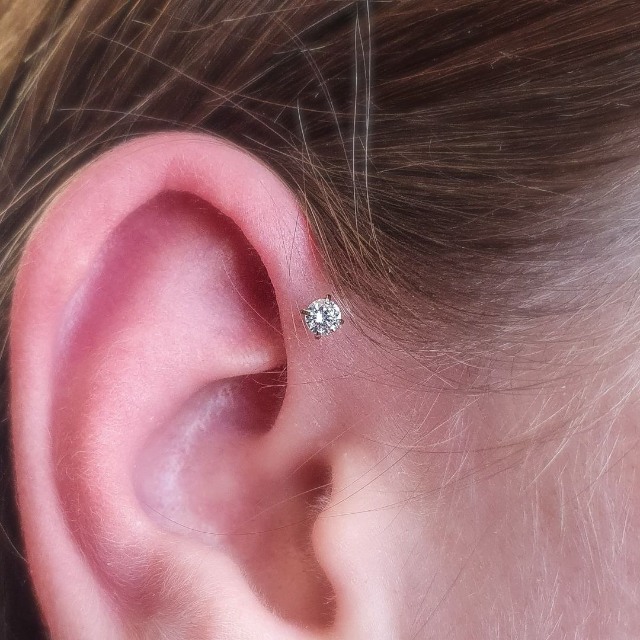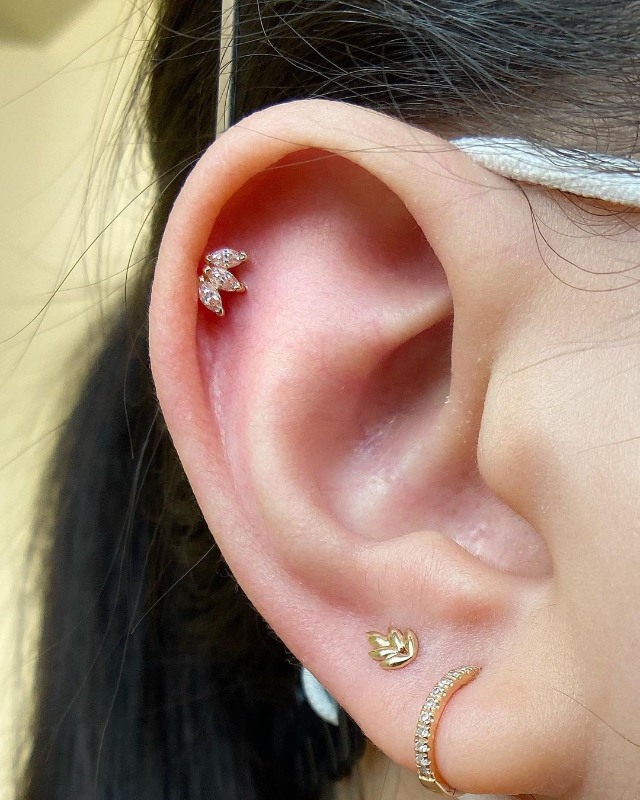 ADVERTISEMENT - CONTINUE READING BELOW
3. Industrial
It may sound intimidating, but industrial ear piercings can actually be quite dainty! Also called a bar or scaffolding, this kind of piercing actually requires two piercings made in the upper ear cartilage. Typically, the earring to use for this would be a straight barbell with two balls at each end. You can expect a bit of pain with this piercing since there are two on the cartilage, and the time for it to heal is around three or more months.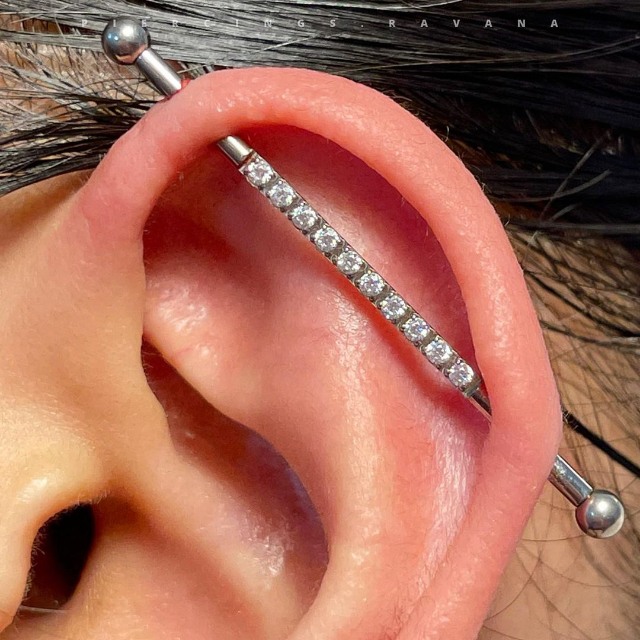 ADVERTISEMENT - CONTINUE READING BELOW
4. Tragus
A tragus piercing is located on the tragus, which sits directly above the ear canal on the flap of cartilage nearest the face. We love it for its minimal and elegant vibe, especially when using a stud earring!
While it's at a denser area compared to other piercings, the pain here isn't hurt too much since there aren't many nerves in the area. Its healing time may vary depending on how well you take care of it but can last up to three months or even a year.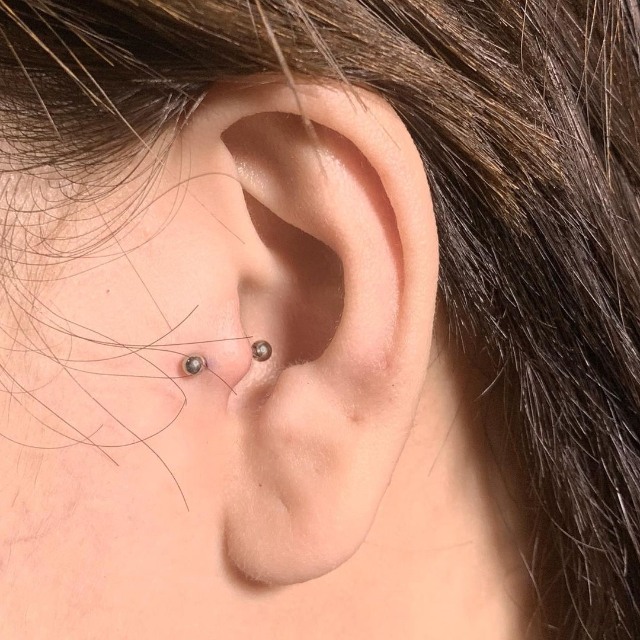 ADVERTISEMENT - CONTINUE READING BELOW
5. Conch
The conch piercing, aptly named so because of its similarity to a conch shell, is a delicate piercing that covers the center part of the ear. Depending on the exact ear shape, you can either have the inner or outer variety, with the inner allowing only studs and the outer making room for a hoop. This piercing will definitely hurt, but not any more than the usual cartilage piercing. For it to fully heal, conch piercings require about six months to a year with proper care.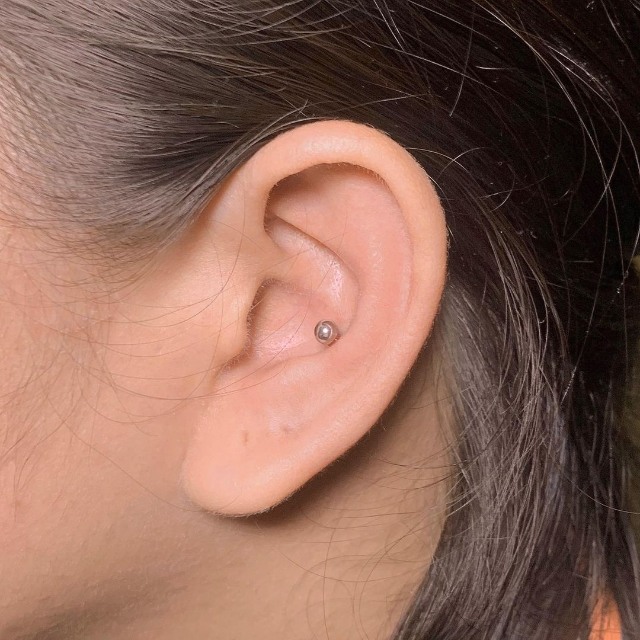 ADVERTISEMENT - CONTINUE READING BELOW
6. Daith
Believed to help with the symptoms of migraines since it activates a pressure point, a Daith piercing is done at the innermost fold of the cartilage right above the tragus. The word "daith" is derived from the Hebrew word for the Tree of Knowledge, and was named so by its founder Erik Dakota! Pain-wise, this doesn't hurt too bad and can be compared the pain of getting a helix piercing while its healing time may take three to nine months.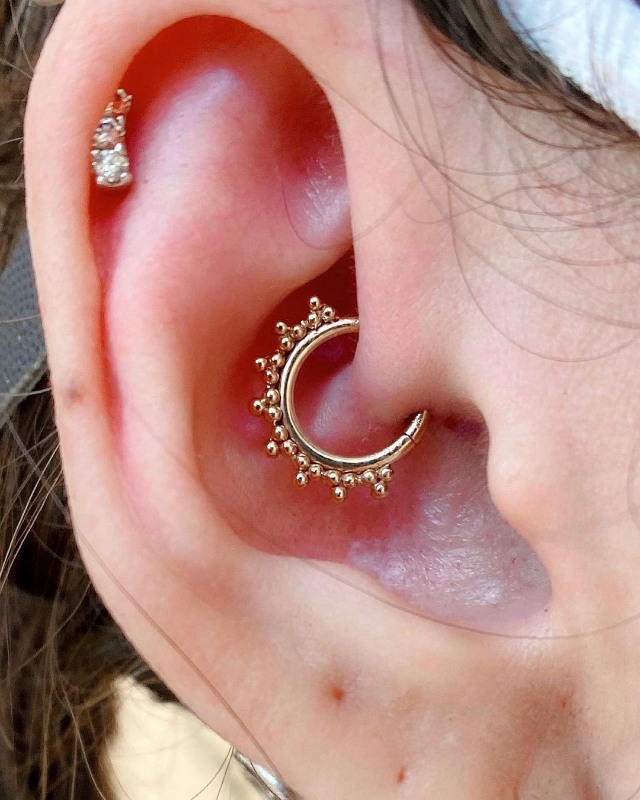 ADVERTISEMENT - CONTINUE READING BELOW
7. Rook
A rook piercing makes for an interesting placement which is situated on the thick upper inside part of the ear. This piercing was also founded by Erik Dakota and is said that the name "rook" is a shortened version of his name. While pain is subjective, rook piercings are said to be of average pain and definitely not something you should be scared of getting. Since it's located on cartilage, expect it to heal in six months time or longer.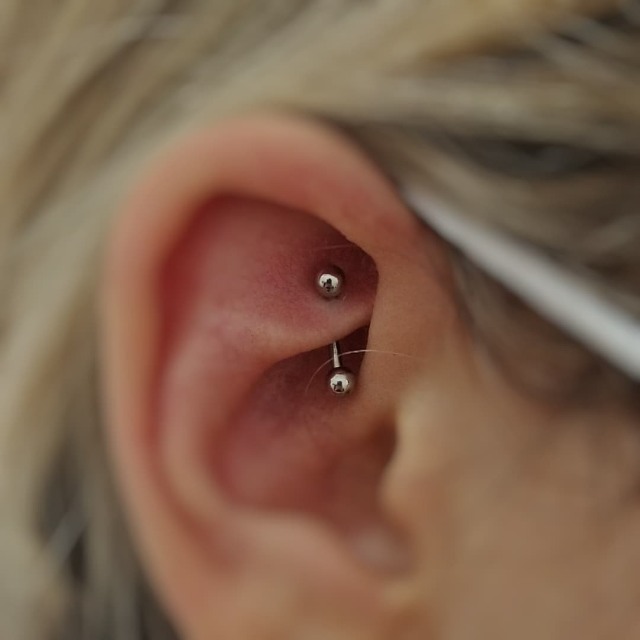 ADVERTISEMENT - CONTINUE READING BELOW
8. Flat
If youre looking for something delicate yet eye-catching, consider getting a flat piercing. As its name suggests, this piercing is located in the flat cartilage area of the upper ear. That said, be prepared for it to sting as these are are considered quite painful by those who have tried it. The healing process may also take some time (six to ten months) but the wait is worth it!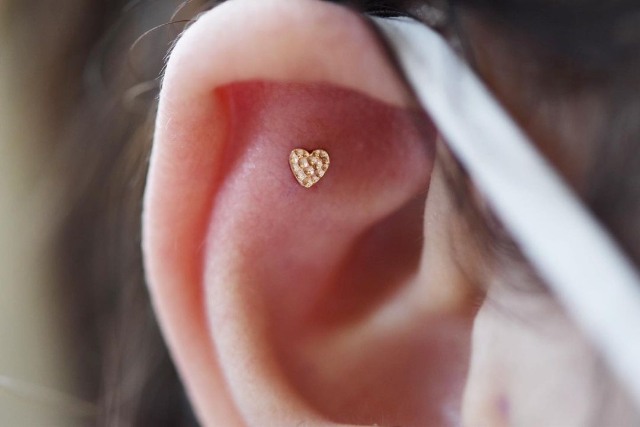 ADVERTISEMENT - CONTINUE READING BELOW
Related Stories from Preview.ph
Hey, Preview readers! Follow us on Facebook, Instagram, YouTube, Tiktok, and Twitter to stay up to speed on all things trendy and creative. We'll curate the most stylish feed for you!