When you feel like making a major change to your hair, you can't go wrong with a super short haircut, bangs, or a color you've never tried before. But if you want a look that's right in between game-changing and subtle, we have but one suggestion: Curtain bangs. Really, there's a reason why it's been popular since the '60s (remember Brigitte Bardot?) and is a hit in both K- and J-beauty today. It becomes an internet favorite every now and then, too, because it's just that chic.
Want to learn more? Scroll ahead for our guide on this effortless trim!
What are curtain bangs?
Curtain bangs are longer than your average brow-length bang. It reaches below your cheekbones to cover the sides of your face, sometimes even grazing the sides of your jaw. It functions exactly like the decoratively functional home piece in its name, but in this case, the window is your face.
Another key characteristic of curtain bangs is that it easily blends in with the rest of your hair. It creates a more effortless look, at least compared to a traditional fringe that stops somewhere near your eyes. In fact, they're so fuss-free that a fringe that's long enough to be swept to the side can already be considered curtain bangs!
What are the benefits of having curtain bangs?
Celebrity hairstylist John Valle loves curtain bangs for the simple optical illusion it provides for his clients. "The fringe covers both sides of the face, which includes half of the brows, so it gives this illusion of a more oval-shaped face," he tells Preview. According to him, it's a style that's very flattering for round faces because of its subtle "slimming" effect. That said, it will absolutely suit any face shape when combined with the right cut!
ADVERTISEMENT - CONTINUE READING BELOW
Plus, because curtain bangs rest on the sides of your face, they're more low-maintenance compared to other fringe lengths. It's also quite easy to hide when you don't feel like having bangs for the day—all you have to do is sweep them to the side! Speaking of easy, for those of you who are brave enough with scissors, DIY-ing your own set of curtain bangs is possible with the right technique. But if you're unsure, it's always best to have a pro do the chop for you!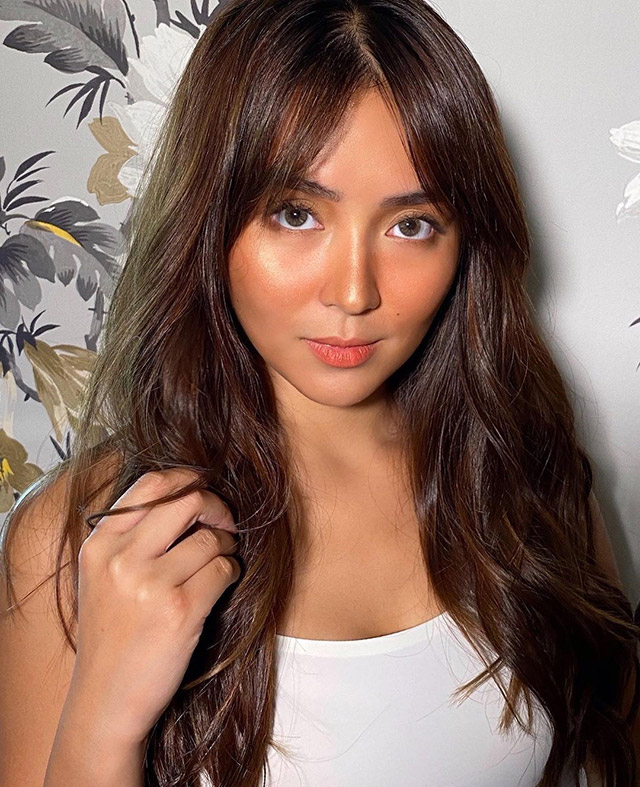 The Best Curtain Bangs Haircuts to Try
1. Blunt bob with curtain bangs
Pairing curtain bangs with a short blunt cut will not only add some softness to the entire look—it'll double the length's face-framing effect!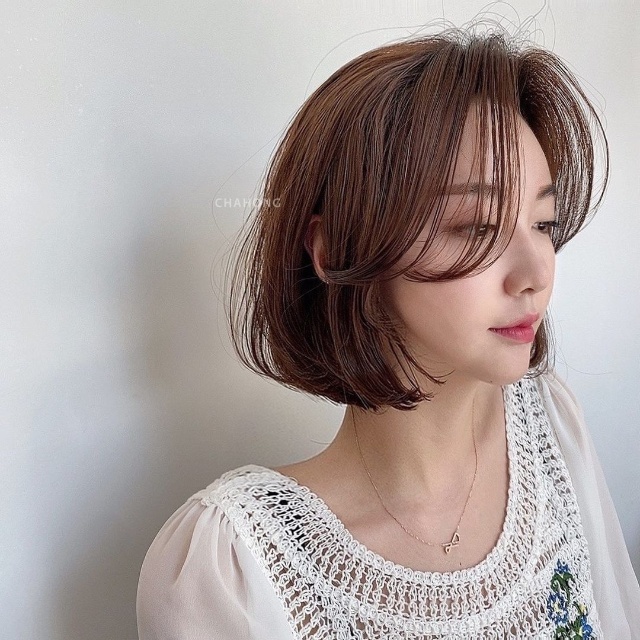 2. Round lob with wispy face-framing bangs
A softly layered round lob (or one with a perm like this example!) makes for an effortless base for wispy curtain bangs.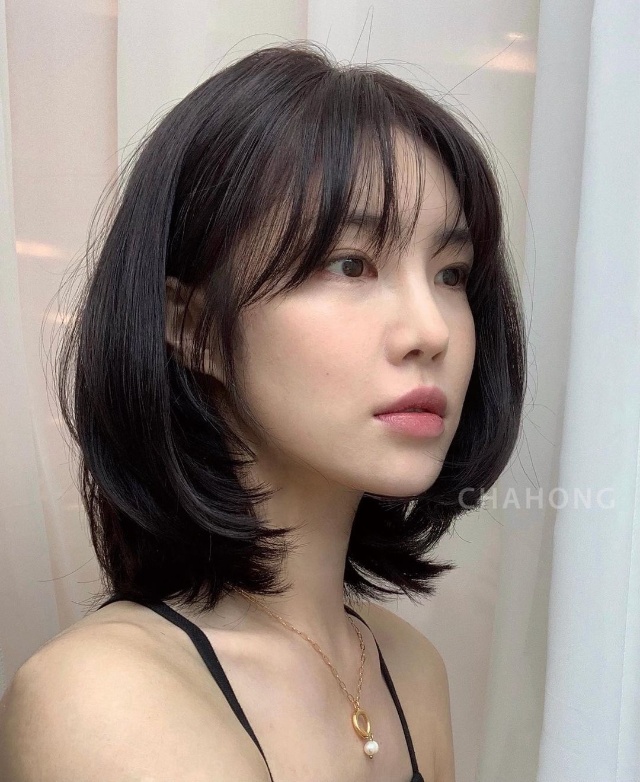 3. Mid-length hair with layers and curtain bangs
Next to ol' reliable alyers, curtain bangs can add shape to a long haircut if you don't want to commit to a full fringe.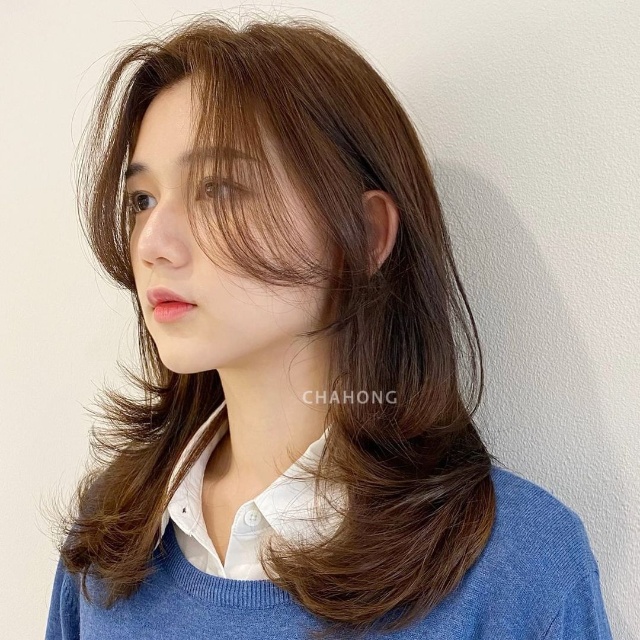 ADVERTISEMENT - CONTINUE READING BELOW
4. Long permed hair with curtain bangs
Been meaning to try long permed locks? Ask your stylist for a pre-trim with face-framing bangs that'll make the final look ten times more flattering for your face shape.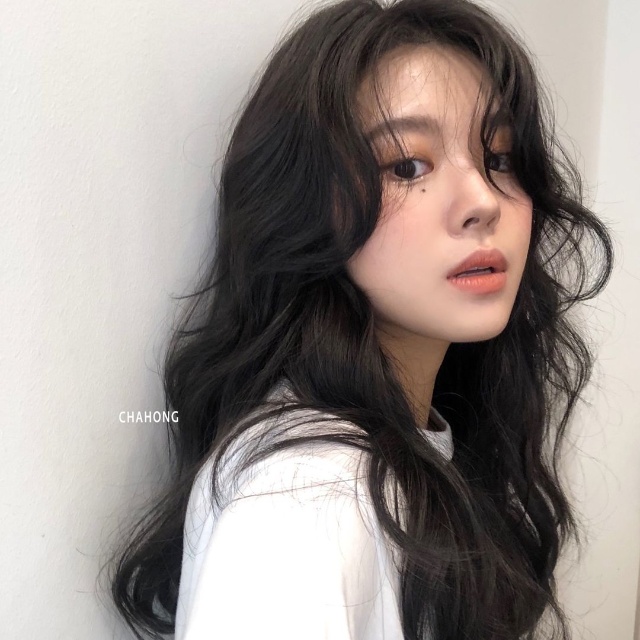 5. Uniform length hair with face-framing bangs
If you love putting your hair up in ponytails or messy buns, a set of long curtain bangs will allow you to have those chic loose strands that effortless frame your mug.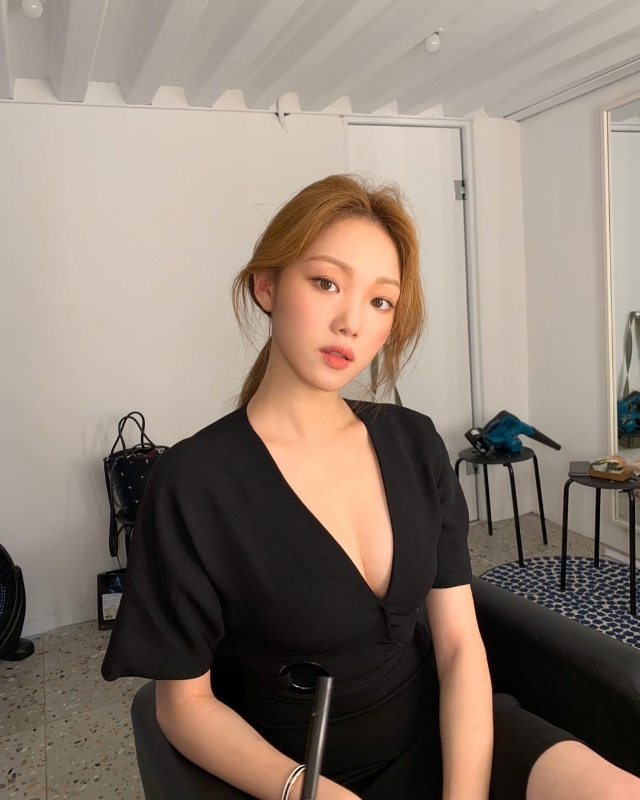 6. Full wispy curtain bangs
This hybrid of a full and curtain bangs doubles the coverage of your fringe in case you're looking to cover a wide forehead and a full cheeks. Going for a longer length makes it easier to sweep the bangs to the side, too!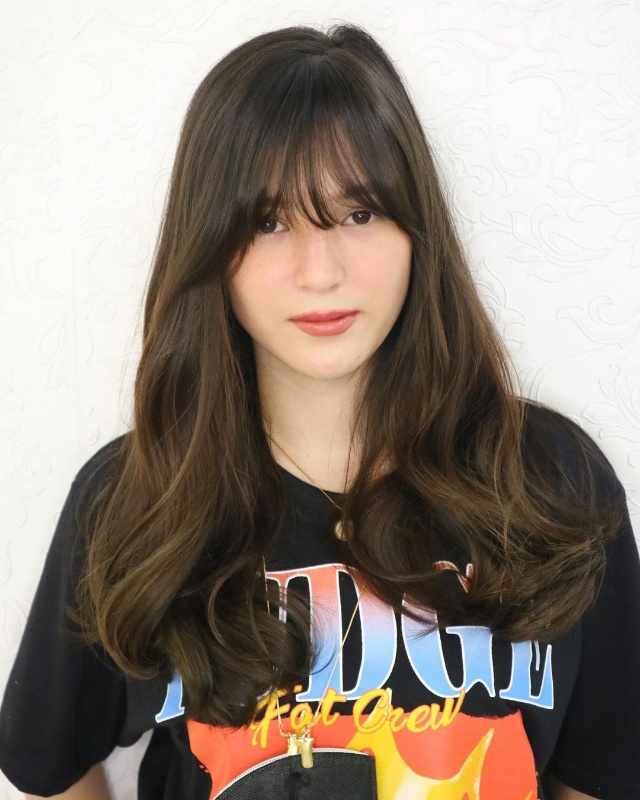 7. '70s-style curtain bangs
The shape on this '70s-inspired glam opens up the face in the most flattering way. It'll require you to do some extra styling in the morning (just blow dry upwards with a roller brush!), but it's definitely worth the effort!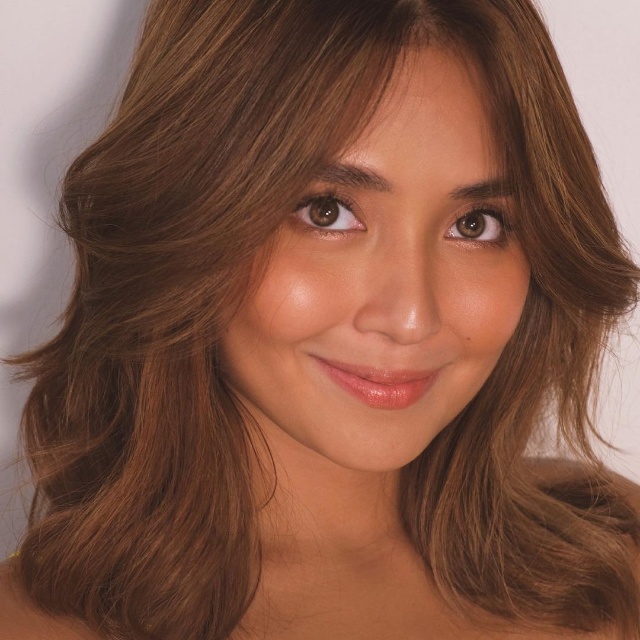 ADVERTISEMENT - CONTINUE READING BELOW
8. Wispy invisible curtain bangs
For those of you who are unsure about bangs, this low-key, non-commital set of curtain bangs is a great place to start. It's also the same look you'll get after growing out a fringe for a few months, so you can try it out soon if you have shorter bangs now!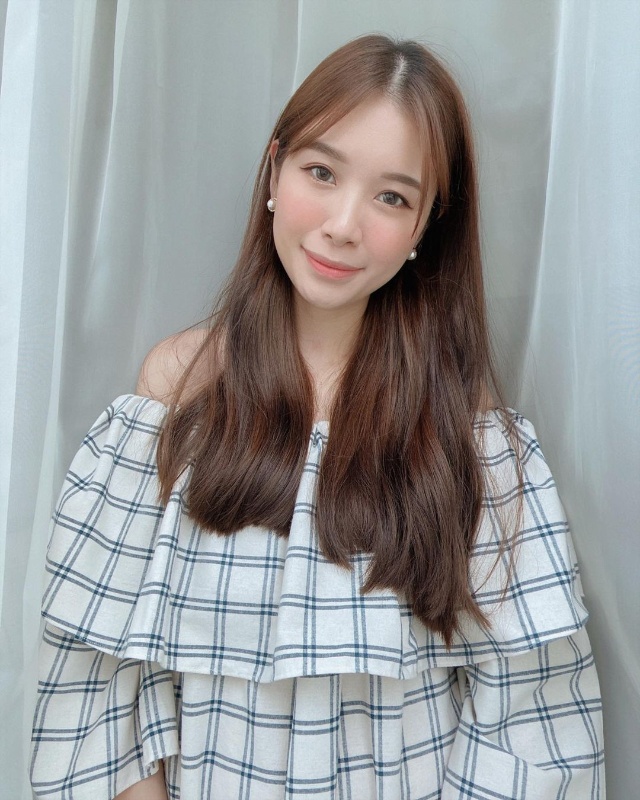 9. Shag cut with long side bangs
The abundance of layers in a shag haircut usually results in having accidental curtain bangs. You'll love it if you want an option with a ton of texture without a visible fringe.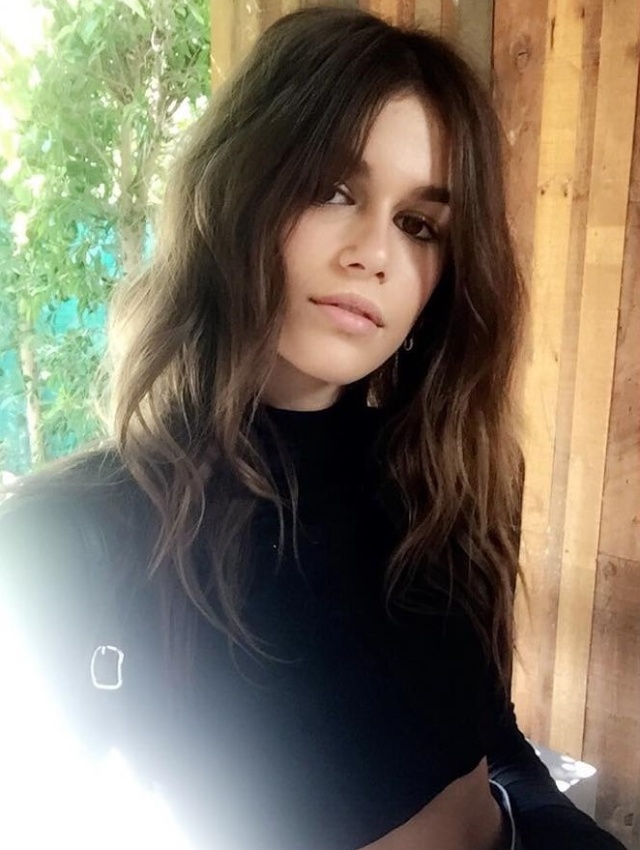 10. French layered lob
The French are popularly known to never be without a fringe. Designer and all-around cool girl Jeanne Damas, for example, opts to combine short wispy fringes with long face-framing curtain bangs to give more shape to her lob cut.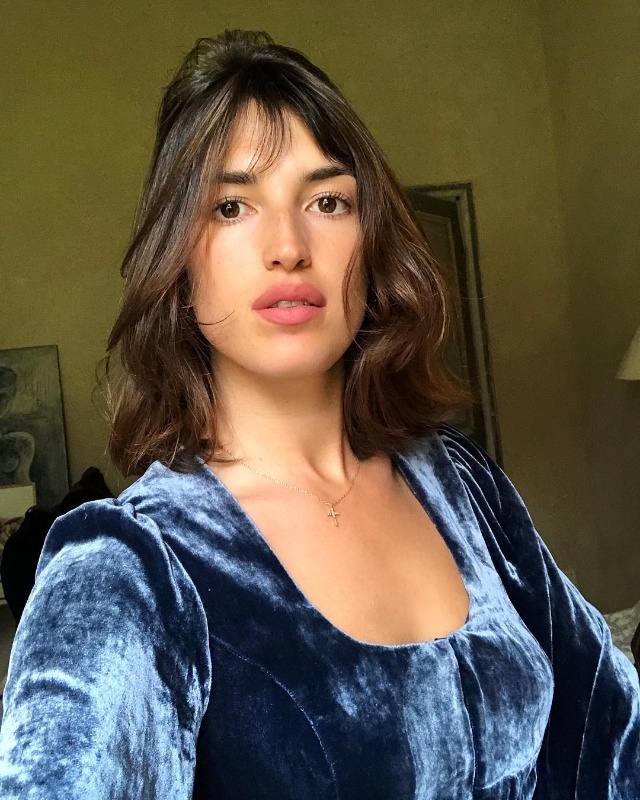 Related Stories from Preview.ph
Hey, Preview readers! Follow us on Facebook, Instagram, YouTube, Tiktok, and Twitter to stay up to speed on all things trendy and creative. We'll curate the most stylish feed for you!