Fendi was in the spotlight in 2021 for their epic collaborations and fierce, cosmopolitan designs. Notably, the Fendace collab brought to the forefront metallic slip dresses embellished with the distinctive F-monograms, and stylish gold chokers. It was the talk of the town, and whether you adored their designs or not, you have to agree that Fendi knows how to make their presence known.
The fashion house has established a balance of sophisticated yet zesty style, which translates to their staple bag: The Peekaboo. It was introduced in 2009, yet stays on-trend up to today. Its elegant, understated structure makes it quintessentially Fendi. Thanks to its simple composition, the bag is versatile and can take on maximalist designs for the bold, and minimal, chic designs for lovers of subtle style.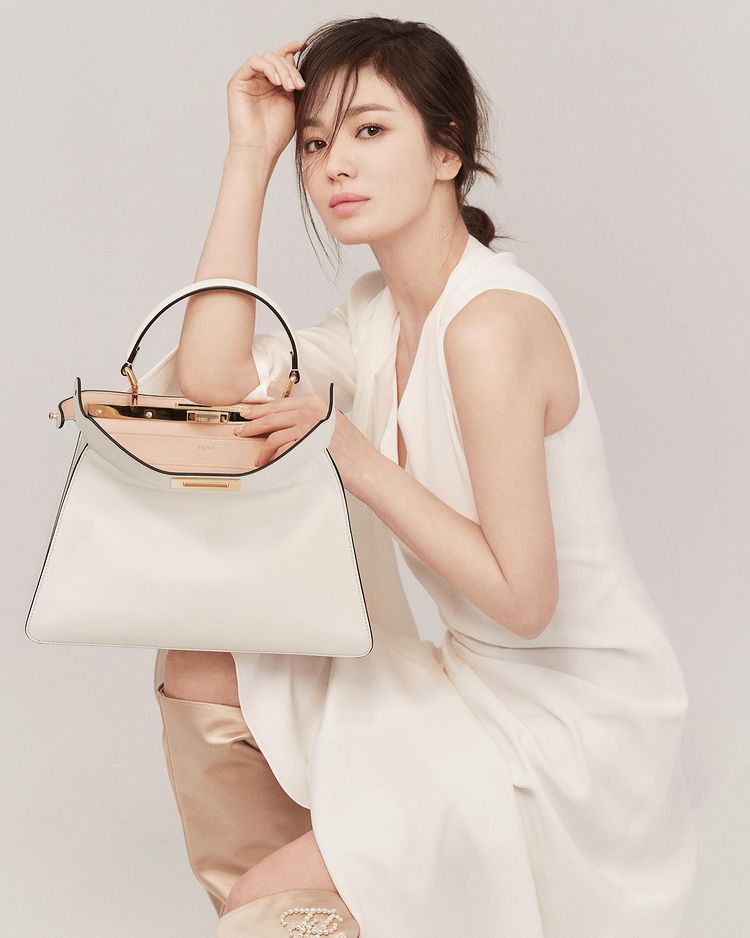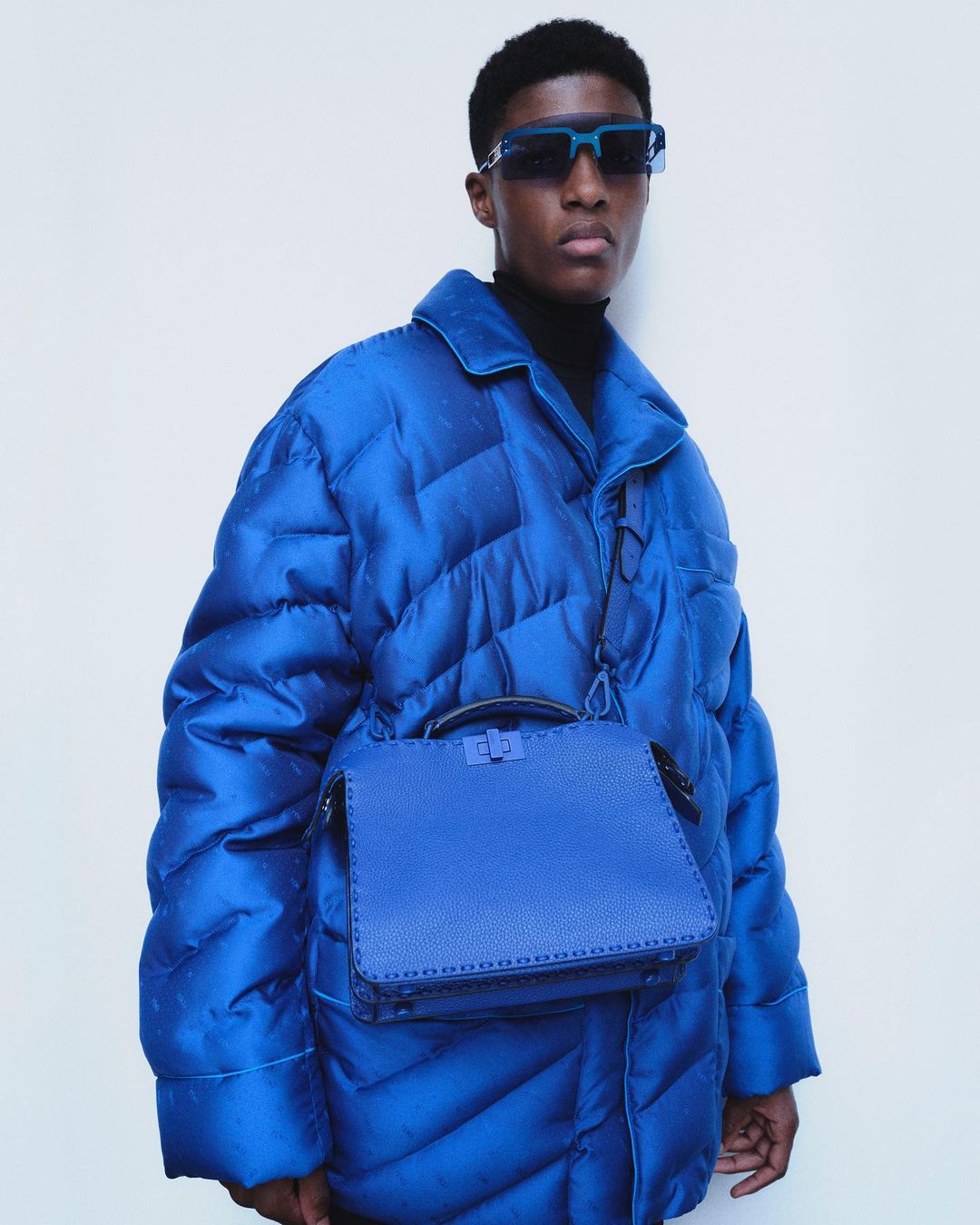 ADVERTISEMENT - CONTINUE READING BELOW
As they take on new collections with a renewed level of dynamism, Fendi has tapped the prominent Korean actress Song Hye Kyo as an ambassador. As she is known for playing independent, strong yet graceful characters, we can definitely say that the ambassadorship position is a walk in the park for Hye Kyo. She stars in a new k-drama entitled Now We're Breaking Up, in which she plays a headstrong fashion designer, whose wardrobe includes key Fendi pieces. If you watch the series, you'll get a peek (pun intended) at the stylish Peekaboo bags her character sports.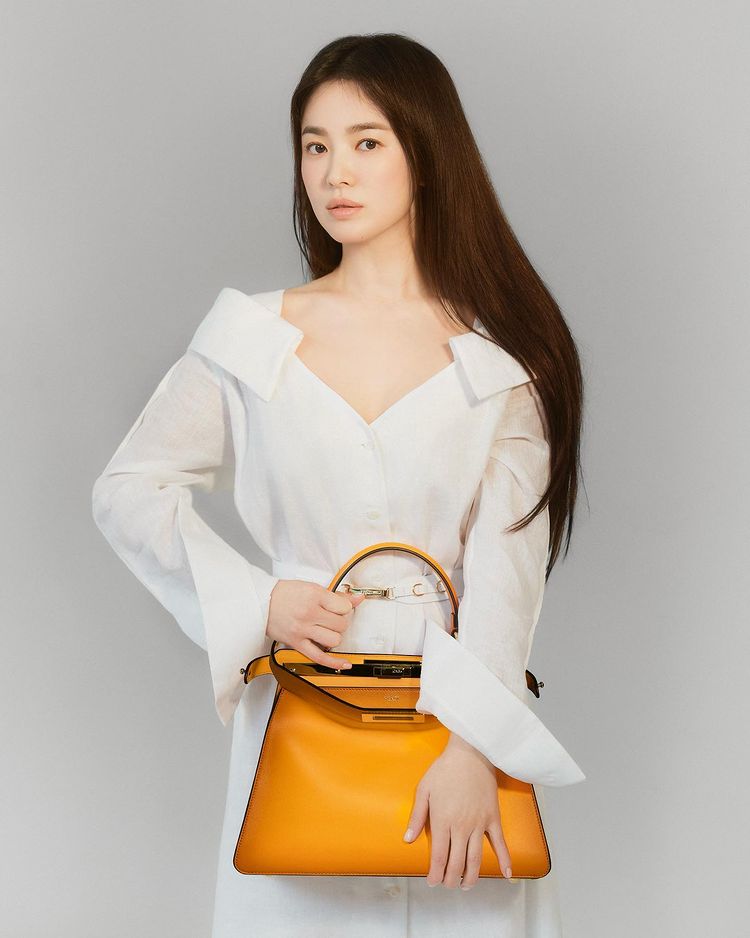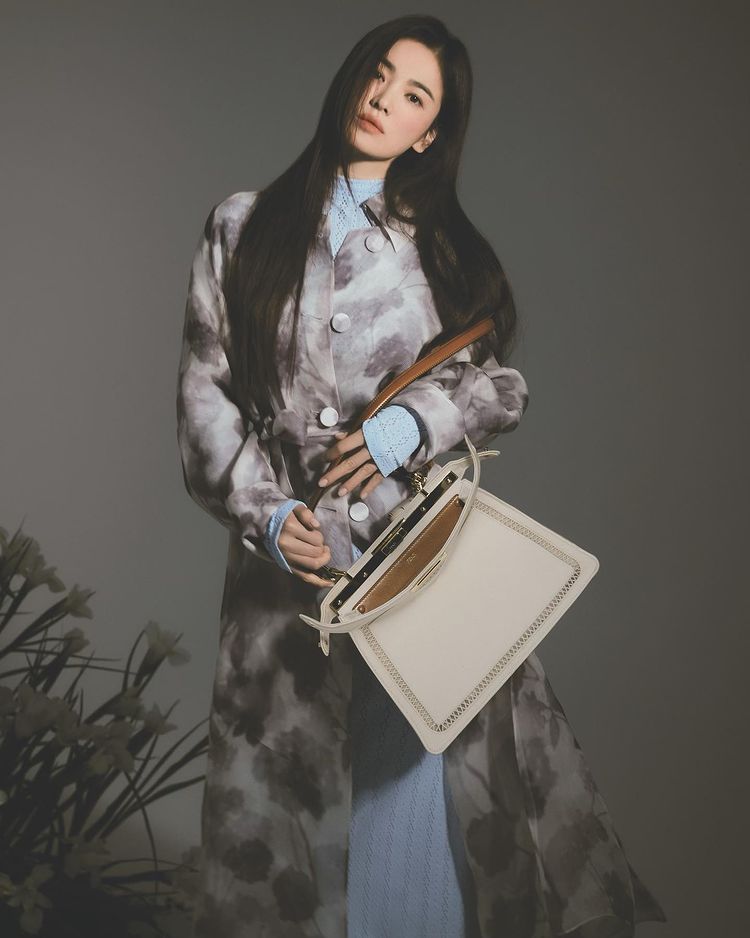 So, if you're a bag enthusiast, you'll love this rundown of everything you need to know about the Fendi Peekaboo bag before you invest in it. Scroll on!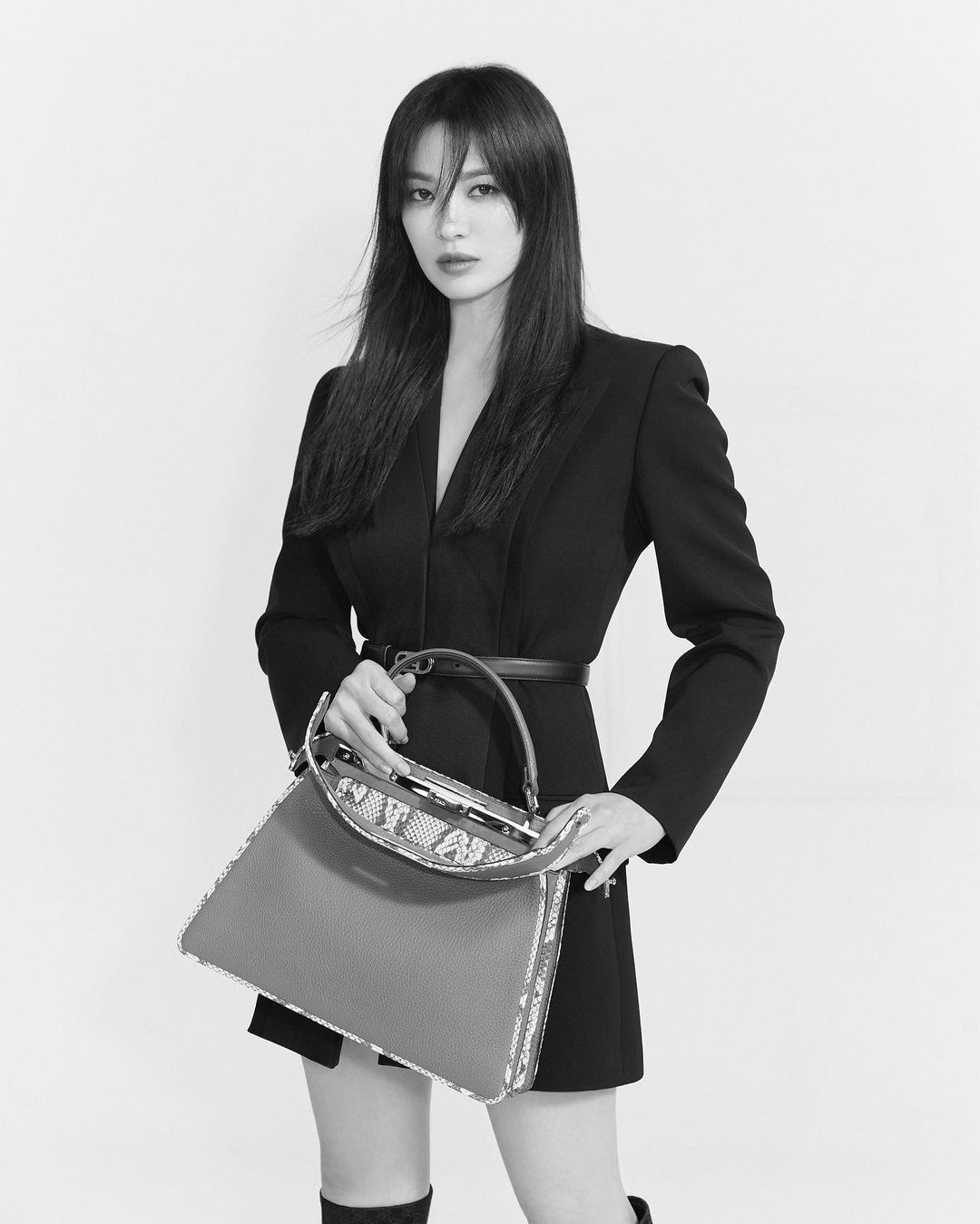 Here's Everything You Need to Know About the Fendi Peekaboo Bag
What is the Fendi Peekaboo?
The Peekaboo bag is named after the quirky front flap, which you pull down in order to reveal the bag's lining. When you leave the clasp open, it creates a dip that gives a little peek of the interior—a subtle yet clever visual representation of the house's playful personality. While the sleek, understated trapezoid structure offers a chic look, it also compliments the design of the clasp, which appears on either side of the bag. They bag is cleanly finished with intricate stitching, precise edges, and luxurious craftsmanship overall.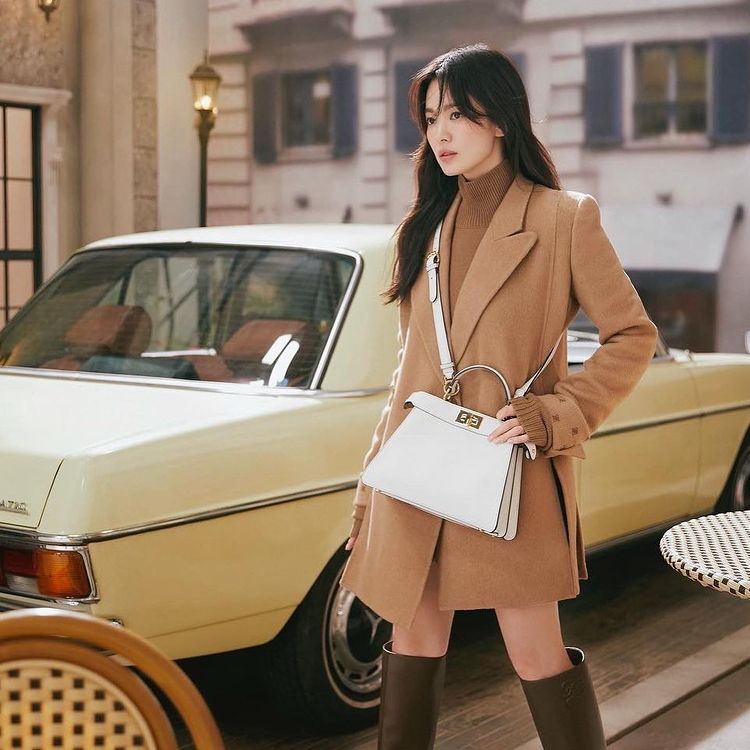 ADVERTISEMENT - CONTINUE READING BELOW
Fendi stepped it up a notch with the next generation of Peekaboo bags, and crafted the iconic flap to resemble a smile: Once unlatched, it creates a deeper, grin-shaped dip.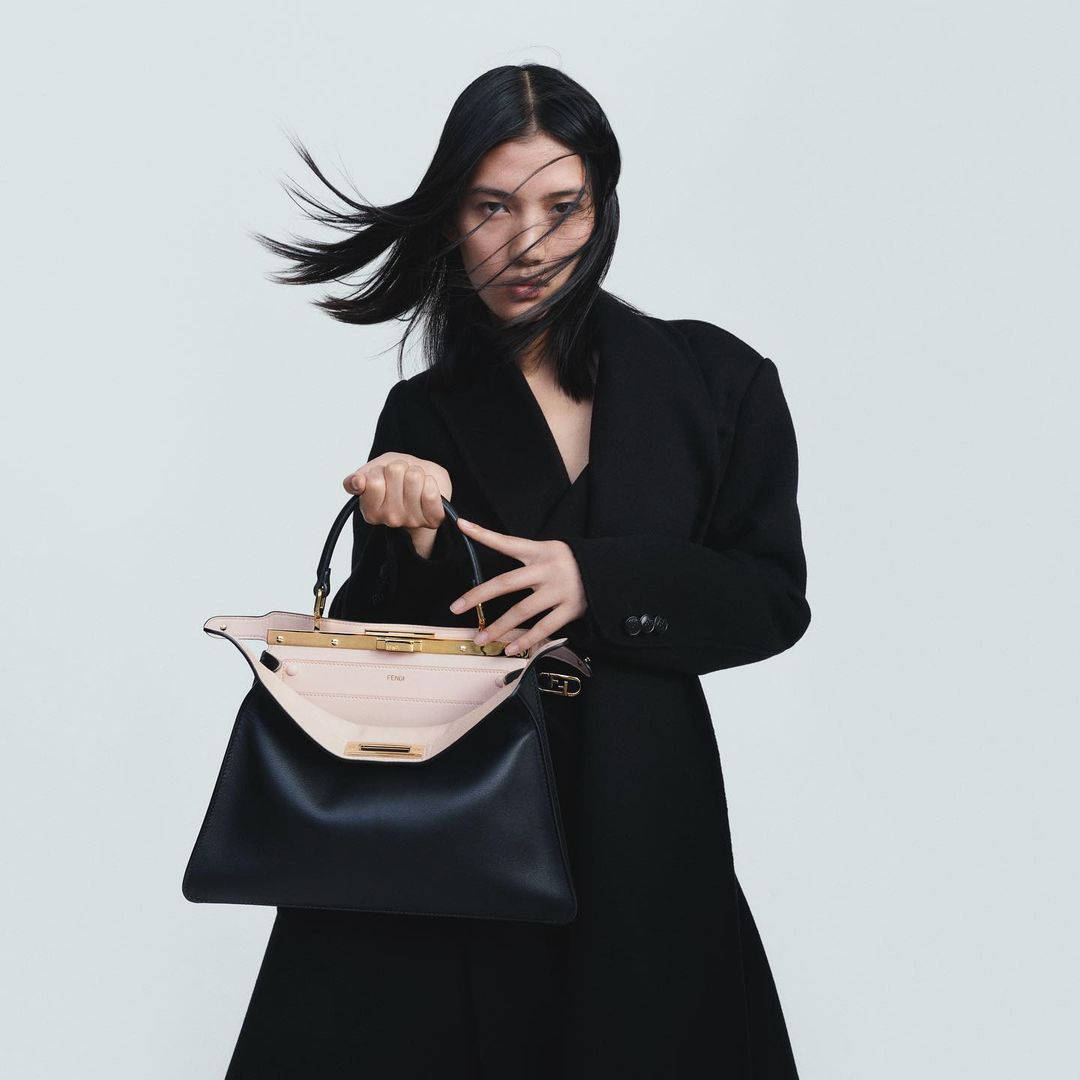 What are the different kinds of Peekaboos?
Since it was launched in 2009, there has been a wide variety of versions of Peekaboo bags. In case you're planning to cop one, here are the four main Peekaboo types that should be on your bag radar.
1. Peekaboo Iconic
The Iconic is truly the staple of Fendi as it stays true to the original design from 2009. The coveted bag offers a variety of materials, sizes, and colours for you to choose from!
Peekaboo Mini Bag, $4,200 (approximately P215,292), FENDI, fendi.com
ADVERTISEMENT - CONTINUE READING BELOW
Peekaboo Large Bag, $7,800 (approximately P399,828), FENDI, fendi.com
Peekaboo XS Bag, $21,500 (approximately P1,102,090, FENDI, fendi.com
2. Peekaboo ISeeU
The Peekaboo ISeeU is the newest line, featuring some minor redesigns. While the structure stayed the same, this variation has a pronounced accordion-style side with three panels. It also comes in an array of chic colors and materials. The ISeeUs differ in size and orientation, too: They can range from the Mini to the Medium, and also come in the wider Pochette and Stretch designs.
Peekaboo ISeeU Pochette Bag, $2,650 (approximately P135,839), FENDI, fendi.com
Peekaboo ISeeU Stretch Bag, $3,890 (approximately P199,401), FENDI, fendi.com
ADVERTISEMENT - CONTINUE READING BELOW
Peekaboo ISeeU Medium Bag, $20,500 (approximately P1,049,907), FENDI, fendi.com

3. Peekaboo X-Tote
If you're looking for functionality and compactness, the Peekaboo X-Tote might just be the bag for you. This canvas bag measures 41 centimeters in length, 29.5 in height, and 16 centimeters in depth. In short, space won't be an issue. It can surely fit your laptop, planners, and many more!
Peekaboo X-Tote Bag in Beige Canvas, $3,750 (approximately P192,056), FENDI, fendi.com
Peekaboo X-Tote Bag in Dark Blue Canvas, $3,750 (approximately P192,056), FENDI, fendi.com
Peekaboo X-Tote Bag in Nautral Raffia, $4,400 (approximately P225,346), FENDI, fendi.com
4. Peekaboo X-Lite
A relaxed structure is what differentiates the X-Lite collection from the others. The bag was redesigned with less hardware, and it's perfect for those who like to go light with their bags!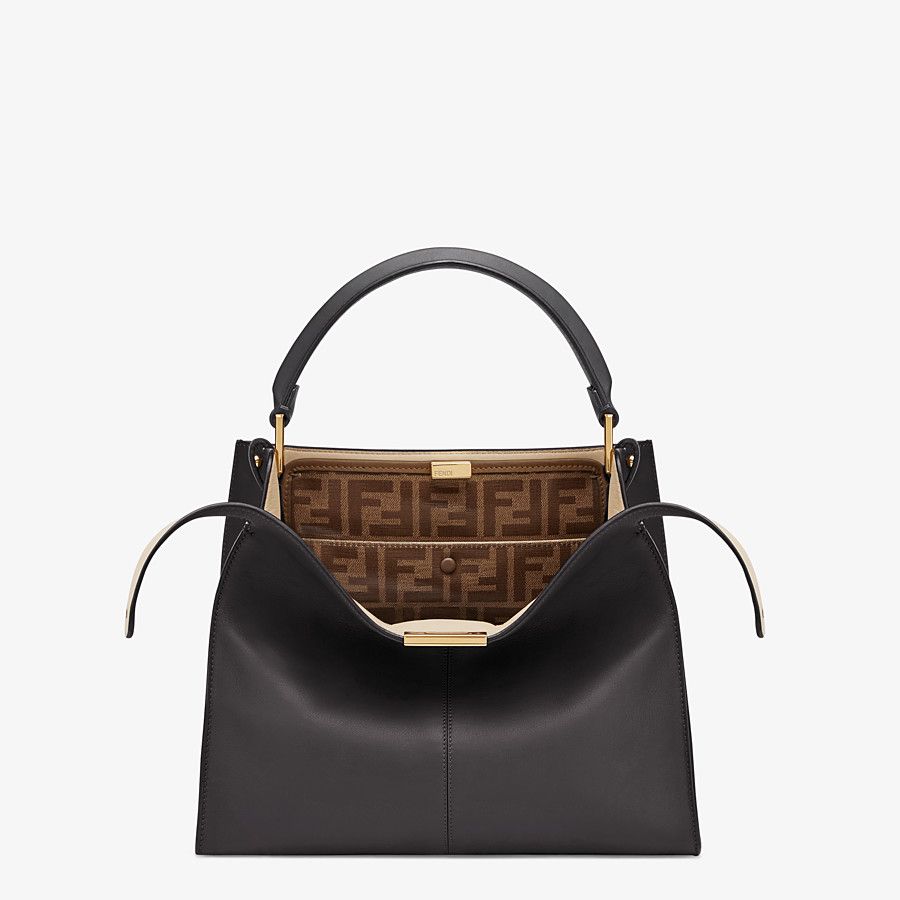 ADVERTISEMENT - CONTINUE READING BELOW
Peekaboo Medium X-Lite Bag, $4,200 (approximately P215,292), FENDI, fendi.com
Peekaboo Medium X-Lite Bag, $4,200 (approximately P215,292), FENDI, fendi.com
Peekaboo Large X-Lite Bag, $4,700 (approximately P240,922), FENDI, fendi.com
How much is a Fendi Peekaboo Bag?
The Peekaboo is arguably Fendi's most coveted design, and prices vary once factors such as material, size, and collection are considered.
The Stretch, Mini, and ISeeU Small start at $3,890 (approximately P199,346), $4,200 (approximately P215,233), and $4,700 (approximately P240,856), respectively. The Iconic Peekaboo Mini's price point varies depending on material: In Leather, it starts at $4,200 (approximately P215,233), while the Sheepskin starts at $4,600 (approximately P235,731). But if there's a version to look out for, it's definitely the Crocodile Leather bag. The price of that one starts at $20,500 (approximately 1,050,543) and rises up to $38,000 (approximately 1,947,348).
Is the Peekaboo worth it?
Known for having a playful personality, the Peekaboo bag falls in between the classic and the cheeky side of Fendi. And if you're leaning towards that style, the Peekaboo bag just might fit in your collection. Having a wide variety of design choices proves its versatility, while a spacious interior that can accommodate your essentials checks out for functionality. It's an investment worth having, and a timeless piece to have in your repertoire.
How Has Song Hye Kyo Worn Her Fendi Peekaboo Bags?
1. In Now We Are Breaking Up, Hye Kyo wore this neatly balanced ensemble that brings the Peekaboo Bag to the forefront! She wore minimal gold accessories to match the details of her arm candy, while sticking to a smart casual look with a striped shirt, white trousers, and a navy blazer.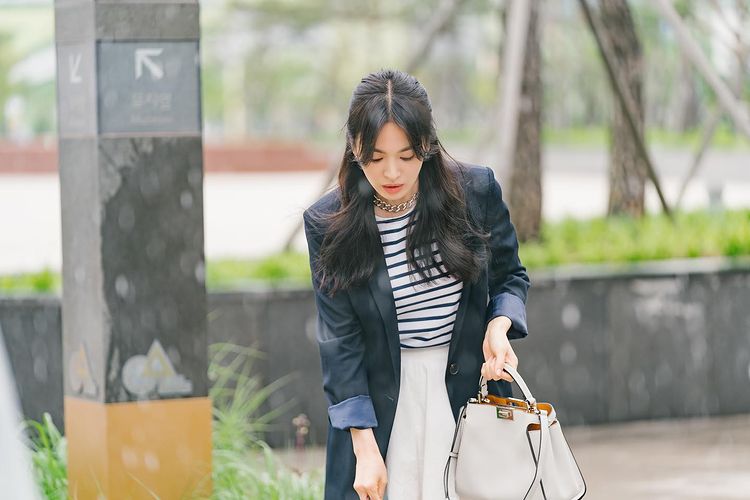 ADVERTISEMENT - CONTINUE READING BELOW
2. Hye Kyo's 'fit took a playful turn when she accessorised her light grey Peekaboo bag with a printed twilly that complemented her maroon leather skirt.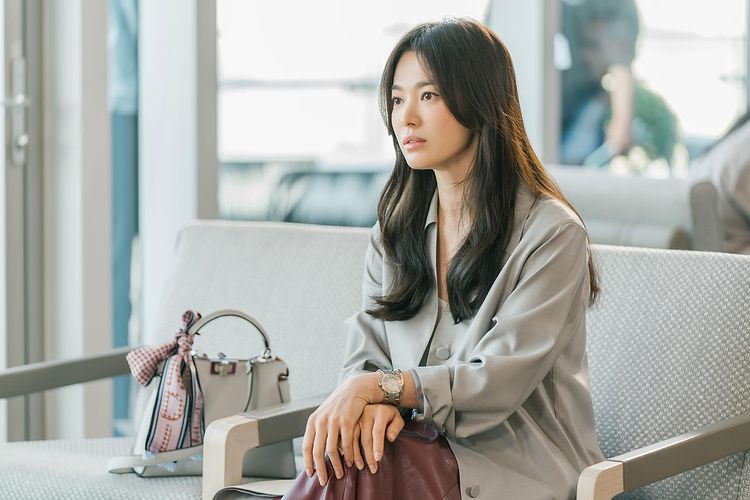 3. Song Hye Kyo donned a figure-hugging long-sleeved dress in a warm peanut brown, which complemented the rich dark leather of her Fendi Peekaboo Bag.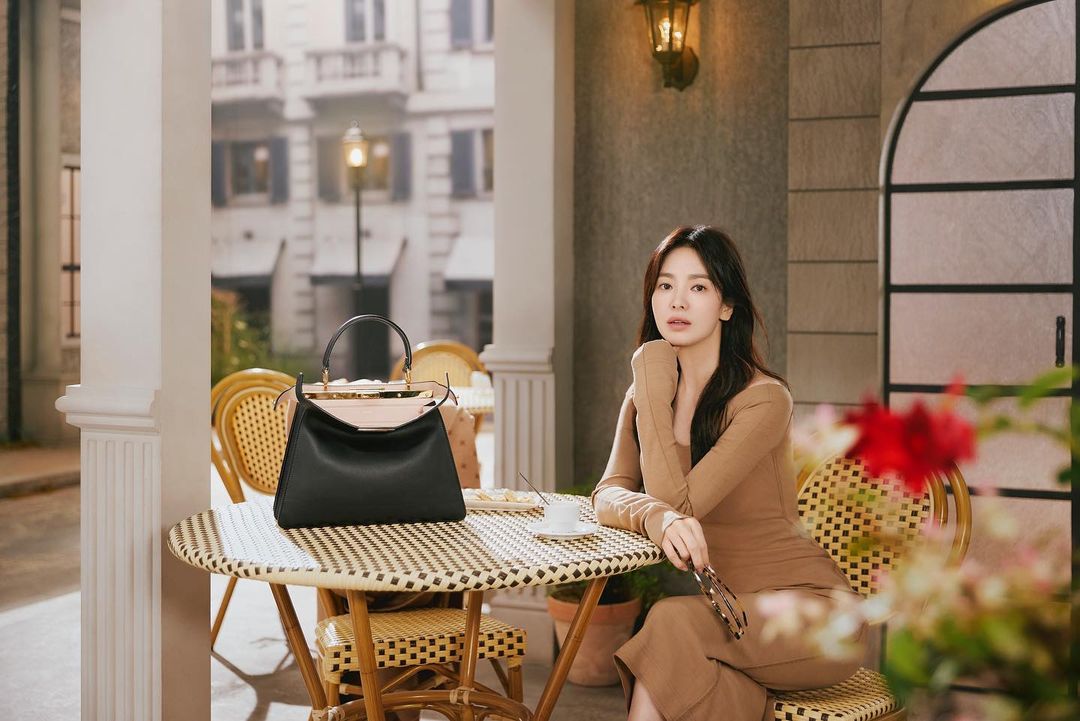 Preview is now on Quento! Click here to download the app for iOS and Android and enjoy more articles and videos from Preview and your favorite websites!
Related Stories from Preview.ph
Hey, Preview readers! Follow us on Facebook, Instagram, YouTube, Tiktok, and Twitter to stay up to speed on all things trendy and creative. We'll curate the most stylish feed for you!