The University of The Philippines' Clothing Technology (UPCT) students just recently held their graduation show. Called Enigma, the presentation featured eight students and their respective final collections—a culmination of their growth and honed skills throughout the duration of the course.
As part of the show, several UPCT alumni also showcased capsule collections, once again reminding us of the talent that the course has produced in the 40 years since it was established. Designers Renan Pacson, Antonina Amoncio, and RJ Santos graced the event. Check out the looks they presented below.
Renan Pacson's Grey Area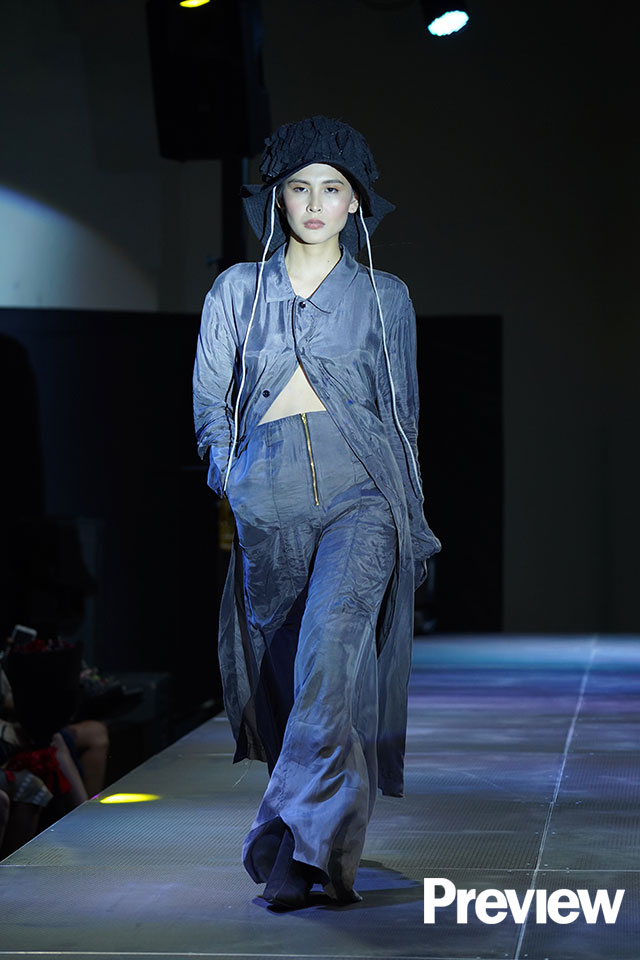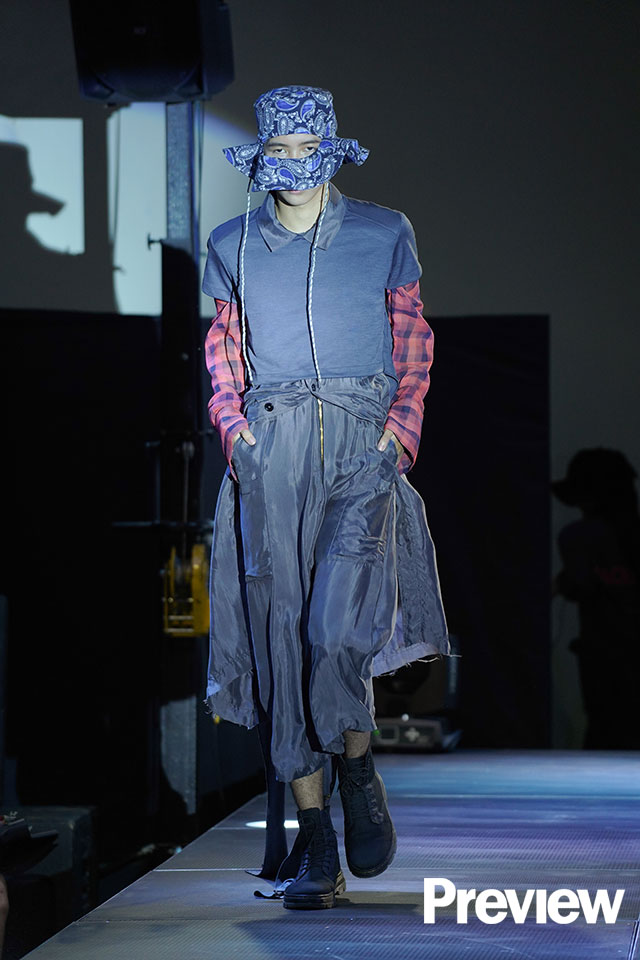 ADVERTISEMENT - CONTINUE READING BELOW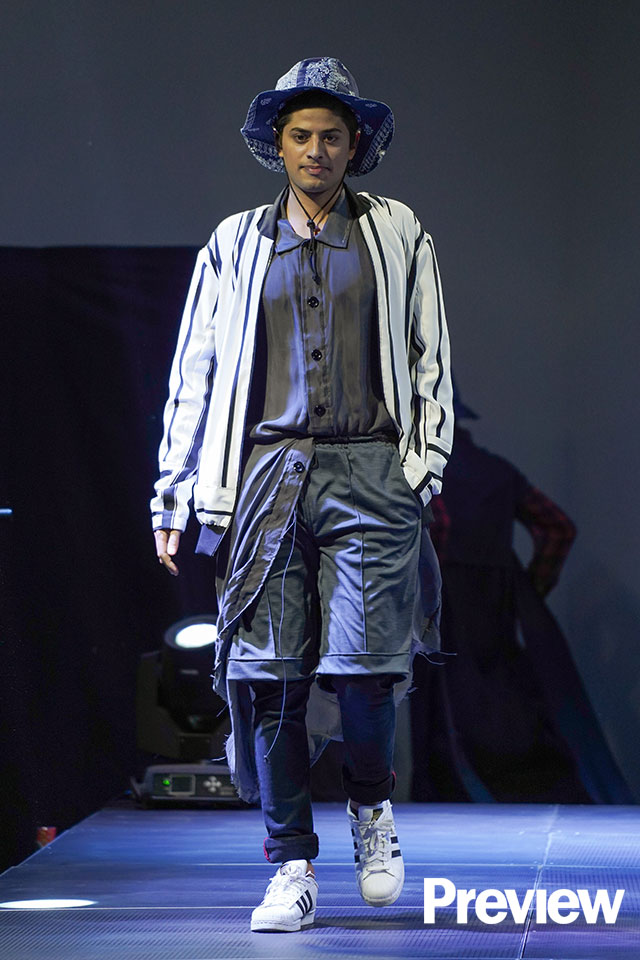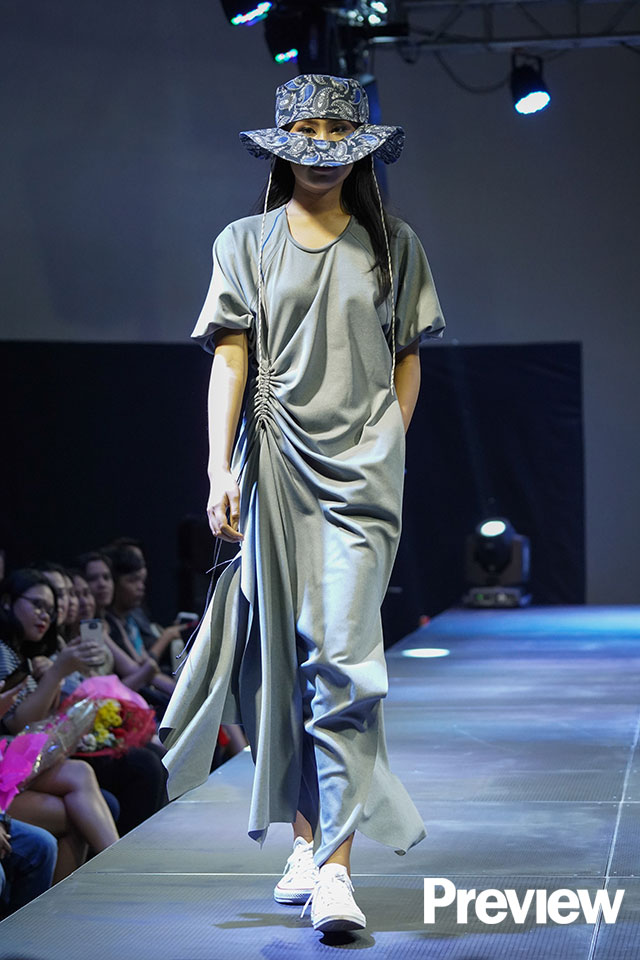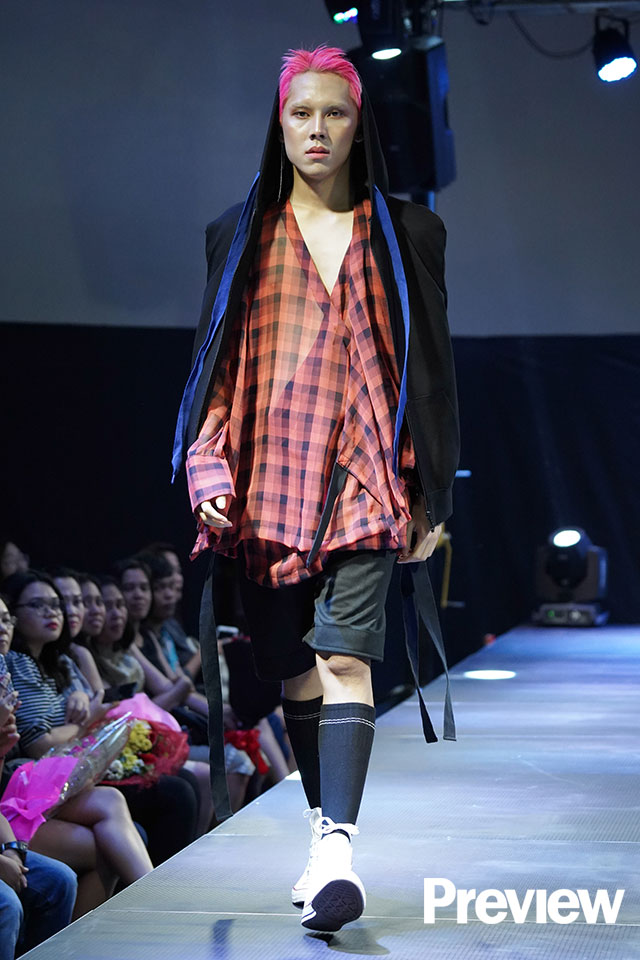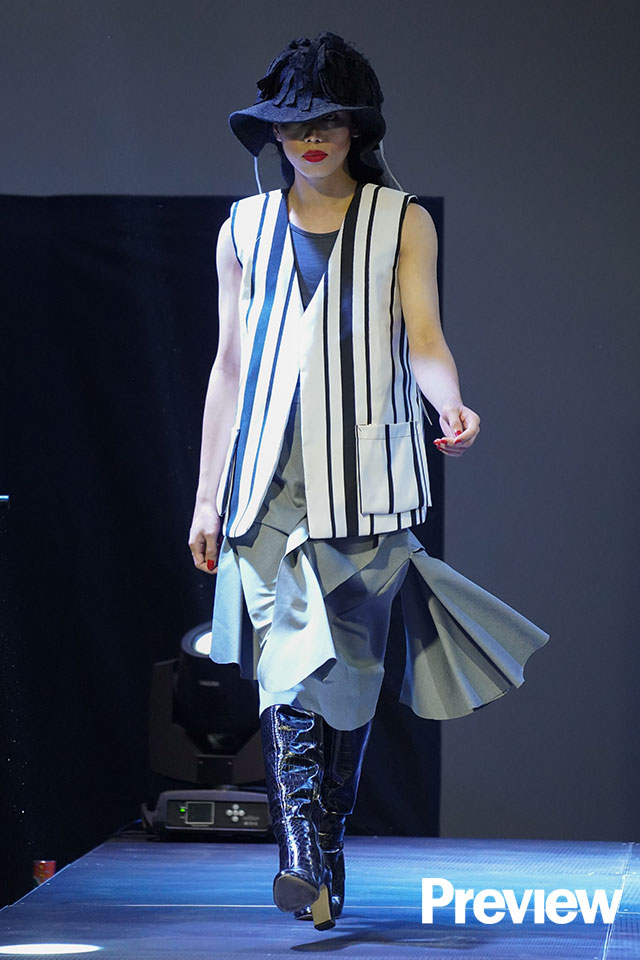 Related Stories from Preview.ph
Randolf by RJ Santos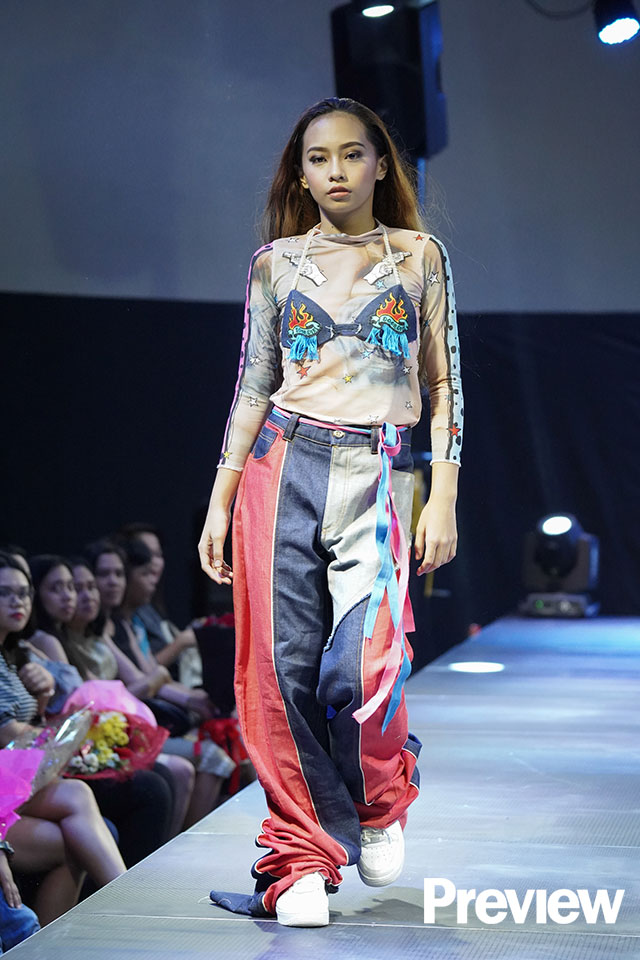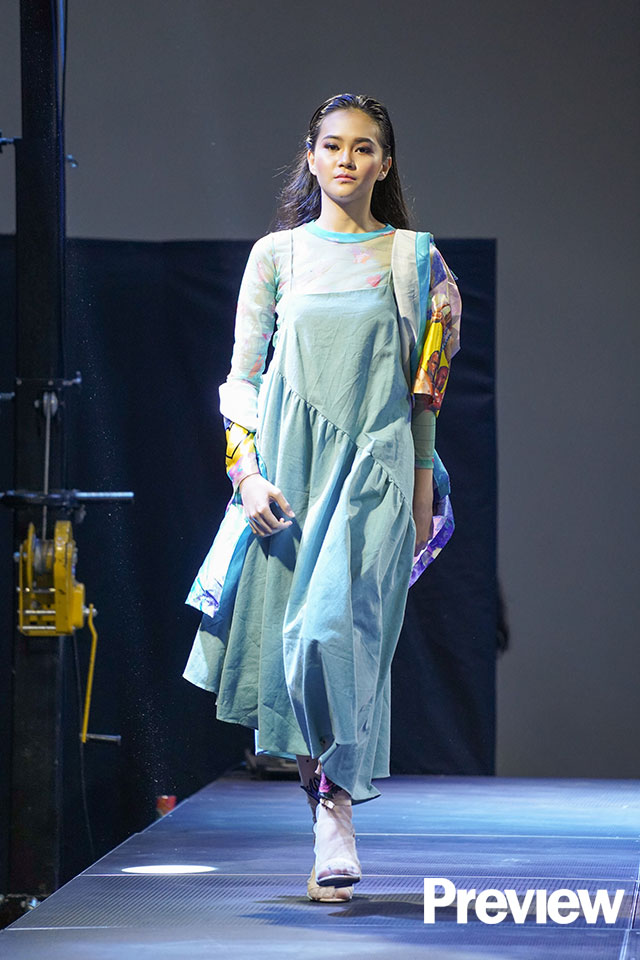 ADVERTISEMENT - CONTINUE READING BELOW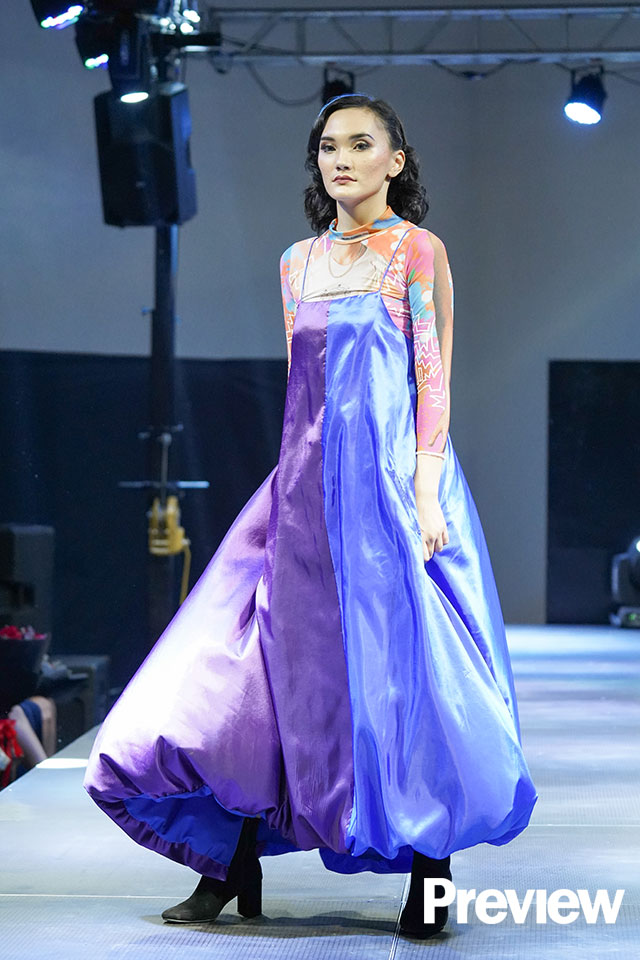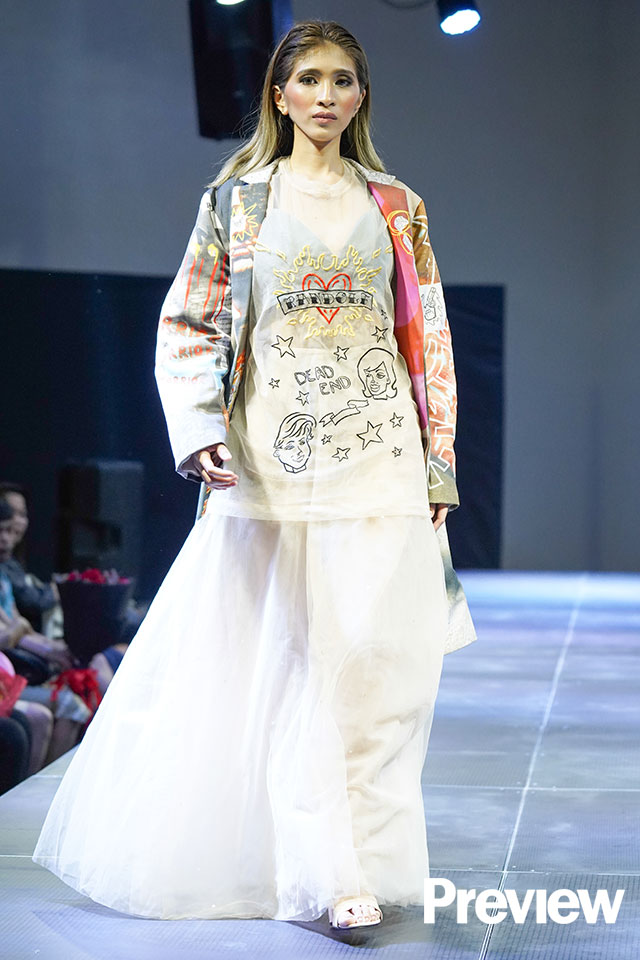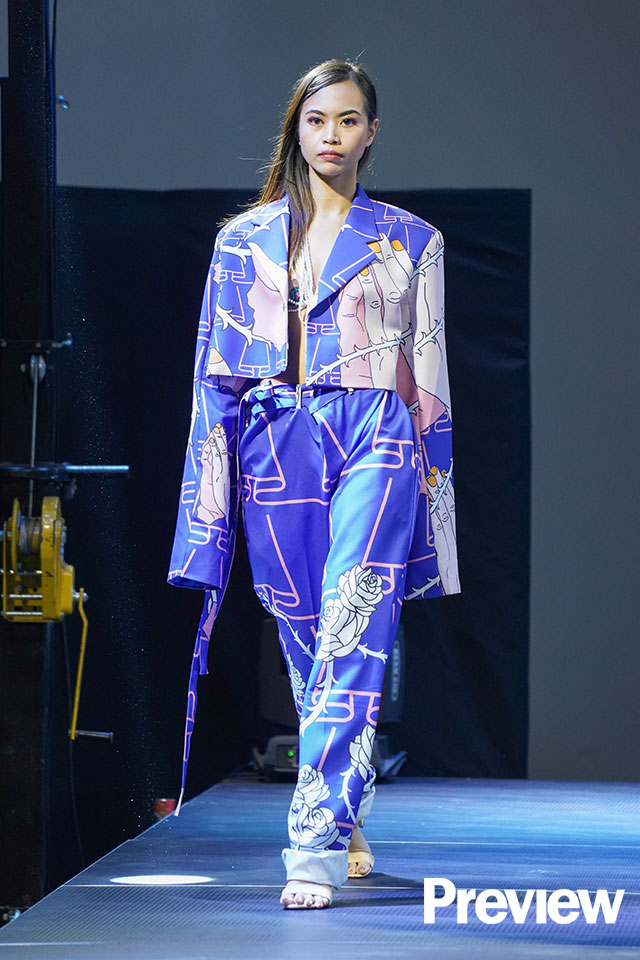 Antonina's Para Sa'yo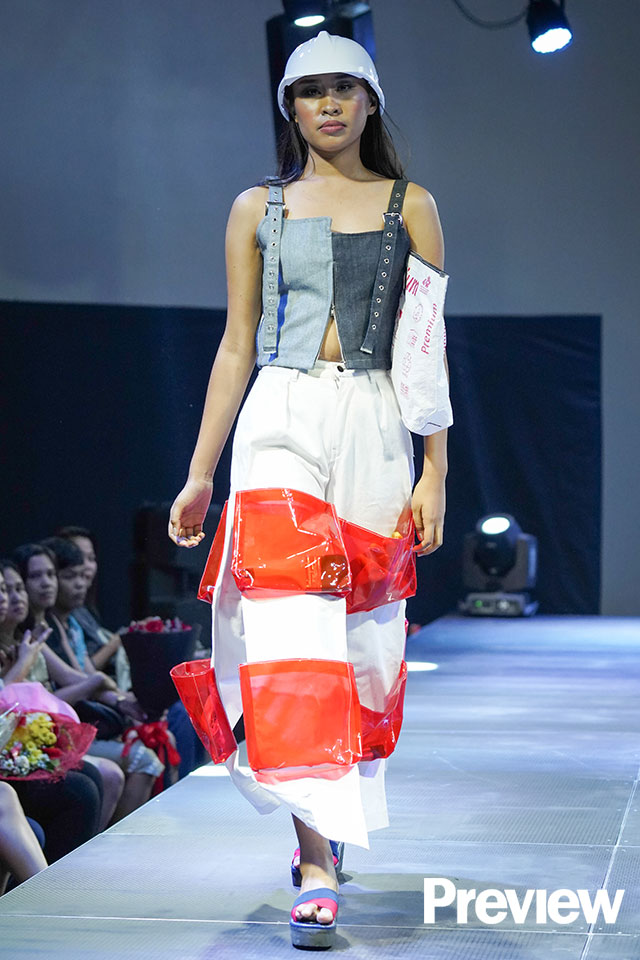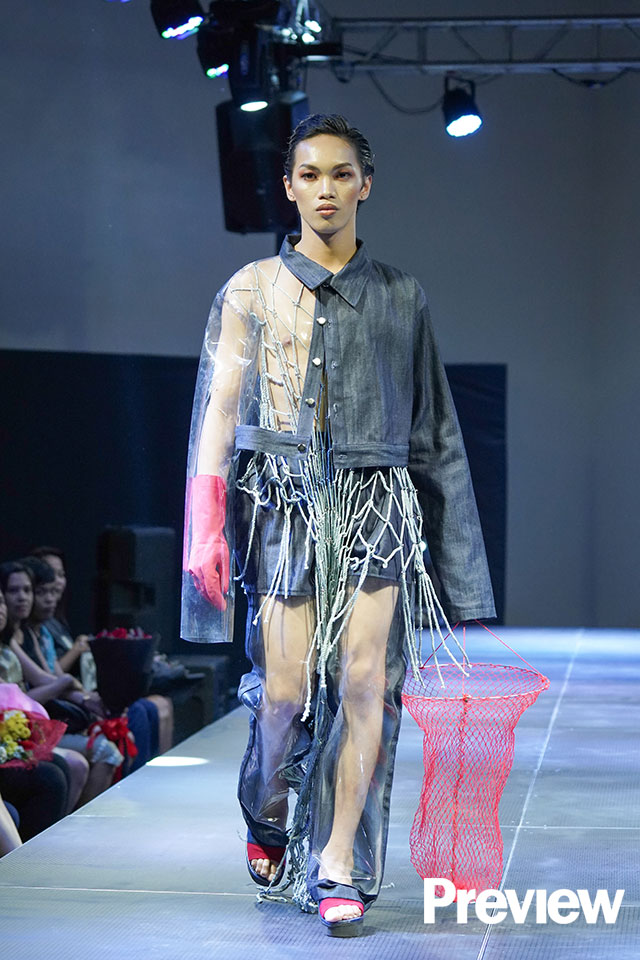 ADVERTISEMENT - CONTINUE READING BELOW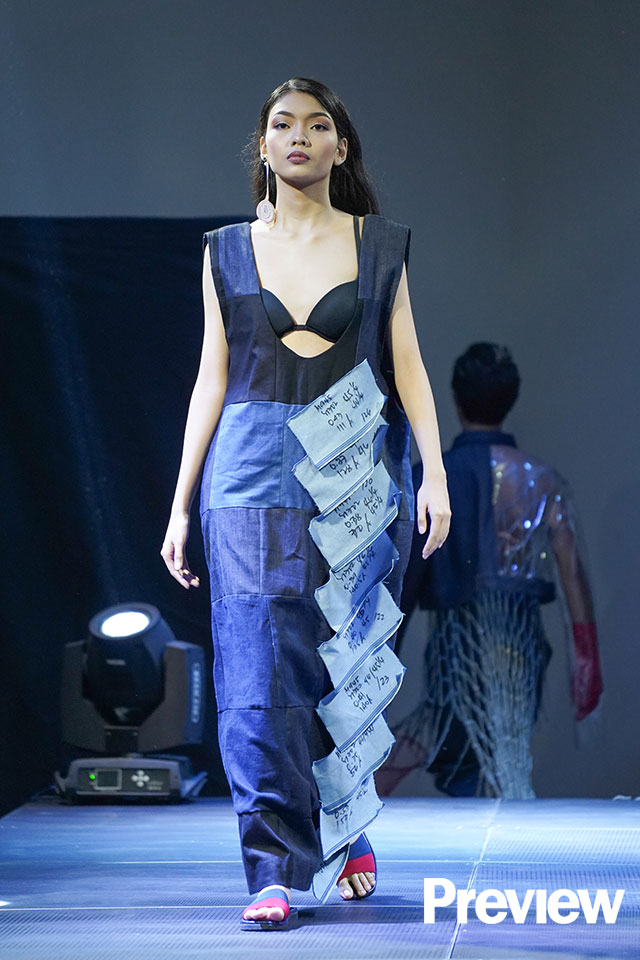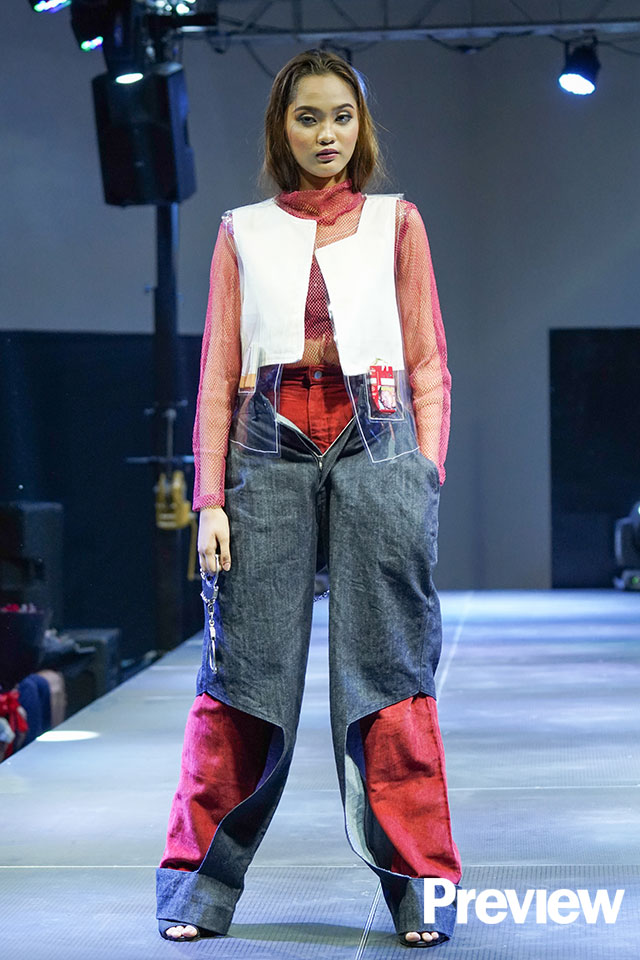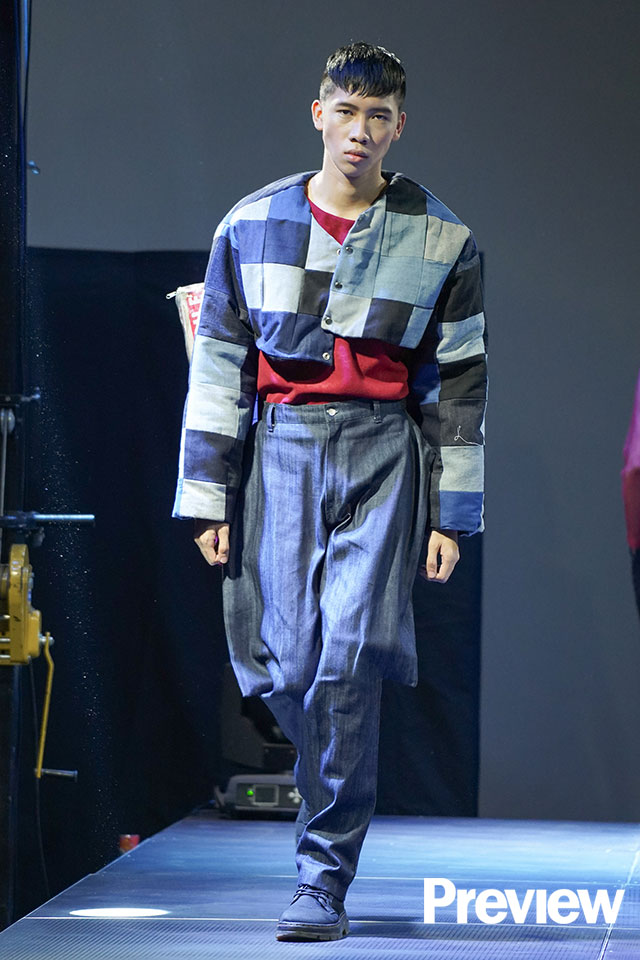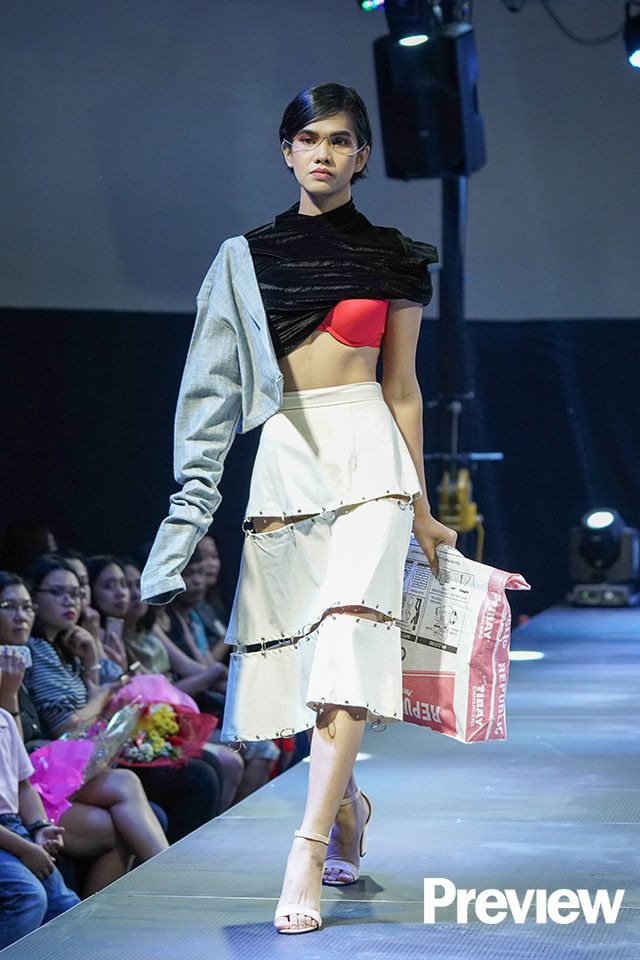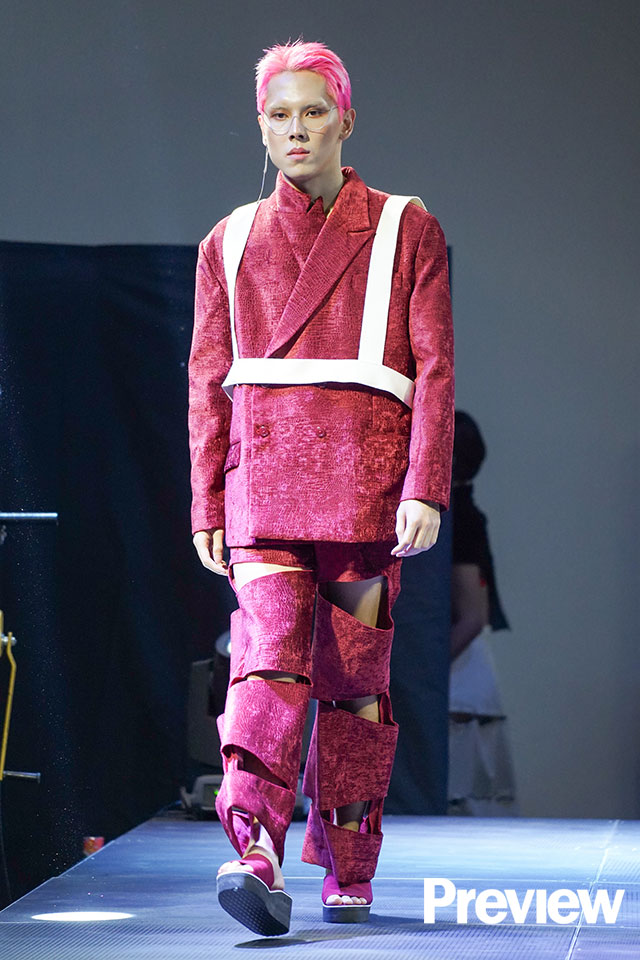 ADVERTISEMENT - CONTINUE READING BELOW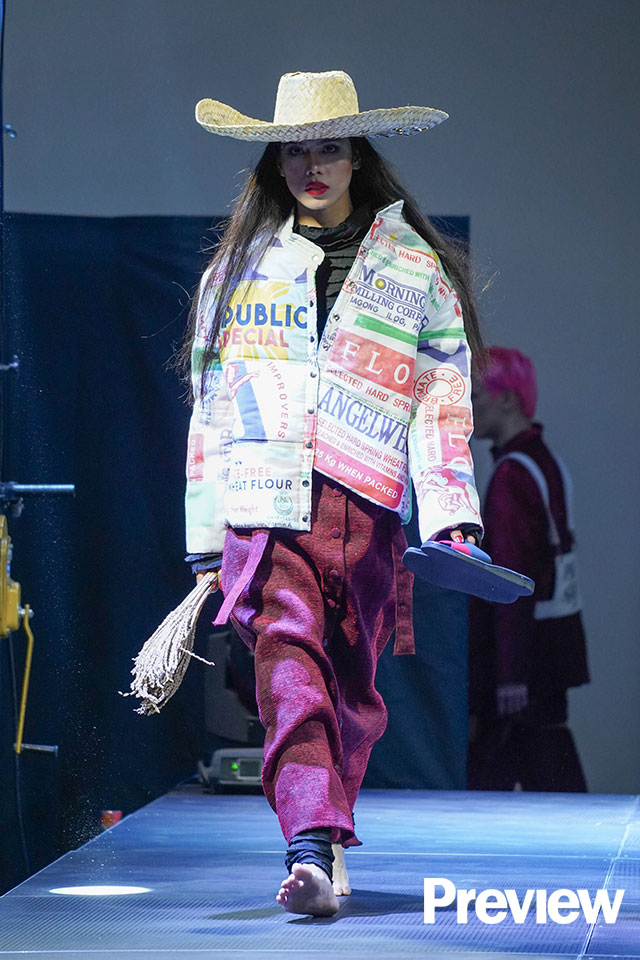 Continue scrolling to see the collections made by our promising new designers.
Kiana Agbisit's Ardor Galactica
Kiana was inspired by all things beyond Earth, like aliens and extraterrestrial beings that she's been interested in since she was young. It may have started out as mere fascination of the aesthetics, but Kiana, in time, "grew to appreciate them as a metaphor for self-acceptance." Her collection, according to the young designer, is meant to reflect the sentiment that everything belongs somewhere through "its spectrum of colors and fabrics, as well as its details and motifs."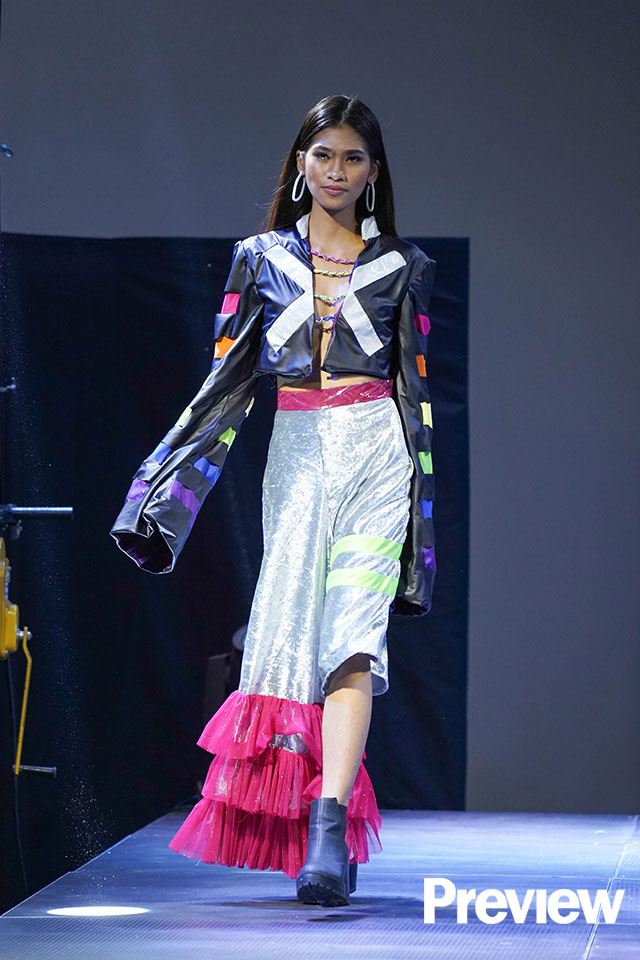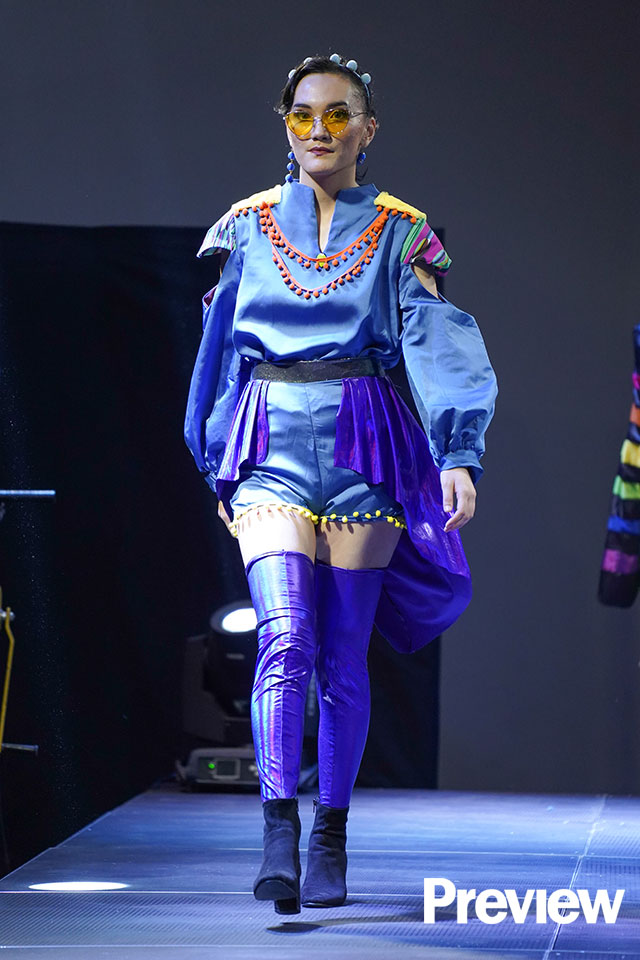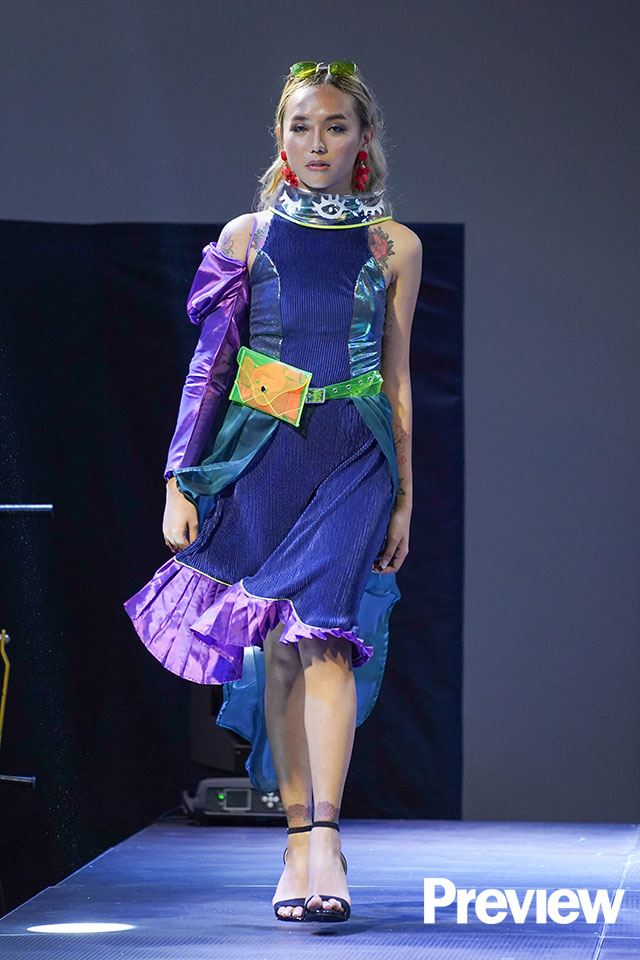 ADVERTISEMENT - CONTINUE READING BELOW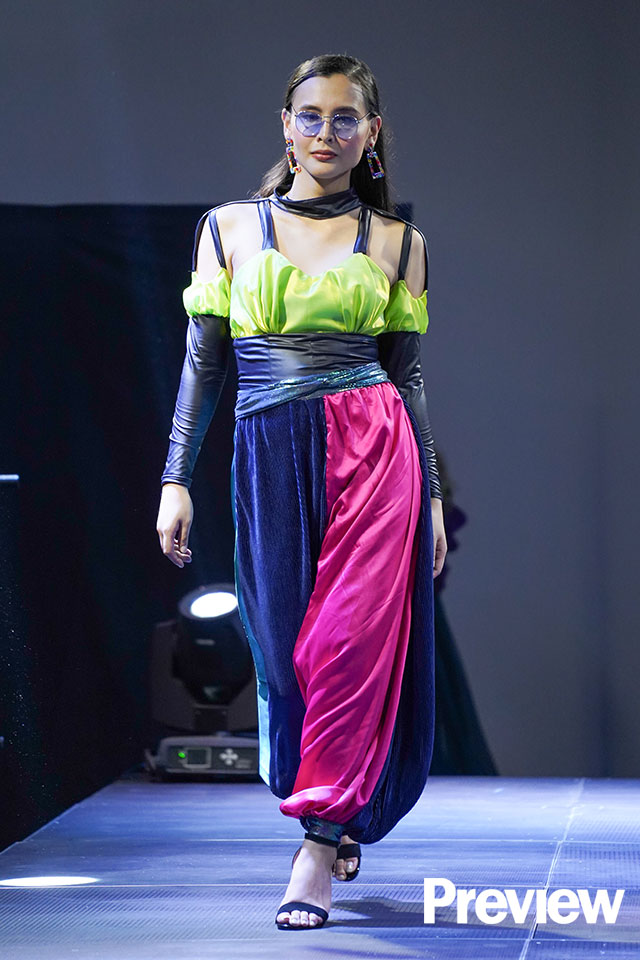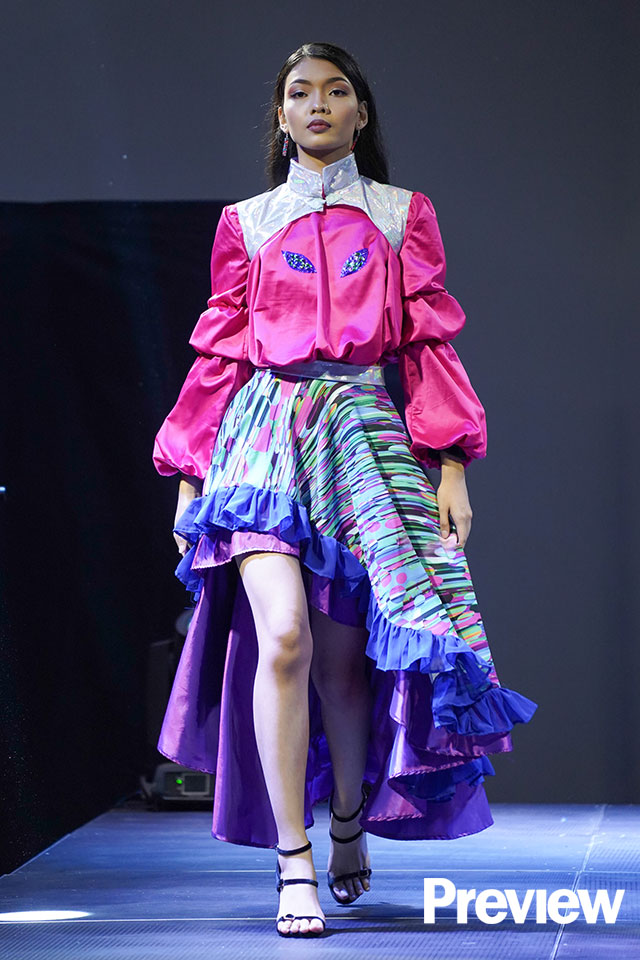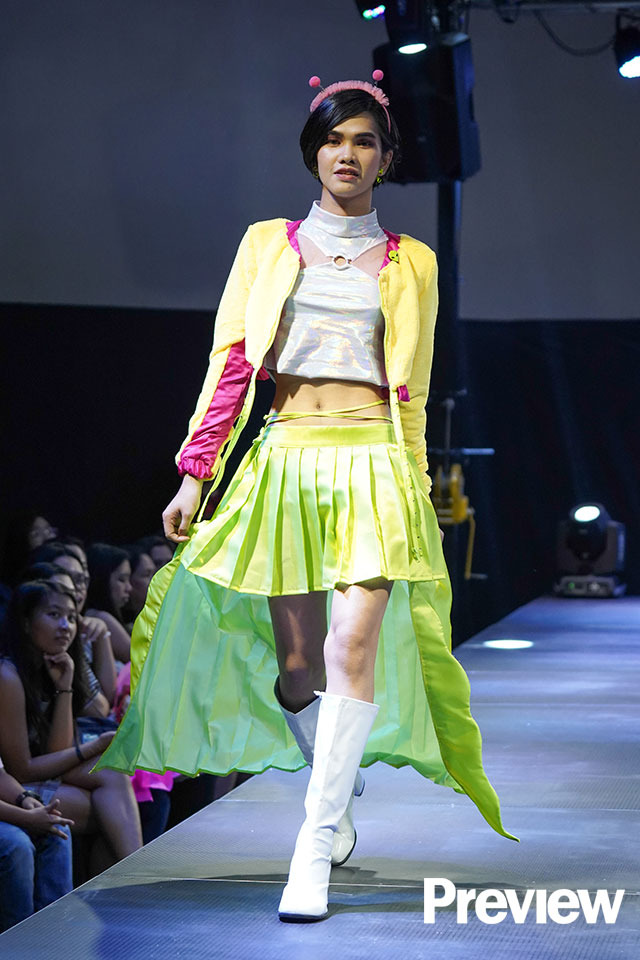 Patricia Aurelio's Batang Hinubog ng Bayan
Patricia's concept for her collection is hinged on her realization "that there really is a civil war in the Philippines and that there are red fighters in the countryside struggling for national democracy." And so, she made clothes that were inspired by the military and other political fighters. "The majority of the fabrics I used were for upholstery. I also used plastic covers, buckles, and backpack straps. Textures brought life into my rather simple designs. I thought about what red fighters needed to wear in combat and came to the conclusion that, like the army, they needed to be camouflaged and protected," Patricia explains.
ADVERTISEMENT - CONTINUE READING BELOW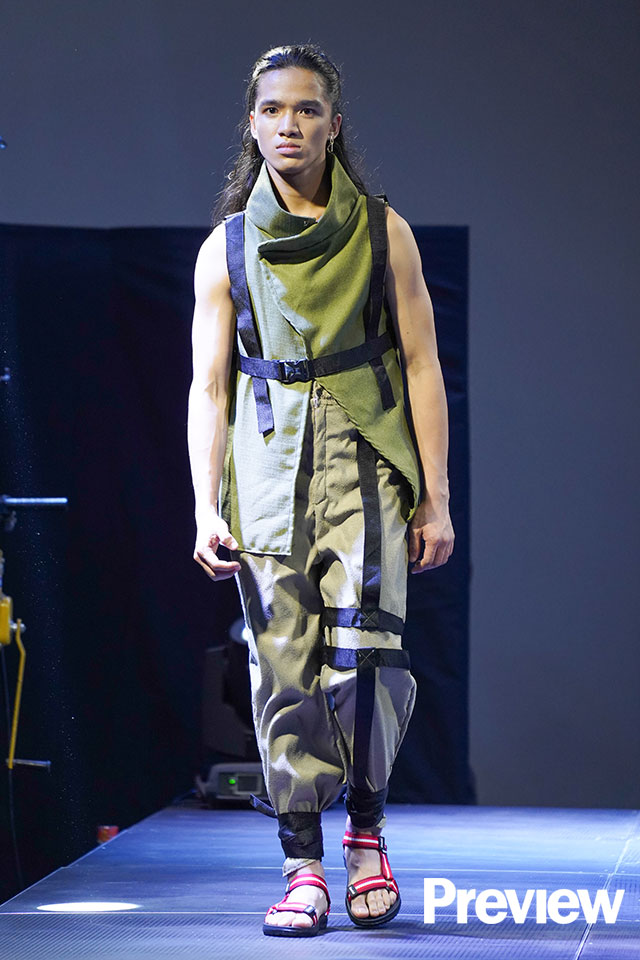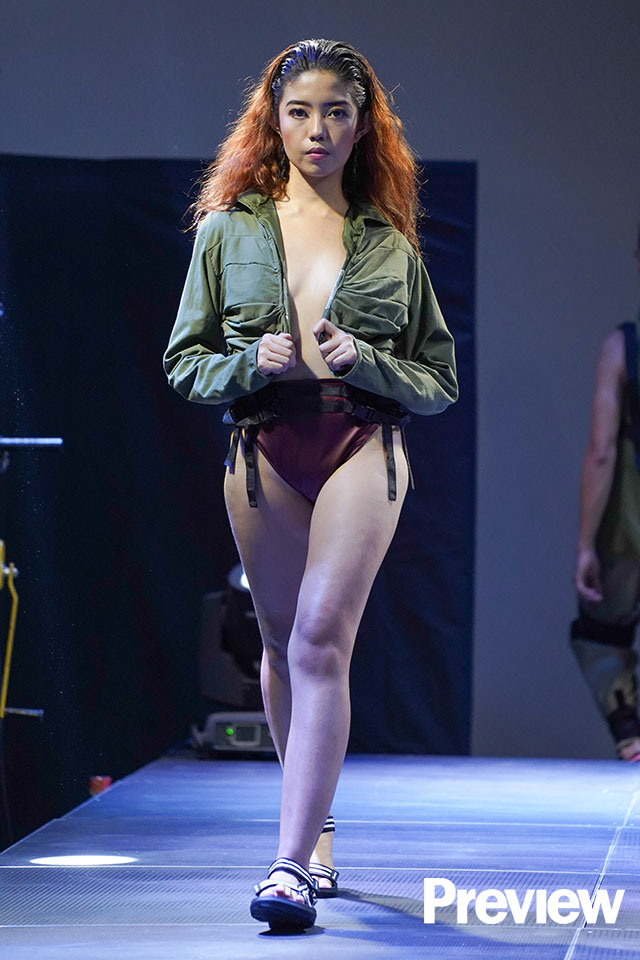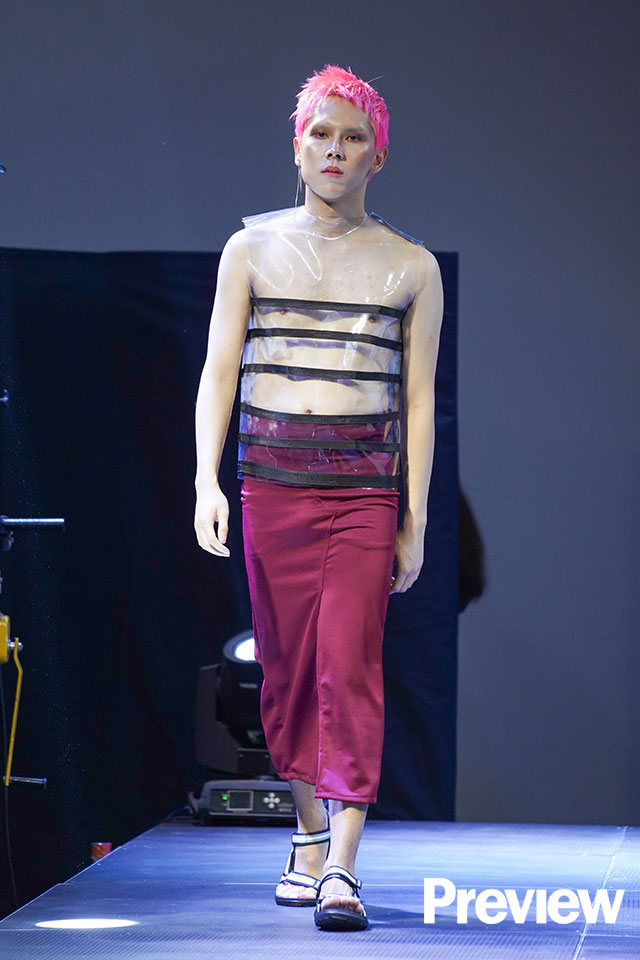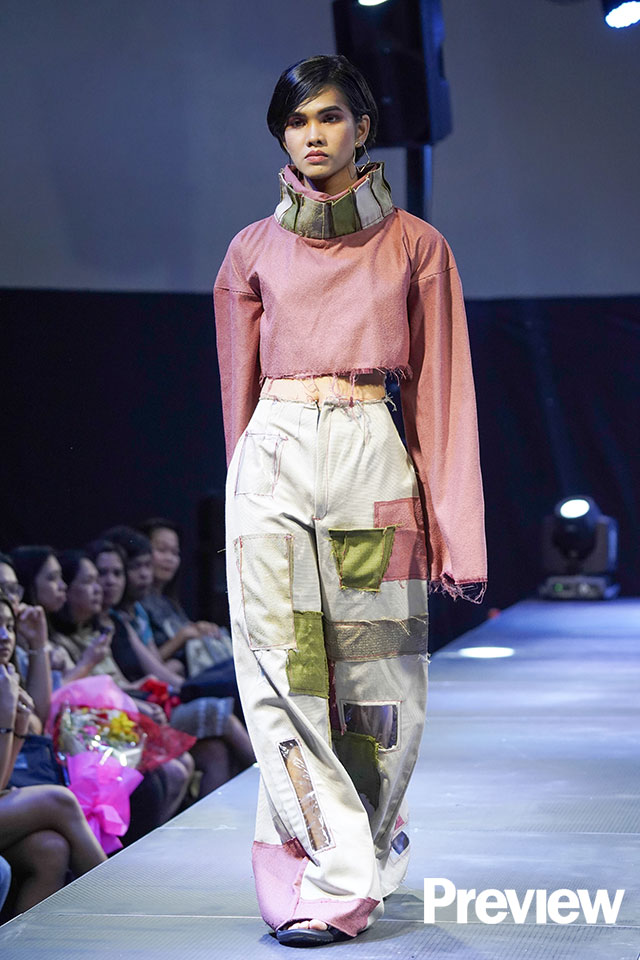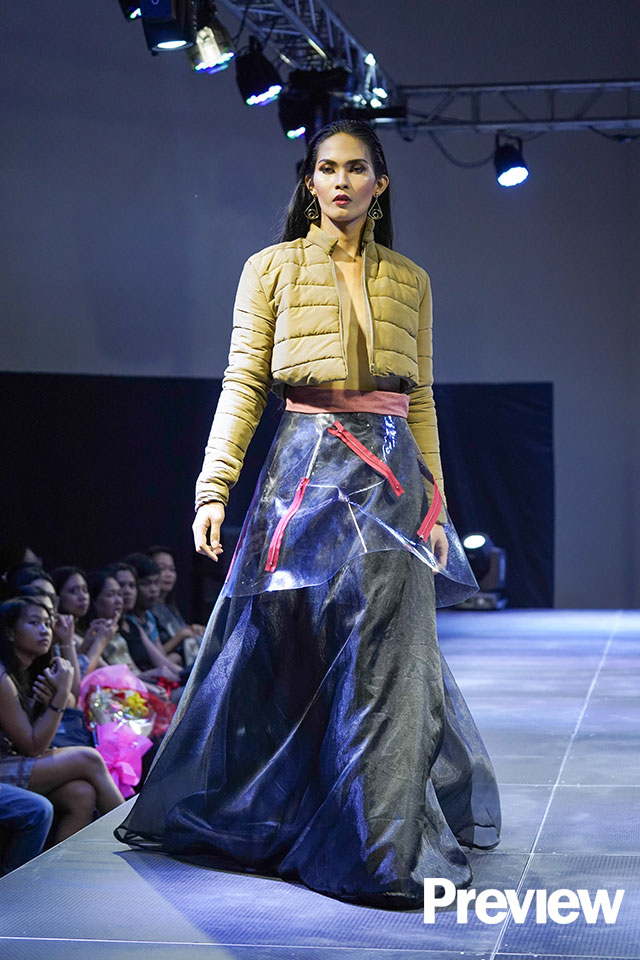 ADVERTISEMENT - CONTINUE READING BELOW
Shaina Baterbonia's Bandila
Shaina was inspired by our national flag, specifically how it was made by Filipina seamstresses. "Each look is inspired by a different aspect of the Filipino people," she explains. "There are those who live in wealth and [are] blinded by privilege, while [the] majority continues to be oppressed and silenced."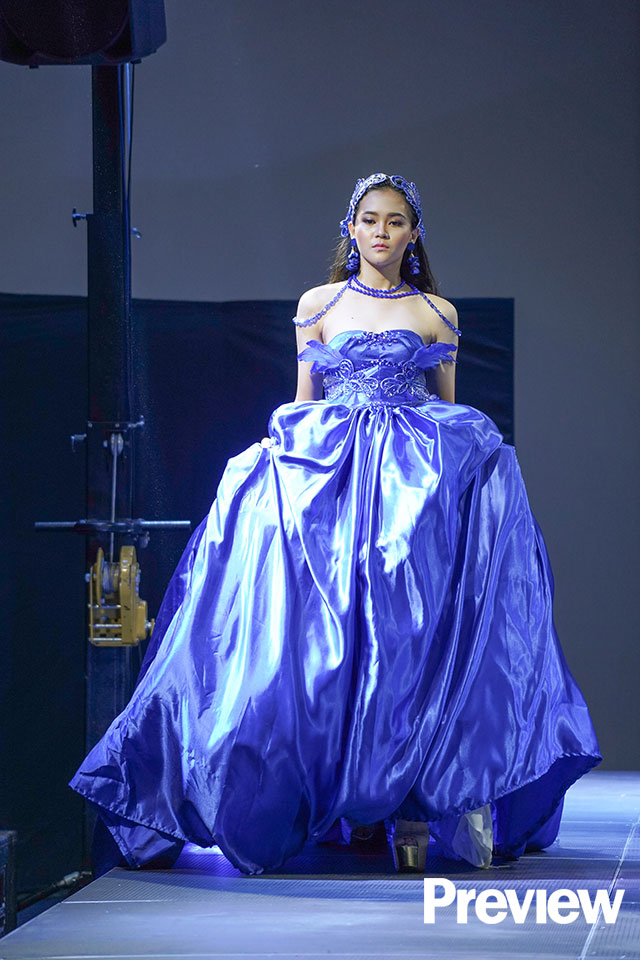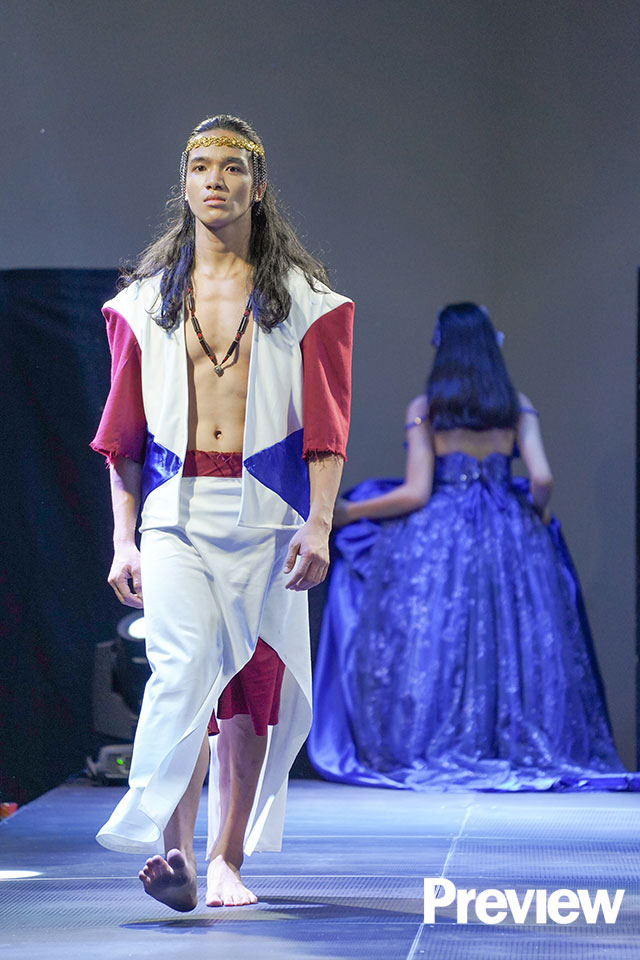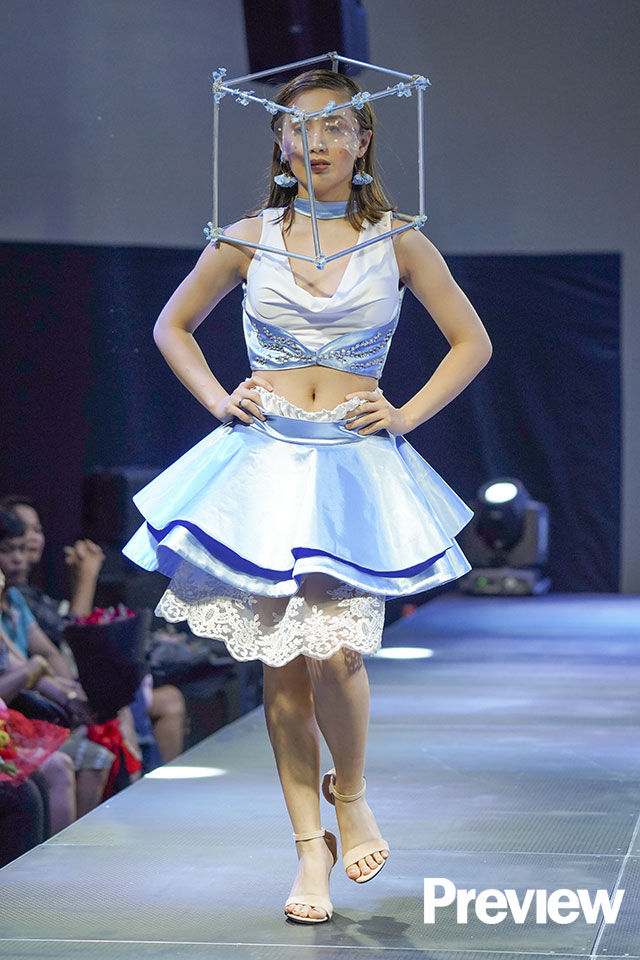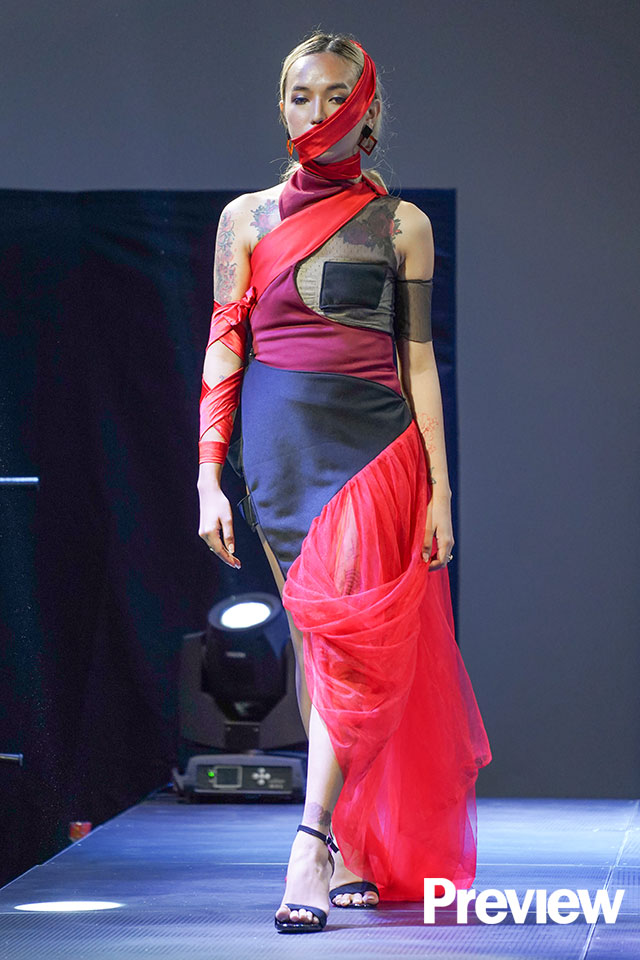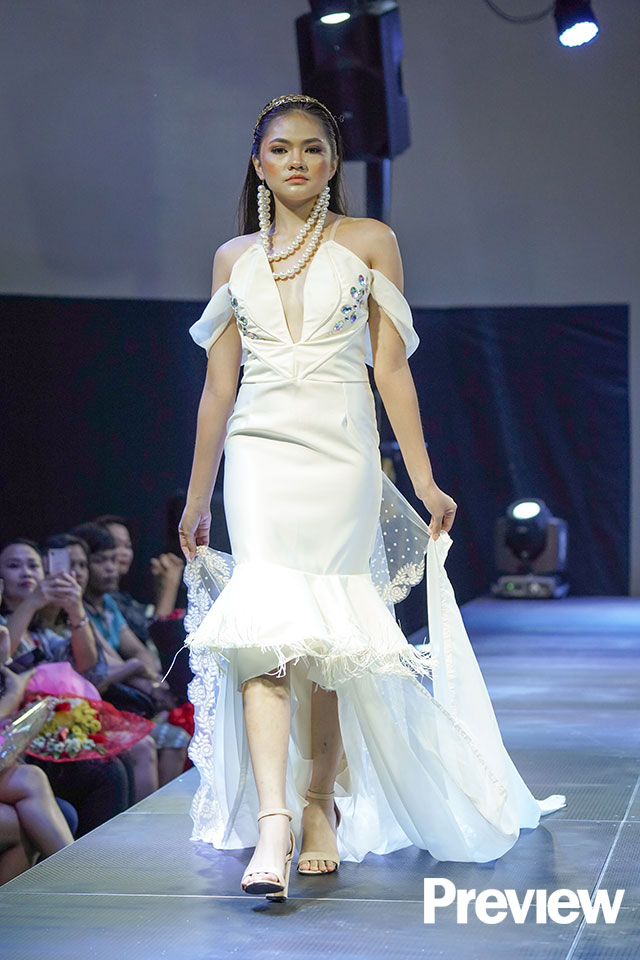 ADVERTISEMENT - CONTINUE READING BELOW
Athina Cabase's Reign
Pageant enthusiast Athina created evening gowns that celebrate the women's body. Having once been crowned as a small town's beauty queen back in 2016, Athina shares that she loves wearing evening gowns herself, which led her to make pieces that would make a woman feel "confident, sexy, and beautiful at the same time."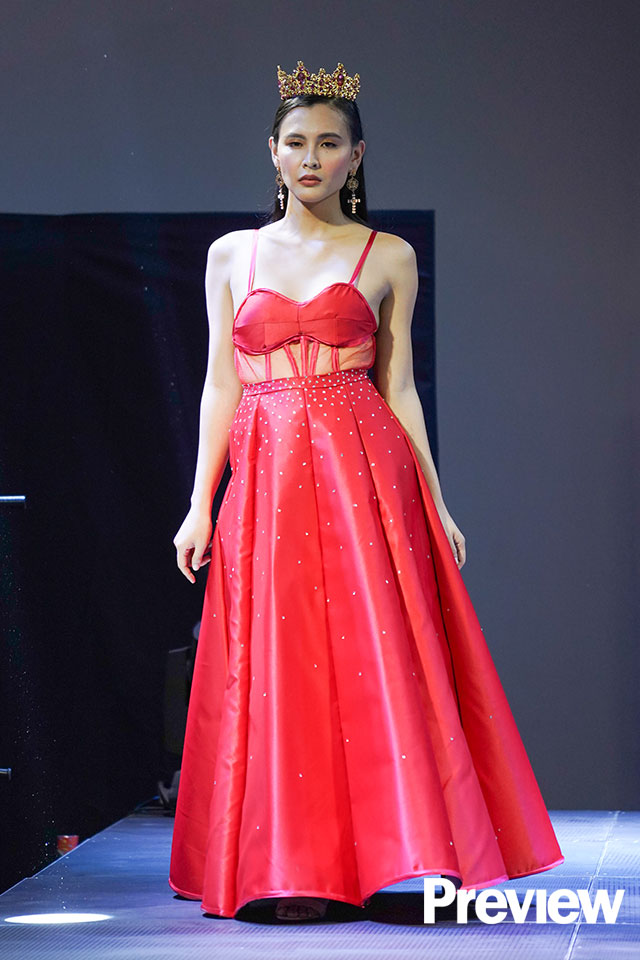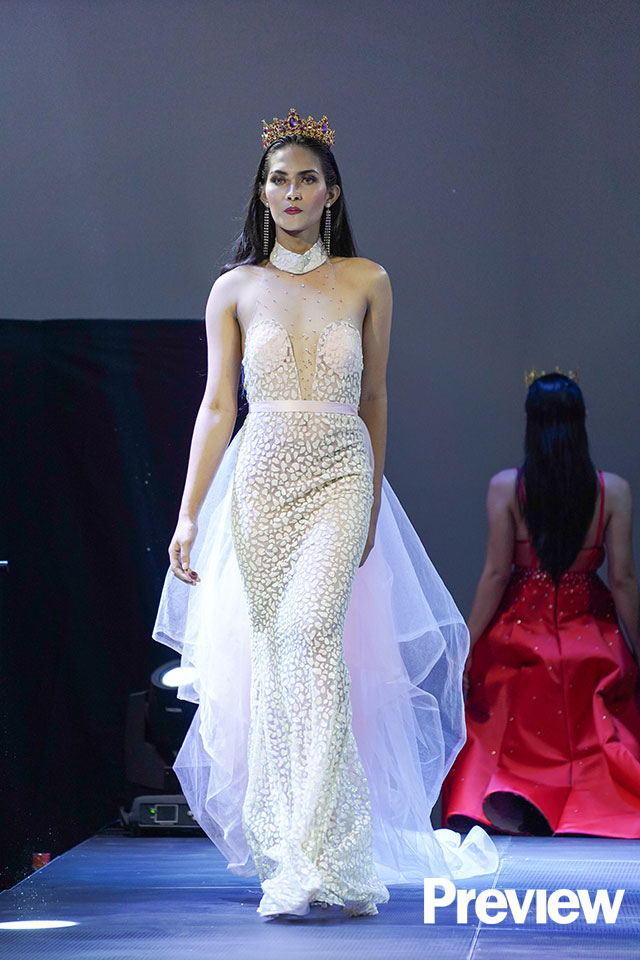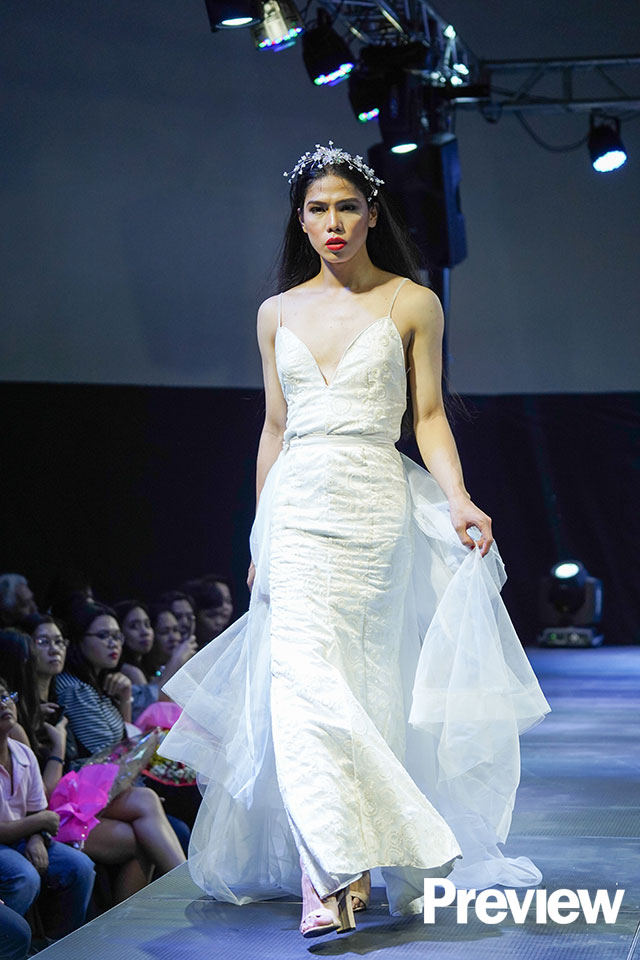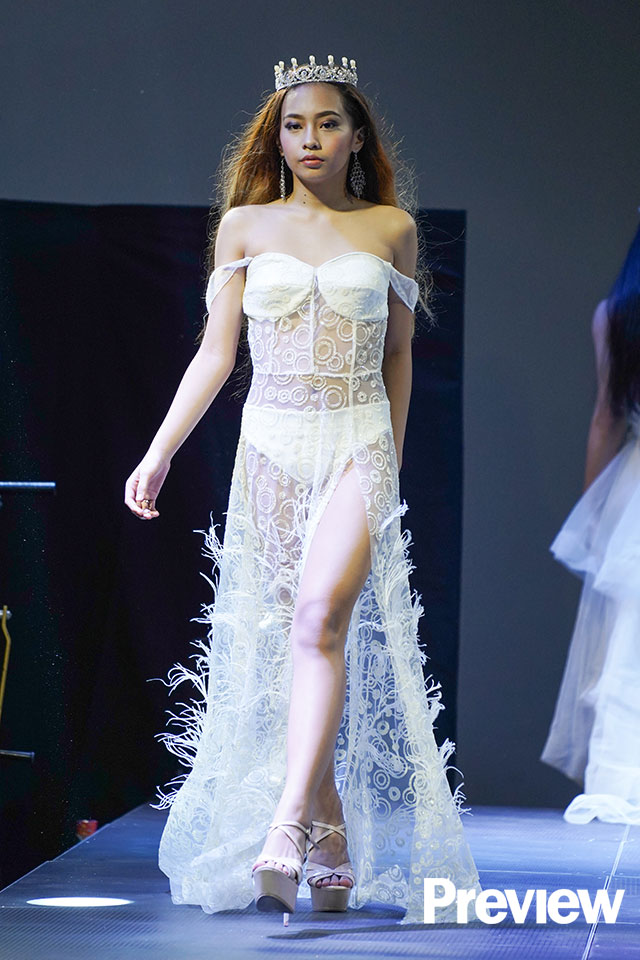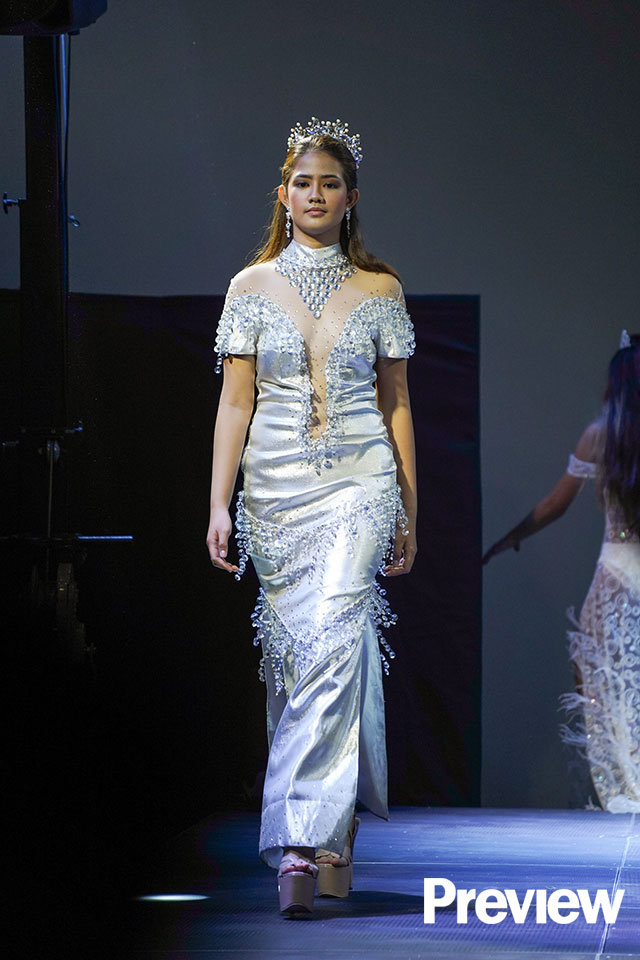 ADVERTISEMENT - CONTINUE READING BELOW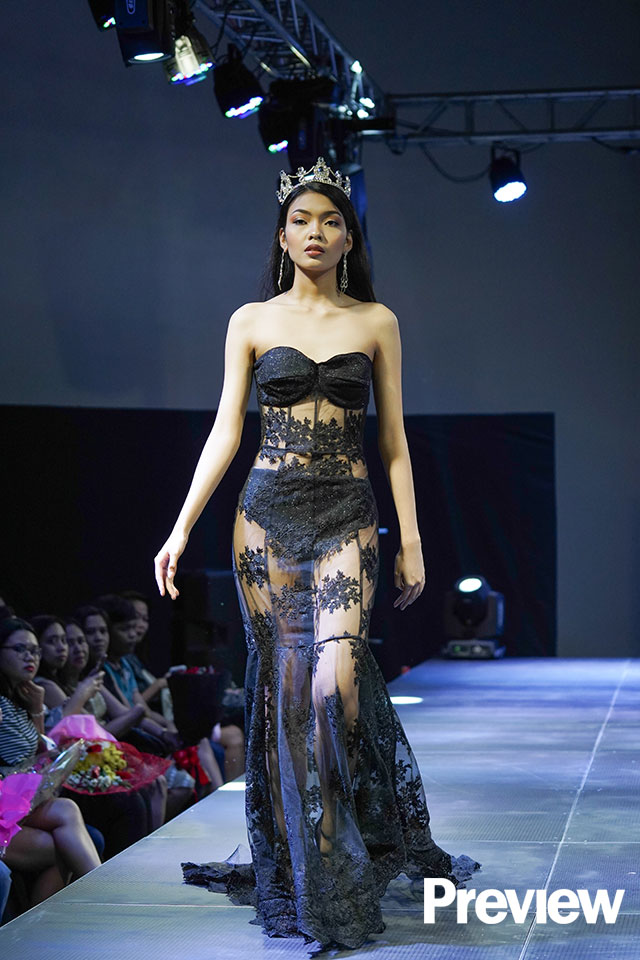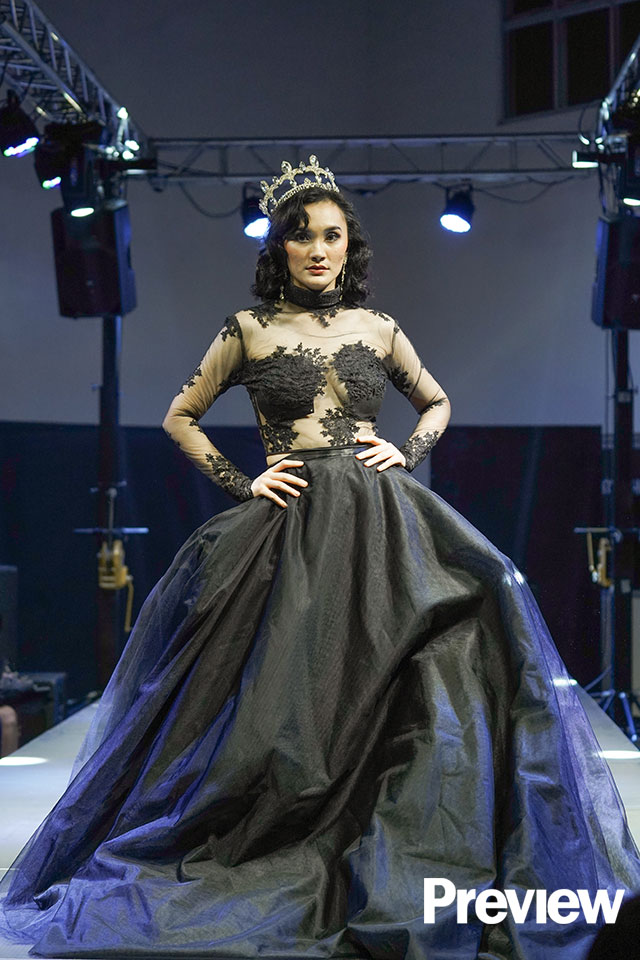 Pauline Cansanay's All Hail
Pauline's collection was inspired by Cleopatra. "Cleopatra seemed to be perfect for it because despite being known for her exquisite beauty, her identity still remains a mystery. In fact, we don't even know if she's actually pretty," she says. To bring the collection to life, Pauline used embellishments like matte gold sequins to narrate Cleopatra's life. This started "from her coronation as the queen of Egypt to her death," explains Pauline. "My collection doesn't have too many Egyptian elements due to the fact that Cleopatra is not Egyptian. Roman accents could also be seen as she was involved with Marc Anthony and Julius Ceasar who are Romans."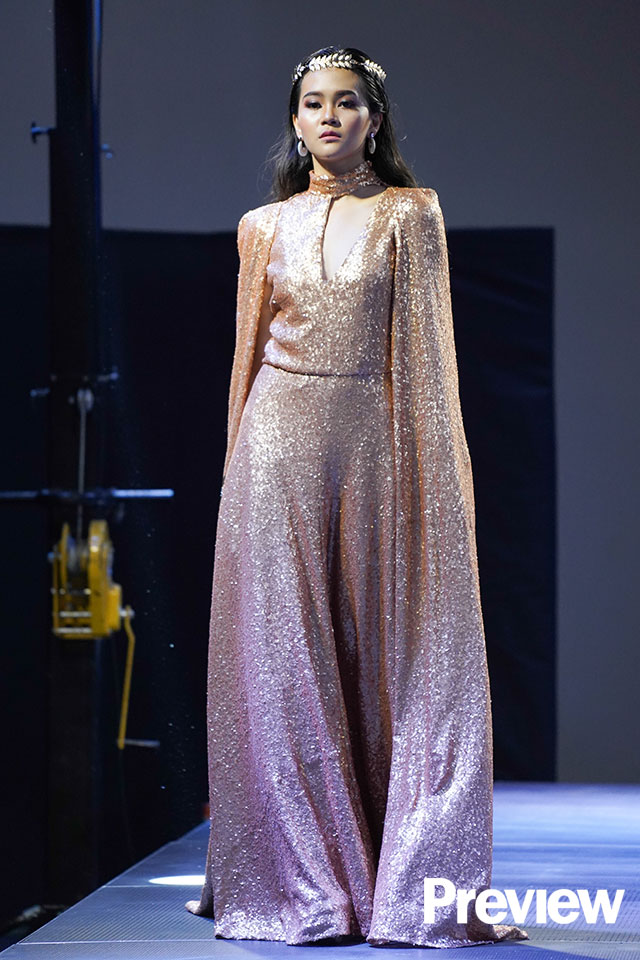 ADVERTISEMENT - CONTINUE READING BELOW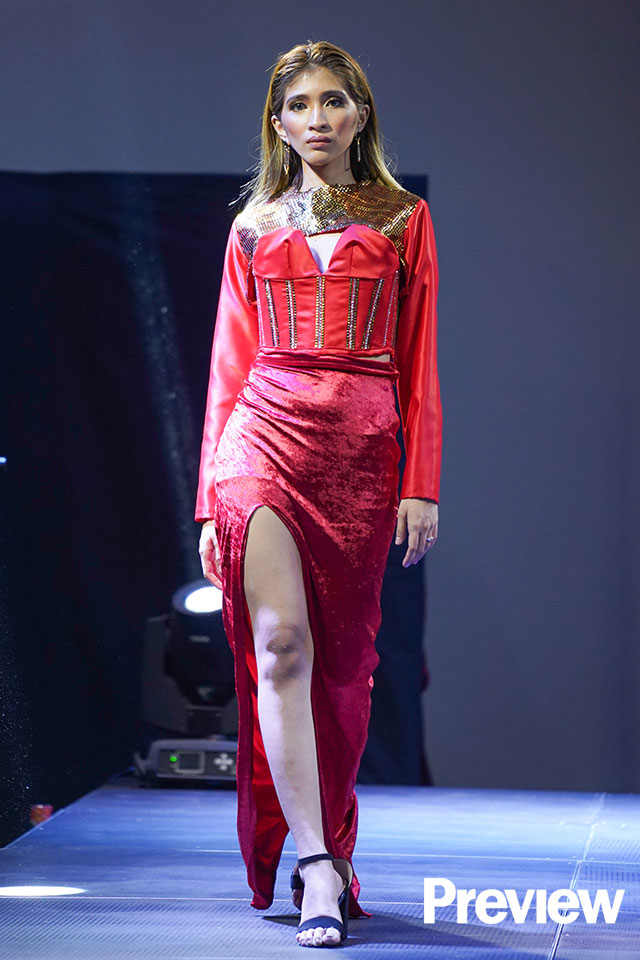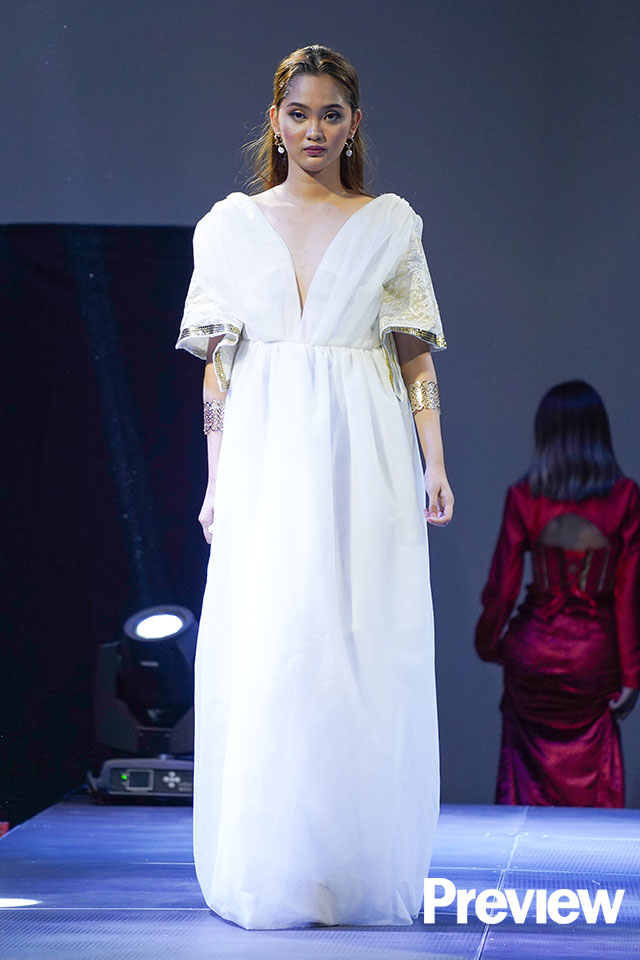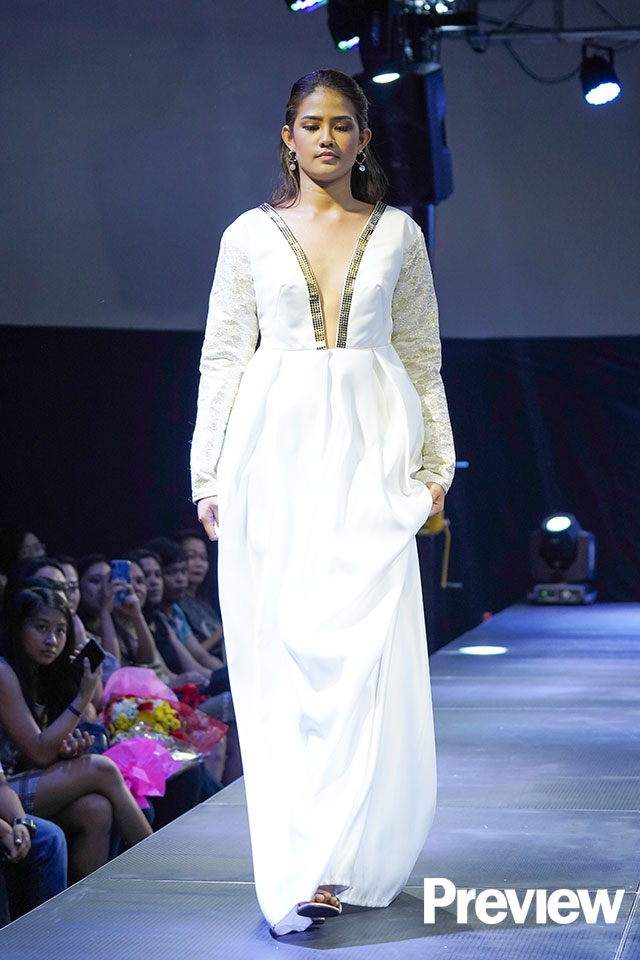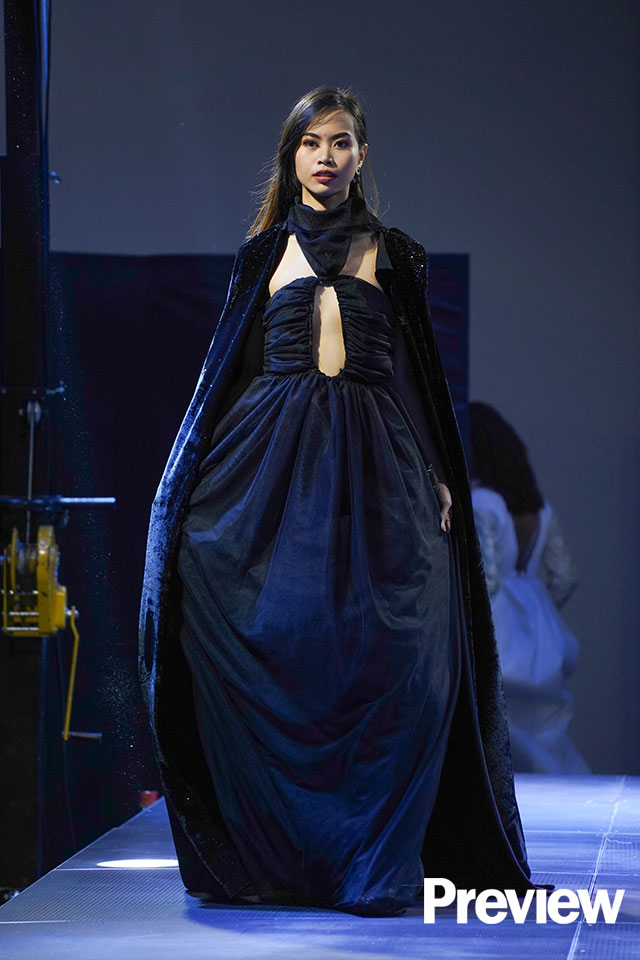 Bea Colon's Deja Vu
Bea goes back in time for her collection called Deja Vu. Bea takes us back to the days of the court jester with her revamped image of the royal entertainer replete with puffed sleeves, bloomers, pleats, and bustiers.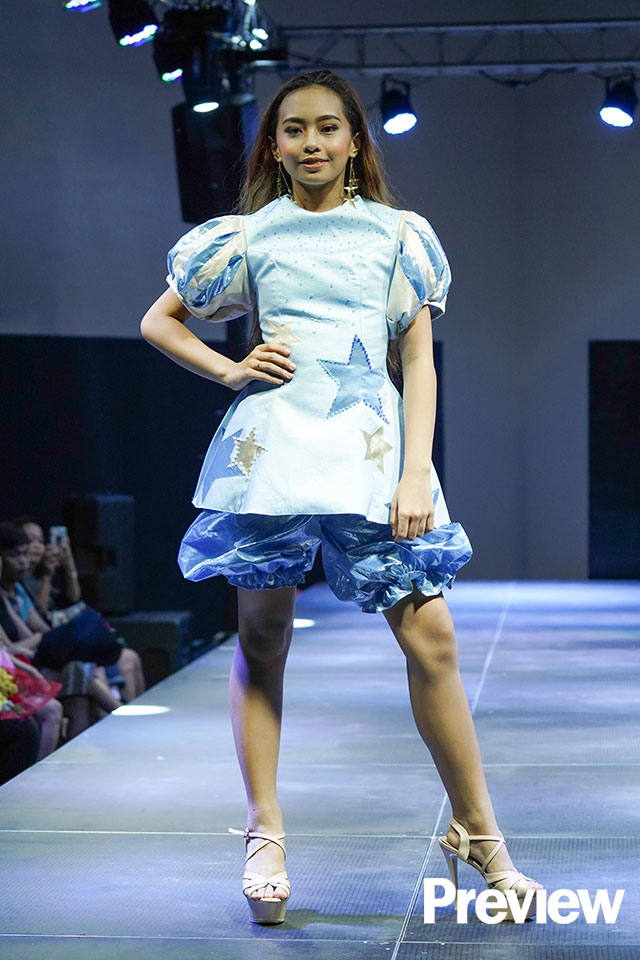 ADVERTISEMENT - CONTINUE READING BELOW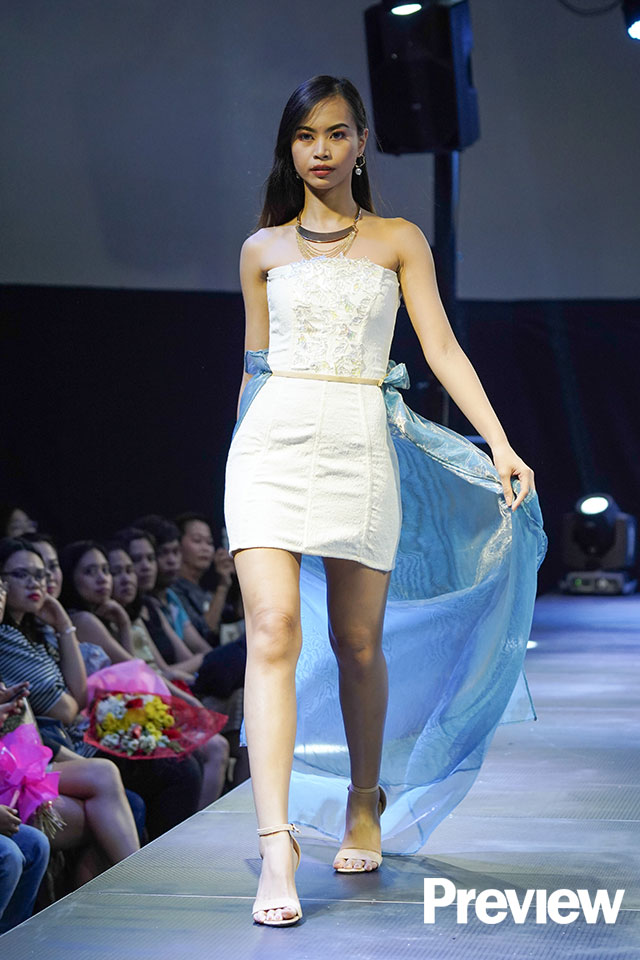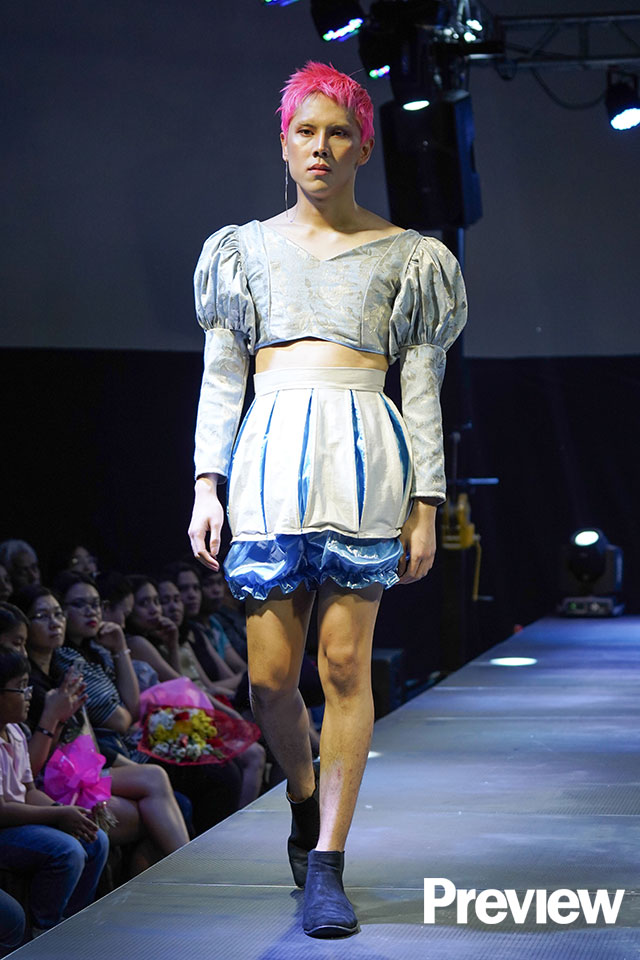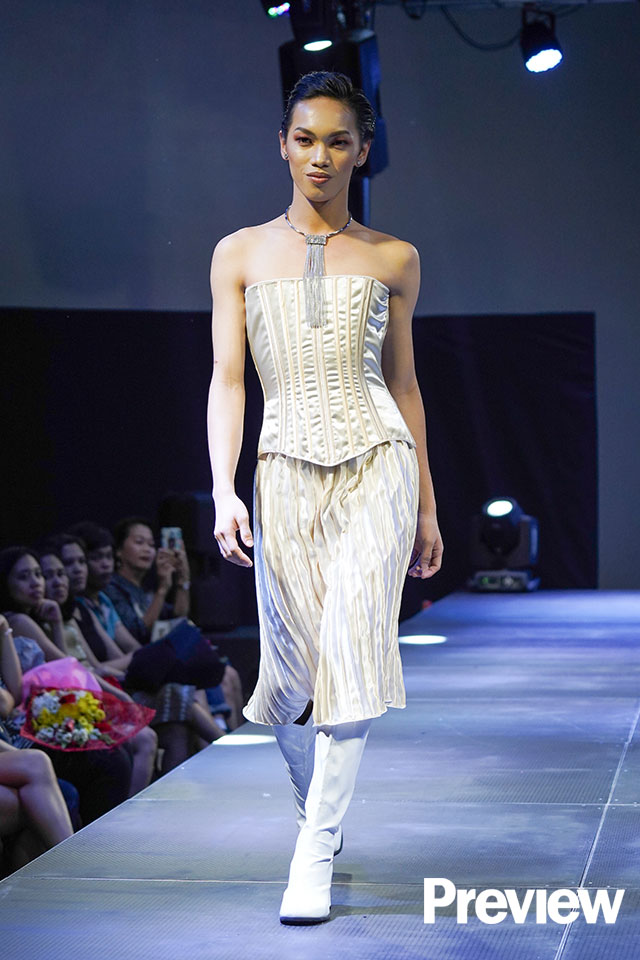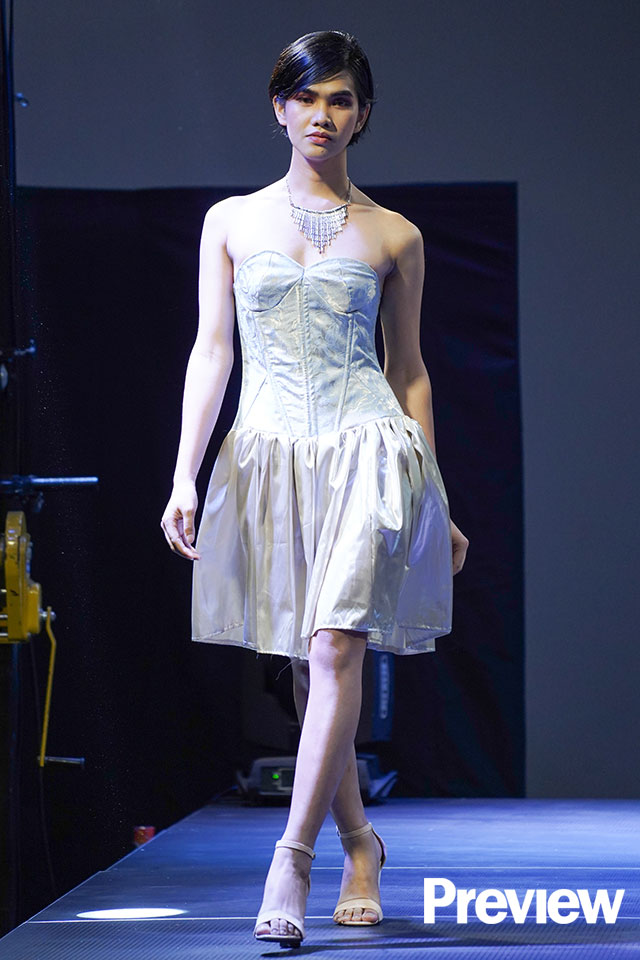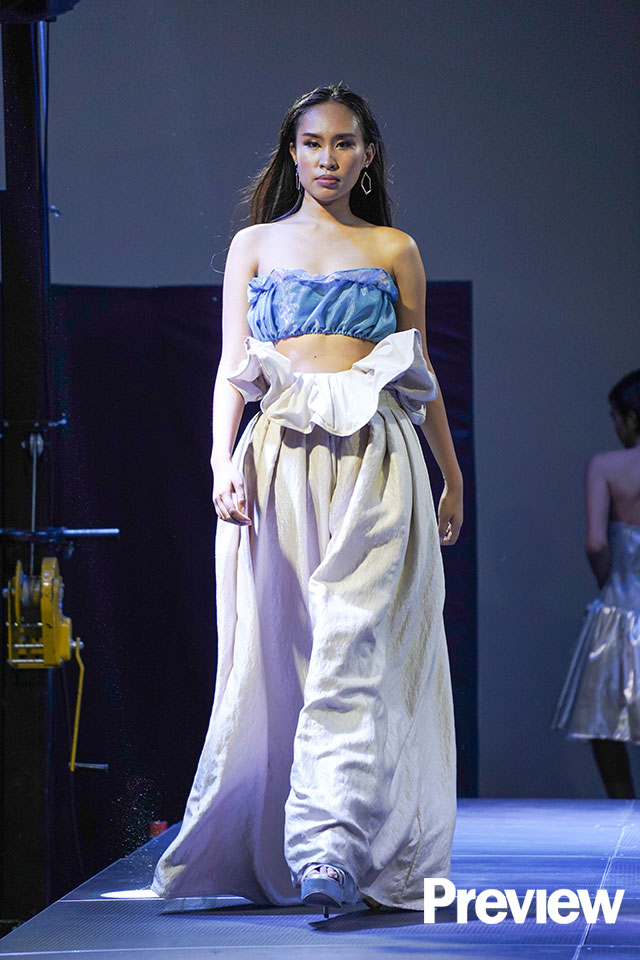 ADVERTISEMENT - CONTINUE READING BELOW
Lean Evangelista's Amour et Lumières
Lean made clothes that underline her dream of visiting Paris, where her parents are currently based. Through this collection, she realizes her life-long dream via pieces that are "dreamy, feminine, and carefree" made from "fur, soft tulle, duchess satin, and lace" as well as imported Parisian fabrics her mom bought especially for her.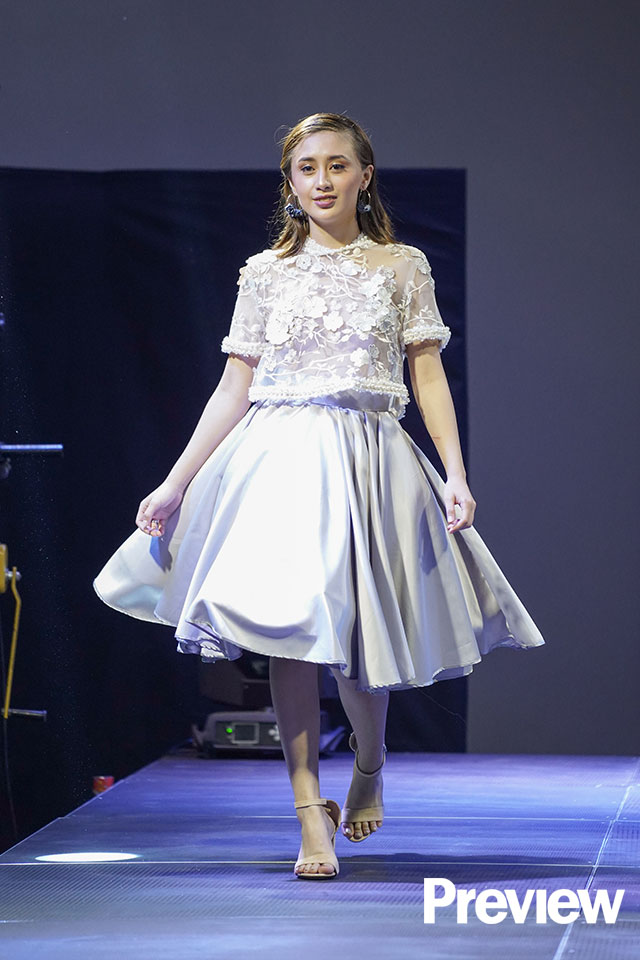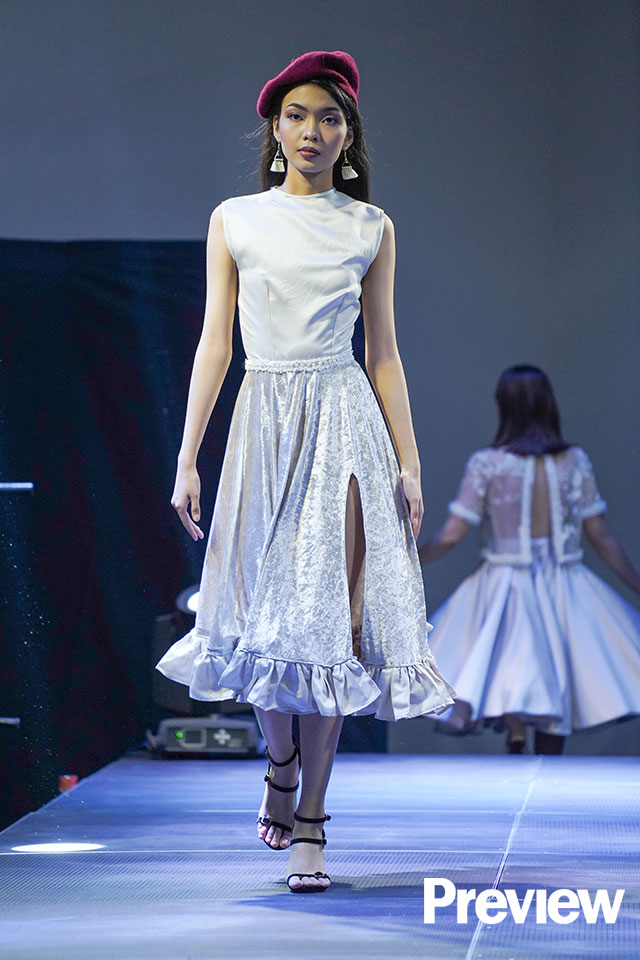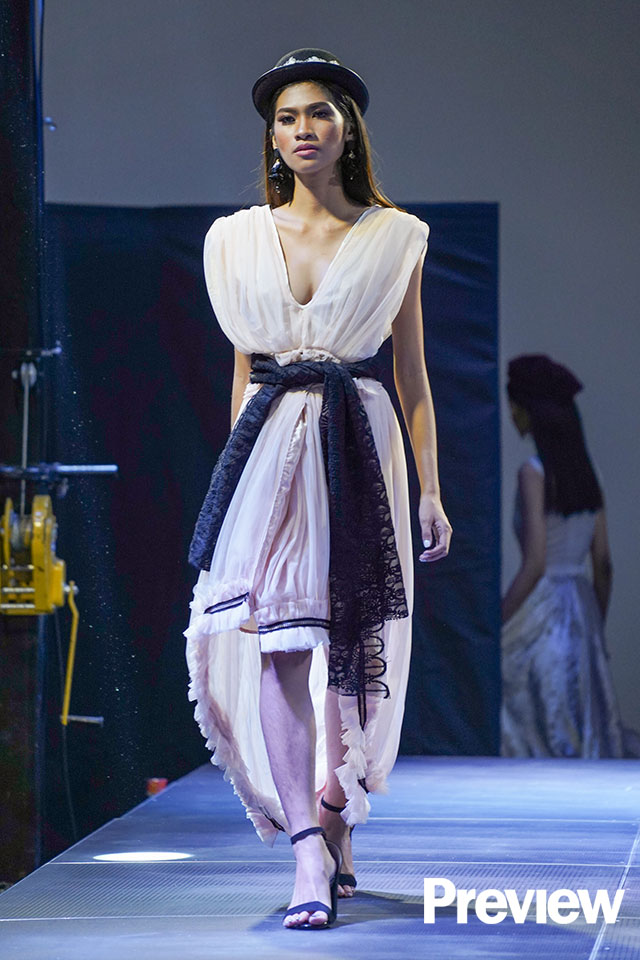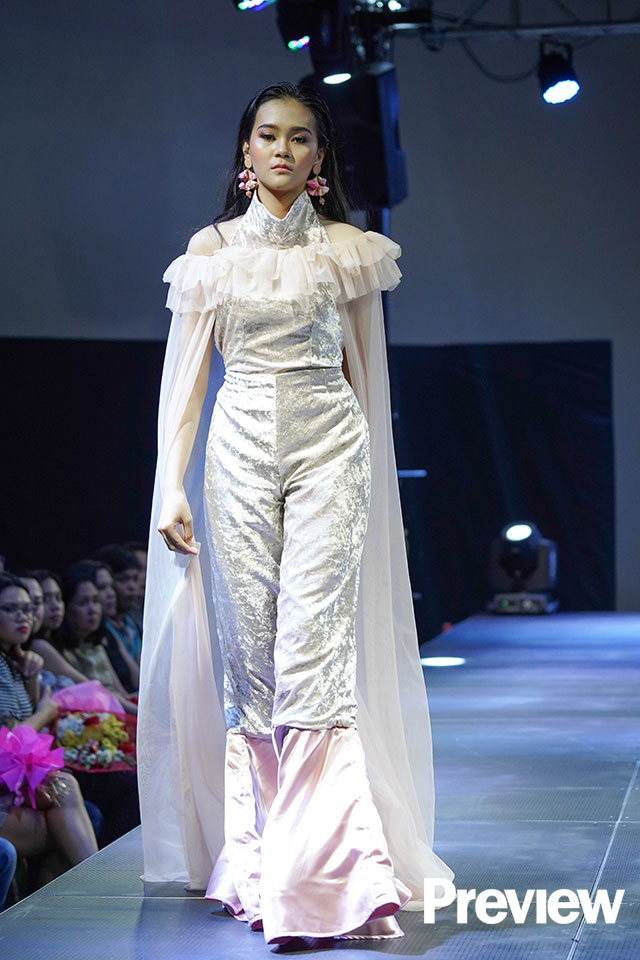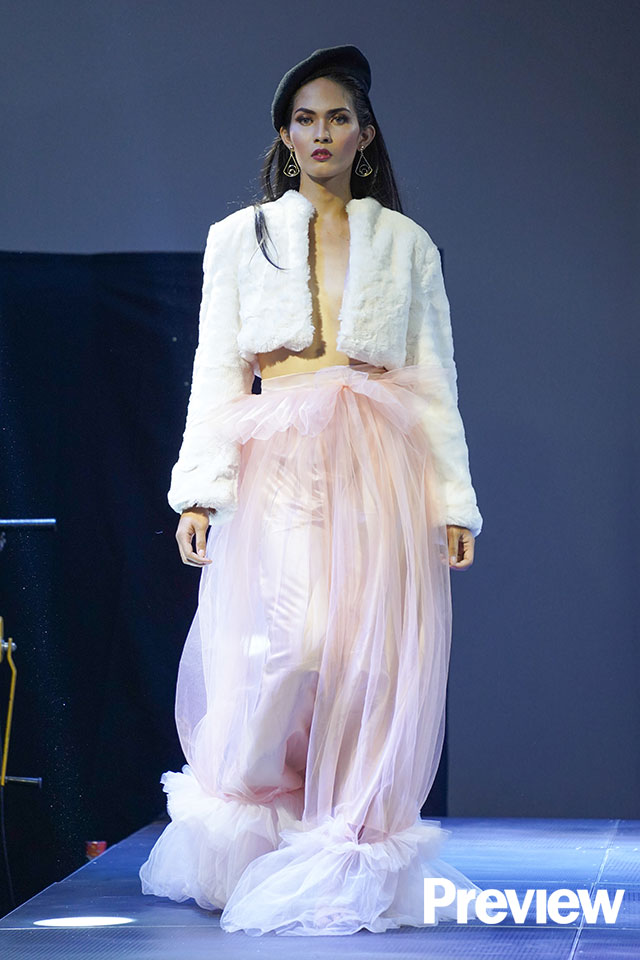 ADVERTISEMENT - CONTINUE READING BELOW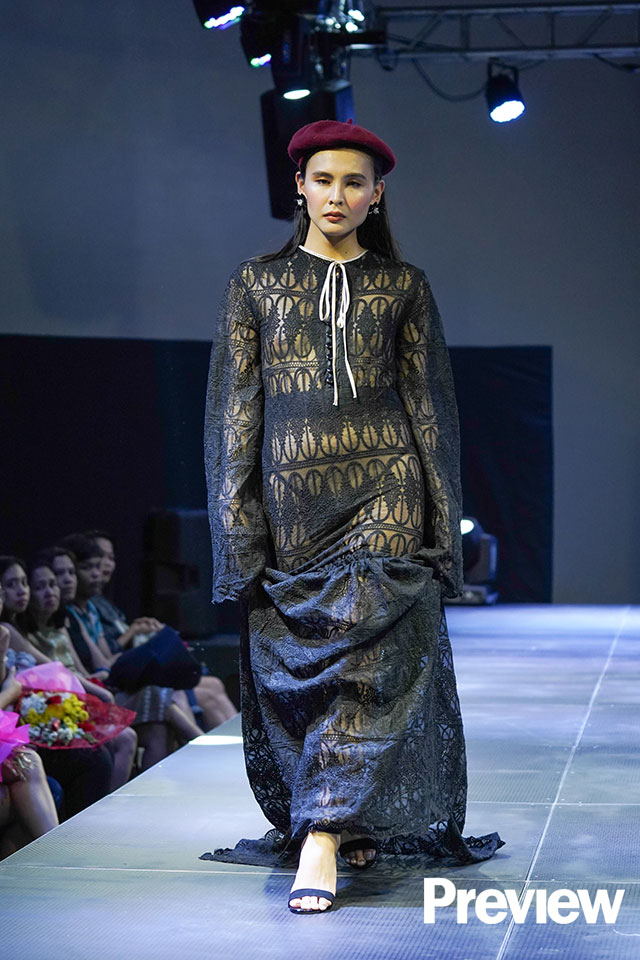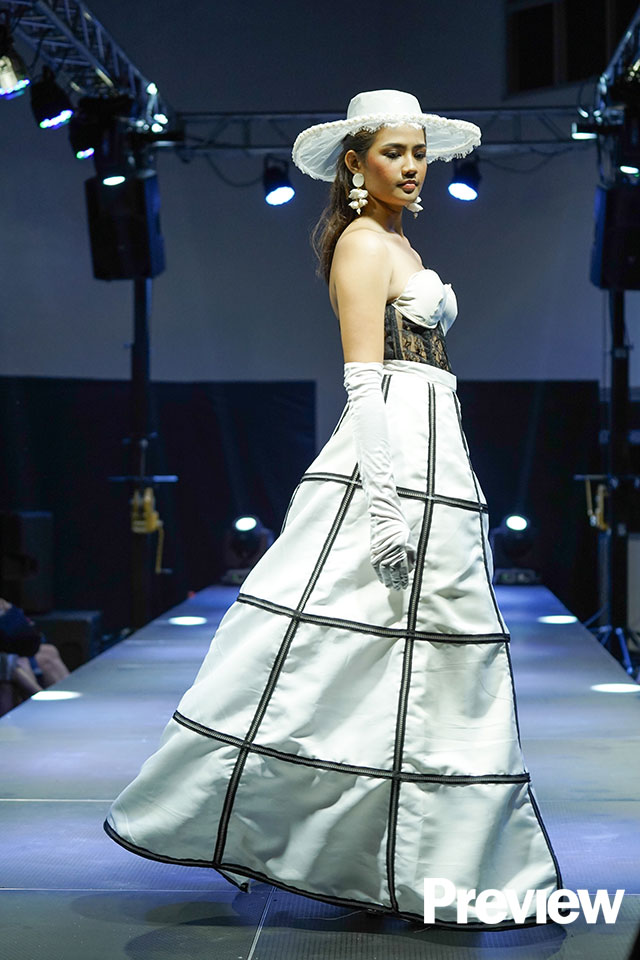 Maricar Feliciano's Theta
Maricar's collection is somewhat an introspective one, having been inspired by her "unique personality type, which is a blend of two contrasting the temperaments: choleric [and] phlegmatic. While being choleric is associated with being strong, concentrated, and firm, being phlegmatic suggests peace, space, and subtlety," she shares. To better illustrate her inspiration, she chose the colors black, blue, and white, and used various contrasting materials to represent her blend: "soft and subtle on the outside while strong and sturdy on the inside."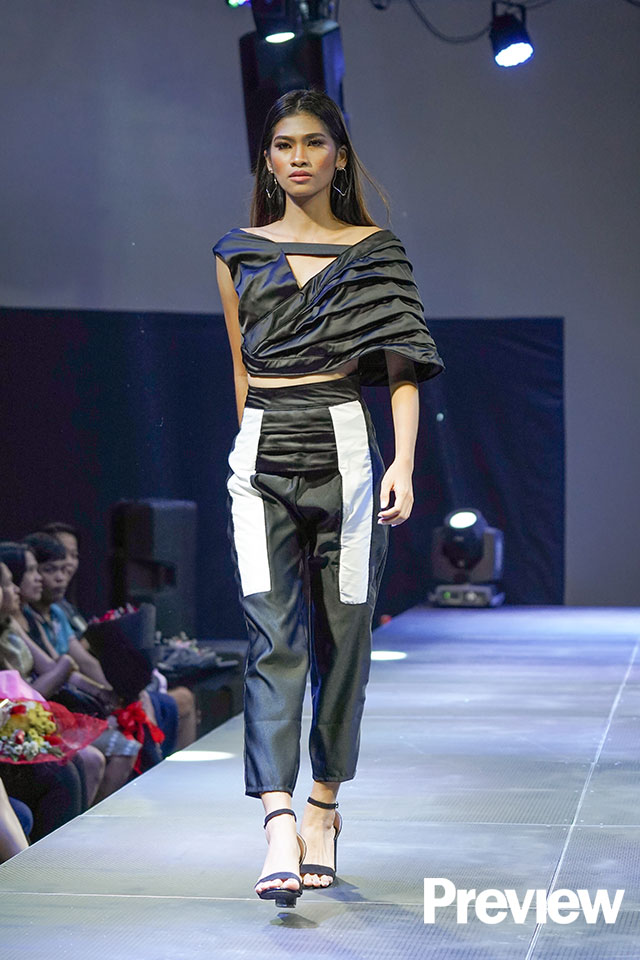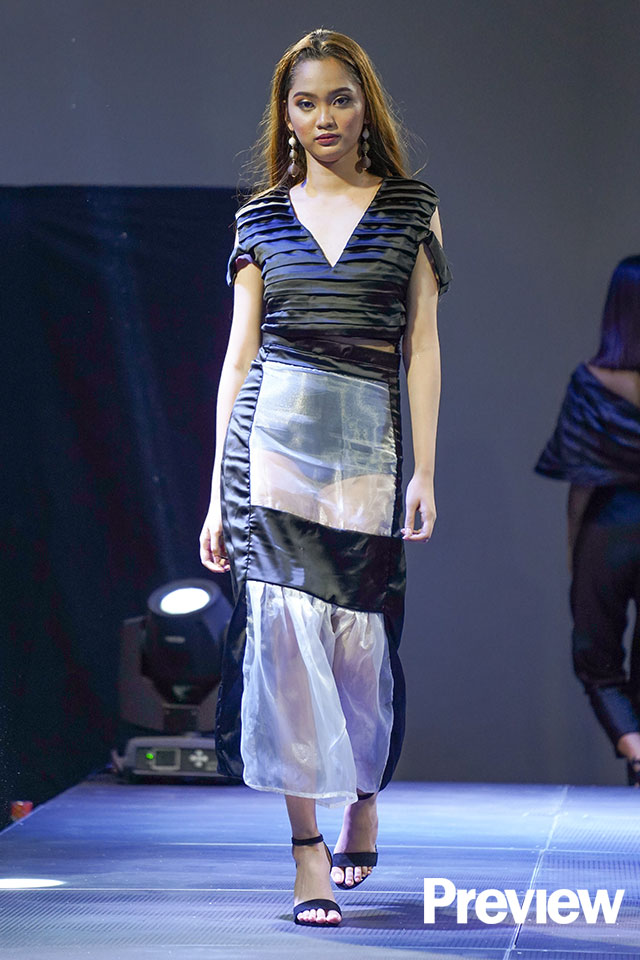 ADVERTISEMENT - CONTINUE READING BELOW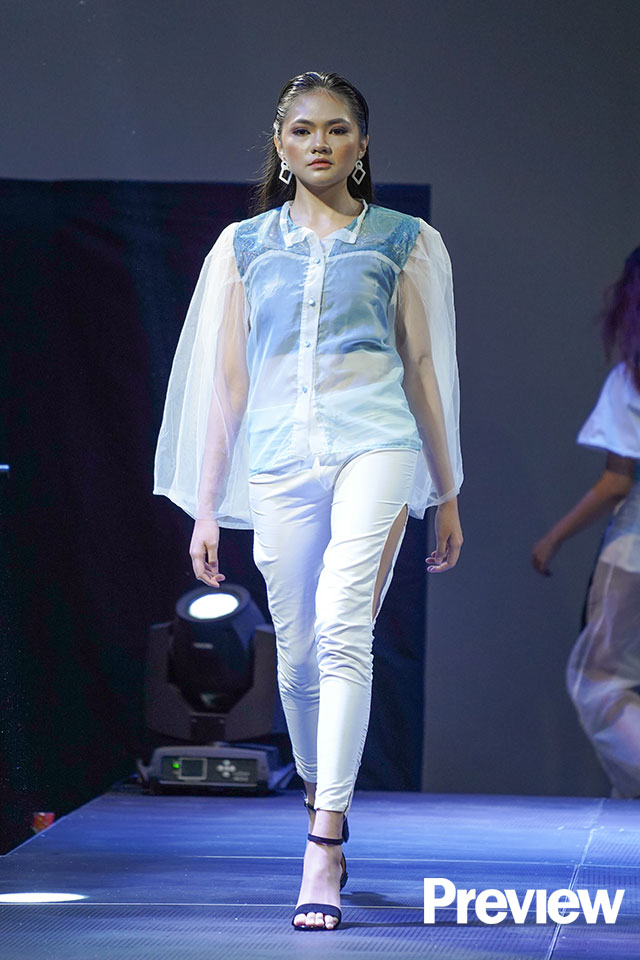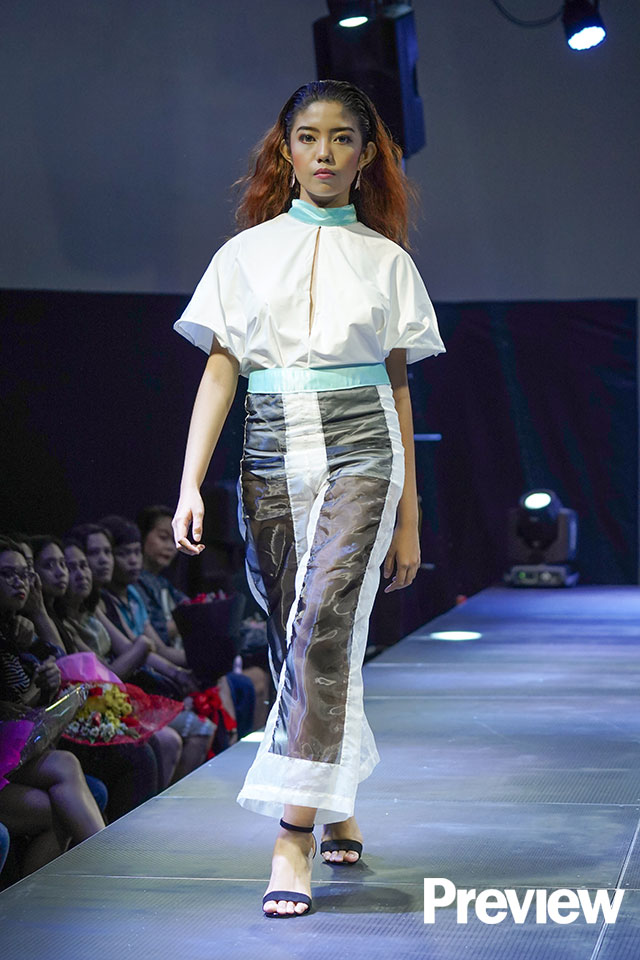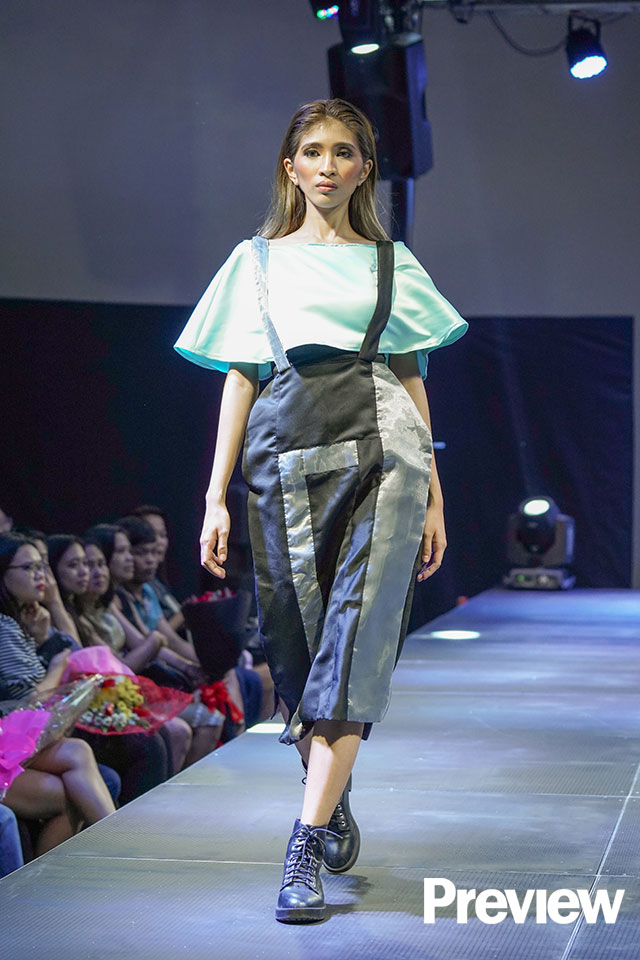 Elith Romero's Rebel Heart
This collection is Elith's take on '80s punk fashion, which she designed with the idea of "[challenging] people's definition of femininity and masculinity." Additionally, she says that these pieces would most likely be what people would wear to a Madonna concert.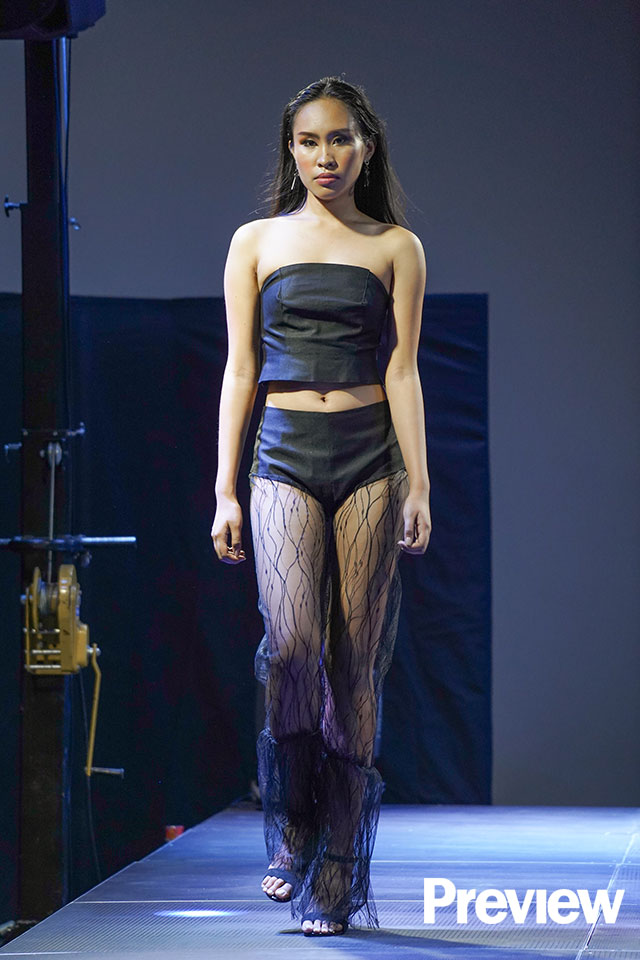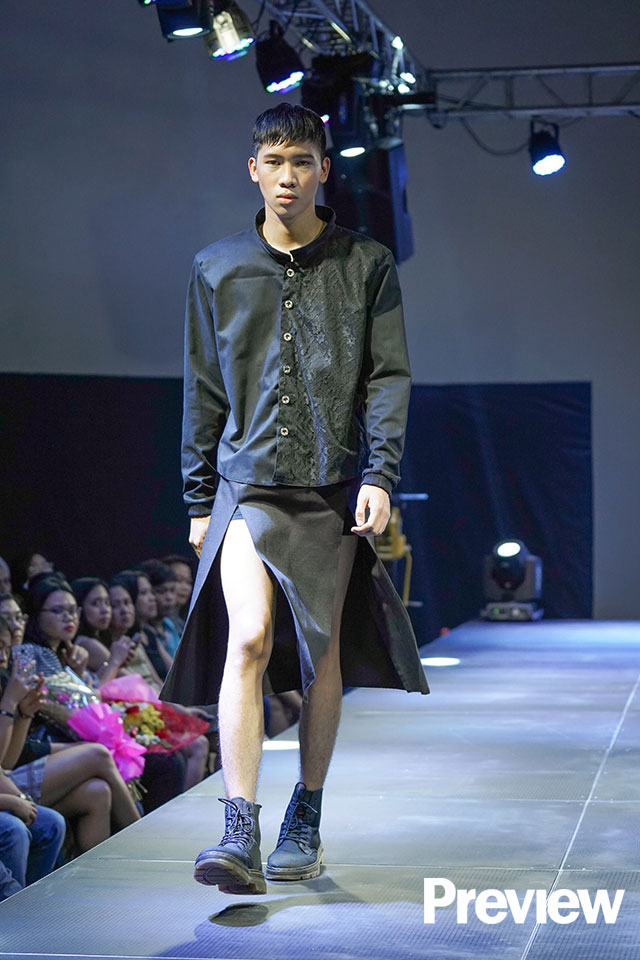 ADVERTISEMENT - CONTINUE READING BELOW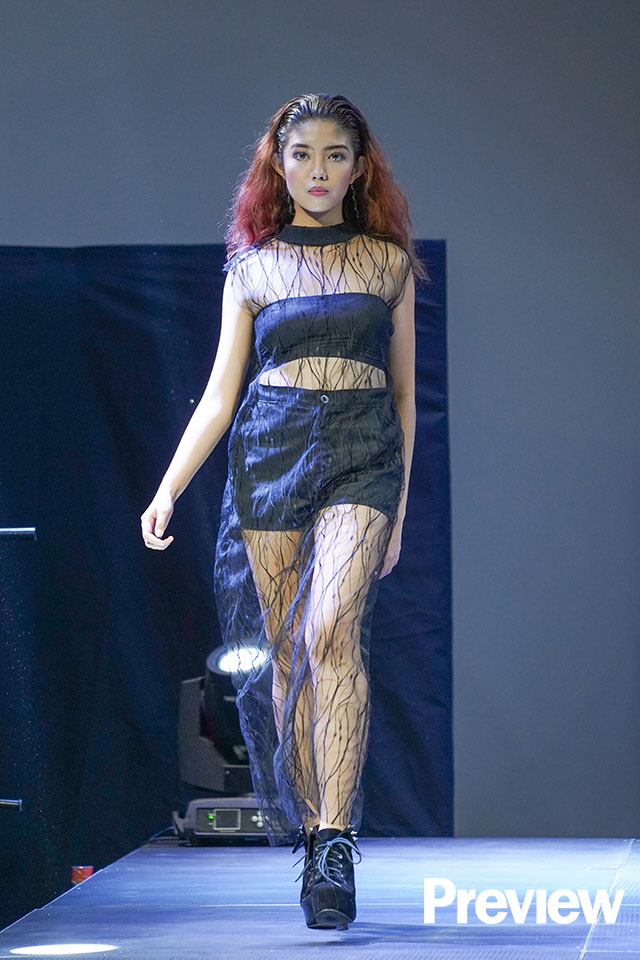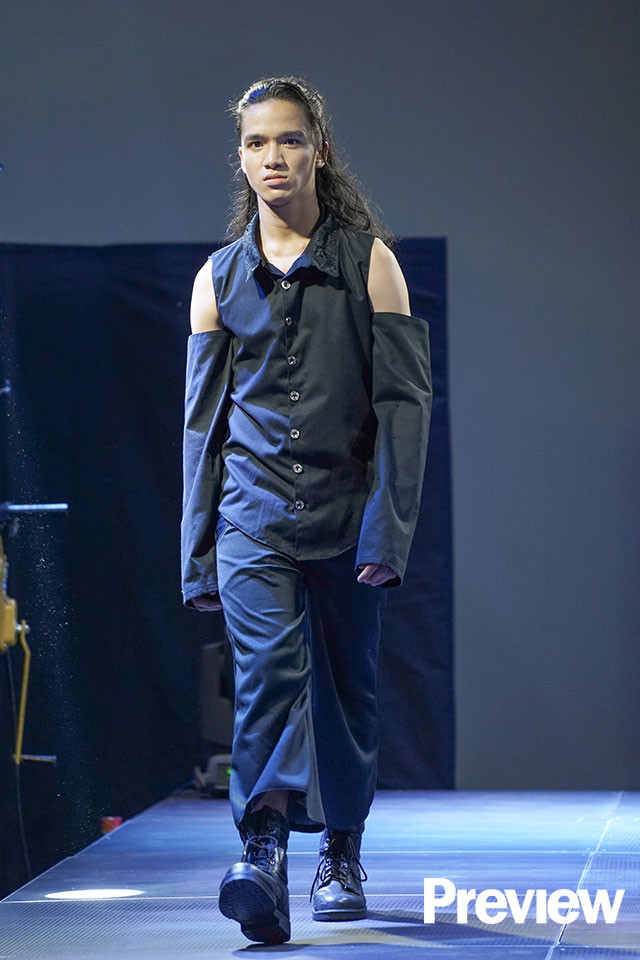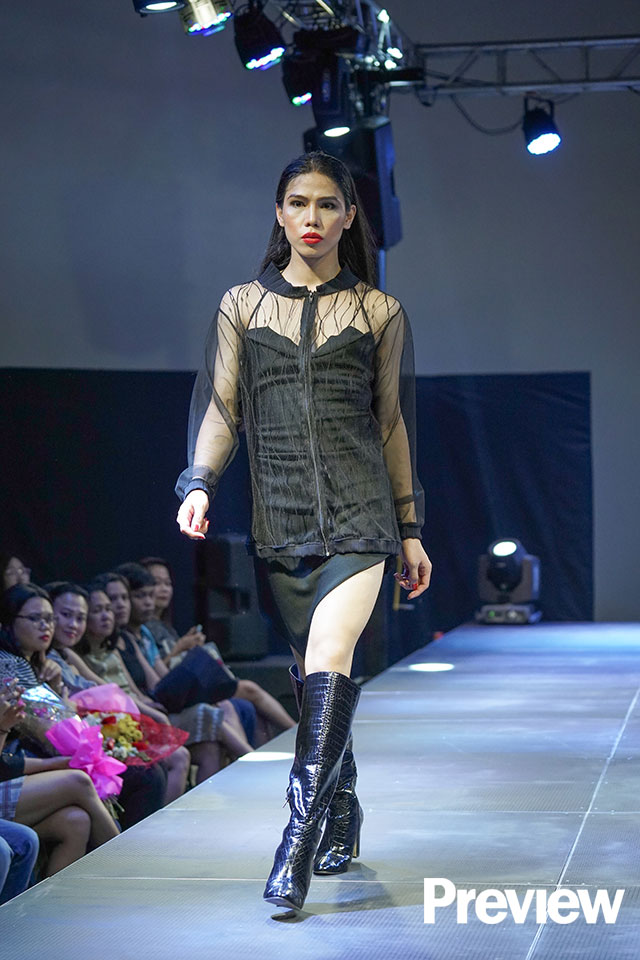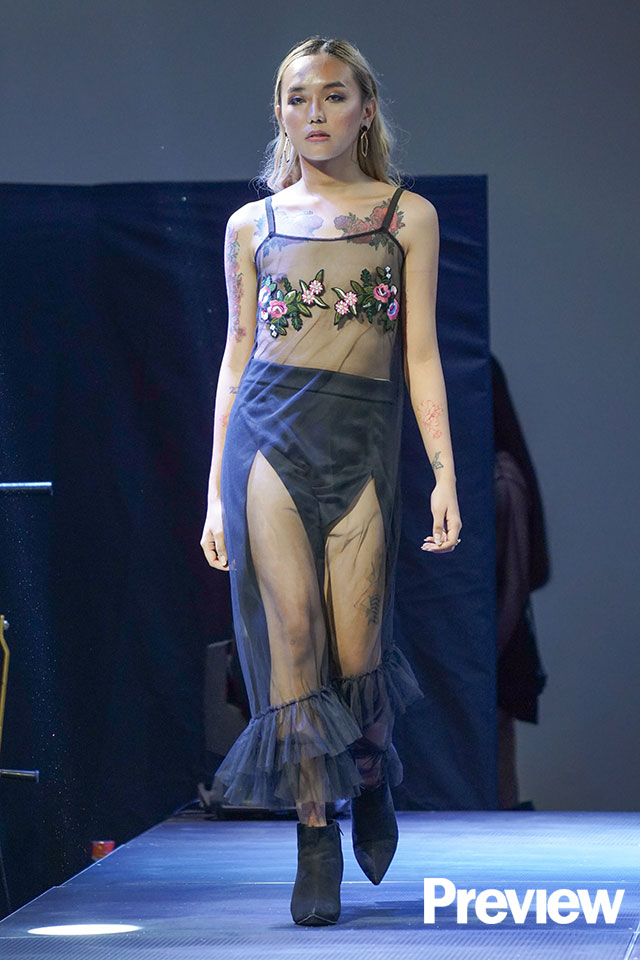 Hey, Preview readers! Follow us on Facebook, Instagram, YouTube, Tiktok, and Twitter to stay up to speed on all things trendy and creative. We'll curate the most stylish feed for you!