Halloween season is upon us, and no one could be more excited than actress Angel Locsin! She and her beau Neil Arce have been avid fans of the holiday even before they got hitched—pre-pandemic, you could count on the couple to show up in the most over-the-top costumes every year!
This time around, Angel and Neil are celebrating the spooky occasion at home with none other than a Squid Game motif. Obsessed with the K-drama like the rest of the world, the couple pulled out all the stops to recreate the show's set, costumes, and props. As seen on their latest vlog, they've set out to try the challenges from the show with friends Carlo Trillo, Bubbles Paraiso, Jess Sto. Domingo, and Jamie Laciste.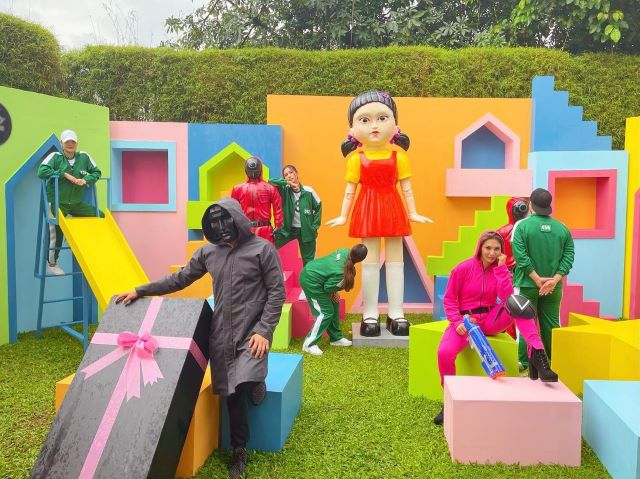 Thanks to event stylist Dave Sandoval, Angel and Neil's backyard was completely transformed into a compressed version of the Squid Game set. From the childlike blocks and staircases to the lifesize Red Light, Green Light doll, all of the show's iconic elements were present.
ADVERTISEMENT - CONTINUE READING BELOW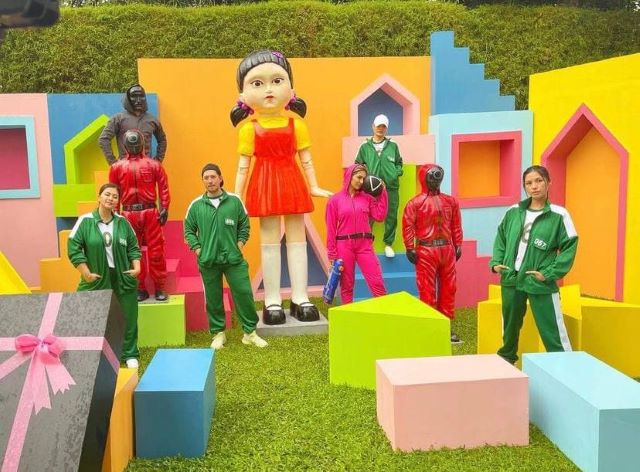 Of course, such a celebration wouldn't be complete without the right costumes. While Angel, Carlo, Jess and Jamie were in green tracksuits as the contestants, Bubbles was in a red boiler suit as a guard. Playing the Front Man was Neil, who was in head-to-toe black, complete with the mask. Now that's dedication!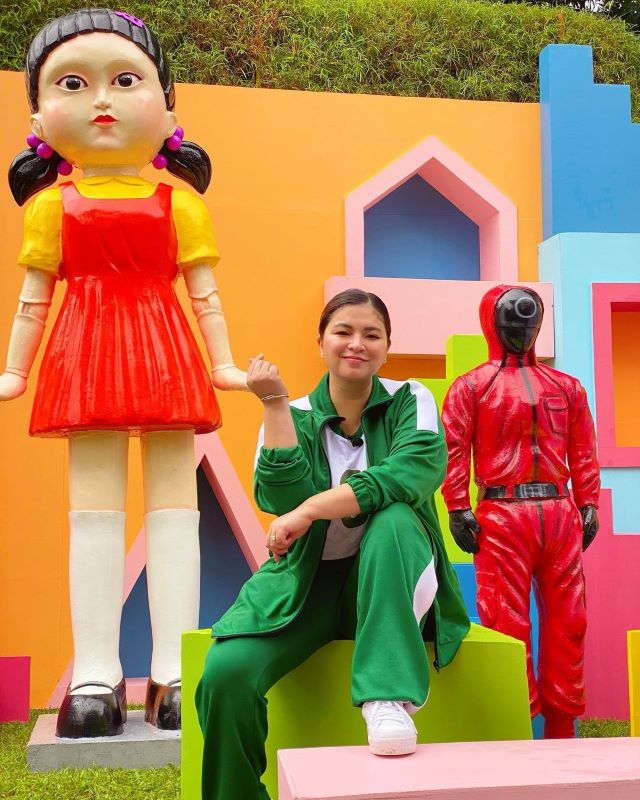 If you're curious as to where Angel and her friends got their tracksuits from, you're not alone. Thankfully, a quick look at her caption led us to the page of local shop Praco. You have to admit, the outfits they had made for the actress were basically identical to the ones the characters in the show wore. Preview reached out to the brand, and we got to know about the process of making these costumes, and how we can get our hands on them as well.