Over the course of this quarantine, a number of small enterprises have sprouted, either as a means for creative expression or as another source of income. However, that wasn't exactly the case for up-and-coming, 23-year-old designer Sam Rivera, who initially had plans for a full-fledged, bespoke collection to launch her own fashion label. As a response to the pandemic, Sam set aside these plans and decided to create "The Cover Up Collection" a line of elegant, everyday PPEs, which she was able to successfully execute from home during quarantine.
We got to catch up with Sam to learn more about how she launched her RTW brand, Rivera Apparel, and her PPE collection: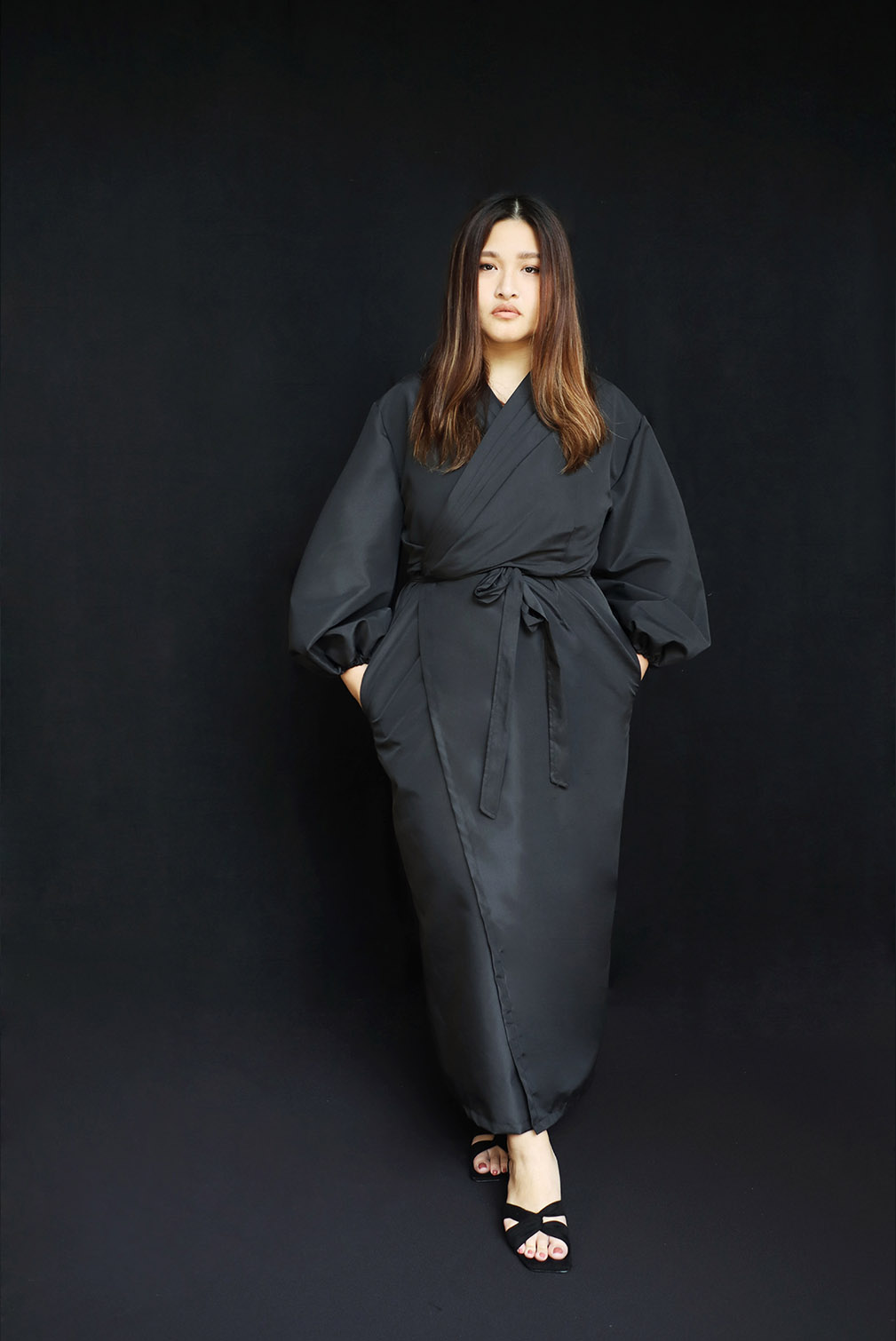 The Design Process
Sam, who has experience working as an intern for local designer Mark Bumgarner, shares that designing the PPEs came easy. It only took three days to sketch everything out and to narrow them down to the final looks. Sam had a strong sense of the collection's inspiration, which largely came from the structured minimalism of North Asian fashion. But more importantly, Sam was inspired by her fellow Filipinas: "So, the general story behind this whole collection was the fact that during this pandemic, people are constantly challenged [and continue to face struggles], so I wanted to create something beautiful out of this whole situation. I wanted people to see and feel beauty."
ADVERTISEMENT - CONTINUE READING BELOW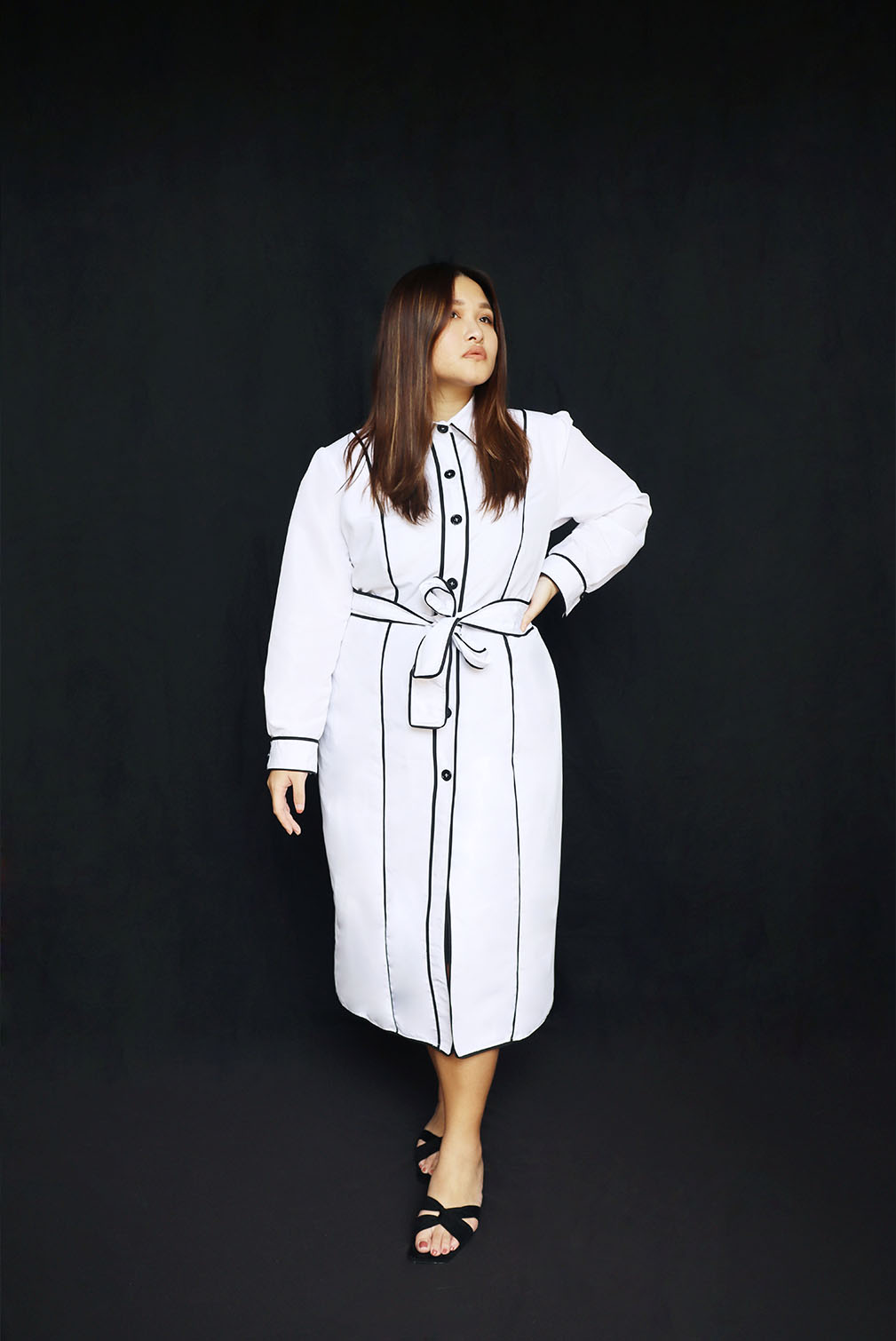 The Product
As a result of her desire to inspire women, Sam dreamed up a slew of black and white everyday protective wear that marry both form and function." Unlike typical PPEs that take the form of a bunny suit, Sam's designs imbibe a more wearable, everyday appeal. There are wraparound dresses with au courant billowy sleeves, kimono-inspired coats with pleated lapels, as well as a graphic white coat with black piping that breathes new life into the meaning of B&W.
All her PPEs are as comfortable as they are stylish. They are made with microfiber material that makes it lightweight and breathable to wear, plus, most of the designs come with handy pockets and a detachable hood, too, which you can put on for rainy days or cold weather.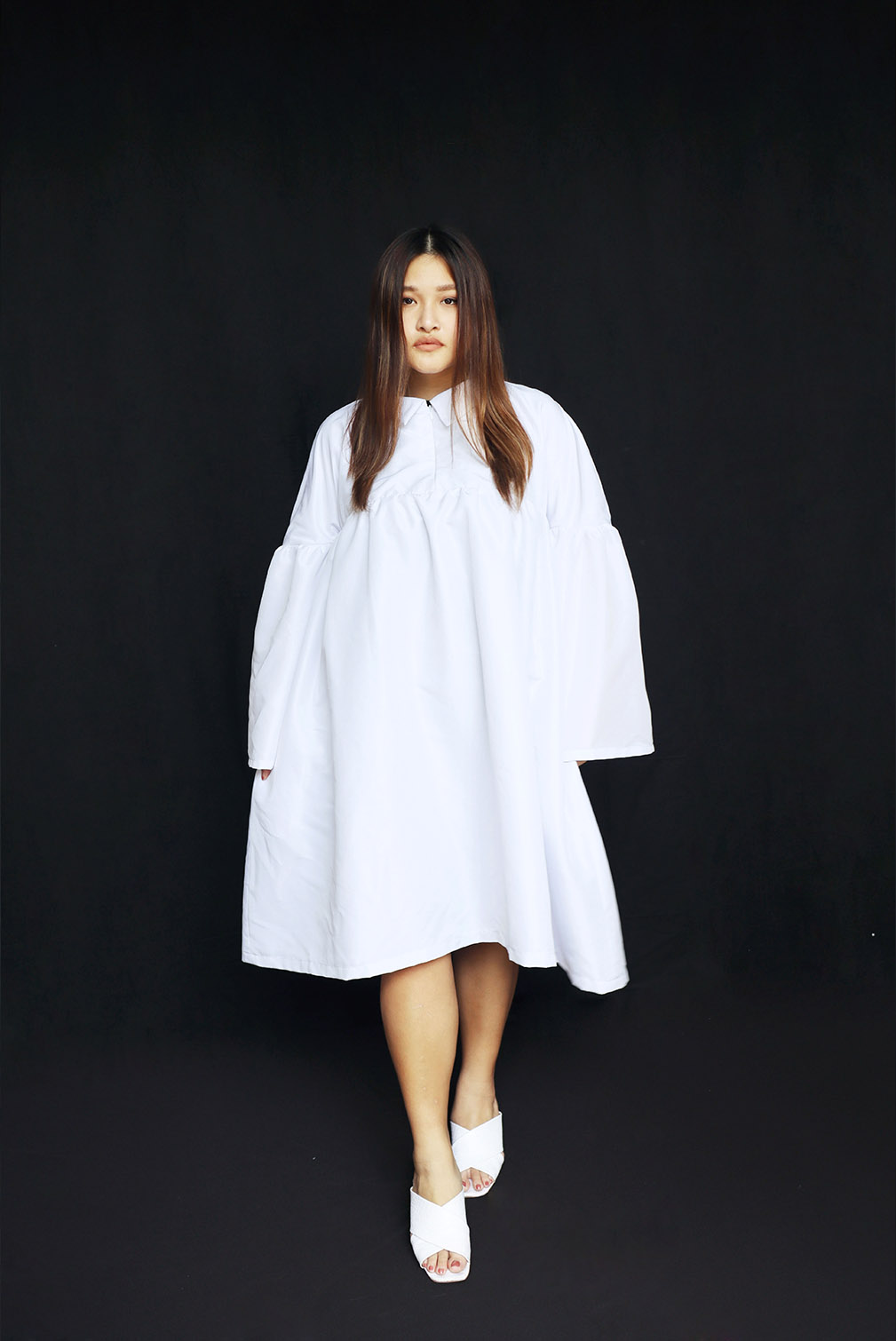 ADVERTISEMENT - CONTINUE READING BELOW
"I wanted to design something that women can wear after the pandemic, something classic that you can wear again and again," she says. "I wanted it to be feminine because again, I wanted women to remember that it's okay to look fabulous even when times are hard, so I chose to go with silhouettes that are cinched at the waist to evoke that hourglass figure, but the silhouettes vary, of course. Women like different kinds of styles, which I had kept in mind."
Sam also affirms that Rivera Apparel embraces body positivity. Her "Cover Up Collection" covers U.S. sizes Small through 3XL. The collection ranges from P4,000 to P4,500 and are all available for pre-order.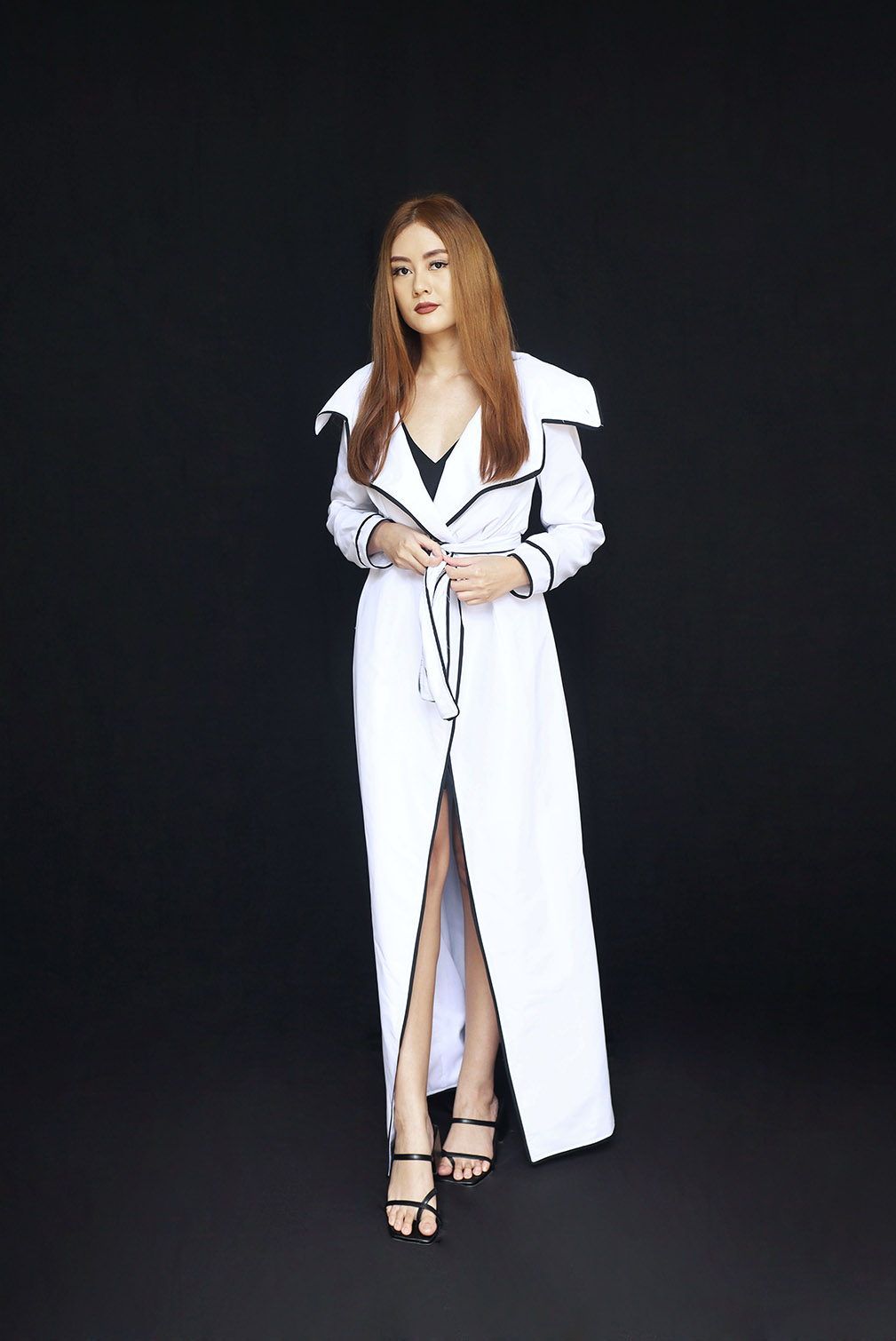 ADVERTISEMENT - CONTINUE READING BELOW
The Manufacturing Process
Naturally, producing Sam's clean, feminine designs was the bulk of the work. Sam outsourced skilled workers who could make her designs a reality. She shares that she could not have done it without the help of her mother, who is in charge of the logistical aspect of Rivera Apparel. From the moment she started designing, it took Sam a month and a half before launching her brand.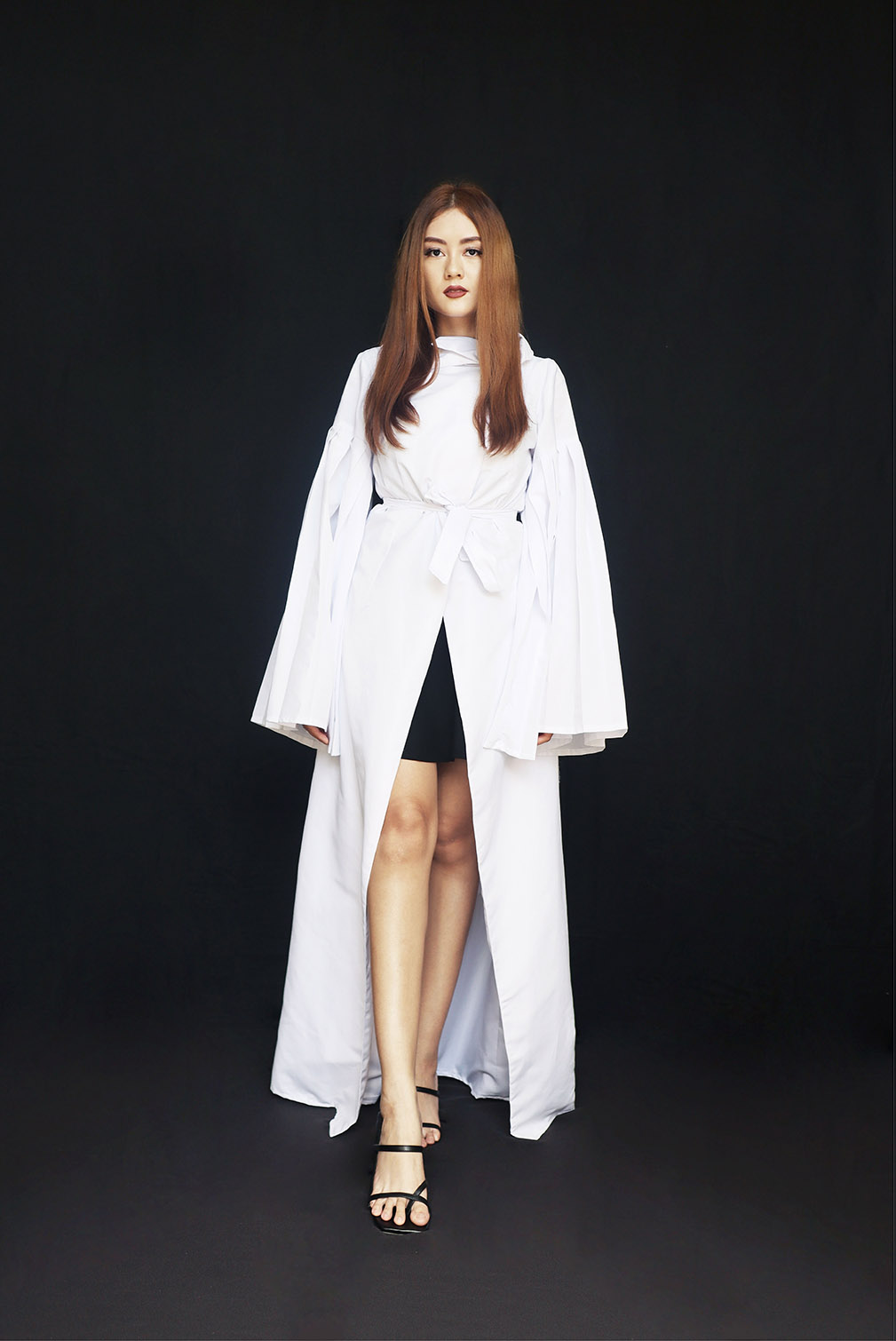 ADVERTISEMENT - CONTINUE READING BELOW
DIY Lookbook
In the same way that quarantine has not stopped content creators to stay creative, Sam was able to pull off a stunning lookbook through a DIY photoshoot. Sam rolled up her sleeves and found a spot at home where she removed furniture and paintings to reveal a blank wall. She then bought black fabric from Lazada to serve as the backdrop, but eventually opted for the exact same fabric used for her clothes to create a nicer effect. Sam was lucky that the natural light in her home was sufficient, so she didn't need other lighting fixtures.
Sam even modeled the clothes herself, and enlisted help from a friend, too. "I wanted to hire models to do it but because of the safety of everyone in my house and the safety of the models, so I decided to model them myself."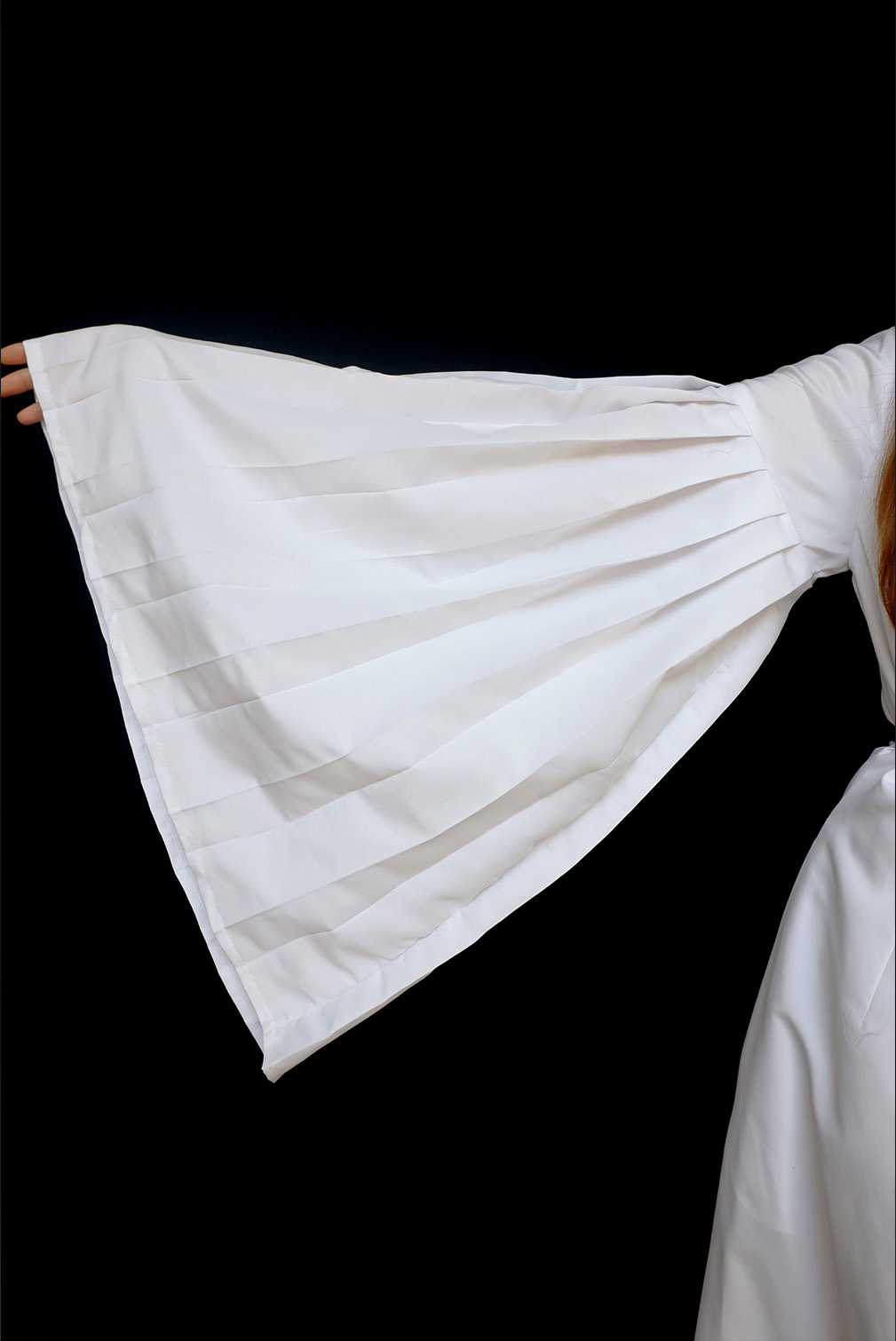 ADVERTISEMENT - CONTINUE READING BELOW
What's more is that the photographer behind the lookbook's beautiful images was none other than Beatrice Geraringa, the 13-year-old daughter of their household helper, who has been taking pictures for years. Under the creative direction of Sam, Beatrice was able to achieve quality photographs, which Sam further refined through Photoshop. She also edited the videos for the line herself.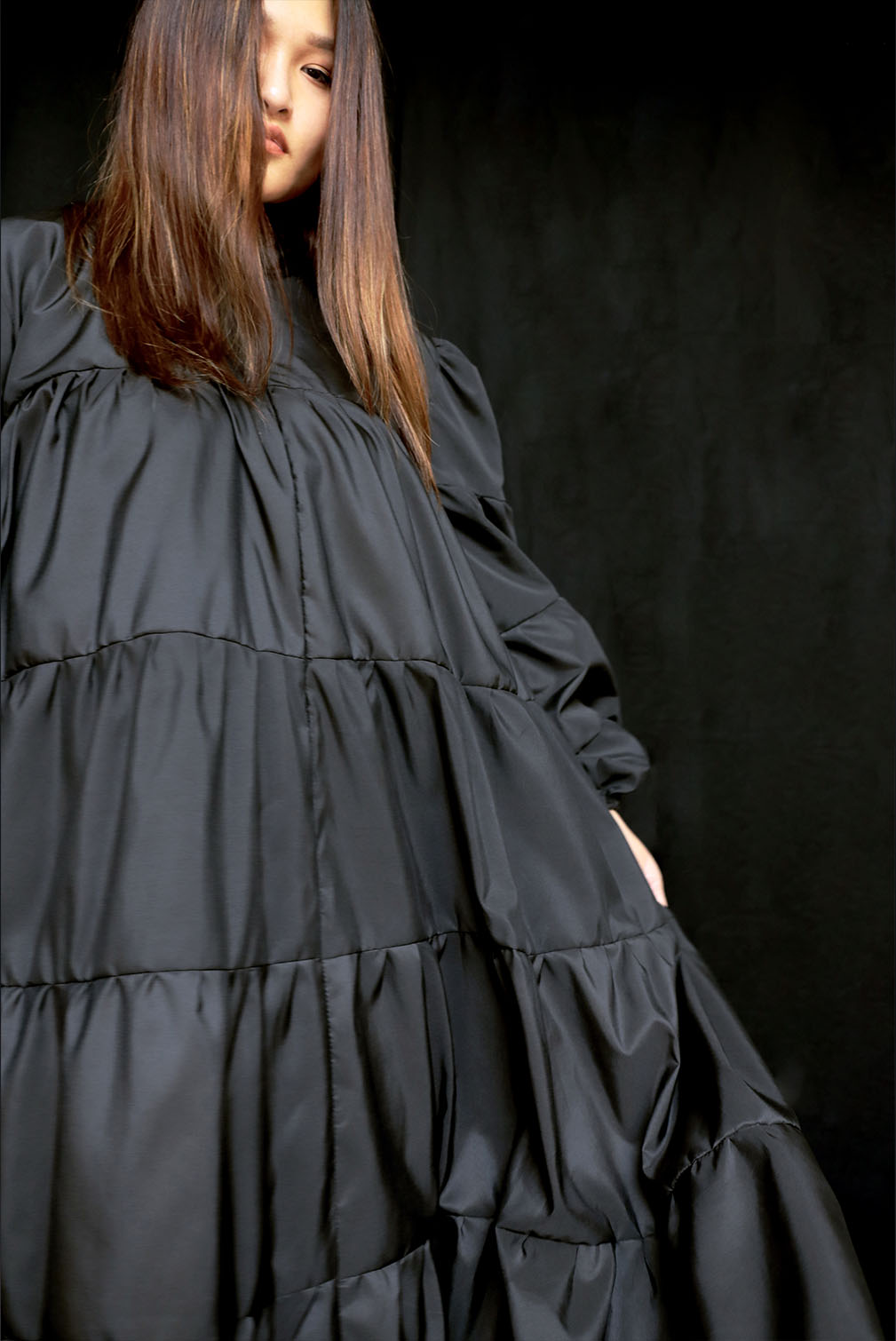 ADVERTISEMENT - CONTINUE READING BELOW
Her Secret
Sam's big debut in the fashion industry, as unexpected as it turned out to be given the pandemic, had been five years in the making. She started as an information design undergraduate student, before deciding to take a leave to focus on her health, which eventually served as an opportunity to pursue her lifelong passion for fashion design. She then took up short courses in prestigious fashion schools such as Central Saint Martins, London College of Fashion, SoFA Design Institute, and Slims Fashion and Arts School. Creating her very own label had always been a dream, and although that moment has finally arrived, Sam confesses that she had been anxious before the launch:
"At first, I was really excited but when the launch approached, I started to get nervous because this is the first time I'm putting myself out there. I was afraid of what people would think. Would they like it or not? Will it be accepted? But I realized that it's worth it because at least, people can now see what I do and what I'm capable of. I've been thinking about doing this for the last five years. It's definitely a dream come true."
ADVERTISEMENT - CONTINUE READING BELOW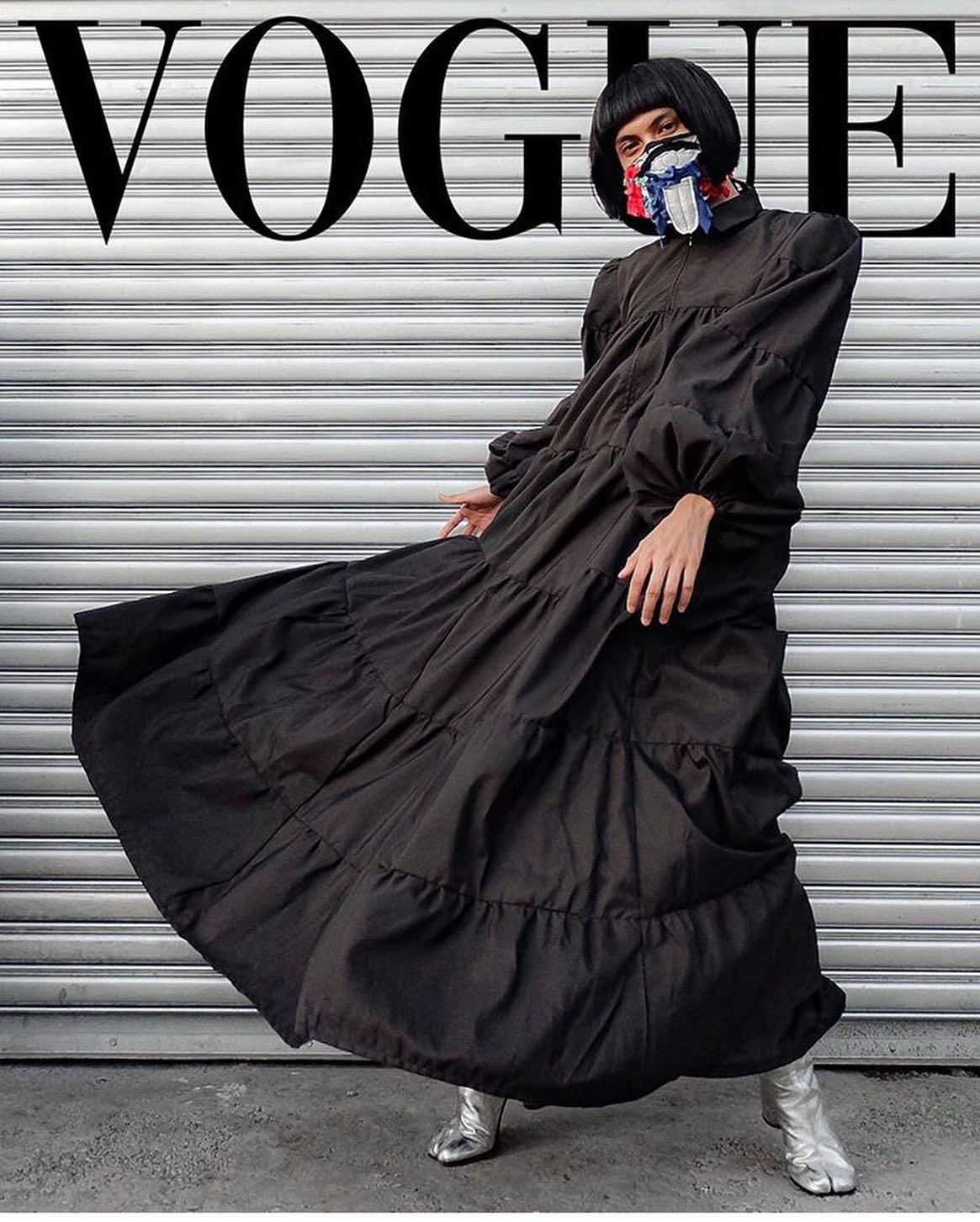 Sam mentions that Iris Van Herpen and Audrey Hepburn in Givenchy are her common sources of inspiration, but muses aside, it's her genuine love for fashion that has kept her motivated throughout the years and amid this pandemic. "I live and breathe fashion. Like, even if this was not a success, I would still do my best to put things out there because I've always been more of a creative person and this is where I feel most comfortable expressing myself."
ADVERTISEMENT - CONTINUE READING BELOW
As of writing, Sam says that she has been receiving orders not just from the Philippines, but from other countries as well, like the U.S., Indonesia, and China. She plans to expand to international shipping very soon. The story of Rivera Apparel is proof that with determination, hard work, and a sense of purpose, turning your fashion dream can become a reality.
Check out Rivera Apparel's official website or follow the brand on Facebook and Instagram for more updates.
Hey, Preview readers! Follow us on Facebook, Instagram, YouTube, Tiktok, and Twitter to stay up to speed on all things trendy and creative. We'll curate the most stylish feed for you!