Mia Jeanjaquet's passion has always been art and fashion. She started painting when she was six years young and later on turned it into a degree after finishing Fine Arts. But this ex-Preview intern knew that fashion was her calling. For five years, she racked up experience in the industry with brands like Forever 21, as well as international fashion houses like Rosie Assoulin and Vera Wang in New York. But despite her success in the global fashion scene, her heart remains 100% Filipino. Currently, she's back in Manila, designing clothes and locally made accessories through her own brand called Arete.
Below, we talk to Mia about her hopes and dreams for her brand and how she's championing everything local.
1. What is the concept behind Arete? Where did the name come from?
"The word arete means earrings in Spanish. I chose this name because of my Filipino-Spanish roots. Arete is solely focused on celebrating Philippine handwork and materials. All components are 100% sourced in the Philippines and products are handmade by myself and local artisans from Manila, Cebu, and Bacolod. I continuously search for fresh native materials that I can incorporate in my designs and female communities to collaborate with, making our production their livelihood. I strongly believe in supporting local industries and workers."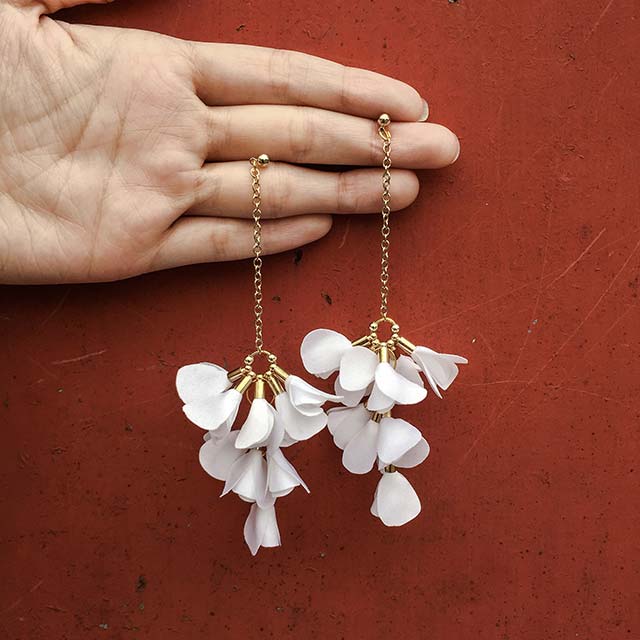 ADVERTISEMENT - CONTINUE READING BELOW
IMAGE Courtesy of Arete
2. Please describe your design aesthetic.
"My design aesthetic is very tropical. My vision can be easily associated with resort wear since I love designing with color, light materials, and tropical inspirations. Plus, I am obsessed with anything handmade, especially with embroidery and weaving. I believe that handmade pieces have more character, texture, and love put into them compared to the majority of low-cost machine-made fashion these days. I am also obsessed with ruffles, textile print design, and color."
IMAGE Courtesy of Arete
3. Who designs the accessories? Where do you get the inspiration and how do you choose which materials to use?
"I design all the accessories. I get inspiration mostly from elements that inspire me in my daily life. My design process is very experimental and intuitive. I don't usually have a step-by-step development. If I see something I like in anything—be it artwork, plant or flower, textile, or photo—I find a way to incorporate it in my designs. I start with rough sketches and color combinations but become very technical with measurements and weight because I want all my earrings to be wearable and light. I also try to travel a lot and love to visit new places around the Philippines because I constantly want to find fresh and unique components. I love meeting new suppliers or making earrings out of uncommon materials. In fact, I even get inspiration from coasters in Cebu markets!"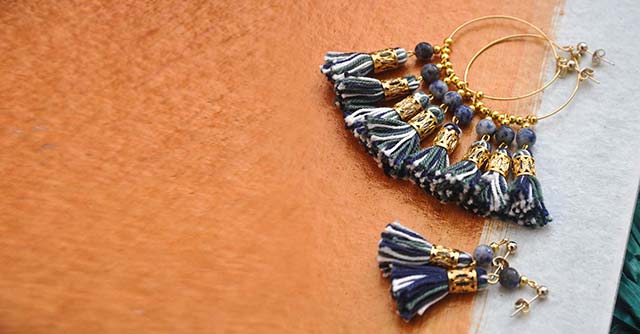 IMAGE Courtesy of Arete
4. What made you decide to start your own business? How did it take off?
"I've always known I'd start my own business because I genuinely want to create and share my designs. After my first job in Forever 21, I started my online brand which was running for over two years before I left for New York to study and work. I came back February 2017 and decided to make earrings as a hobby—mainly for friends and family, and for extra income—while planning to relaunch my clothing line. I did not expect my earrings to get so much traction in the first month. I started out posting a few designs on Instagram and I got so overwhelmed with the support and amount of orders. It was first named Tassels by Mia but I changed the name to Arete to give it a more formal and professional branding. Since then, I haven't been able to really refocus on the clothing line because Arete has been a pleasant surprise but a complete handful at the same time. There is still so much for me to learn about designing and producing accessories. I want to make sure I give my 100% to this new venture first before relaunching my main focus, which is my clothing line."
ADVERTISEMENT - CONTINUE READING BELOW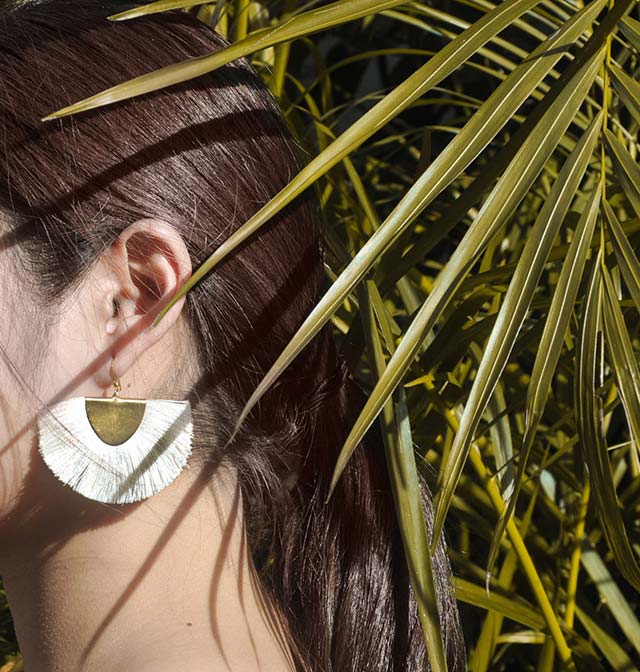 IMAGE Courtesy of Arete
5. Describe the Arete girl.
"The Arete girl is a Filipina who has a very well-curated accessories collection. This girl is someone who loves to incorporate statement earrings in her daily outfits and finds thrill in finding well-made, one-of-a-kind, and locally-made pieces. She is fashion-forward, confident, and fun with great energy and charisma. She is someone who supports local brands and appreciates artisan and handmade pieces."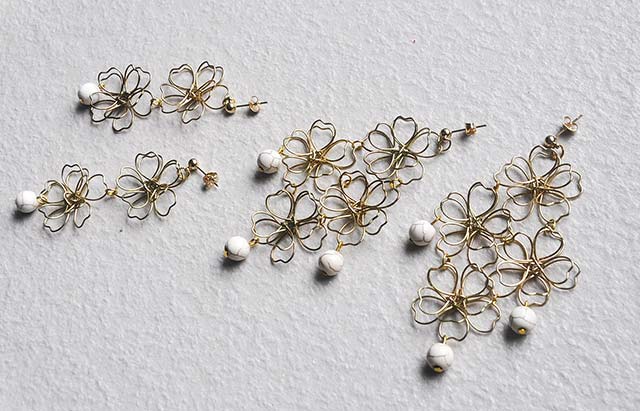 IMAGE Courtesy of Arete
6. What are your brand's greatest strengths? What sets you apart from other stores?
"I think the greatest strength of Arete is its handmade and Filipino core. Arete is all about celebrating the beautiful and exceptional handwork and materials of our country that I believe the whole world should continue to appreciate. Designs are truly one-of-a-kind and I work very hard to make sure that pieces are wearable, light, and at the same time something I would love to wear. I wear all designs for more than a week to make sure they are durable and worth my customers' purchase."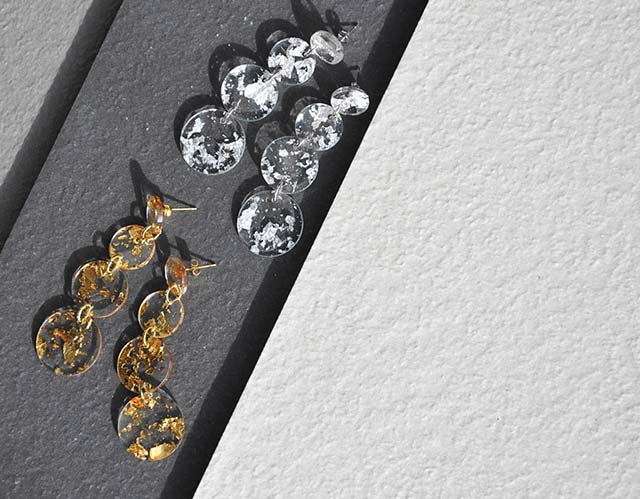 IMAGE Courtesy of Arete
7. What about its weaknesses? How are you able to overcome these?
"I think the weakness of Arete right now is the fact that it is still a very young brand. Starting out as a hobby, it officially just rebranded last November and there is still so much work to do to get the brand more recognized and established in the Filipino market. There are so many brands for earrings these days. The market is so saturated but I take this as a challenge to design better and search harder for materials that will allow Arete to stand out from the rest. For a very young brand, I know that Arete is doing very well and I just have to continue to be patient and persistent to reach the goals I have for the brand."
ADVERTISEMENT - CONTINUE READING BELOW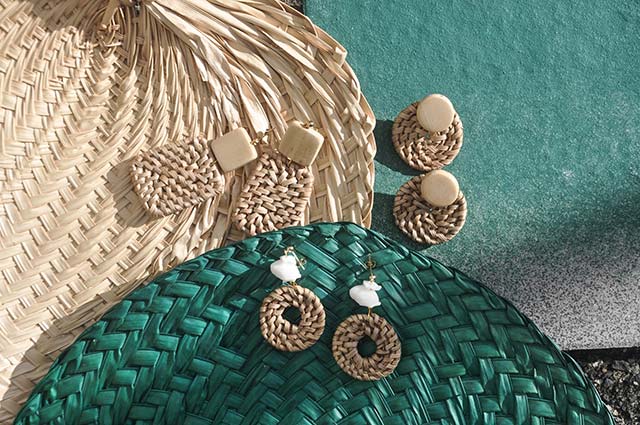 IMAGE Courtesy of Arete
8. Where do you see your brand in the coming years?
"Aside from my retail goals here in the Philippines, one of my main goals for Arete right now is export. In a time when majority of accessories are machine-made and low-cost, I truly believe Filipino handmade accessories possess a substantial edge. Our country's handmade accessories can compete internationally and should be exposed in the global market as much as possible. I've had international orders both small and wholesale in the past few months and I'm working really hard to continue this and make it grow."
9. What should we expect from Arete in the coming days?
"The new collection will be released mid-March and I am very very excited about this. Some of the pieces have taken inspiration from elements that are not commonly seen as earrings so I am thrilled to share this soon. I also recently ventured into bags and I look forward to creating more designs in the future. The clothing line will also be relaunching this year!"
You can purchase Arete earrings here. Prices start at P500.
Related Stories from Preview.ph
Hey, Preview readers! Follow us on Facebook, Instagram, YouTube, Tiktok, and Twitter to stay up to speed on all things trendy and creative. We'll curate the most stylish feed for you!