There's a certain privilege to being the child of a celebrity. Pursuing things like a business becomes a little bit easier, since you already have a platform laid out for you—all really you need to do is sell.
But then again, here's the thing: Not everyone has a vision that could make a business stand the test of time. Many celebrity brands fizzle out after a year or even a few months, like they didn't even happen. However, we have reason to believe that Cal the Brand, the label by Callie Ahmee, the daughter of actress Dimples Romana, won't be one of these one hit wonders.
TOP STORY: Meet Rabiya Mateo's Go-To Ilonggo Designer For Her Stunning Pageant Outfits
Callie is only 17 years old, an age where most of us probably spent rushing papers for school, not putting up a business. And while one would think that this feat is hardly possible for a teen to do, Callie's long-time passion for fashion made it somewhat of a natural progession. She took design classes from SoFA at only 10 years old (with permission from her parents, of course) under the tutelage of local designer Gabbie Sarenas. Callie actually names the designer known for piña fabric creations as one of her biggest inspirations, next to other stylish Filipina women like Shaira Luna and Kim Jones.
ADVERTISEMENT - CONTINUE READING BELOW
CONTINUE READING BELOW
Recommended Videos
Starting the brand with her own savings from old projects, Callie designed her first collection with the help of a close family friend. Her mission? To tell the world about the wonders of locally-made products, starting with handwoven bags by a community in Laguna. Soon, she plans to expand her line into furniture and clothing, and from the looks of her first collection, it's definitely worth anticipating what else this young talent has up her sleeve.
In an exclusive interview with Preview, Callie tells us more about Cal the Brand and her creations:
What made you decide on bags for Cal the Brand's first collection?
"The idea of Cal started with supporting local, and then it came with clothes first, but then I didn't really want to do that yet since it's more complicated than doing accessories. I ended up with bags. The designs I'm selling now went through so many revisions. At first, I was supposed to do it with PVC, like a more modern take on banig bags, and just ended up to a natural clean slate of premium rattan bags that are plain right now. But I'm coming up with collections that have more color and more flair to it. I just wanted to have a base and give people an impression of what I'm going from."
ADVERTISEMENT - CONTINUE READING BELOW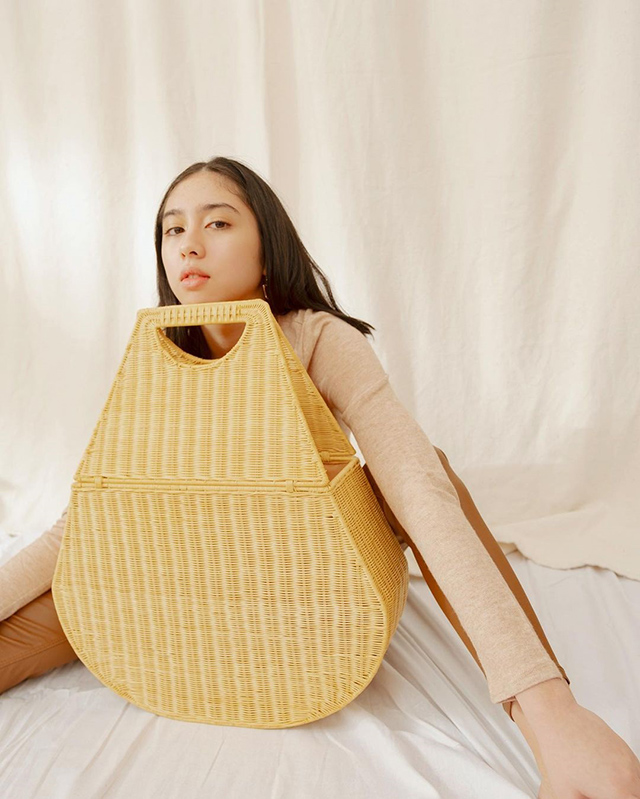 What was your inspiration for these designs?
"My idea for bags was to reinvent those abaca bags that people would always sell. They were circular, and [they'd be] handbags or sling bags or really big totes. I just wanted to make a collection that was very versatile and perfect for any occasion literally. I feel like there was an impression that these bags were only perfect for the beach or casualwear, and I really wanted to change that.
ADVERTISEMENT - CONTINUE READING BELOW
"So I based the designs on that idea and these shapes I feel are sleek and sophisticated enough to bring to a dinner party and simple and the perfect size for a casual walk to the park or a casual trip to the mall. I collaborated with these designs with someone who's close to our family. She's in the US now but she helped me develop these designs."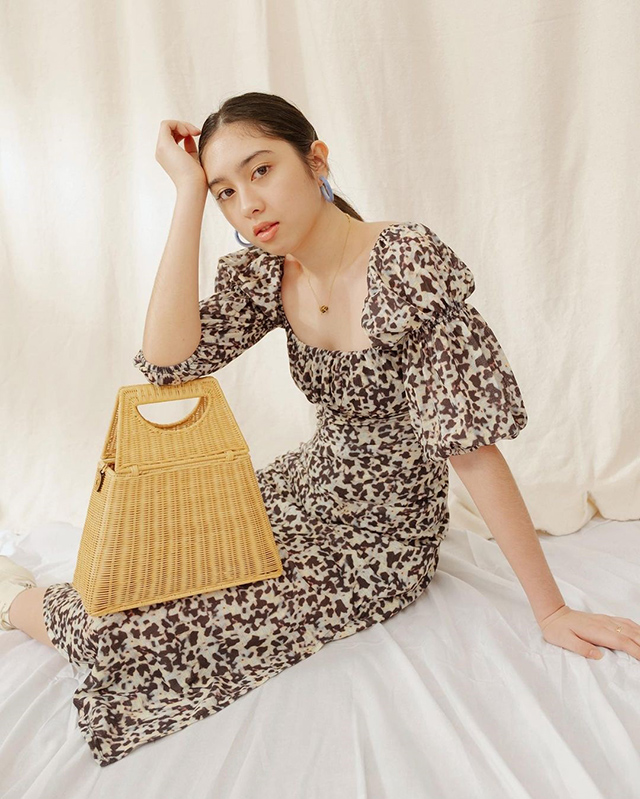 ADVERTISEMENT - CONTINUE READING BELOW
Where are the artisans you're partnering with located? How did you find out about them?
"This company [I partnered with] produces bags most especially, and they have weavers in Biñan [Laguna]. I talked to many suppliers and their weavers are from Albay, Samar, Bicol, and I just want everyone to know [about] such a beautiful community.
"Whenever I would visit trade expos and events where they would gather to meet people, there were communities [with] manangs that would weave the bags and they'd be [group] of 20 and 25, and they'd accept donations. There were some from the province talaga and everything was native and they stuck to tradition. They did everything manually and I think that's such a beatiful thing. The same with the weavers now who make my bags—everything is by hand. I wish you could see them now, they're just so meticulously handmade and handwoven that you can really see the craftsmanship in them."
ADVERTISEMENT - CONTINUE READING BELOW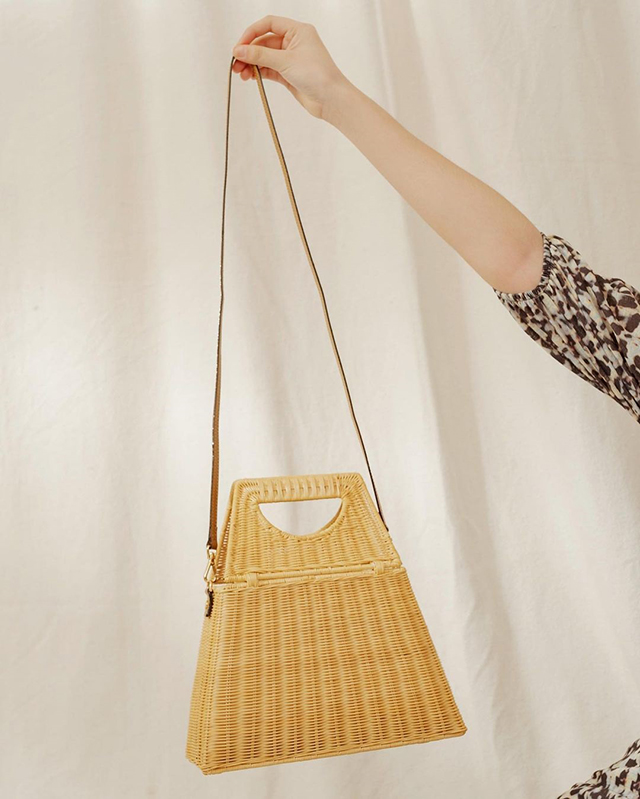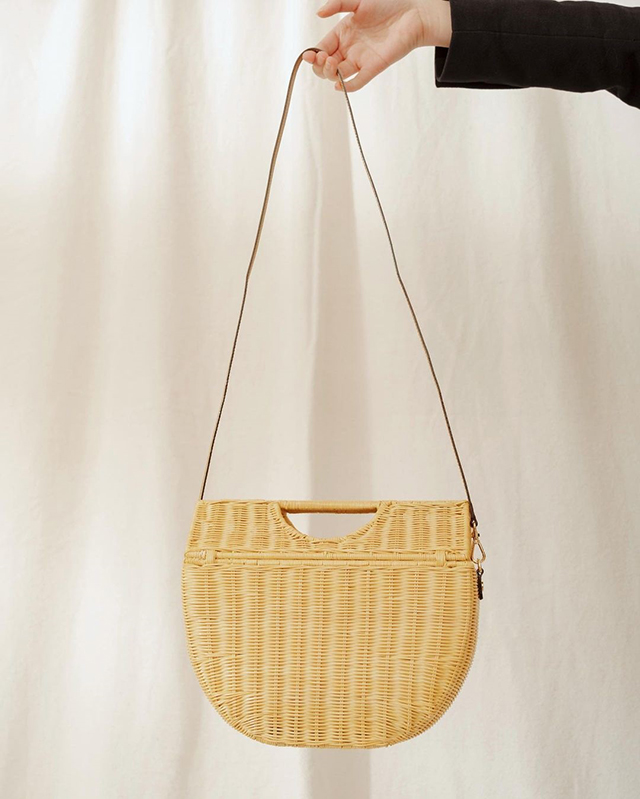 ADVERTISEMENT - CONTINUE READING BELOW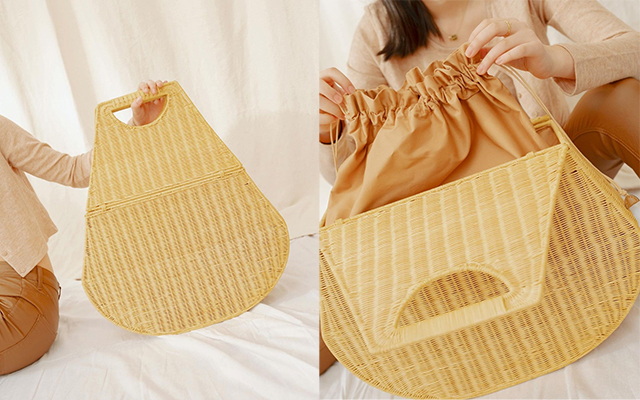 Why is it important for you to partner with local artists and champion local materials?
"I think my belief in supporting local was reinforced more once I started this because I realized that people, especially those my age, they're not really aware of these weaver communities in our provinces. Usually with Laguna, they'd think of somewhere to swim, or Cavite as somewhere to hang out. I want them to know that hey, there's a place where they make furniture and bags by hand out of native materials. It really made me realize that people really need to know more about these communities and what they make."
ADVERTISEMENT - CONTINUE READING BELOW
Why did you decide to be more independent while putting up this brand, especially at such a young age?
"When I started, the first thing I did was ask for help. I knew nothing about business. I'm fine with making designs since I feel like I can do that naman but [not] with the more technical side like marketing, accounting, and banking. I asked for help first, from the person who I developed these designs with. I told her that I wanted this to be something of my own, and she let me have complete creative freedom with the brand after she helped me kickstart it.
"I honestly don't know why I thought of this alone. I don't think a lot of teenagers would want to start something this big especially with something that I hope would reach a really big market. I think my mindset, I could really form some important virtues and values that will help me especially in the future. This will just develop into something bigger than I imagined it to be. I believe things take time and this is one of those, especially with it being a brand and a business. It just needs time to grow and I wanted it to start now."
ADVERTISEMENT - CONTINUE READING BELOW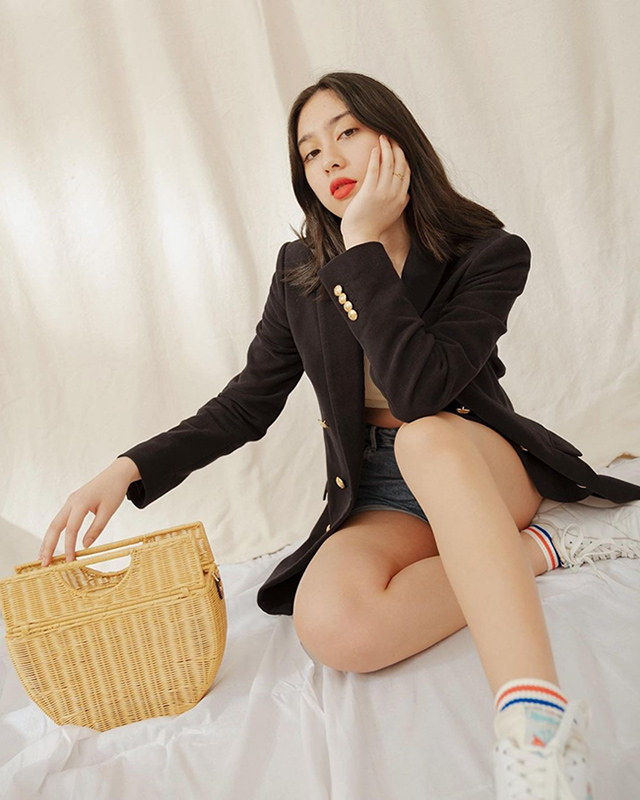 What's your biggest goal for Cal the Brand at the moment?
"My general goal is to educate people and encourage them to promote our local artisans and what they make. I feel that I just want people to recognize these communities and their products and incorporate them in their lives. Just whenever they think of bags, they don't just think of those internationally renowned brands, luxury brands. I want them to think also of those bags, those pieces of furniture that you see on the side of the road when you take a roadtrip to the province. Those that are just handmade and handwoven, made with such craftsmanship that don't really go into other things that we recognize now."
ADVERTISEMENT - CONTINUE READING BELOW
To shop and know more about Cal the Brand, visit their official Instagram.
Related Stories from Preview.ph
Hey, Preview readers! Follow us on Facebook, Instagram, YouTube, Tiktok, and Twitter to stay up to speed on all things trendy and creative. We'll curate the most stylish feed for you!