We're undeniably ecstatic for Shin Min Ah's upcoming tvN romantic comedy with Kim Seon Ho. Heck, we've already rounded up 10 fun facts any curious viewer should know about the model-turned-actress. Then again, if you've already familiarized yourself with all things Min Ah, the obvious next step would be to binge-watch all the shows she's starred in. If you don't know where to start—and we totally get you because the seasoned actress has been in the business for quite awhile—below we list down 10 dramas featuring Shin Min Ah you need to add to your watch list.
1. Beautiful Days (2001)
This romance drama centers on the love triangle between Lee Min-chul, Kim Yeon-soo, and Lee Sun-jae. Born and raised in an orphanage, Yeon-soo moves to Seoul and starts a job at a recording company in hopes of reuniting with her old friend, Kim Se-na. As a result, she unexpectedly finds herself caught between the affections of the two stepbrothers who run Victory Records. Min Ah, on the other hand, plays Min-chul's younger sister, Lee Min-ji.
ADVERTISEMENT - CONTINUE READING BELOW
Also starring: Lee Byung Hun, Choi Ji Woo, Ryu Si Won, Lee Jung Hyun
2. Punch (2003)
Min Ah plays Jang Yu-bin in the 2003 drama Punch. The series follows the aforementioned female character as she enters the world of boxing after her brother dies in a boxing match. Her journey to making a name for herself in the sport proves to be a harrowing one, however, especially when she meets and falls for Lee Han Sae, a skilled fighter who's easily attracted to her charms.
Also starring: Joo Jin Mo, Sung Shi Kyung
3. A Love to Kill (2005)
Kang Bok-gu, a young boxer, is hired as the bodyguard of upcoming actress Cha Eun-suk. Unbeknownst to her, he blames Eun-suk for the death of his estranged brother who committed suicide after hearing about her engagement. Against her better judgement, Eun-suk starts to fall for Bok-gu while remaining completely oblivious to his plans for revenge.
CONTINUE READING BELOW
Recommended Videos
Also starring: Rain, Lee Ki Woo, Ki Young Jae
4. The Devil (2007)
Unable to solve two different murders only connected by tarot cards left at the crime scene, homicide detective Kang Oh-soo seeks the help of Seo Hae-in, an ordinary librarian with the the extraordinary gift of seeing an object's history by simply touching it. Their meeting uncovers two things: the two victims were somehow related to the death of a high school boy years ago. And that the suspects responsible for the crimes both have the same defense attorney by the name of Oh Seung-ha, a kind and altruistic public defender.
Also starring: Uhm Tae Woong, Ju Ji Hoon
5. My Girlfriend Is a Gumiho (2010)
Watch on: Netflix, Viu
After accidentally releasing a gumiho from inside a painting, wannabe action star Cha Dae-woong finds himself indebted to her after she saves his life. Taking on the form of a beautiful woman and subsequently given the name of Miho, the nine-tailed fox enlists Dae-woong's help to teach her how to be a human, in exchange of a magical fox bead that will give Dae-woong supernatural speed and strength.
ADVERTISEMENT - CONTINUE READING BELOW
Also starring: Lee Seung Gi, No Min Woo
6. Arang and the Magistrate (2012)
Nobleman Kim Eun-oh is stuck with the unfortunate ability to see dead spirits. While on a quest to find his missing mother, he crosses paths with a virgin ghost named Arang who asks for his help to take vengeance on her killer. Though unwilling at first, Eun-oh eventually concedes to Arang after he notices her wearing a hairpin that's oddly similar to a gift he once gave his mother.
Also starring: Lee Joon Gi, Yeon Woo Jin, Hwang Bora
7. Oh My Venus (2015)
Watch on: Netflix, Viu
Min Ah goes through a major transformation in Oh My Venus. The actress plays Kang Joo-eun on the show, a 33-year-old lawyer who's dumped by her boyfriend of 15 years for her weight. Desperate to recover from her slump, she enlists the help of famous Hollywood personal trainer Kim Young-ho to turn her life around.
ADVERTISEMENT - CONTINUE READING BELOW
Also starring: So Ji Sub, Jung Gyu Woon, Yoo In Young
8. Tomorrow With You (2017)
Watch on: Netflix, iQIYI
Yo Se-joon, a successful CEO at a real estate company, has the special ability to time travel whenever he rides the subway. Upon seeing a bleak future for himself, he attempts to change his fate by marrying a bright and cheerful photographer named Song Ma-rin, as portrayed by Min Ah, though he harbors no real feelings for her.
Also starring: Lee Je Hoon, Ki Ye Won
9. Chief of Staff (2019
Watch on: Netflix
Once a detective, the sly and headstrong Jang Tae-joon is now working as the chief aide of an influential four-time lawmaker. With his position in the National Assembly, Tae-joon uses his cunning to sway his boss' decisions, all while pursuing his own ambitions. Min Ah portrays Kang Sun-young in the show, a newly appointed lawmaker who's affiliated with the rival of Tae-joon's boss.
ADVERTISEMENT - CONTINUE READING BELOW
Also starring: Lee Jung Jae, Kim Gab Soo, Lee Elijah
10. Seashore Village ChaChaCha (2021)
We'll get to see a lot more of Min Ah this year as she's set to star in tvN's upcoming romantic comedy Seashore Village ChaChaCha, opposite Kim Seon Ho. Min Ah is set to play Yoon Hye-jin, a picture-perfect woman who works as a well-respected dentist. Her seemingly ideal life is thrown for a loop when she loses her job, leading her to move to the seaside village of Gongjin. In the midst of attempting to restart her career, she crosses paths with Hong Doo Shik, who's popularly known in the area as Mr. Hong. Although unemployed, Mr. Hong has the habit of taking on any odd job if it means helping out the locals of Gongjin.
Also starring: Kim Seon Ho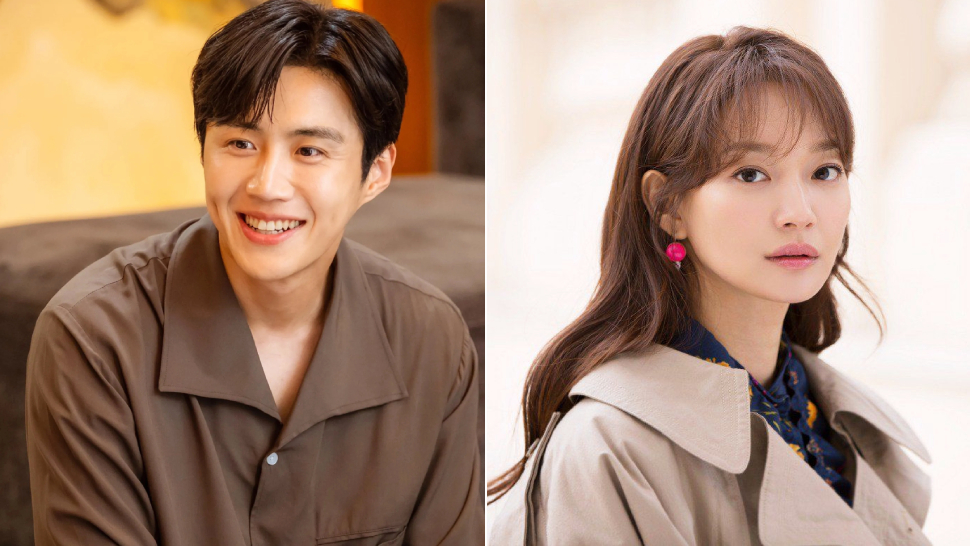 ADVERTISEMENT - CONTINUE READING BELOW
Related Stories from Preview.ph
Hey, Preview readers! Follow us on Facebook, Instagram, YouTube, Tiktok, and Twitter to stay up to speed on all things trendy and creative. We'll curate the most stylish feed for you!