As soon as I started watching TVN's Hometown Cha-Cha-Cha, I knew one thing was clear: It was love at first sight. No, not to a person, but to the way Yoon Hye Jin (Shin Min Ah) was living her life lavishly as a dentist in the city. In the pilot's first few scenes alone, she was able to showcase everything I aim to have in my life: a stable job, sleek apartment, stylish wardrobe, supportive bestie, and most of all, a vigorous conviction to her own principles. She was the "strong independent woman" I've always dreamed of becoming—but then came the struggles of adjusting to her new lifestyle in the seaside village of Gongjin.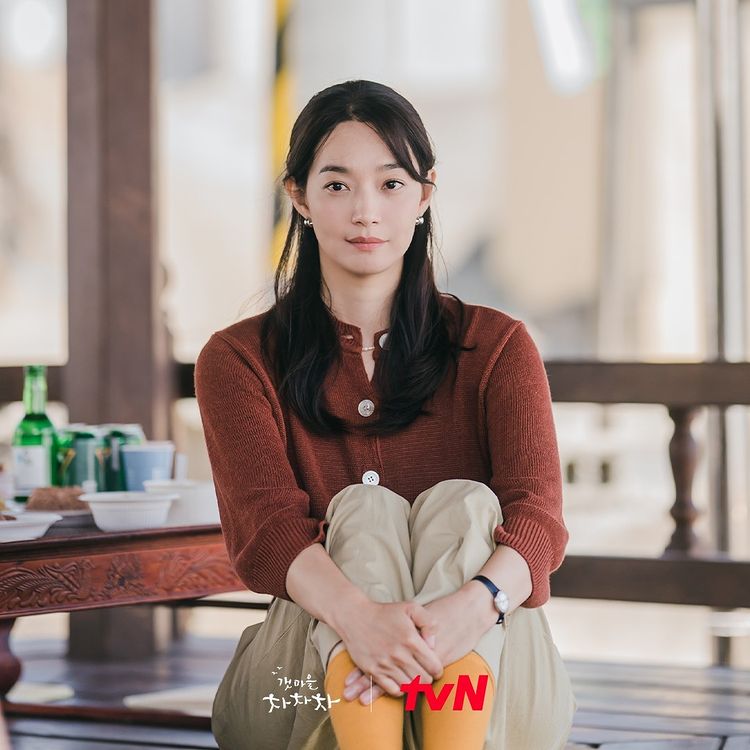 From unintentionally shaming her neighbors' businesses and draining a musician's self-esteem, Hye-jin didn't fail to show us her imperfections. Though, she wasn't the only one who accomplished that in the show. What actually makes this k-drama so striking is the display of each character's flaws (a gossipy lady, spoiled fangirl, stubborn grandma, etc.) Even our seemingly perfect village chief, Hong Du-sik (Kim Seon Ho), has his fair share of faulty traits, too. Just like us, these light-hearted rom-com characters take actions based on anger, jealousy, and pettiness. Do you remember Du-sik taking both drumsticks in the latest episode? Of course, those mistakes don't necessarily make him or any of the other characters terrible people…it simply proves that they're human.
ADVERTISEMENT - CONTINUE READING BELOW
That's probably why watching the show's character developments felt like I was also growing alongside them. The advice they shared to one another became wise words that taught me lessons I could apply in living a simple life. Surely there's many different lessons that one can pick up from this show; but for now, I chose to list down the learnings that struck me the most.
Here are the 8 life lessons I'm learning from Hometown Cha-Cha-Cha:
1. The best things in life aren't things.
I first read that quote from a self-published author named John Ruskin, and I just can't help but think about how it suits the entire essence of the show perfectly. While there's nothing wrong with finding happiness in the rewards you buy for yourself using your hard-earned money (even if it's 5.5-million won necklace), it's important for us to not get blinded by the idea that physical items are the only things that can make us happy. Don't forget: The number of dresses, furniture, and gadgets you have is no basis of how much joy is in your life nor does it measure your worth as a person.
Chief Hong also said it himself, "Money and success aren't the only valuable things in life." He even pointed out the other things that we should take note of: "happiness, self-contentment, world peace, love…".
ADVERTISEMENT - CONTINUE READING BELOW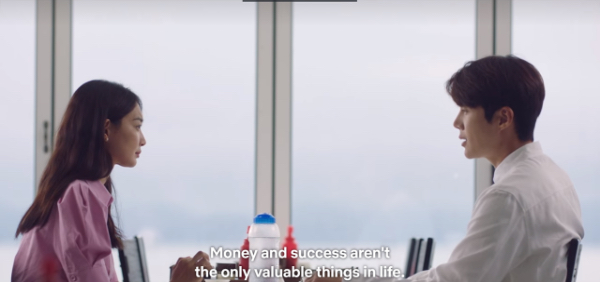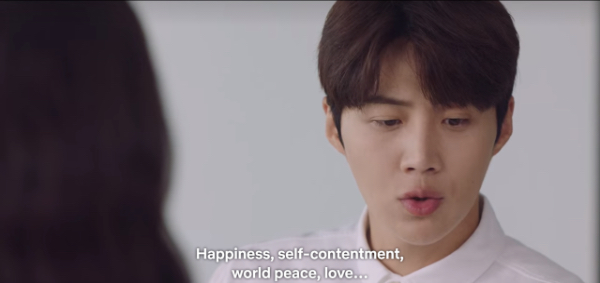 ADVERTISEMENT - CONTINUE READING BELOW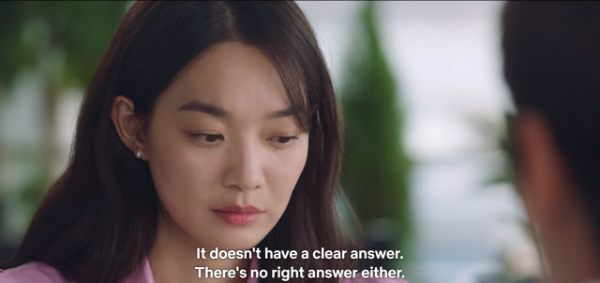 2. You don't have to plan every second of your life.
When Hye-jin said "I'm one of those people who plan every second of their lives" before confessing to Du-sik, it hit too close to home. I once had a phase that made me jot all my long-term goals in different journals. In the hopes that preparing a detailed scheme was best for me, I spent an unnecessarily extensive amount of time overthinking things I should do for my college, career, and social life. Looking back, a part of me regrets focusing too far into the future and not living in the moment. Just like the dentist, I was the type to shrug off certain emotions just because I knew the events it would lead to weren't in my planner; I would constantly convince myself it just wasn't the right timing, even when it felt like it actually was. I was essentially both Hye-jin and Chief Hong before they admitted their love for each other: an expert of denying the things we feel.
ADVERTISEMENT - CONTINUE READING BELOW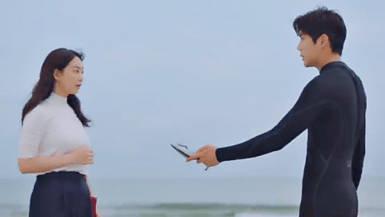 It took a lot of life-changing choices and even realizations from another k-drama for me to finally grow out of that habit. For Hye-jin, it took 10 episodes, a trip to Seoul, and a dimpled village chief. It really is true that life does not and will never go according to how we plan, and that isn't so much of a terrible thing.
ADVERTISEMENT - CONTINUE READING BELOW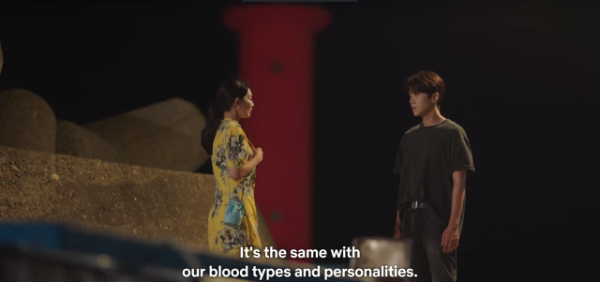 3. Don't be afraid to say yes spontaneously.
In line with not overplanning every part of your life, we should be constantly open to new adventures and opportunities. These events, however, don't always have to be dodged. Sometimes, the most courageous thing we can do is make a decision on the spot. In Hye-jin's case: a sudden drift back to Gongjin while on call with her former chief doctor.
ADVERTISEMENT - CONTINUE READING BELOW
Chief Hong even said it to Hye-jin at the beach, "You're bound to meet unexpected situations in life. Even if you use an umbrella, you'll end up getting drenched. Just put your hands up and welcome the rain."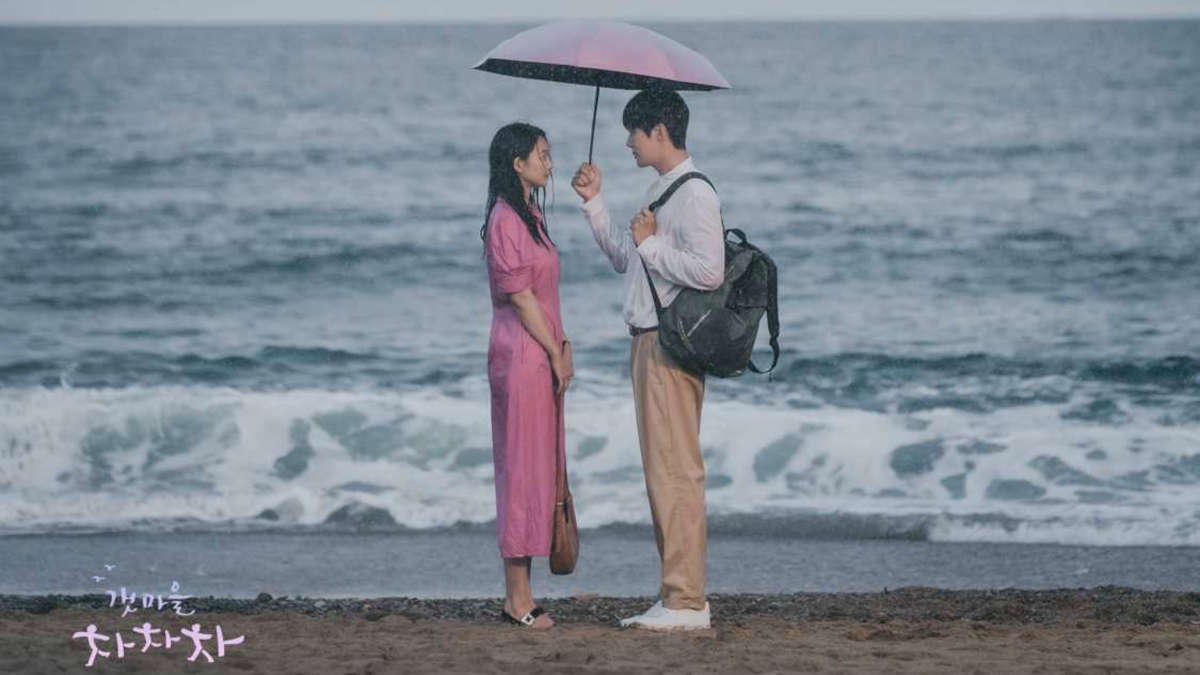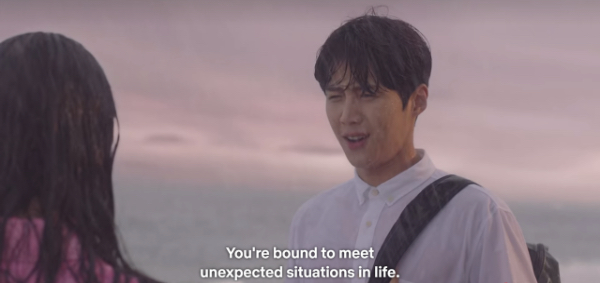 ADVERTISEMENT - CONTINUE READING BELOW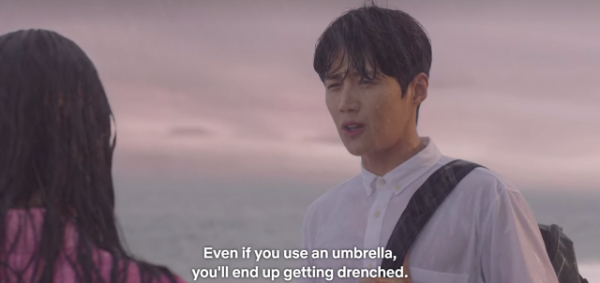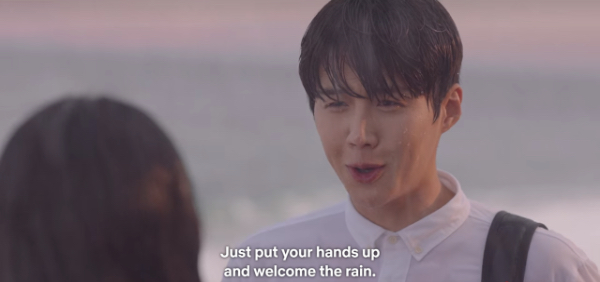 ADVERTISEMENT - CONTINUE READING BELOW
4. Treat everyone as your equals.
One of the best quotes from this show can actually be found somewhere as early as the second episode. After a series of mishaps involving Hye-jin's negative image to the neighborhood, Chief Hong tells the dentist a harsh fact: "Life isn't fair to all of us. Some spend their whole lives on unpaved roads, while some run at full speed only to reach the edge of a cliff."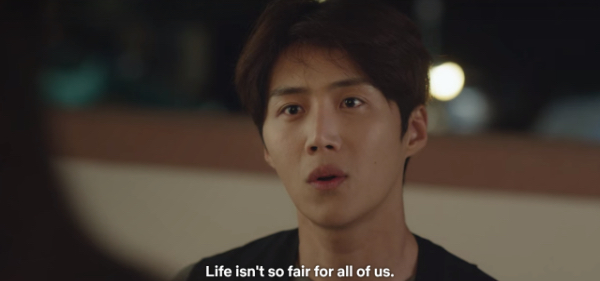 ADVERTISEMENT - CONTINUE READING BELOW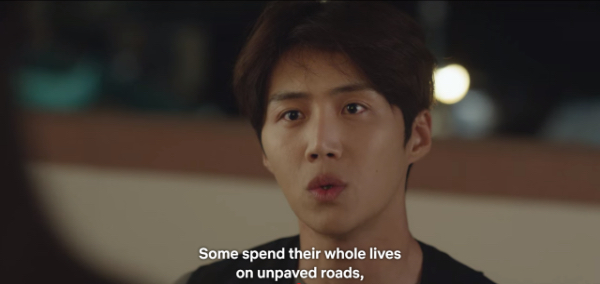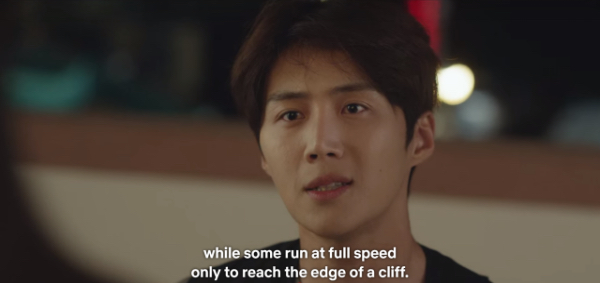 ADVERTISEMENT - CONTINUE READING BELOW
This is why it's important to treat everyone with kindness and respect. You'll never know what pain-causing struggles a person has gone through and how deep their scars still are.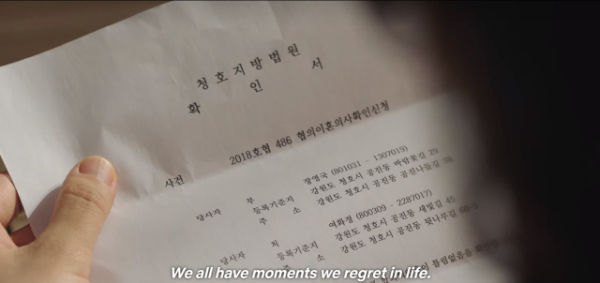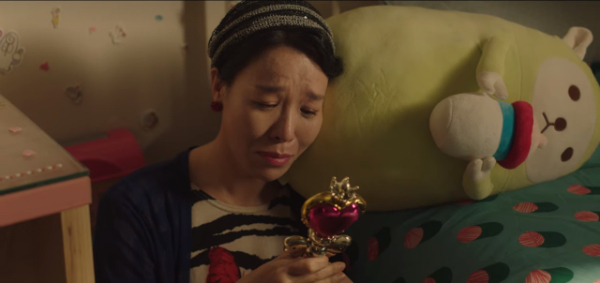 ADVERTISEMENT - CONTINUE READING BELOW
So, no matter where you are and who you're with, just think of how Chief Hong treats everyone without judgement and Hye-jin's capability to learn it, too.
5. Being strong and independent doesn't mean avoiding connections.
Calling yourself independent doesn't mean you have to push others out of your life. Take the famous quote "No man is an island" for example. No person can truly be sufficient for themself and go through their struggles alone. It's important for us to understand the value of having someone to rely on, especially when we feel like we're at our lowest. The beauty of this is that sometimes, it's people who we least expect it who would willingly stay by our side.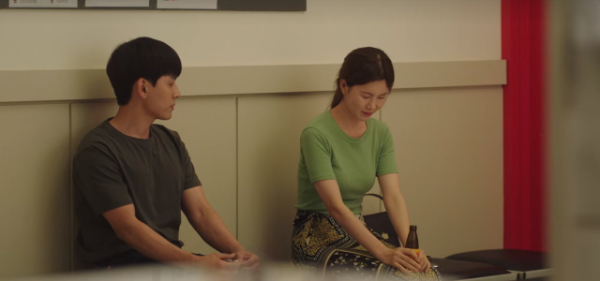 ADVERTISEMENT - CONTINUE READING BELOW
6. Apologies make a huge difference.
Being able to realize you made a mistake is a brave step, but apologizing for it is even braver. It takes a lot of mustered courage and maturity that we shouldn't take for granted. In the show, many mistakes were made by all the different characters, and they all set a good example of owning up to it and saying sorry to the people they hurt. One important quote we can always remember when in need to apologize is the one Chief Hong said to Hye-jin as seen below:
ADVERTISEMENT - CONTINUE READING BELOW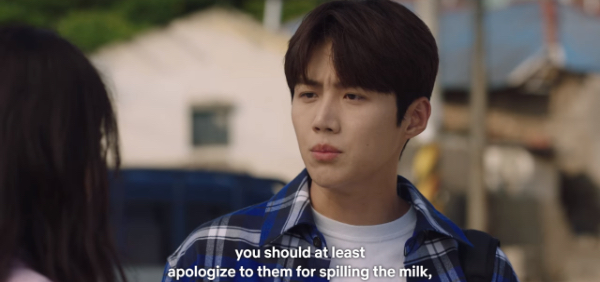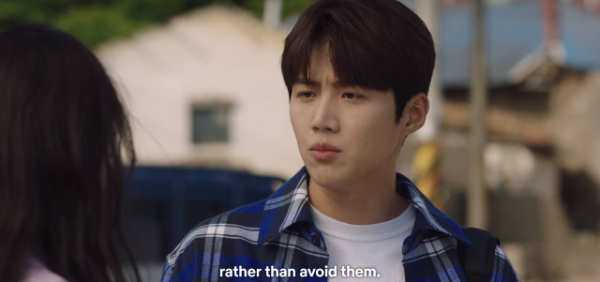 ADVERTISEMENT - CONTINUE READING BELOW
7. Nothing ever comes easy at first.
Since we've already talked about how great things can blossom out of unexpected opportunities, we should also recognize that new adventures promise no smooth ride. Take it from the young Director Ji: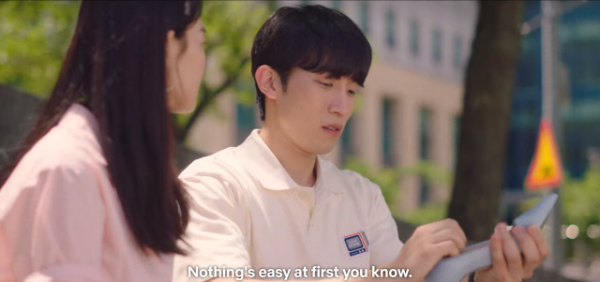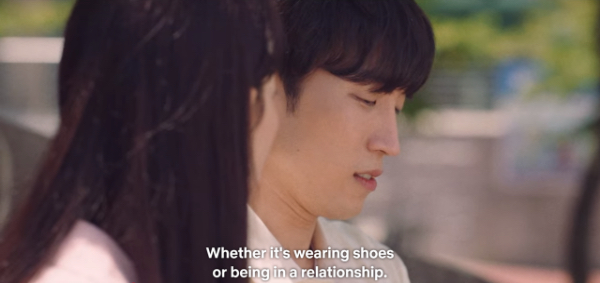 ADVERTISEMENT - CONTINUE READING BELOW
8. Taking care of yourself is part of being selfless.
We often relate the trait of being selfless to sacrificing one's self for the greater good. This drama, however, tackles that principle quite differently. Self-care and someone's physical well-being is definitely something Hye-jin gives utmost value to. Later episodes prove that this mindset of hers isn't only because of her profession in the medical field, but is also rooted to a deeper event about her motherl. While talking about Kim Gam-ri's selflessness, the dentist says something that leaves Chief Hong something to think about.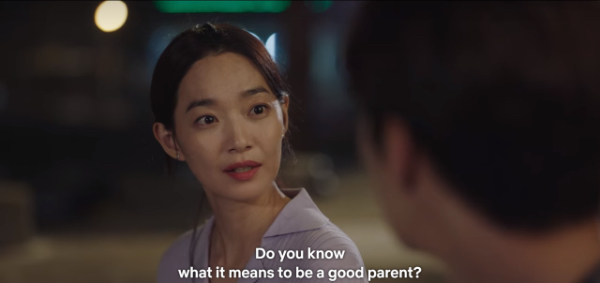 ADVERTISEMENT - CONTINUE READING BELOW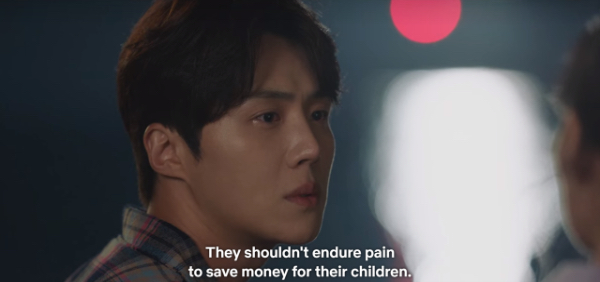 ADVERTISEMENT - CONTINUE READING BELOW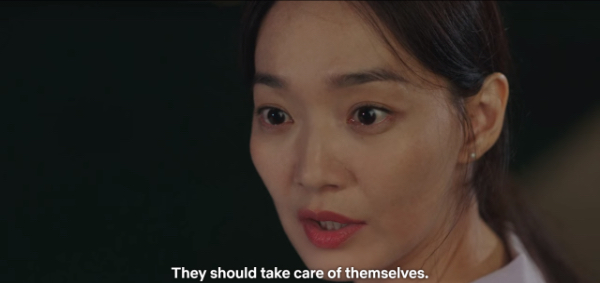 With all these lessons, I've come to the understanding that the lavish life of Hye-jin in the city doesn't have to be what I have to call myself successful. I guess Director Ji wasn't the only one Chief Hong got to teach about surfing now that I've learned to ride along the waves of life without any overcomplicated plans! Kidding aside, there's nothing wrong with living a simple life. Remember: Life isn't measured by price tags. In the end, what's important is you know you're happy and try to share this happiness with others.
ADVERTISEMENT - CONTINUE READING BELOW
Who would have thought that a feel-good series can hold so many deep life lessons for their viewers to ponder on? But, it's not over yet! With a few episodes still lined up for our to-watch list, we can't wait to see what other lessons we can unfold.
Hometown Cha-Cha-Cha's next episode will premiere on Saturday, October 9 on Netflix.
Related Stories from Preview.ph
Hey, Preview readers! Follow us on Facebook, Instagram, YouTube, Tiktok, and Twitter to stay up to speed on all things trendy and creative. We'll curate the most stylish feed for you!