With the summer heat eating up all our energy, we're sure you're currently on the prowl for a cold treat to help you cool down. While you may come across several ice cream brands during your search, why not take a pause and give Kurimu a shot? Run by a husband and wife duo who create premium handcrafted Japanese-inspired ice cream, this experimental dessert store features classic flavors like Kinako Vanilla and Chocolate, but they also churn out more unique and specialized ones like their Shoyu Caramel and Red Bean!
Launched just months into ECQ, Kurimu released their first three flavors Black Sesame, Matcha, and Shoyu Caramel which has particularly grown in popularity for its interesting flavor combination. In the span of a few months, they were able to release another three new flavors Kinako Vanilla, Kinako Chocolate, Azuki (Red Bean), and Kohi Cream in collaboration with Yardstick Coffee. Their unique and exceptional ice cream flavors have garnered the attention of influencers, celebrities, and even the former Secretary of Foreign Affairs!
ADVERTISEMENT - CONTINUE READING BELOW
Kurimu was established by husband and wife duo, Bryan and Maxine Kong, who actually tied the knot right before the pandemic started! Before starting their ice cream business, they got a headstart in the Japanese food industry with their restaurant chains Crazy Katsu and Crazy Ramen. It's safe to say their knowledge in the specific cuisine has definitely reflected in Kurimu!
Below, Bryan and Maxine share with us their journey towards making Kurimu the success it is today.
Is there a story behind your name, Kurimu?
"Kurimu is a catchy deviation from the Japanese word for ice cream, Aisukurimu. We particularly chose this word as it best encapsulates the qualities of our ice cream."
What made you start Kurimu? What was your inspiration for it?
"Before starting Kurimu, we were actually already running a 10-year-old Japanese chain of restaurants called Crazy Katsu and Crazy Ramen. Having a decade of experience in Japanese cuisine, we decided to follow through by turning our ice cream dream into a reality. Besides being my favorite dessert, ice cream has also been a great outlet for culinary creativity for my husband Bryan.
"More than culinary ideas, we draw our inspiration from Japanese philosophy. In line with the Japanese principle of doing simple things really well, we chose to center the concept of Kurimu around minimalism, attention to detail, and focus. The goal was to incorporate traditional flavors with modern ideas and concepts, but always remembering the core philosophy of respecting the ingredient. Those who have tried Kurimu have particularly noted its creaminess, silkiness, and how each kind is true to its authentic flavor."
What was your starting capital?
"An old kitchen pot, a whisk, a refrigerator, a handful of ingredients, and an overflow of optimistic ideas. This setup, however, was short-lived as we had to invest in an industrial ice cream machine soon after launching, which costs just about the same as your average mid-sized SUV."
ADVERTISEMENT - CONTINUE READING BELOW
What is your process for developing new flavors and which was the hardest flavor to get right?
"We start with a concept, and the process always follows. Either we begin by pursuing a unique ingredient, a culinary technique, or a wacky idea, and then we get our hands dirty (in the most sanitary way, of course). Each flavor has its own set of challenges. However, I would consider Shoyu Caramel (our food critic and media darling) to be the most challenging, but equally rewarding, flavor to perfect. It's a culmination of months of hard work, research, and product testing."
What are your best-selling flavors?
"Shoyu Caramel is a unique take on the traditional ice cream flavor of salted caramel. The inclusion of soy sauce is unconventional but will appeal to anyone who has tasted it before. Our Kohi Cream flavor makes use of an already excellent product which is the Golden Ticket Blend of our friends at Yardstick Coffee. However, our Kinako Vanilla flavor is starting to create a fanbase of its own. It's the chef's favorite too!"
What has been your biggest achievement over the course of your operations?
"We consider the feedback from our community to be one of our greatest achievements. Reading words like 'it's a new household favorite' to the Secretary of Foreign Affairs saying, 'This is the best ice cream on the planet,' on his Twitter account, validates all the hard work and care we put into developing our product."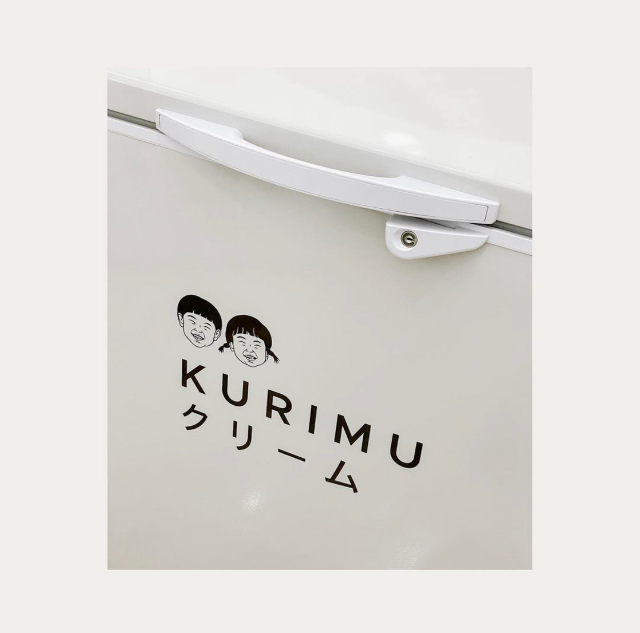 Do you have any plans on expanding your flavor options or even opening a physical shop in the future?
"Yes and yes! Team Kurimu is just getting started. Expanding our flavor selection is a slow, meticulous process, but it's the fun part of the business. We treat this as an avenue to exercise creativity and to grow our community through collaboration. Although we're only available online, for the time being, we can't wait for the day when we can meet our customers in person. Part of the joy of being in the ice cream business is having the opportunity to serve your customers and seeing their instant reactions after trying your product. We look forward to doing something different and redefining the concept of an ice cream parlor, very soon."
ADVERTISEMENT - CONTINUE READING BELOW
To stay updated with Kurimu, follow their Facebook and Instagram pages. You can place an order for their exceptional ice cream flavors on their website and other food delivery platforms.
Related Stories from Preview.ph
Hey, Preview readers! Follow us on Facebook, Instagram, YouTube, Tiktok, and Twitter to stay up to speed on all things trendy and creative. We'll curate the most stylish feed for you!