If you're an avid K-drama viewer and are always up to date with the latest series, then you're no doubt familiar with Shin Hye Sun from the recent comedy drama Mr. Queen! The show may have finally put her name on the map internationally, but did you know that Hye Sun is actually a seasoned actress with a prolific repertoire, ranging from supporting stints to leading lady roles? Yep, she's stepped into the shoes of a lost 30-year-old, a traumatized ballerina, a whimsical queen, and so much more! Hye Sun is inarguably a skilled artist with incredible range and versatility.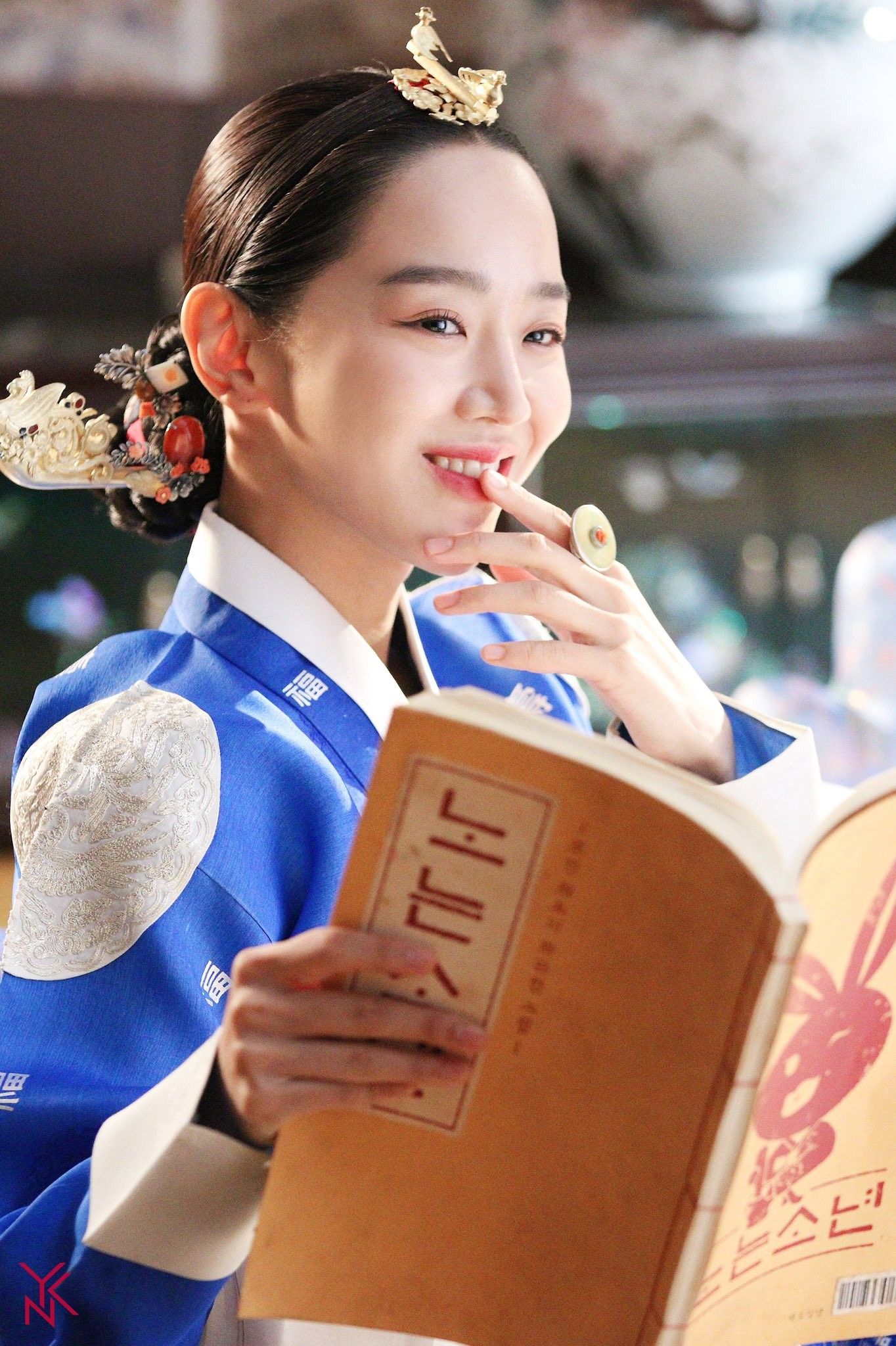 Here are 10 dramas starring Shin Hye Sun that you should definitely watch:
1. Legend of the Blue Sea (2016)
Watch on: Netflix, Viu
A mermaid from the Joseon era is rescued by a governor who helps her escape back to the ocean. Fast forward to the present day, their paths cross once again when a con artist takes a trip to a resort where the mermaid is swept up by a tidal wave.
ADVERTISEMENT - CONTINUE READING BELOW
Also starring: Lee Min Ho, Jun Ji Hyun, Shin Won Ho
2. Five Enough (2016)
Watch on: Netflix, Viu
Two people, both seemingly unlucky with their previous marriages, cross paths and fall in love. As they get together, the pair begin to navigate through life and their relationship with their families. For her part, Hye Sun plays a shy elementary teacher in the series.
Also starring: Sung Hoon, So Yoo Jin, Ahn Jae Wook
3. Oh My Ghost (2015)
Watch on: Netflix
After inheriting the ability to see ghosts, Na Bong-sun works as an assistant chef for a restaurant. She has a crush on her boss, Kang Sun-woo, who finally notices Bong-sun's presence after she's possessed by a virgin ghost out to seduce mutliple men in hopes of getting closure soon and moving on to the afterlife.
Also starring: Park Bo Young, Jo Jung Suk, Kim Seul Gi, Lim Ju Hwan
4. My Golden Life (2017)
Watch on: Netflix, Viki
Hardworking and determined, Seo Ji-ahn, as played by Hye Sun, will stop at nothing to be successful despite all the hardships that come her way. Eventually, she gets hired at Haesung Group, but unbeknownst to her, she's actually the long-lost granddaughter to the conglomerate.
Also starring: Park Si Hoo, Lee Tae Hwan, Seo Eun Soo
5. Still 17 (2018)
Watch on: Netflix, Viki
Thirteen years after her accident, a then 17-year-old violin prodigy wakes up from a coma to find out that she's already hit 30, so she still has the mentality of a teenager. She meets a man who's experienced a similar accident to hers and is still scarred by what happened to this day. Together, they fall in love and help each other heal from their old wounds.
Also starring: Yang Se Jong, Ahn Hyo Seop, Lee Do Hyun
6. Stranger (2017)
Watch on: Netflix, Viu
A police lieutenant and a socially-inept prosecutor investigate a murder case. Somewhere amidst their investigation, they come to discover the corruption within their prosecutor's office.
Also starring: Cho Seung Woo, Bae Doona, Lee Joon Hyuk
7. She Was Pretty (2015)
Watch on: Netflix, Viki
Ji Sung-joon and Kim Hye-jin are childhood friends. Growing up, Sung-joon was deemed unattractive and chubby. Oppositely, Hye-jin was pretty and born with a silver spoon, yet things changed when she lost her looks and wealth along the way. As an adult, she's hired at a fashion magazine but quickly realizes that her snarky new boss is actually the now dashing and handsome Sung-joon.
Also starring: Hwang Jung Eum, Park Seo Joon, Choi Siwon, Go Joon Hee
8. The Hymn of Death (2018)
Watch on: Netflix
Based on a true story and set in the 1900's wherein Korea is under the Japanese rule, the story centers around a playwright and a soprano who become two star-crossed lovers with an ill-fated path ahead.
Also starring: Lee Jong Suk, Lee Ji Hoon, Park Seon Im
9. Angel's Last Mission: Love (2019)
Watch on: Netflix, Viu
In order to return to heaven, a mischievous angel has to find true love for a cynical and aloof ballerina, as portrayed by Hye Sun. Things get complicated when he breaks a divine rule and ends up falling in love with her.
Also starring: L, Lee Dong Gun, Bo Mi Kim
ADVERTISEMENT - CONTINUE READING BELOW
10. Mr. Queen
Watch on: Viu
A male chef mysteriously wakes up in the body of a young queen in the Joseon era. While trying to figure out a way to return to present time, he slowly starts to unravel the secrets of the kingdom.
Also starring: Kim Jung Hyun, Na In Woo, Seol In Ah
Related Stories from Preview.ph
Hey, Preview readers! Follow us on Facebook, Instagram, YouTube, Tiktok, and Twitter to stay up to speed on all things trendy and creative. We'll curate the most stylish feed for you!