Whether he first caught your eye with his supporting role on Hotel Del Luna or you fell in love with him as the star of 18 Again, one thing's for sure: Lee Do Hyun is the rising leading man to watch. No matter what role he steps into, there's no doubt the handsome 25-year-old demands your attention at all times, be it as a royal guard in ancient Korea, a charming 18-year-old who's coming of age for the second time, or a smart medical student in the midst of an apocalypse.
Eager to engulf yourself more with all things Lee Do Hyun? Below, we around up 10 facts you need to know about the South Korean actor.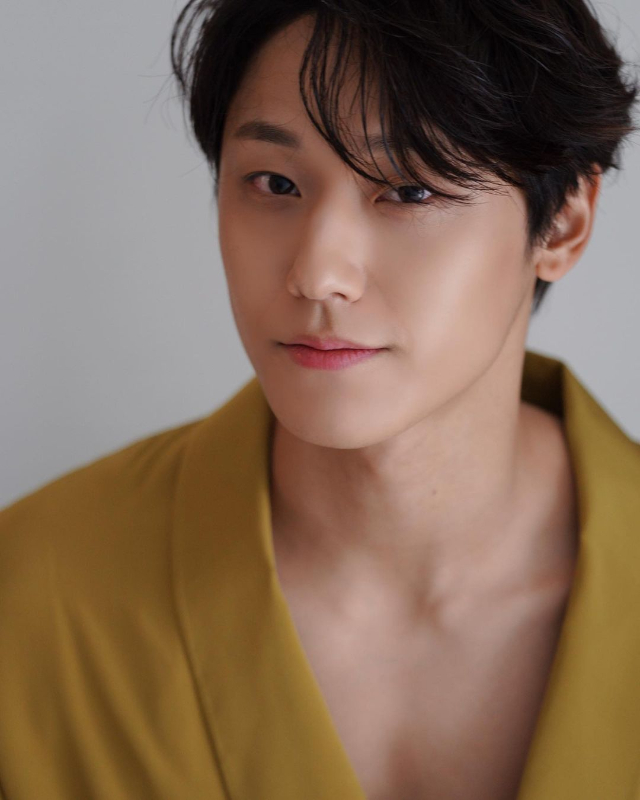 1. He's an Aries.
Do Hyun was born in the Gyeonggi Province of South Korea on April 11, 1995 which, FYI, makes him an Aries.
2. He started out as a theater actor.
Do Hyun revealed that his parents were against his acting dreams at first. It even got to the point where he was forced to attend acting school without his dad knowing. In order to convince them to let him take up the craft in a university, he landed himself a part in a play with the help of his mentor. "I invited my mom, who knew all about it, and my dad, who didn't know. There was a poster with my face on it for the play in the subway stairs on the way to the theater," he told GQ Korea. "My father came to see the play and was shocked to see his son's face on the street. After showing him my plays, I got his permission to be an actor."
ADVERTISEMENT - CONTINUE READING BELOW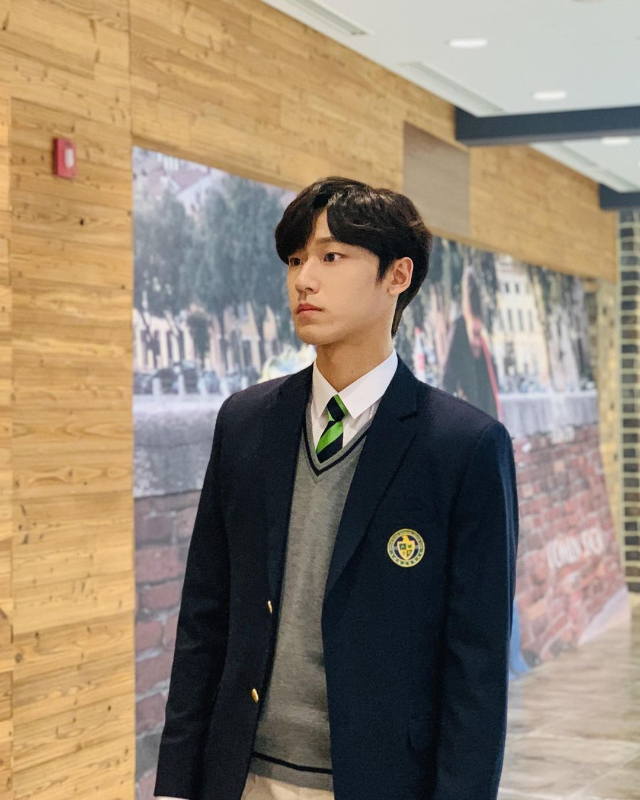 3. He made his mainstream acting debut at 22 years old.
Appearing in three episodes of Prison Playbook, Do Hyun made his official TV debut in 2017. He portrayed the teen version of Jung Kyung Ho's character, Lee Joon-ho. Since then, he booked two more minor roles in 2018, namely for the romantic comedies Still 17 and Clean with Passion for Now.
4. His breakthrough role was for a supporting character on "Hotel del Luna."
Do Hyun quickly found his breakout role just two years into his career. Current fans most likely know him best for his portrayal of Go Chung-myung on the hit 2019 dark fantasy drama Hotel del Luna. The actor charmed viewers as a dashing royal guard captain and IU's past lover. Due to the recognition he got from the series, Do Hyun himself considers Chung-myung to be his "most prized role so far." He explains, "So many people loved the character, and I also really like the character as well. And it was really hard while playing the character, including speaking in the sageuk tone."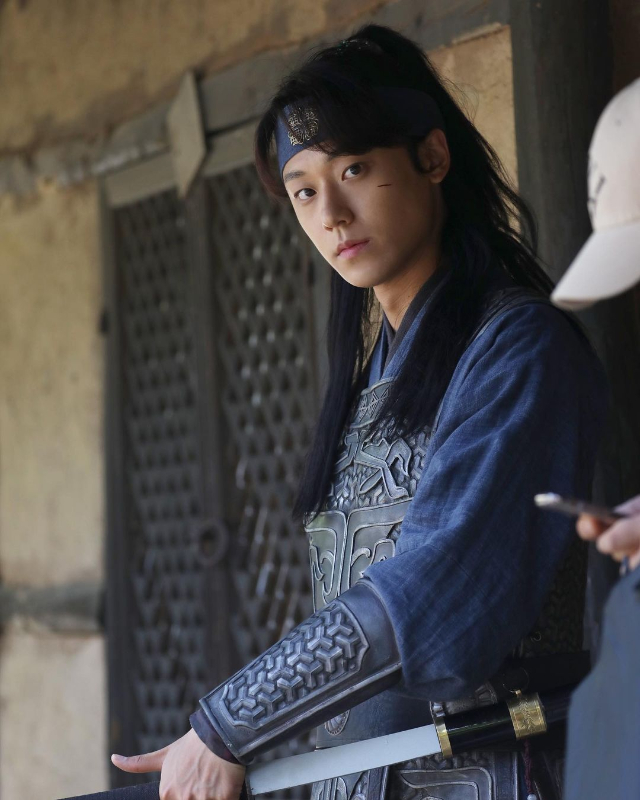 5. His first lead role was for "18 Again."
Do Hyun's successful stint in Hotel del Luna finally earned him his first-ever lead role just a year later. He top-billed the 2020 fantasy coming-of-age drama 18 Again, alongside Kim Ha Neul and Yoon Sang Hyun. The series is a Korean TV adaptation of the Hollywood film, 17 Again, which originally starred Zac Efron. The show centers on 37-year-old Hong Dae-young, a washed-up basketball star who gets a second chance at life after he magically returns to his 18-year-old self, as played by Do Hyun.
The role has so far won Do Hyun his first two Best New Actor Awards at the 7th APAN Star Awards, and the 19th Korea First Brand Awards.
6. He once broke up with his girlfriend for a role.
A self-professed method actor, Do Hyun once took it a little too far when he broke things off with his now ex-girlfriend, in order to truly embody the psyche of his character. "The character I was playing was someone who lost the girl they love. So I told my girlfriend we should break up, so I could play the role. I really don't know why I did that," explained Do Hyun in an interview with Esquire Korea. "I was about 21 or 22. Of course, my girlfriend didn't understand. She asked me if I was crazy. But at the time, acting came first for me… Anyway, after experiencing things like that, I think I've grown a lot."
ADVERTISEMENT - CONTINUE READING BELOW
7. He's a dedicated son and brother.
It's clear that family comes first for Do Hyun. In the same interview with Esquire Korea, he revealed that his family suffered from a great debt that both his parents worked tirelessly to pay for, all while taking care of his disabled younger brother. With his new-found fame and leading man status though, he promised his mother that he'd be their primary breadwinner and would settle all their unpaid bills by 2020, so they could soon stop working altogether.
"I would really like it if in 2020, my mom, dad, and Dong Hyuk could all rest from working and live off of what I earn. That way, I will have peace of mind when I have to enlist in the army," he said.
8. He originally auditioned for the lead character on "Sweet Home."
If you watched the Netflix horror drama Sweet Home, we're sure you just couldn't get enough of Do Hyun as the brilliant and rational Lee Eun-hyuk. Perfect as he was for the role, did you know that he originally auditioned for Song Kang's character Cha Hyun-su? "I initially vied for Hyun-su's character because I've always wanted to play a dual character," he told SCMP. "But as soon as I started reading my lines, director Lee Eung-bok said that I'm better suited for Eun-hyuk's part. I tried to show no emotions, but solely act with the expression in my eyes."
9. He's working towards a possible Hollywood career.
Do Hyun is currently training himself to speak fluent English. Why? Well, the actor hopes to one day break into Hollywood. "I try to use English when I'm around fluent English speakers. I've always dreamed of making inroads into Hollywood and I'm curious about how foreign film sets look. I'll keep working hard to make it a reality," he said in an interview last January.
10. He's been playing basketball since he was young.
During a video special for Sweet Home, Do Hyun shared that he's actually quite the basketball player. He played the sport when he was young, and was a point guard for his high school team. Unfortunately, he eventually dropped basketball after his father expressed that he was against Do Hyun pursuing the sport any longer. "If my father hadn't been against it, I think I would have continued in sports," he also revealed on an episode of the variety show Knowing Bros.
ADVERTISEMENT - CONTINUE READING BELOW
Additionally, Do Hyun shared that his current favorite film on Netflix is the sports documentary, The Last Dance. Released in 2020, it depicts the journey of famed basketball player and NBA living-legend Michael Jordan.
Related Stories from Preview.ph
Hey, Preview readers! Follow us on Facebook, Instagram, YouTube, Tiktok, and Twitter to stay up to speed on all things trendy and creative. We'll curate the most stylish feed for you!