As one of Korea's highest paid brand endorsers, Jung Hae In is no stranger to the spotlight, and while he did debut relatively late, that's the last thing you would think of when you catch him on screen. In just a few years, we have seen him convincingly bring to life a broad range of characters with the ease of a hallyu veteran.
From college musicals, to being the fresh-faced lead in AOA Black's Moya music video, to his brief yet memorable cameo in Goblin; the actor has indeed come a long way! With his leading man looks and his undeniable acting chops, we can only expect his star to rise higher and shine brighter.
Need further proof? Below are 10 K-dramas starring Korean actor Jung Hae In:
1.
Bride of the Century (2014)

The affluent Choi family believes they are cursed and that the eldest son's first bride is destined to die an untimely death. Thus, when chaebol heir Choi Kang-joo's fiancée Jang Yi-kyung mysteriously disappears, her lookalike Na Doo-rim is immediately brought in to take the wealthy heiress' place. The ploy hits a snag when Kang-joo finds himself falling in love with the impostor.

ADVERTISEMENT - CONTINUE READING BELOW

Hae In plays Choi Kang-in, an idol singer and Kang-joo's younger brother, for his drama debut.

Also starring: Jeon Jin Seo, Yang Jin Sung
2. The Three Musketeers (2014)
On Park Dal-hyang's quest to become a royal guard, he gets entangled with "Musketeers" who vow to protect the country from the rival Qing Dynasty, as well as their own king's weak policies. Loosely inspired by Alexandre Dumas' classic of the same name, Hae In plays An Min-seo, one of the two bodyguards of Crown Prince So-hyeon in this action packed, Joseon Dynasty period drama.
Fun fact, Hae In's great-grandfather was actually a famous intellectual during this period!
Also starring: Lee Jin Wook, Jung Yong Hwa, Yang Dong Geun

3.
Yeah, That's How It Is (2016)

A realistic drama, Yeah, That's How It Is depicts everyday, family life. What sets this apart from other shows with a similar storyline is that this family extends to three generations. With all of them living under just one roof, the audience can surely expect to witness heartwarming, intimate moments within the busy household, together with the occasional disagreements. BTW, Hae In's portrayal of Yoo Se-joon led to him winning the New Star Award at the 2016 SBS Drama Awards.

Also starring: Yoon So Yi, Kang Bu Ja, Wang Ji Hye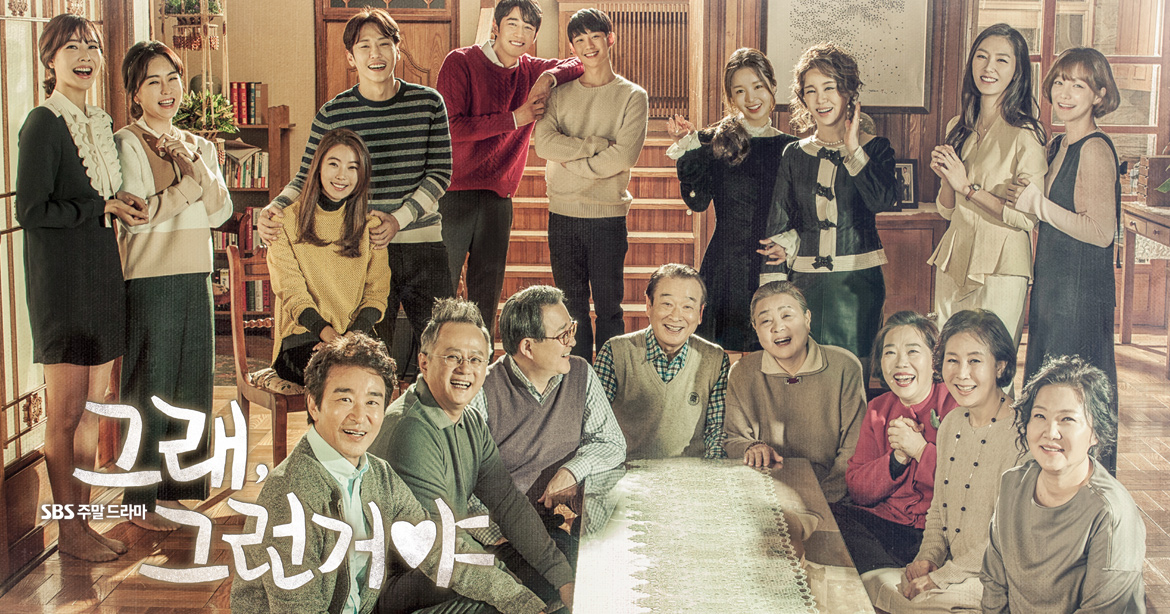 4.
While You Were Sleeping (2017)

What would you do if you knew a disastrous event was about to happen? This is the perplexing premise While You Were Sleeping explores. Having the ability to see the future through their dreams, a reporter, a prosecutor, and a police officer, band together and work hand in hand to prevent their sinister dreams from turning into reality. With a vicious antagonist in the form of a corrupt lawyer and a possible love triangle to boot, this 32-episode drama is definitely worth a binge.

ADVERTISEMENT - CONTINUE READING BELOW

Also starring: Bae Suzy, Lee Jong Suk
5. Prison Playbook (2017)
Baseball pitcher Kim Je-hyuk almost had it all. About to become the newest player for the Boston Red Sox, his dreams came crashing down when he was sentenced to jail for assaulting his sister's sexual attacker. In Prison Playbook, award-winning director of the Reply Series, Shin Won Ho, introduces us to a trove of characters including Seobu Penitentiary's officers, inmates, and their families. One such gripping figure is Hae In's Yoo Jeong-woo—a framed, military commanding officer serving time behind bars.
Also starring: Park Hae Soo, Jung Kyung Ho, Kim Sung Cheol
6. Something in the Rain (2018)
Something in the Rain catapulted Hae In to soaring heights and full fledged leading man status. Here, he portrays Seo Joon-hee, opposite Son Ye Jin's character, Yoon Jin-ah. A video game developer fresh from working abroad, he reconnects with his older sister's best friend and finds himself absolutely smitten. The series follows their low-key swoon-worthy courtship as well as their struggles with their age difference.
ADVERTISEMENT - CONTINUE READING BELOW
7. One Spring Night (2019)
Librarian Lee Jeong-in and pharmacist Yu Ji-ho start a supposedly harmless friendship in this romantic drama. While obviously drawn to each other, they agree to avoid complications and not to pursue anything further as Jeong-in is in a longterm relationship with her ideal-on-paper boyfriend, Kwon Gi-seok, whereas Ji-ho is a single father. Will they be able to keep their distance and remain "just friends"?
Also starring: Han Ji Min, Kim Jun Han
8. A Piece of Your Mind (2020)
Living his life as an ode to unrequited love, AI Programmer Moon Ha-won creates a simulation based on his old flame, Kim Ji -soo. His belief changes when he gradually learns to open his heart upon meeting classical music recording engineer Han Seo-woo. Together, they help each other heal past wounds and embark on a journey that is uniquely theirs.
Also starring: Chae Soo Bin, Park Joo Hyun, Lee Ha Na, Kim Sung Gyu
ADVERTISEMENT - CONTINUE READING BELOW
9. D.P. (2021)
Based on Kim Bo Tong's highly successful webtoon D.P. Dog Day, the series follows the Korean Military's Deserter Pursuit unit. With his keen observation skills and unyielding tenacity, newly recruited Private An Jun-ho joins Sergeant Park Beom-gu and Corporal Han Ho-yeol in capturing and bringing back wanted AWOL soldiers.
Also starring: Kim Sung Kyun, Koo Gyo Hwan, Son Suk Ku
10. Snowdrop (2021)
In what is one of the most anticipated K-dramas of 2021, BLACKPINK's Jisoo plays university student Eun Young-ro, who falls in love at first sight with the mysterious Im Soo-ho. Set against the turbulent political climate of 1987 Seoul, she bravely hides her wounded beloved in her dorm despite the dangers in doing so.
Also starring: Jang Seung Jo, Yoo In Na, Kim Hye Yoon
Related Stories from Preview.ph



Hey, Preview readers! Follow us on Facebook, Instagram, YouTube, Tiktok, and Twitter to stay up to speed on all things trendy and creative. We'll curate the most stylish feed for you!