K-drama fans, it's time to add Han So Hee on your radars if you haven't yet, because there's a high chance we'll fall in love with her in the highly anticipated JTBC show Nevertheless, alongside Song Kang. If you're not familiar with her just yet, So Hee first gained traction last year as she played the controversial role of the adulterous Yeo Da-kyung in The World of the Married, which was adapted from the UK television series Doctor Foster. Undeniably her breakout project, the series broke records after it gained the highest viewership ratings in Korean cable network history during its run.
Now that she's about to take over our screens yet again, we laid down 10 quick facts anyone should know about Han So Hee.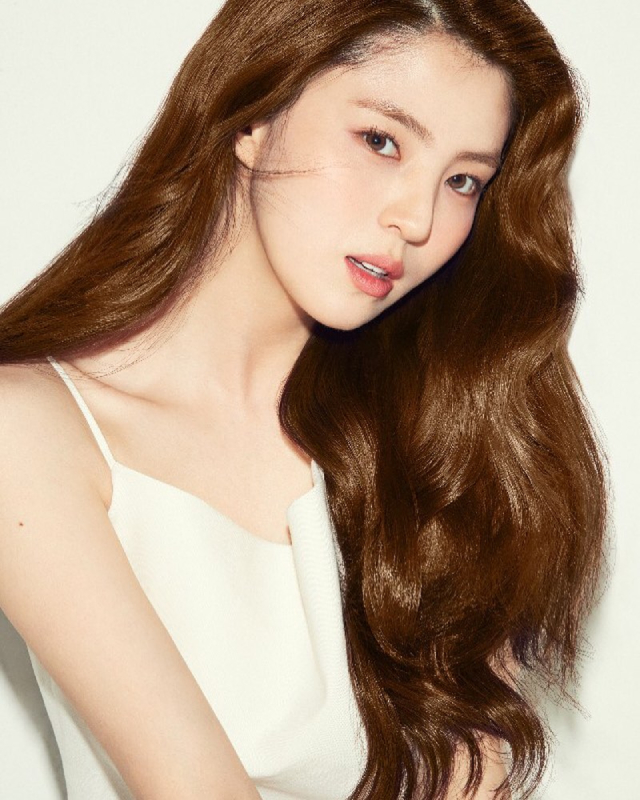 1. She is a Scorpio.
This rising star is a November baby! She was born in Ulsan, South Korea on November 18, 1994, making her a bonafide Scorpio sister! Her real name is Lee So Hee, by the way.
2. She started out by acting in music videos.
Prior to making her TV debut, So Hee entered the entertainment industry by first appearing in the music video of K-pop group SHINEee's Tell Me What to Do. Apart from this, in 2017 she acted in Korean singer Jung Yong Hwa's music video for That Girl, followed by a feature in Roy Kim's The Hardest Part in 2018, and Melomance's You & I in 2019.
3. Her debut role was for the SBS drama "Reunited Worlds".
Throwback to 2017, So Hee finally graced the small screen as a supporting character in Reunited Worlds. There, she played Lee Seo-won, a fashion writer and the daughter of a hospital director. Spanning 40 episodes in one season, Reunited Worlds is a fantasy love story that focuses on Yeo Jin Goo's character who disappears at 19 years old after a strange accident, and comes back 12 years later without having aged a day!
ADVERTISEMENT - CONTINUE READING BELOW
4. She bagged her first main role right after her debut.
So Hee got her first main role early on in her career, and in the same year as her debut series! She starred as Yoon Seo-won in the K-drama Money Flower, which tells the tale of vengeful individuals corrupted by greed. The characters in this drama go head-to-head to claim money and power. Seo-won is a former employee at a large conglomerate and the secret lover of its aspiring CEO Jang Boo-cheon. So Hee received her first Best New Actress nomination at the MBC Drama Awards for her performance in the series.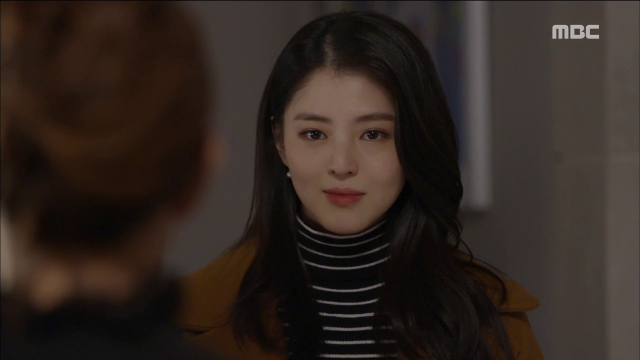 5. She earned immense praise from veteran actress Kim Hee Ae.
While on the set of The World of The Married, veteran Korean actress Kim Hee Ae admired So Hee's elegance and natural talent. She said, "She possesses a truly heavenly beauty, and I think that even those words alone aren't enough to express it." As for her acting chops, Hee Ae also mentioned in an interview, "She's very passionate, and her skills as an actress are already fully developed. If she's already this perfect, I wonder what kind of actress she'll be in the future, when she reaches my age. I can't even imagine it. She works so hard, and in terms of her face and body, I think she's flawless. She leaves nothing to be desired." This is a big win for the rookie star seeing as she idolizes Hee Ae and looks up to her as an actress.
ADVERTISEMENT - CONTINUE READING BELOW
6. Kim Hee Ae avoided So Hee behind the scenes of their show.
Speaking of Hee Ae, unbeknown to the viewers, she actually kept her distance from So Hee and co-star Park Hae Joon during the filming of The World of The Married to keep her negative feelings towards their characters in tact, despite having a fondness for So Hee in real life. "So Hee is so polite and pretty, and I like her," she explained. "But I'm trying to keep my distance. So that I can properly immerse myself in my character's emotions."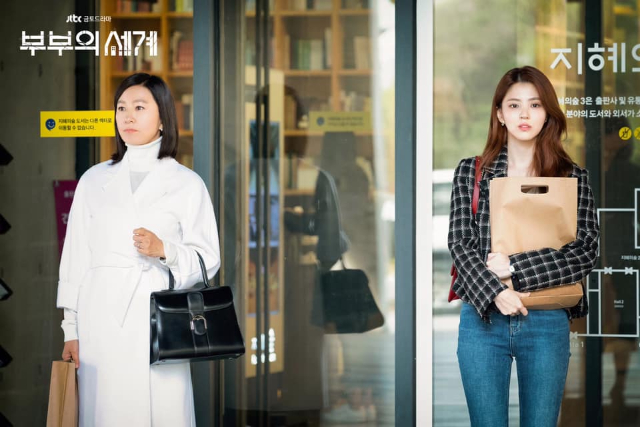 ADVERTISEMENT - CONTINUE READING BELOW
7. She received hate comments for playing Da-kyung's character.
With all the attention So Hee was receiving because of her role as Tae-oh's other woman, she simultaneously had to deal with the flak her character got as well when, at one point, comments came flooding in her social media from international viewers complaining about Da-kyung's behavior on the show! She recalls in an interview with The Korea Herald, "Some 60,000 comments were all hate messages. It was interesting to see that the drama attracted viewers beyond national borders. It was actually funny, because some of my Indonesian fans would take my side, saying 'This is only a drama." That said, there's no denying at this point that So Hee's performance was truly convincing as it also landed her a nomination in the 56th Baeksang Arts Awards for Best New Actress!
8. She landed international brand endorsement deals after "The World of the Married".
As So Hee garnered buzz and attention from The World of the Married in 2020, her life changed forever! International brands set their sights on the rising actress, and she inked deals with L'oreal Paris, Goutal Paris, and Lanvin. Additionally, top companies in Korea such as BARREL booked her to be the face of their campaigns.
ADVERTISEMENT - CONTINUE READING BELOW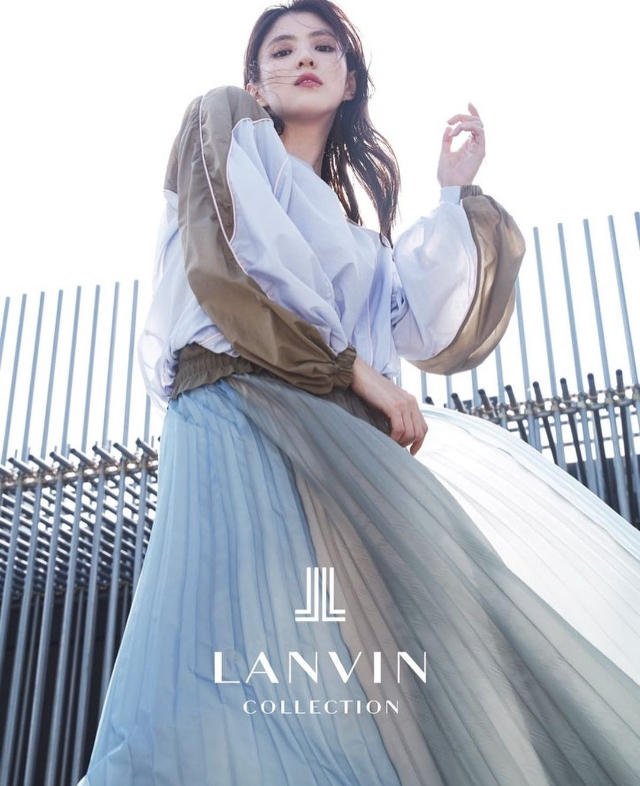 9. She has a close relationship with her grandma.
So Hee was raised by her grandmother ever since her parents got divorced when she was just five-years-old. From her high school days, to moving to Seoul for her acting career, and then changing her last name from "Lee" to "Han," her grandma never left her side. She even occasionally posts photos of her gran on Instagram with the caption, "My Everything." Too sweet!
ADVERTISEMENT - CONTINUE READING BELOW
10. She is a huge fan of the webtoon "Nevertheless" is based on.
Even before getting the main role on Nevertheless, So Hee was already a big fan of its original webtoon, titled I Know But or Algoitjiman. Having previously dreamt of portraying the story's lead, Yoo Na-bi, should it be turned into a show, the actress said that it was a must for her to land the relatable role once an official adaptation was announced.
Originally created by Jung Seo, Nevertheless follows passionate art student Na-bi, who spends her time in the school's studio, and Park Jae-uhn, a flirt who doesn't like dating. The two characters become entangled in an unusual romance despite their mutual skepticism towards love and relationships.
Watch the trailer below.
Related Stories from Preview.ph
Hey, Preview readers! Follow us on Facebook, Instagram, YouTube, Tiktok, and Twitter to stay up to speed on all things trendy and creative. We'll curate the most stylish feed for you!