When Choi Tae Joon isn't parading as a popular yet ill-tempered K-pop idol on So I Married the Anti-Fan, he's an accomplished actor in real life who continues to win the hearts of many with his undeniable talent, and variety show-worthy charisma. That said, if you're a new fan of this clean cut debonair thanks to the aforemetioned series, and you're looking to get to know him better, here's the just the place to start.
Below, we list down 10 fun facts you need to know about child actor-turned-leading man Choi Tae Joon.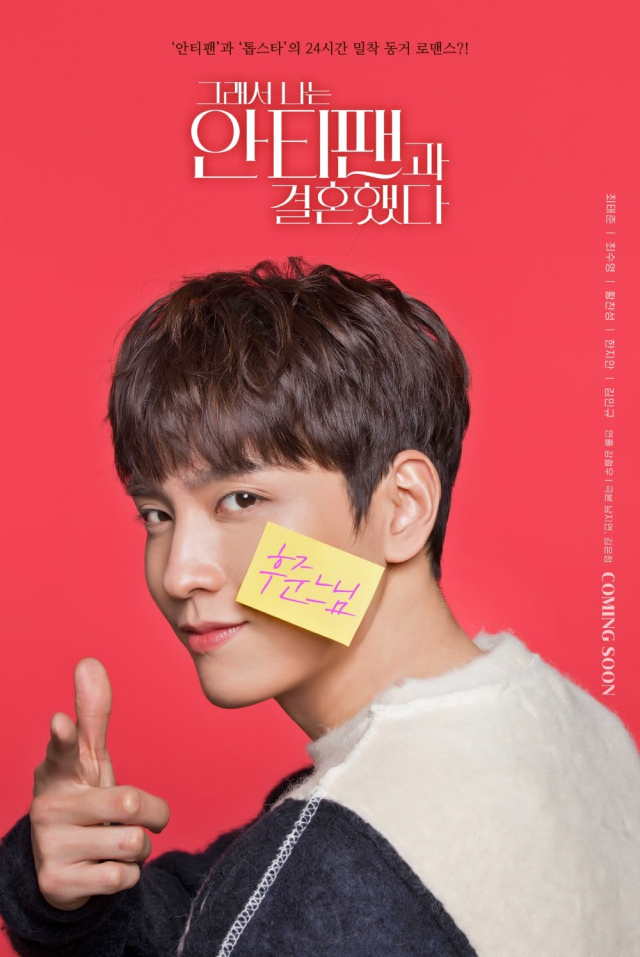 1. He's a Cancer.
Tae Joon was born on July 7, 1991 in Seoul, South Korea.
2. He started off as a child actor but eventually grew to dislike acting.
Tae Joon debuted as an actor at the ripe age of 10. For his first TV appearance, he portrayed the young version of Jo In Sung in the 2001 melodrama Piano. A year later, he guested on the KBS kids show Magic Kid, Ma Soo Ri, before quitting the industry for eight years. In a 2017 interview, Tae Joon revealed that he only took up acting at the time for his parents, despite the fact that he disliked the job. "My mom would give me rewards and make me act," he revealed. "By the time I became a middle school student, I didn't like it…If someone would strike up a conversation with me by asking 'Aren't you Magic Kid [role he played on a television show]?' I would start to fight them."
ADVERTISEMENT - CONTINUE READING BELOW
3. He made a name for himself in the fantasy romance drama "Padam Padam".
Unable to refuse his true calling, Tae Joon returned to acting in his late teens. He immediately garnered recognition for his comeback TV role as Jung Woo Sung's son, Im Jung, in the 2011 romance K-drama Padam Padam. Apart from Woo Sung, Tae Joon also co-starred alongside Han Ji Min and Boys Over Flowers actor Kim Bum.
4. You might also recognize him from "A Girl Who Sees Smells," "Suspicious Partner," or "Exit".
Upon his return, Tae Joon's career went full-speed-ahead as he was casted for roles year after year post-Padam Padam. That said, his more popular dramas include A Girl Who Sees Smells, Exit, and Suspicious Partner where he acted with Ji Chang Wook, Nam Ji Hyun, and Kwon Nara. He portrayed Ji Eun-hyuk in the series, a lawyer who also happens to be Chang Wook's former best friend. His performance in the show earned him a nod for the Excellence Award at the 2017 SBS Drama Awards.
5. He's dating Park Shin Hye.
Both graduates from Chung Ang University, Tae Joon and Park Shin Hye confirmed their relationship in 2018 after previously denying the rumors due to "personal reasons." The hallyu actress first opened up about Tae Joon in 2020 during an interview for her zombie apocalypse film #Alive. "It wasn't our intention to go public with our relationship then, but it happened and it's been nice. We're still going strong," she shared.
ADVERTISEMENT - CONTINUE READING BELOW
Shin Hye and Tae Joon announced their pregnancy and engagement on November 23, 2021.
6. He finished his mandatory military service.
You won't have to worry about missing Tae Joon for two years because this actor's already completed his mandatory military service. Due to health issues, he enlisted as a public service worker, and was officially discharged last May 18, 2021.
7. He learned to appreciate K-pop more after shooting "So I Married the Anti-Fan".
Admittedly not a pro at dancing or singing, Tae Joon worked hard to emulate K-pop stars in order to properly portray the role of Hoo Joon, an A-list idol, on So I Married the Anti-Fan. In the process, he gained a new-found appreciation for Korean idols, stating in an interview, "I realized just how amazing K-pop stars are, and I sincerely support them and cheer them on."
Fun fact: Originally a South Korean novel, So I Married the Anti-Fan was first adapted into a Chinese movie in 2016. It starred EXO's Chanyeol as Hoo Joon, which was localized into Hou Zhun for the film.
ADVERTISEMENT - CONTINUE READING BELOW
In support of the show, Chanyeol sent Tae Joon a snack cart while the latter was onset to shoot the drama. Along with the truck was a banner that read, "Actors and staff of So I Married an Anti-Fan, please eat yummy snacks and gain strength! From Hoo Joon to Hoo Joon." We're definitely all for this cute friendship!
8. He was once a host of the Korean reality show "Hello Counselor."
Tae Joon joined the hosting panel of Hello Counselor, a popular Korean reality show, from 2016 to 2017. The program allowed celebrity guests and invited "regular people" to interact and share their life stories with each other on national TV. After his year-long stint as one of the show's MCs, he left Hello Counselor to focus on his acting obligations.
While talking about his departure during a V Live broadcast, the actor shared, "Because Shin Dong Yup, Cultwo (Jung Chan Woo and Kim Tae Gyun), and Lee Young Ja took good care of me, I was so happy [while being on the show]. It was a valuable time getting to listen to other people's stories and sharing our concerns."
ADVERTISEMENT - CONTINUE READING BELOW
With a successful nine-year run, the reality series aired its final episode on September 30, 2019.
9. He was part of the fourth season of "We Got Married".
We Got Married was a popular South Korean variety show that paired up celebrities who then pretended to be married couples. Tae Joon joined the show's fourth and last season in 2016, where he was put together with APink's Bomi. The two performed various tasks and challenges together, had a photoshoot, and were even nominated for the Best Couple Award at the 16th MBC Entertainment Awards, only losing to Solar of vocal powerhouse group Mamamoo and Eric Nam.
10. He's on Instagram @actorctj
If you just can't get enough of this handsome actor, you can always keep up with him on his official Instagram account @actorctj.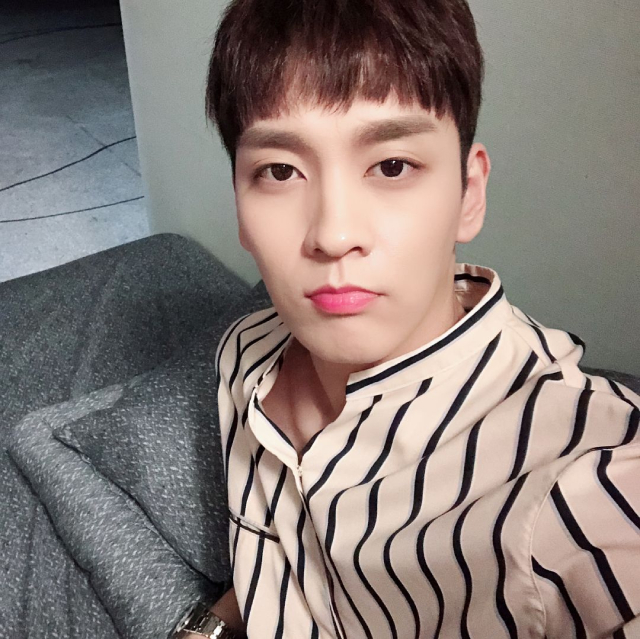 ADVERTISEMENT - CONTINUE READING BELOW
Related Stories from Preview.ph



Hey, Preview readers! Follow us on Facebook, Instagram, YouTube, Tiktok, and Twitter to stay up to speed on all things trendy and creative. We'll curate the most stylish feed for you!