A transitional season to signify maturity, the warm and crisp atmosphere of autumn can serve as the perfect theme for a debut. Just take it from now 18-year old Jianna Gerial and her awe-inspiring autumnal celebration. Rife with the color of a fiery sunset, her party looked nothing short of magical, just as she had wanted it.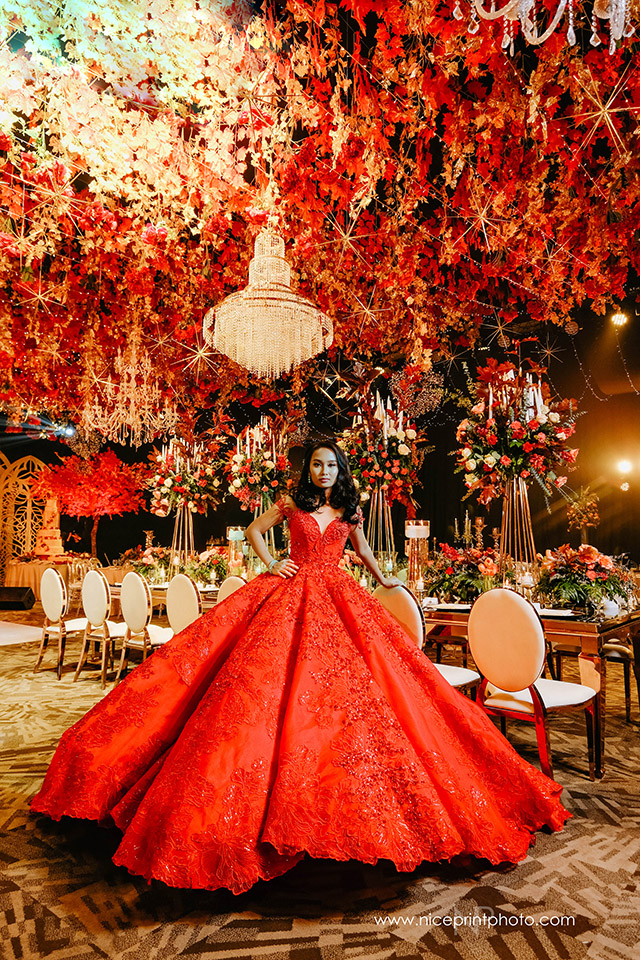 ADVERTISEMENT - CONTINUE READING BELOW
"I chose this theme mainly because I always loved how the autumn season looked. This season has always given me a feeling of warmth and tranquility. As we were planning for this event, I mentioned that I didn't want something conventional. I knew instantly that this was what I wanted," Jianna tells Preview. "I envisioned it to look magical which is why with the expertise and exceptional taste of my event stylist, the famous Dave Sandoval, I believed that he could bring this vision of ours to life."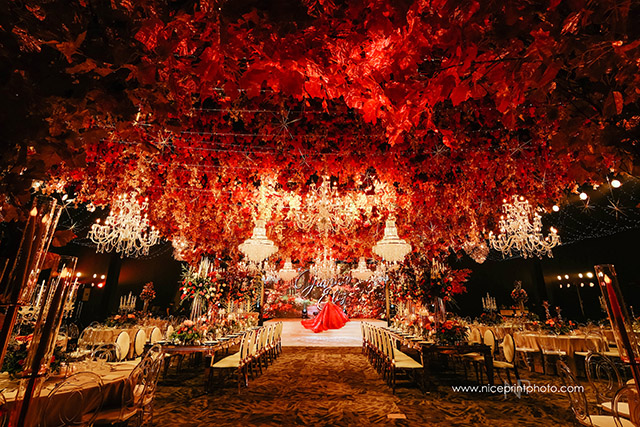 Dave Sandoval rightly delivered, starting with a majestic canopy of leaves fashioned like an arch over the entryway.
ADVERTISEMENT - CONTINUE READING BELOW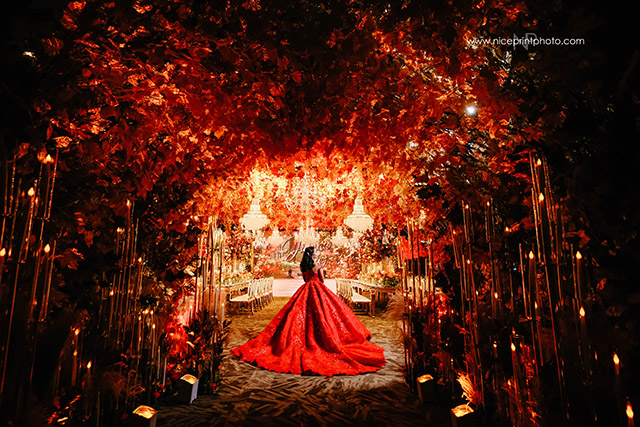 Upon entering the Marquis Events Place, guests were greeted with a sky of gold and red foliage gracefully hanging from above.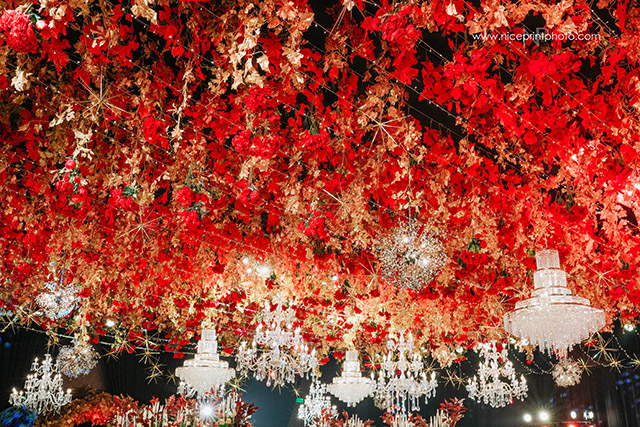 We're also loving the candlelit table set-up to set-off a more intimate feel as contrasted with the event's grandeur. Not to mention, its gold accents also added an elegant touch, complementing the venue's blazing red hues.
ADVERTISEMENT - CONTINUE READING BELOW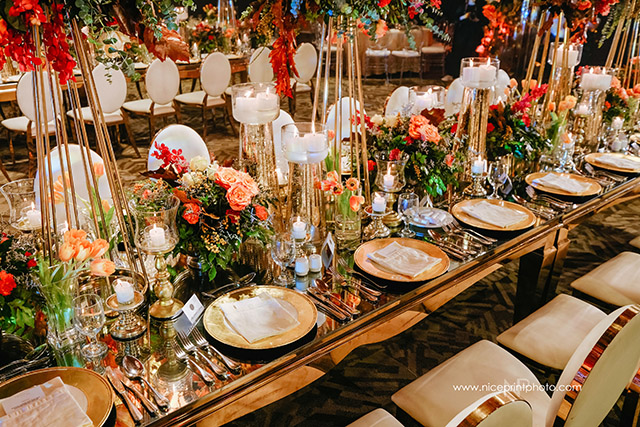 Meanwhile, the debutante herself looked like a fresh rose thanks to her brilliant red frock. Jianna donned an embroidered crimson ball gown rendered with a sweetheart neckline by designer Chico Estiva.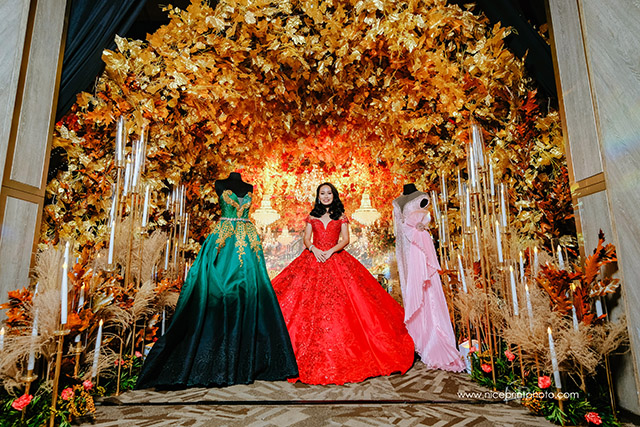 ADVERTISEMENT - CONTINUE READING BELOW
Scroll through below for more photos of Jianna's big day as coordinated by Rhed Sarmiento.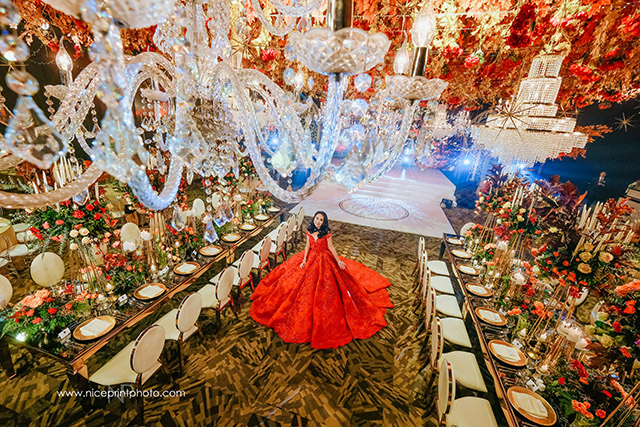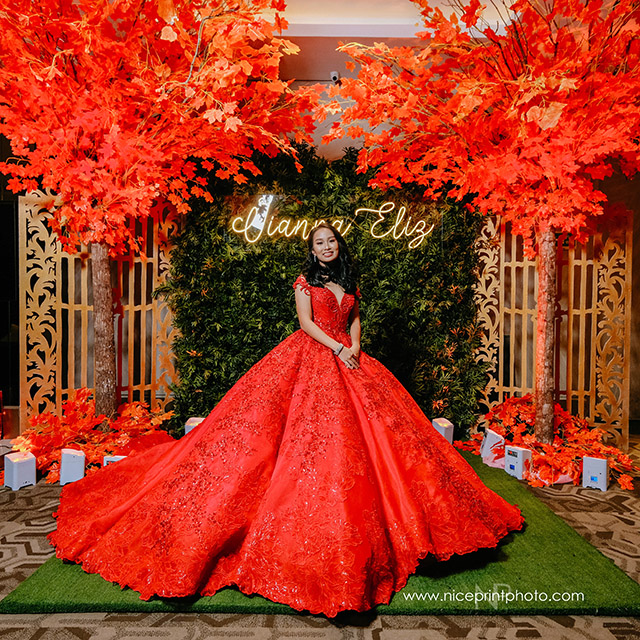 ADVERTISEMENT - CONTINUE READING BELOW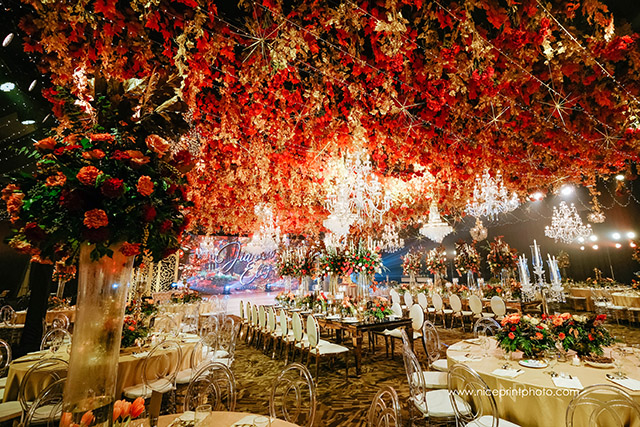 ADVERTISEMENT - CONTINUE READING BELOW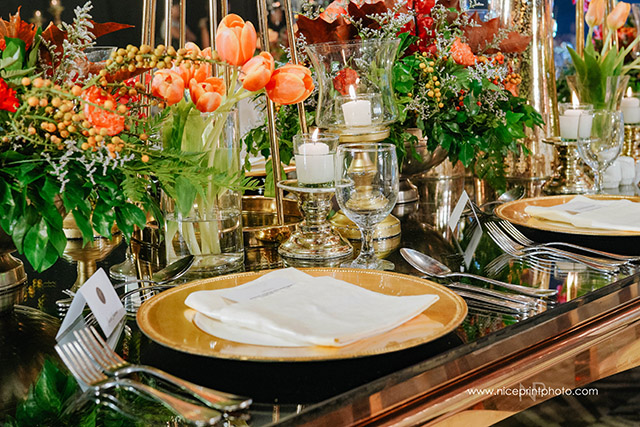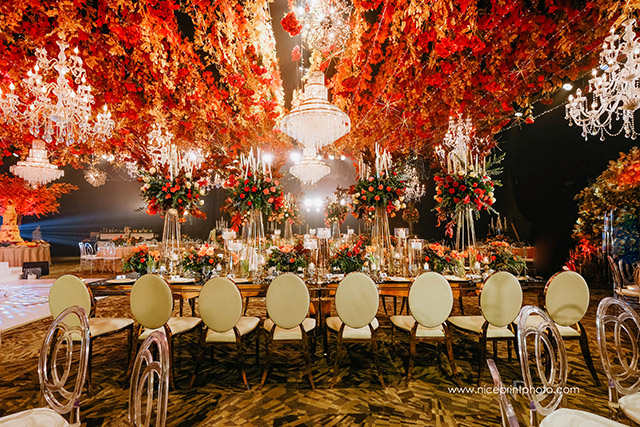 ADVERTISEMENT - CONTINUE READING BELOW