First up, a confession: I'm the most inactive person I know. I was the kid who never enjoyed going to the playground and only wanted to read a book or play video games inside her bedroom. My entire childhood, I tried to steer clear of sports to the best of my ability. Even back in high school, the only kind of participation I offered my class during intramurals was competing in Game of the Generals (which is a board game, in case you didn't already know). And given a choice between walking three blocks and booking a Grab, I'd most likely choose the latter. Believe me, I wish I were exaggerating.
That said, the closest thing I have to exercising is whenever my condo's elevator would act up and I'd have no choice but to climb the stairs four floors up. Having been born with a petite frame, I was never pressured to sign up for a gym membership or to be immersed in some kind of workout. (Don't get me wrong, though—I'm not claiming to have a naturally bikini-ready body.) But while losing weight is not exactly an issue to me, feeling good about myself has always been a struggle because of my unhealthy lifestyle. And for a girl who's already in her late 20s, I knew that at some point I'd have exert an effort to make some real changes. Enter OneLife Studio, a wellness center that advocates women's health, self-care, and overall transformation through elements of Pilates and physiotherapy.
ADVERTISEMENT - CONTINUE READING BELOW
What: OneLife Studio's Personal Training Sessions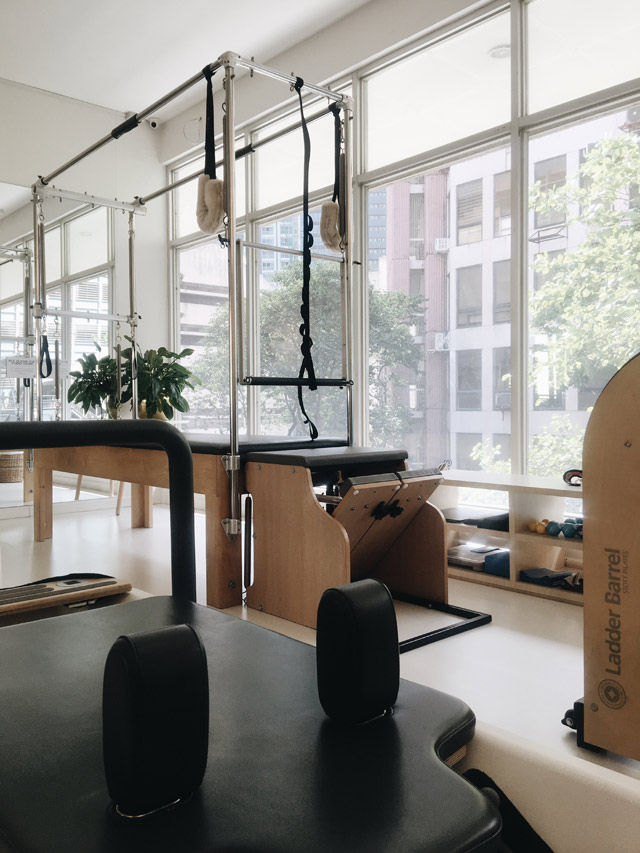 ONELIFE STUDIO 10 Personal Training Sessions, P19,500 (Junior Physio Coach); P21,000 (Senior Physio Coach), theonelifestudio.com
Basically, what OneLife Studio offers is "a personalized health [and] fitness program that combines the very best of Pilates, Physical Therapy, and Functional Training." It says on its brand website: "If your goal is mainly to get healthier, to be free from aches and pains, to look good, and to feel good, then we can confidently say that our program works!" Now obviously, that sounds exactly like the kind of thing I'm looking for.
CONTINUE READING BELOW
Recommended Videos
Related Stories from Preview.ph
Here's How It Went:
Health & Fitness Assessment
Tanya Maria Aguila, the founder of OneLife Studio, hooked me up with a 10-session program at their studio in Legaspi Village, Makati. On my first day, I was introduced and assigned to coach Jaline Medina, who got me started with a health and fitness assessment before engaging me in any kind of physical activity. This step is for her—and for me, of course—to be able to properly evaluate my posture, body composition, and movement patterns, which is important if you want to set realistic goals. Coach Jaline first had me try their Karada Scan, which measured the balance between my subcutaneous fat and skeletal muscle. The said analysis also revealed that my body age is four years younger than my actual age, which I took as a good sign.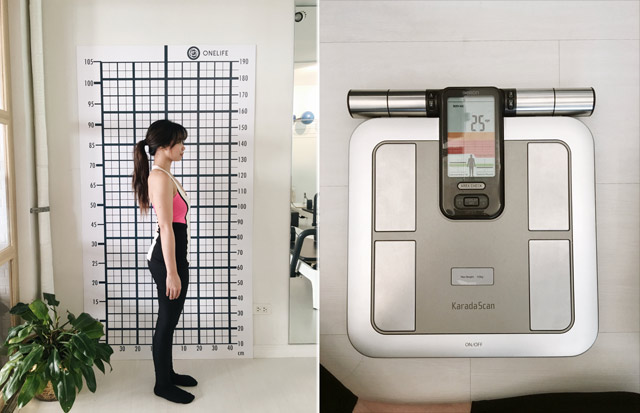 ADVERTISEMENT - CONTINUE READING BELOW
Personal Training Sessions
After the assessment, coach Jaline kicked off our session by introducing me to basic Pilates positions and familiarizing me with the reformer, which was the equipment I'd apparently spend most of my time with during our trainings. It has a flat platform referred to as the carriage, which allows the user to roll back and forth while lying on her back. It has a set of springs too, which may be adjusted depending on the desired level of resistance; and long straps with handles attached to the top end of the frame, which can be pulled using the arms or legs to move the carriage.
To manage expectations, I was also transparent about me being a total noob when it comes to Pilates—or working out in general, for that matter. It's integral that you explain these things beforehand so you won't be asked to do any level of physical activity that you're not yet ready for. You can start slow, and from a level that you're comfortable in. That way, you can gradually prepare your body for what's to come. This was exactly how Coach Jaline explained it to me as she guided me throughout my first day, and before I knew it, our one-hour session was already up. That's it. No sweat, literally.
ADVERTISEMENT - CONTINUE READING BELOW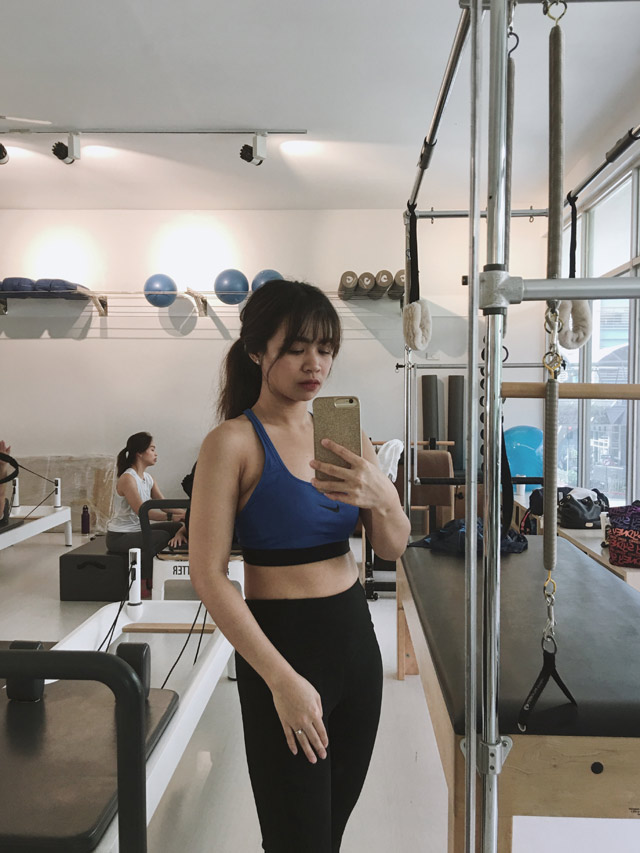 As it turned out though, my first day was simply an appetizer. The following sessions were anything but easy. I was told I needed a pair of non-slip grip socks that's commonly used in Pilates, which would help me get a better balance and keep me from slipping when I'm on the reformer.
ADVERTISEMENT - CONTINUE READING BELOW
The most basic things I was constantly asked to do included engaging my core, minding my form, and paying attention to my breathing. Some days were good; I'd struggle, but I'd manage anyway. But some days were harder than usual; my legs—the weakest part of my body, apparently—were usually the first to give up, so I found leg exercises more challenging than the others. On the flip side, I particularly enjoyed core exercises. Don't get me wrong—I still struggled, especially when it came to working out my obliques. My issue was that I'd often forget to breathe in the process, but my core—would you believe?—is interestingly more enduring and stronger than the rest of my body.
More and more, I found myself enjoying my sessions. At one point, Coach Jaline even pointed out how my form has improved. I had at least mastered the basics already, and I didn't have a question mark plastered on my forehead every time she'd remind me to scoop my abs. One hour would pass by quickly, and that would conclude my session without me even noticing. I was told they don't keep clocks inside the studio on purpose, so that the likes of me could focus solely on the exercises rather than the time. Clever, I thought—and effective! Because true enough, my 10 sessions at OneLife Studio went by like a breeze.
ADVERTISEMENT - CONTINUE READING BELOW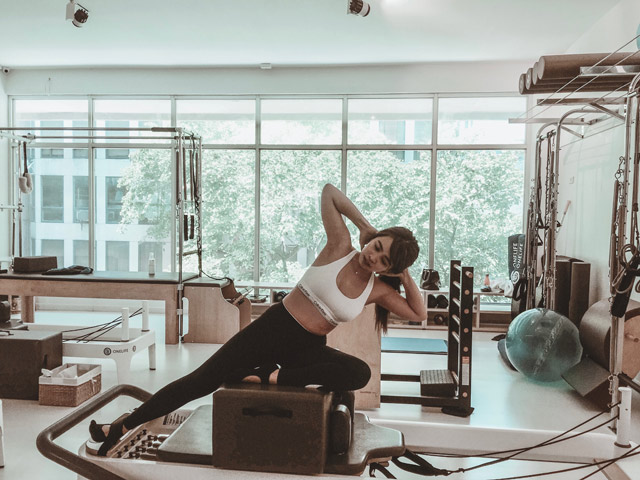 Conclusion:
You have to understand, for an inactive girl such as myself, I find the term "fitness" quite intimidating. Boxing, crossfit, and other forms of intense workout quickly come to mind and I'd give up even before I can even begin. I gave it plenty of chances, though—a friend once brought me to a "beginner" cycling class and I almost fainted mid-way through the session. I'm naturally frail and have a very low stamina.
ADVERTISEMENT - CONTINUE READING BELOW
I had a total of 10 sessions at OneLife Studio, which, I must say, was way more than what I thought I could handle given that I was accustomed to my inactive lifestyle. But surprisingly, I finished them all. My initial goal was to schedule my sessions twice a week or more, and while I failed in this regard (mostly because I had trips scheduled in between), I'm proud of myself for having been able to complete the entire program and managing to show up at least once a week. And mind you, I didn't have to drag myself to the studio each time. In fact, I was motivated and I looked forward to every session. Even though I'd step out tired and sweaty, I felt good about myself.
I have to be honest, though: If your goal is to lose weight or to develop a six-pack, there are other workouts far more suited for you to help you achieve those. After my sessions at OneLife Studio, I didn't miraculously achieve some rock solid abs. Albeit I did notice some subtle changes on my arms and legs becoming slightly more toned, my primary goal was to introduce my body to fitness—or more specifically, a type of workout that I can handle and commit to as a beginner without feeling intimidated. So yes, OneLife Studio accomplished that for me—it taught me that the road towards fitness does not necessarily require me to push myself to do things I'm not quite ready for. It only requires me to show up.
ADVERTISEMENT - CONTINUE READING BELOW
OneLife Studio has branches located in San Juan, Makati, and Alabang. For more information, visit their website here.
Related Stories from Preview.ph



Hey, Preview readers! Follow us on Facebook, Instagram, YouTube, Tiktok, and Twitter to stay up to speed on all things trendy and creative. We'll curate the most stylish feed for you!