When the Korean-style makeup hit the mainstream, everyone couldn't help comparing it to popular Western techniques. The contrast was undeniably stark, and it was so interesting to see how differently they define their features. However, if you look a little closer, Asian makeup styles vary, too! While the differences are definitely subtler than a Korean versus Western comparison, these small changes actually make the biggest impact.
How to apply Korean makeup vs. Japanese makeup
As proof, we're putting two popular Asian makeup techniques side-by-side so you can see the variations for yourself. Keep scrolling to see the difference between the Korean ulzzang (slang for "best face") makeup and the Japanese gyaru (slang for "gal" makeup) style.
1. Skin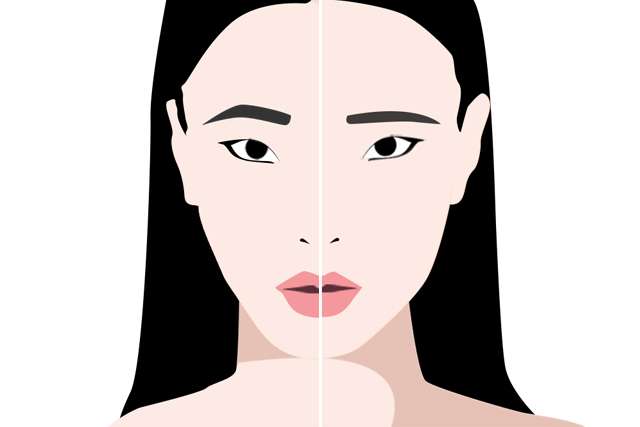 ILLUSTRATION Gab Gutierrez
Left: Japanese gyaru makeup. Right: Korean ulzzang makeup
In J-beauty, a more matte finish to the skin is preferred. This is because a slightly matte base looks more natural. On the other hand, K-beauty focuses on creating strobing, dewy skin that looks hydrated and plump.
ADVERTISEMENT - CONTINUE READING BELOW
2. Brows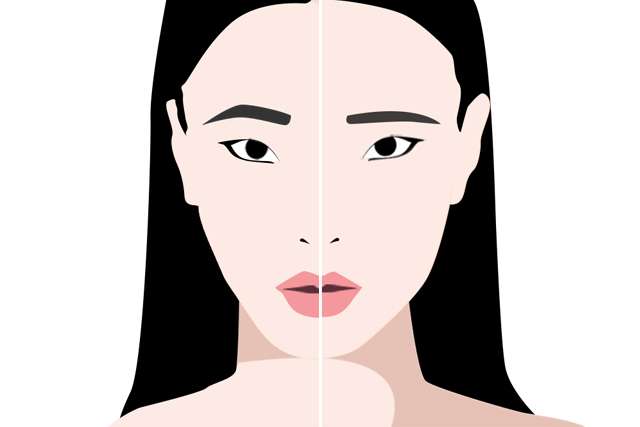 ILLUSTRATION Gab Gutierrez
Flat, soft brows are everywhere in K-beauty—no angles and definitely no arches. Meanwhile, J-beauty is more forgiving for those with naturally arched brows. Brows can either be straight or slightly angled as long as they don't look too dark and dramatic. Both rarely go for very structured and dark brows, but brow hairs that are somewhat lighter than one's hair color is quite common.
3. Blush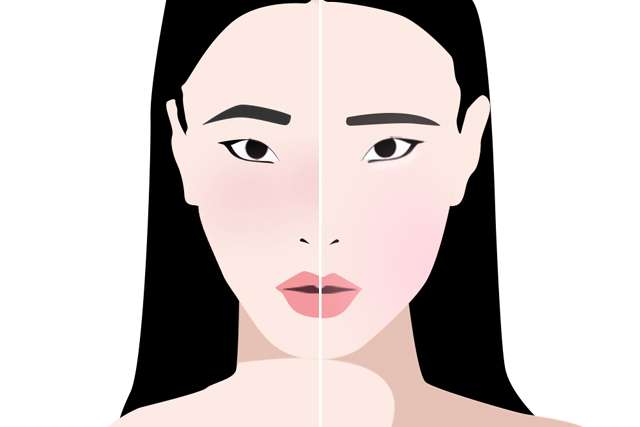 ILLUSTRATION Gab Gutierrez
While both styles go for similar colors of blush, their preference in application goes against each other. The popular "hangover" look in Japan requires putting blush almost directly under the eyes, a technique that makes the face look more innocent. Korean makeup typically applies blush conventionally, either right on the cheekbone or slightly lower depending on preference.
4. Eyeshadow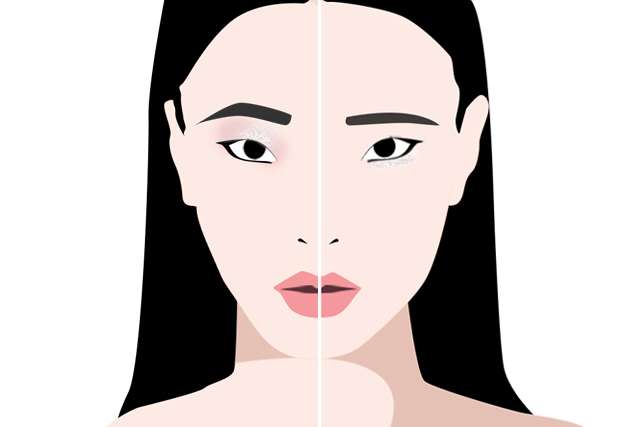 ILLUSTRATION Gab Gutierrez
Both styles use shimmer in different ways. Japanese makeup typically keeps most of the shimmer on the eyelids for an eye-opening effect. Korean makeup highlights the bag directly underneath the eyes, or the aegyosal, to achieve a youthful feel.
5. Eyeliner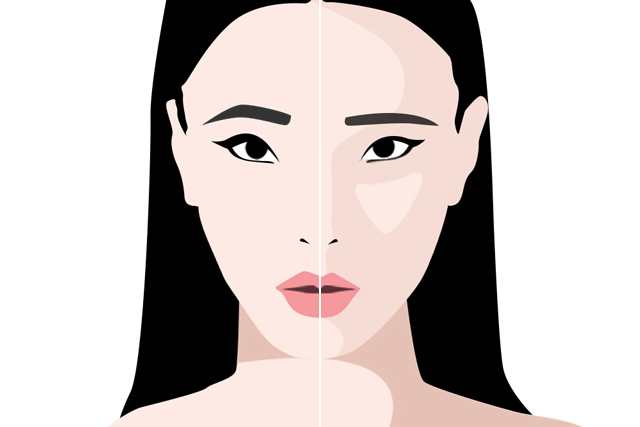 ADVERTISEMENT - CONTINUE READING BELOW
ILLUSTRATION Gab Gutierrez
Innocent-looking eyes are the goal for both, although they achieve the effect quite differently. A fatter, cuter cat eye dominates Japanese makeup, while K-beauty usually prefers a thin wing that points slightly downwards, or the "puppy liner" technique.
6. Lips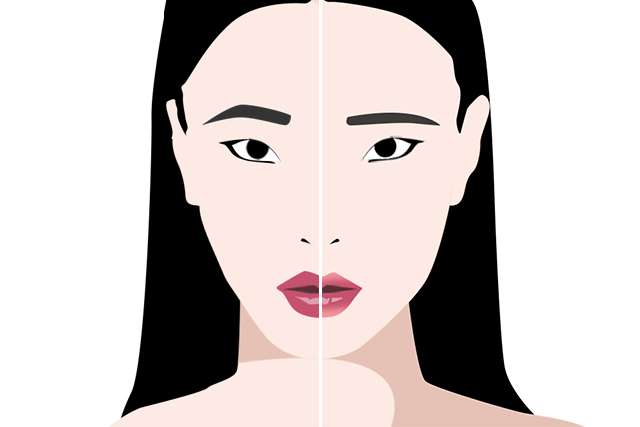 ILLUSTRATION Gab Gutierrez
Signature Japanese-style lipstick fills in the entire lip with color, but retains a diffused lip line for a softer look. As for K-beauty, there's the gradient lip—the lip color is stronger in the center, then it fades into a nude shade or a naturally bare look as you move outwards.
Interesting, right? Which technique do you prefer on yourself?
Related Stories from Preview.ph
Hey, Preview readers! Follow us on Facebook, Instagram, YouTube, Tiktok, and Twitter to stay up to speed on all things trendy and creative. We'll curate the most stylish feed for you!