If you're torn between getting inked and keeping a clean slate, you'll love Manila-based Taiwanese model Jessica Yang tattoos. That's because all of her inks are placed on her right side, leaving her left side completely clean! According to model, the idea originally came from making it easier for her to do shoots because the staff won't have to cover or edit her tattoos out—how clever!
"All (of) my tattoo placements seem random, but most of them are well planned! Probably only two tattoos are done spontaneously (the namaste and the one star moon river)," she tells Preview. "My tattoos are like little stickers 'randomly' placed at the perfect spots on my body."
She also shared her number one tip for getting inked: "Before every tattoo I will photoshop the design on my photo first, to see the size, the placement, (and) if I am feeling it." No wonder all her tattoos are placed so well!
Ready for some ink inspo? Here are all 11 of Jessica Yang's tattoos and the meanings behind them:
1. Mr. Rabbit from Alice in Wonderland
Jessica's first tattoo was inspired by a conversation between Alice and the White Rabbit. In it, the White Rabbit tells Alice that the true essence of one's journey is not just about finding love, but finding yourself.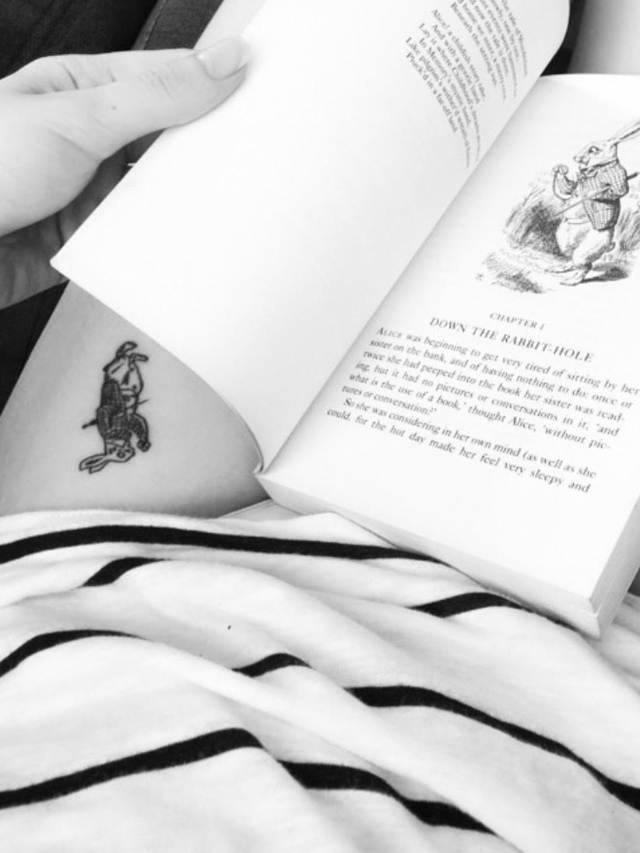 ADVERTISEMENT - CONTINUE READING BELOW
2. "Namaste"
This ink was actually a spontaneous tattoo that Jessica and her brother Sky got while they were travelling in Cambodia. It was so on-the-spot that Jessica says she can't even remember whose idea it was. Nevertheless, the tattoo actually holds such a beautiful meaning: "My soul honors your soul. I honor the place in you where the entire universe resides. I honor the light, love, trust, beauty, and peace within you, because it is also within me. In sharing these things we are united. We are the same, we are one."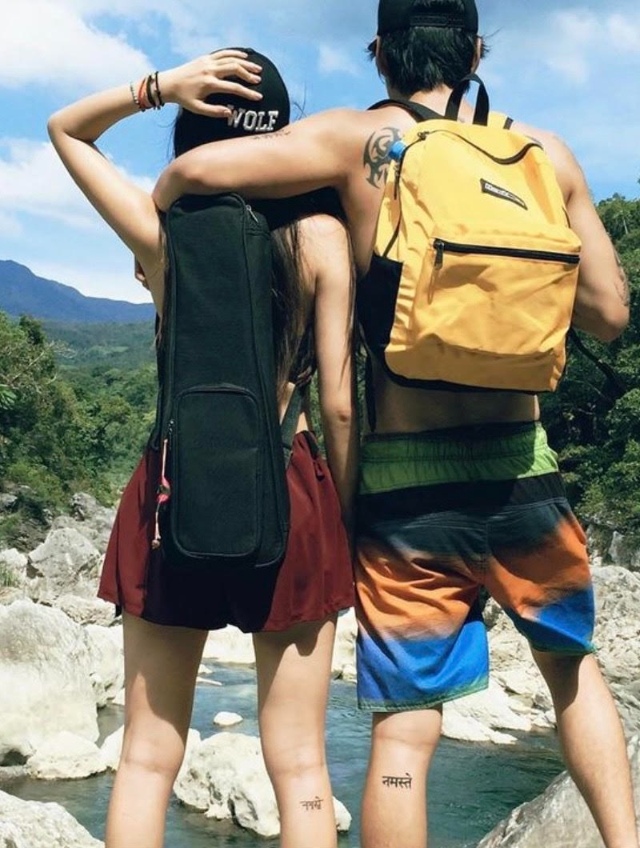 3. Philippine serpent eagle
The Philippine serpent eagle signifies strength and courage for Jessica. She reveals that she and her brother even had to hike up the mountain for three days to get it, but it was totally worth it. "This beautiful traditional art piece is done by the legendary Kalinga tattoo artist, Whang Od and her niece," she adds.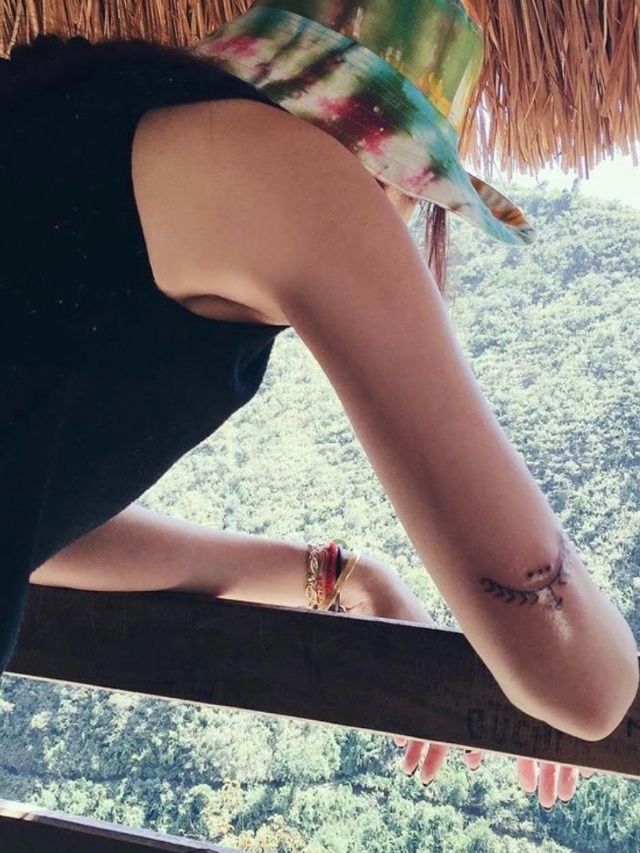 ADVERTISEMENT - CONTINUE READING BELOW
4. UFO
Jessica explains, "I always wanted a UFO tattoo, [because] it was my dream to get abducted by an alien. I also wanted a peace and love tattoo, so I simply combined both ideas. Since I can't get abducted, why not have the UFO deliver peace and love to the world?"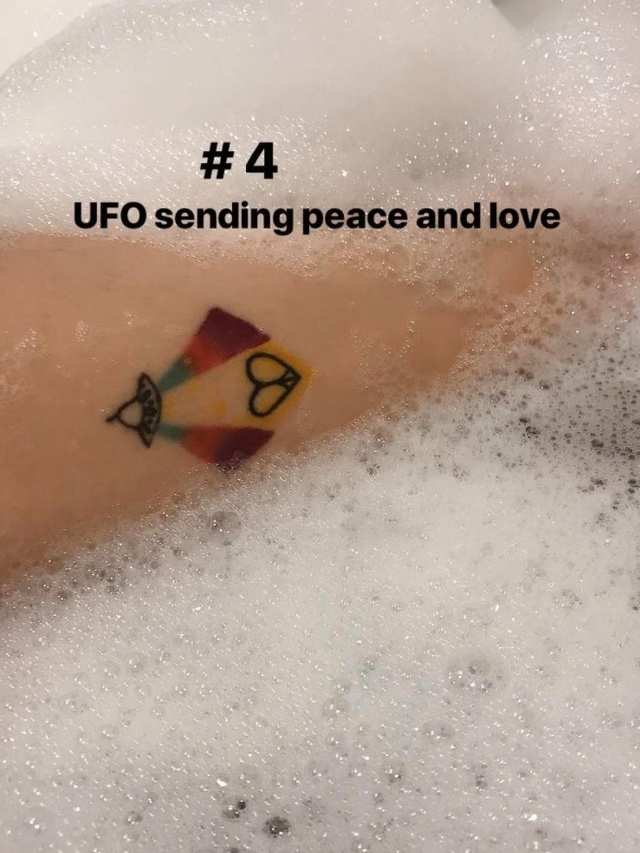 ADVERTISEMENT - CONTINUE READING BELOW
5. Rainbow
In one of her instagram stories, Jessica describes this tattoo as her personal favorite. She says, "It's colorful and the meaning is just beautiful and pure, and that is one love."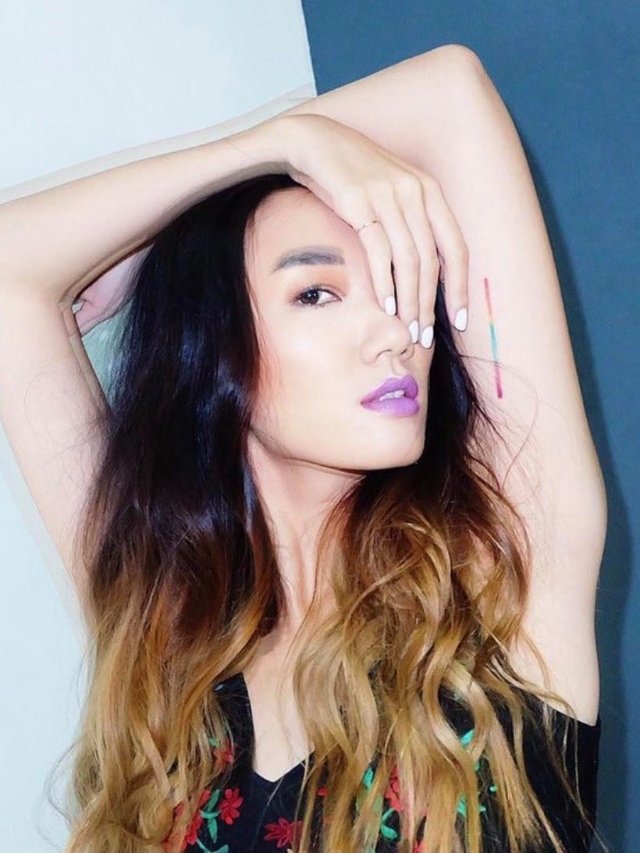 6. "Leave the tears behind"
Jessica shares that this tattoo symbolizes a "change of chapter in life." She has also been wanting to get an eye tattoo for the longest time and grabbed the opportunity to get one. "[I] just want to remind myself, it's okay to cry, feel lost, feel defeated, let your emotion flow, but at the end of the day, always leave the tears behind and look forward to the better days."
ADVERTISEMENT - CONTINUE READING BELOW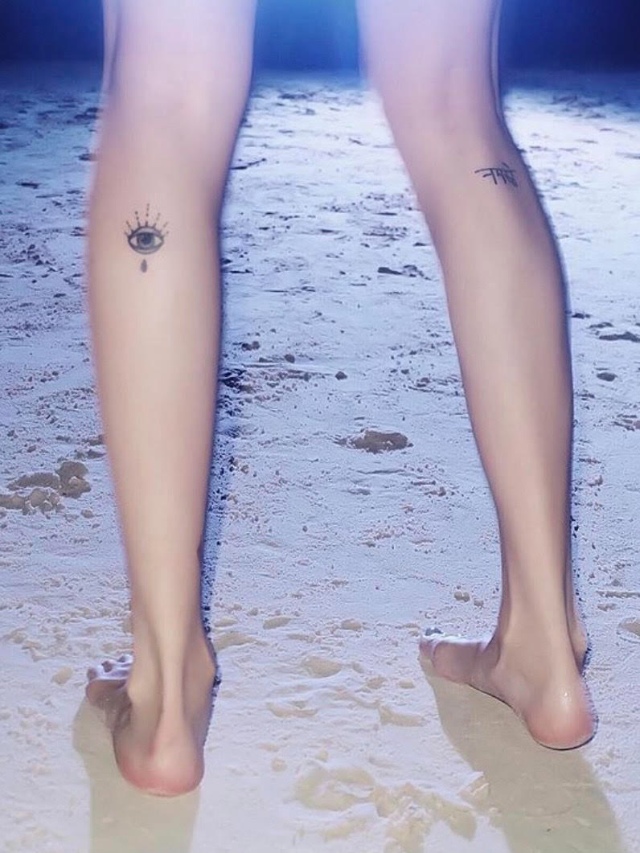 7. Lotus
This minimalist lotus tattoo is the most frequently remade by Jessica's followers for its beautiful meaning and design. The model explains, "In Chinese or Taiwanese culture, the lotus is known [as a a symbol of purity and enlightenment]. Even when it is growing out of the muddy water, [it] blooms pure and unspotted. And I want my life to be just like that, stay pure and enlightened even when the world is full of negativity and darkness."
ADVERTISEMENT - CONTINUE READING BELOW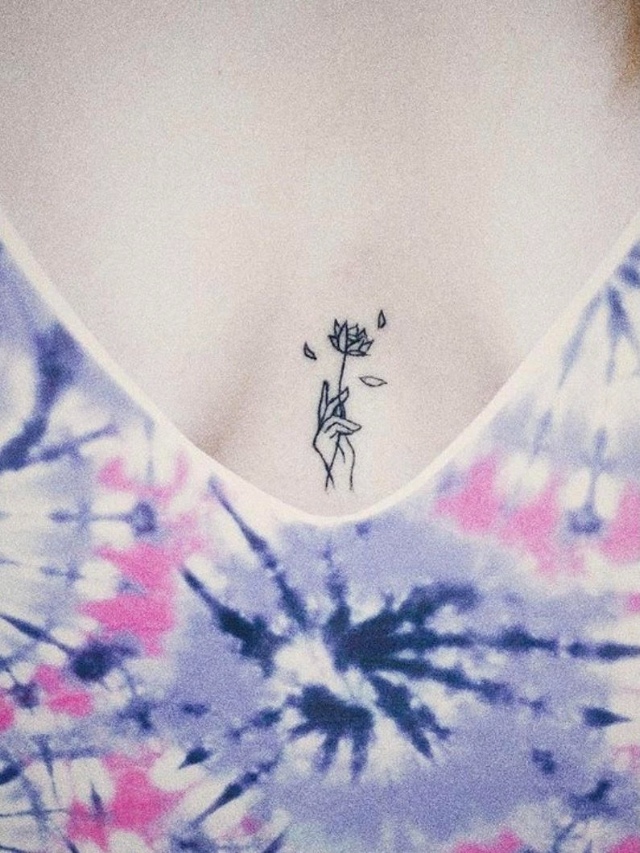 8. Earth
Jessica loves all things related to the moon, outer space, and aliens, but for her, "Earth will always come first." The tattoo is placed parallel to her UFO tattoo to strike a balance between her love for the earth and outer space.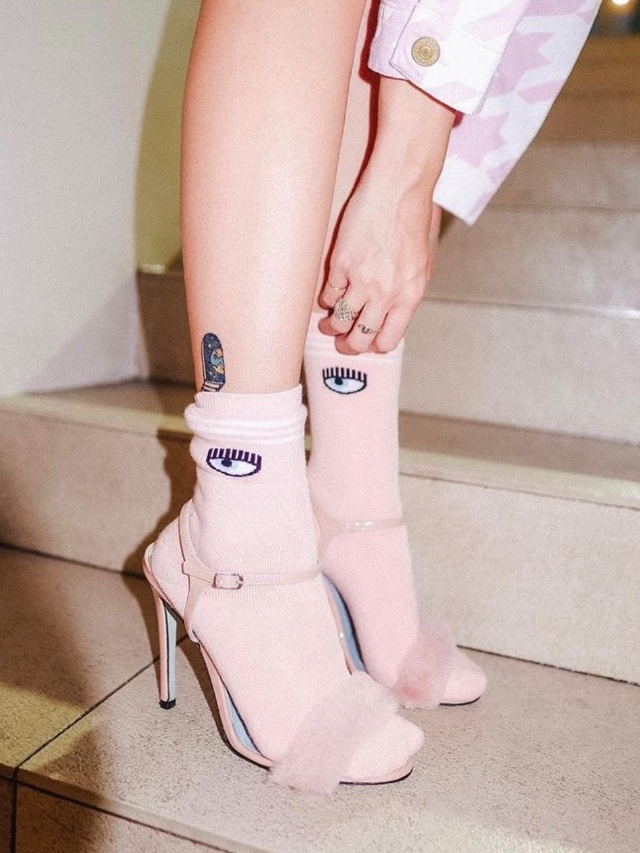 ADVERTISEMENT - CONTINUE READING BELOW
9. Star, moon, river
This is another of Jessica's spontaneous tattoos. Jessica recalls literally getting the tattoo asleep because of jetlag at an event in Sao Paulo, Brazil. They were collecting points to win a game and getting a tattoo was part of it, so she did it!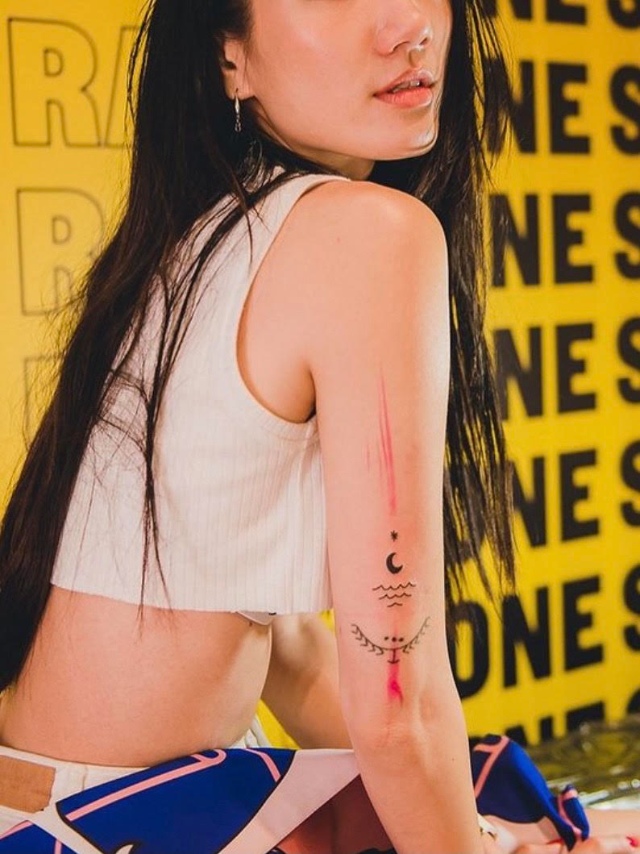 ADVERTISEMENT - CONTINUE READING BELOW
10-11. Hummingbird and triceratops
This is by far Jessica's most strategically placed tattoo. Originally, she drew this tattoo design as a whole but realized that she wasn't ready for a big design. Hence, she decided to separate the hummingbird from the triceratops in the flower, but it was placed in a way that when she crosses her legs, the tattoos will meet. "It represents my past long distance relationship," she shares.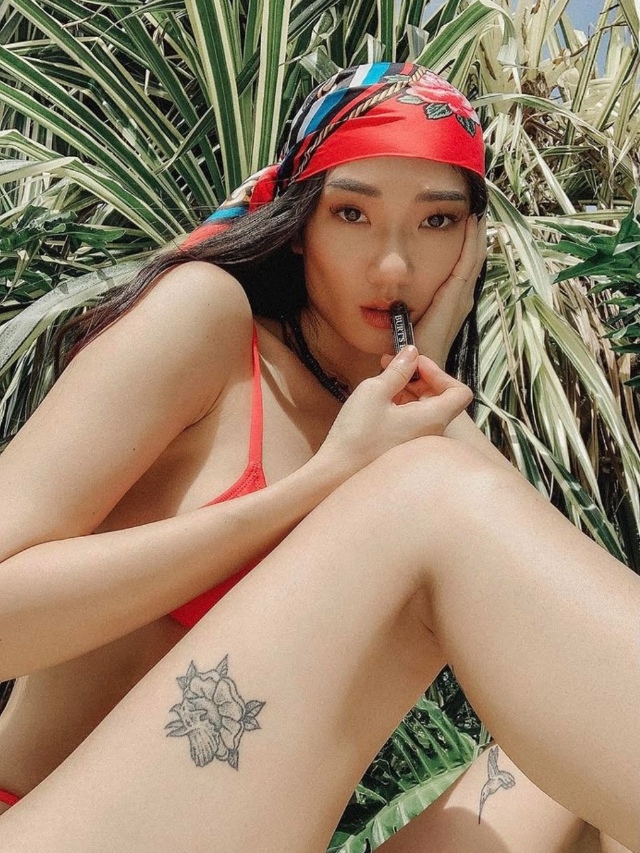 ADVERTISEMENT - CONTINUE READING BELOW
Related Stories from Preview.ph
Hey, Preview readers! Follow us on Facebook, Instagram, YouTube, Tiktok, and Twitter to stay up to speed on all things trendy and creative. We'll curate the most stylish feed for you!