Having the childhood memory of watching your mom apply lipstick in the mirror is not only nostalgic. It's likely to have influenced your interest in makeup as well, because let's be honest—most of us have stolen a tube of lipstick from our mom's makeup bag as children and attempted to apply it. The result of doing that wasn't always the best (you probably had red smudges all over your face), but luckily, you have all your adult life to make up for it. Ahead, we have a step-by-step guide to applying and wearing lipstick like a pro. Scroll away to learn!
HOW TO WEAR LIPSTICK
There's more to wearing lipstick than the act of swiping on the bullet—if you want your pout to look its best, that is. From prepping your puckers down to picking the best lip lewk for you, here's what you need to do to achieve a perfectly-shaded pout:
ADVERTISEMENT - CONTINUE READING BELOW
1. Exfoliate.
Before you even begin to apply lipstick, you have to make sure that your canvas is as smooth and chap-free as possible. To do this, you have to exfoliate.
The most common way to exfoliate your lips is with a lip scrub, and using it is relatively simple and straightforward. Just grab a bit of the product and rub it on the surface of your lips like you would a lip balm, but with more pressure! Most lip scrubs are infused with sugar to naturally lift dead skin off and avoid a chemical aftertaste if you accidentally get some in your mouth. You'll also find different oils in the mix, which makes the scrubbing feel less abrasive and helps keep your skin hydrated. Once you've successfully removed the excess skin, wipe the lip scrub off with a tissue or rinse with water.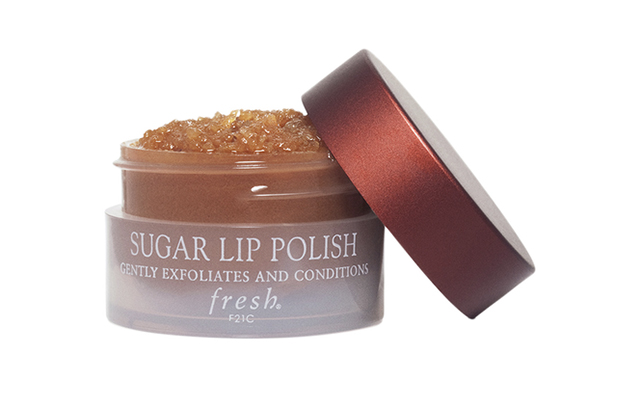 ADVERTISEMENT - CONTINUE READING BELOW
Recommended Videos
FRESH Sugar Lip Polish, P1387, Sephora.ph
2. Hydrate your lips.
Like foundation, lipstick needs something to stick to for it to stay on longer. The equivalent of moisturizer and primer for your puckers is a good lip balm, oil, or conditioner. What you use depends on your preference or the state of your lips, so choose wisely!
Lip oils, for example, are best for dry puckers that don't have much chapping or any open wounds. Lip balms that contain occlusive ingredients like beeswax, cocoa butter, and mineral oil suit sensitive pouts with open wounds, since these will create a protective layer between the lips and the lipstick. Meanwhile, lip conditioners vary when it comes to ingredients, but its thick, liquid texture are best for dousing the lips with moisture—like a lip mask of sorts.
Tip: A good rule of thumb when hydrating your lips is to do it before you start doing your makeup. This gives the product time to settle on your skin and take effect before you finally apply product on top of it.
ADVERTISEMENT - CONTINUE READING BELOW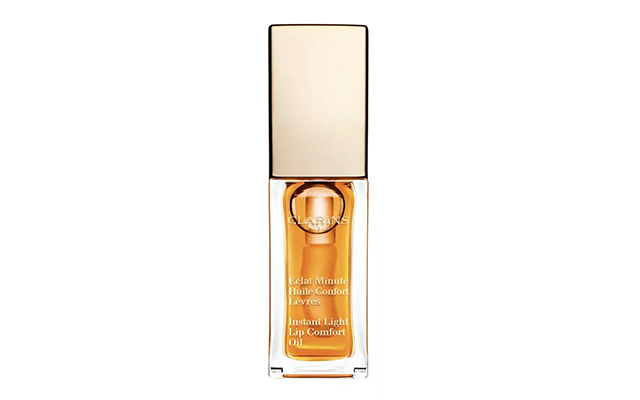 CLARINS Lip Comfort Oil, P1350, Rustan's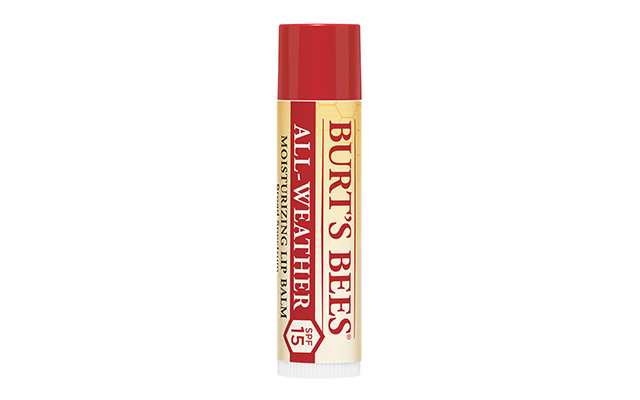 ADVERTISEMENT - CONTINUE READING BELOW
BURT'S BEES All-Weather Lip Balm SPF 15, P225, Beauty Bar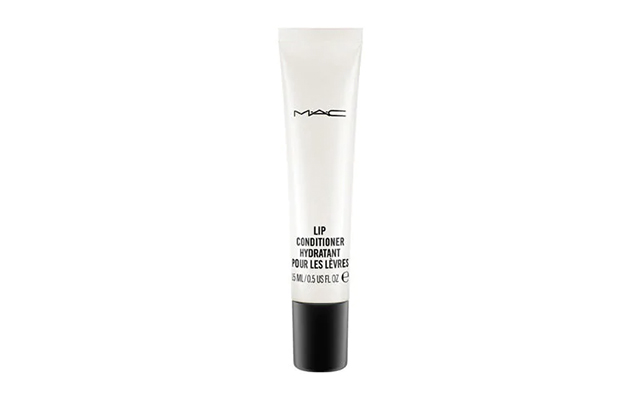 MAC Lip Conditioner, P1200, Lazada
3. Blot excess lip balm.
There's a big difference between hydrated lips and sticky puckers. The former is a great base for any lip product, while the latter can alter the formula of lipstick and make it prone to smudging and bleeding. That's why if you ever find yourself with a little too much lip balm, neutralize the texture of your pout by blotting your lips lightly with either tissue or a towel. This will absorb any excess product and leave you with a more solid base. Obviously, this doesn't apply if you want to make a matte lipstick more forgiving on dry puckers!
ADVERTISEMENT - CONTINUE READING BELOW
4. Use a lip liner.
A lip liner, or lip pencil, is a useful tool for a more precise application. For one, if you line the perimeter of your lips, it creates an outline that serves as a guide for where you need to apply lipstick. This makes putting on bright and dark colors easier, preventing you from applying unevenly. The dry texture of lip liner gives your actual lipstick a longer-lasting base, so even if it fades, you'd still have color on your pout.
Also, lip liners can help you cheat a fuller-looking lip. To do this, use a nude shade and draw your outline slightly beyond your natural lip line. You can either make your upper or lower lip look fuller with this technique, or correct an uneven shape. (Want to know more about lip liners? Click here!)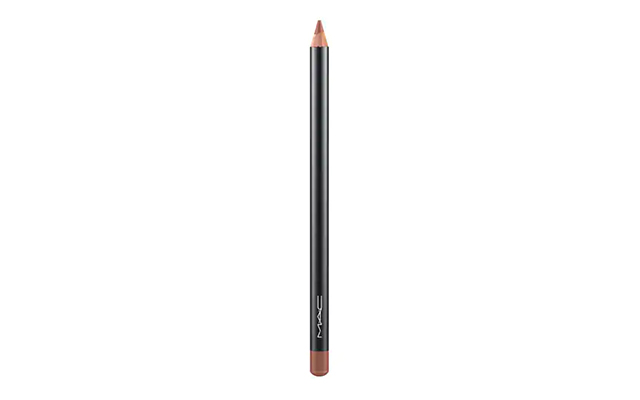 ADVERTISEMENT - CONTINUE READING BELOW
MAC Lip Liner in Spice, P1100, SM Megamall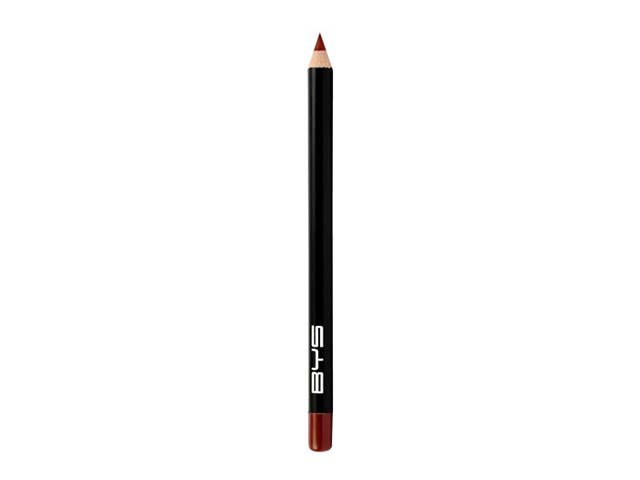 BYS Lip Liner in Berry, P169, Beauty Beat
5. Apply lipstick.
With lipstick, you have two choices for application: straight from the bullet or with a lip brush. If you opt to apply straight from the bullet, you'll be able to get the full experience of the lipstick formula. Your application will be faster overall!
ADVERTISEMENT - CONTINUE READING BELOW
On the other hand, depositing the pigment with a lip brush is a comparatively slower process. That said, lip brushes give you more control over where your lipstick is going. This is especially useful if you're a makeup artist and need a little more precision. A lip brush helps avoid contamination as well—if you were to have someone borrow your lipstick, for example. Instead of having them swipe your lipstick straight onto their puckers, depositing the product onto a brush first minimizes contact.
ADVERTISEMENT - CONTINUE READING BELOW
Need help choosing a color to apply? Read our guides for nude lipsticks, reds, and dark hues!
6. Choose a look.
With the basics now covered, it's time to decide how you want your lipstick to look on your pout itself. Do you want a regular application or a fuller look? How about a K-beauty-inspired gradient? Here are a few options to choose from:
ADVERTISEMENT - CONTINUE READING BELOW
Filled in
This is the look we'd say is the "normal" way to wear lipstick. It requires you to fill in your puckers from the lip line inwards. To do it, start by sculpting the outside of your lips, creating an outline of sorts before coloring in the center.
Overlined
Remember when we said lip pencils can help you cheat fuller lips? That technique is actually called overlining, and it can basically give you a brand new lip line. With a liner, draw a liner above where your lips naturally end until you reach your desired fullness. To hide the outline, fill in your pout with lipstick after!
ADVERTISEMENT - CONTINUE READING BELOW
Blotted
For a blotted look, swipe your lipstick on from the center of your lips and work your way outwards to achieve a gradient effect. After, use a tissue to blot a layer of lipstick off and you'll be left with a natural-looking stain!
ADVERTISEMENT - CONTINUE READING BELOW
Gradient lip
Take cues from your favorite Hallyu stars with a fresh ombré lip. You'll need two lip colors for this: a bright-hued red and a pale nude shade. Concentrate the brighter color on the center of lips, blending out any harsh lines without straying too far from the middle. To finish, pat the paler shade around your lips to further diffuse the color.
ADVERTISEMENT - CONTINUE READING BELOW
Related Stories from Preview.ph
Hey, Preview readers! Follow us on Facebook, Instagram, YouTube, Tiktok, and Twitter to stay up to speed on all things trendy and creative. We'll curate the most stylish feed for you!