Out of all the breakouts we can get, blackheads are by far the most persistent. They'll keep coming back as long as you haven't found the best way to remove them (not pore strips, by the way)—but don't worry, because we plan to pull you out of that rut ASAP.
ICYDK, blackheads happen when oil and dead skin clog a hair follicle on your skin. Once that plugged follicle is exposed to air, it oxidizes and develops a black color and officially turns into—you guessed it—a blackhead. This process happens repeatedly and there's no permanent solution to it. You can, however, do your best to prevent it by keeping your oil production under control and exfoliating the right way.
Ready for a blackhead-free life? Here are five methods to do that:
1. Facials with extractions
Your first stop should be your trusted skin specialist, because manual removal followed by prevention is the best way to get rid of blackheads. Blackhead extractions are usually part of most anti-acne facials, but you can always request for it specifically. Pair these extractions with microdermabrasion treatments to keep the area clear and reduce the chances of the blackheads resurfacing.
ADVERTISEMENT - CONTINUE READING BELOW
The perks of getting your pores cleaned by a pro is that they have all the right tools and training for it, so it's quick (though not guaranteed to be painless) and the possibility of an infection is close to zero. However, you will need to go back at least once a month to maintain the results, in case your blackheads are persistent.
2. AHAs & BHAs
Once your blackheads are officially lifted from your skin, frequent exfoliation with acid-based products are key to maintaining clear pores. Products with BHAs (salicylic acid) will loosen blackheads and lift the impurities out of your pores that could eventually oxidize into blackheads, while AHAs (lactic acid and glycolic acid) will exfoliate the top layer of your skin and remove dead skin cells. Basically, both will help keep your face clear and smooth so blackheads won't have a chance.
The easiest way to incorporate these ingredients to your skincare routine is through cleansers, acid toners, and at-home peels. Exfoliate with these at least once a week (unless they're gentle enough for daily use) to space out your extraction sessions, or better yet, never need one again.
CONTINUE READING BELOW
Recommended Videos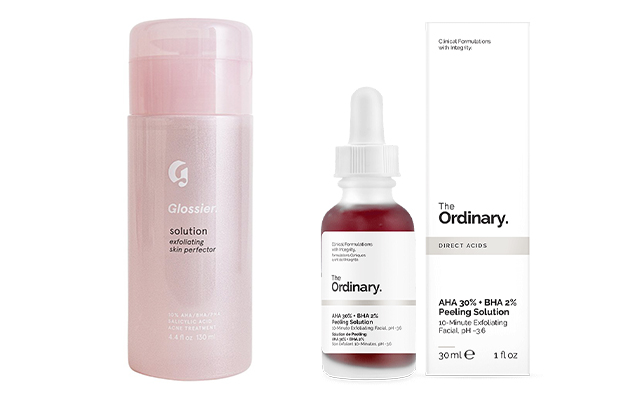 THE ORDINARY AHA 30% + BHA 2% Peeling Solution, P700, Beautymnl; GLOSSIER The Solution, P1750, Calyxta
3. Retinol/Retinoids
Vitamin A derivatives like retinol and retinoids are exfoliants, too, as they help speed up your skin's cell renewal process. For this reason, many dermatologists prescribe retinoids to their patients who struggle with acne and blackheads, since vitamin A will essentially force them out of the skin and prevent them from forming in the future.
ADVERTISEMENT - CONTINUE READING BELOW
If you're new to retinol, start with a product with a percentage as low as 0.1 to 0.5% and incorporate it slowly into your regimen until your skin builds a tolerance to it (read our full beginner's guide here). Meanwhile, you would need a dermatologist's prescription to get your hands on a retinoid. That said, you'll also have to exercise the same caution when using it as you would retinol!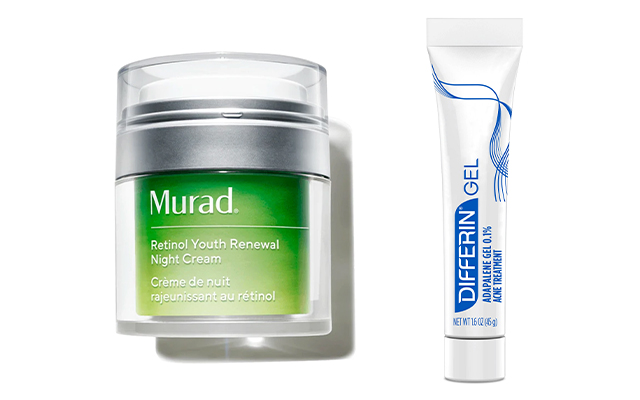 ADVERTISEMENT - CONTINUE READING BELOW
MURAD Retinol Youth Renewal Night Cream, P4550, Rustan's; DIFFERIN Adapalene Gel (Retinoid), P1160, Watsons
4. Clarifying masks
Face masks may not be the number one solution to blackheads, but with the right ingredients, they're worth a try! For example, wash-off clarifying masks with AHAs and BHAs will exfoliate your skin and take care of your problem slowly in 15 to 20-minute sessions. Charcoal-infused masks are popular for treating blackhead-prone skin for their ability to bind with oil and take it out from your skin. That said, avoid peel-off masks at all costs—not only do these not work, they'd just irritate your skin, take out everything on the surface except your blackheads, and overall make your problem even worse.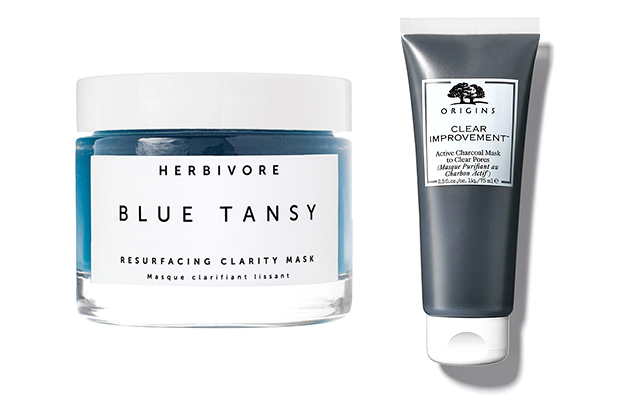 ADVERTISEMENT - CONTINUE READING BELOW
HERBIVORE Blue Tansy - AHA + BHA Resurfacing Clarity Mask, P3090, Sephora.ph; ORIGINS Clear Improvement Active Charcoal Mask to Clear Pores, P1250, SM Makati
5. At-home blackhead extraction
We're putting this one last because it's not something your dermatologist will tell you to do. However, we do know how it feels to be desperate to remove that pesky black dot ASAP. Here's a secret: You can very well extract your own blackheads at home. It's risky, but there is a way to do it. We learned this technique from Hollywood celebrity esthetician and zit-zapping expert Renee Rouleau.
According to the esthetician, self-extractions become the safest and easiest when the skin is as soft as it can be—preferably done right after you shower. From there, here's what you need to do, step-by-step:
Step 1: Apply moisturizer
Apply a thin layer of the thickest moisturizer you own over where you plan to remove blackheads. "[This] will create a temporary, occlusive seal to keep the heat trapped in the skin, which makes extractions more seamless," explains Renee.
ADVERTISEMENT - CONTINUE READING BELOW
Step 2: Soften your skin
For this step, you'll need cellophane/plastic wrap, and two hot and damp washcloths. Cover your target area with the plastic, put the first washcloth over it followed by the second. The washcloths will retain heat in your skin and soften it.
Step 3: Repeat step one
Since the previous step would've wiped off your first layer of cream, reapply a fresh one before you officially start extracting.
Step 4: Extract
Now here comes the tough part: the squeezing. To do the extraction with just your hands, wrap your forefingers with tissue and gently squeeze out your clogged pore. "The goal with squeezing is to avoid positioning the fingers too close as this will block the blackhead from coming out," says Renee. For each time you squeeze, rotate the position of your fingers to prevent squeeze marks. Most importantly, only squeeze up to three times. If the blackhead doesn't come out then, it's best to give up or risk damaging your skin. If you have an extraction tool at home, you can refer to the esthetician's specific instructions on her blog!
ADVERTISEMENT - CONTINUE READING BELOW
Step 5: Clean up
After the dirty work, cleanse your skin with either an alcohol-free toner or your face wash. Finish off with a calming moisturizer or mask (preferably one without pore-clogging ingredients) to rehydrate and tone down leftover redness.
Step 6: Maintain
As mentioned above, maintaining clear pores with exfoliation is a must for getting rid of blackheads. That's why at least 24 hours after an extraction, continue to use your AHAs, BHAs, and retinols!
Related Stories from Preview.ph
Hey, Preview readers! Follow us on Facebook, Instagram, YouTube, Tiktok, and Twitter to stay up to speed on all things trendy and creative. We'll curate the most stylish feed for you!