Estée Lauder's Double Wear Stay-In-Place Makeup SPF 10 has been chosen by the Preview team as the Best Foundation of 2019. This and 24 other products were reviewed by 25 real girls for this year's Preview Girls' Choice Awards to see if these products truly deserved their title. Ahead, landscape architect Theresa Rivera-To gives us her thoughts on the product:
As a certified makeup addict, my beauty stash rivals that of a makeup artist. With over 15 foundations, 20 concealers, possibly a hundred (or over) lipsticks, a bajillion bronzers, blushes, and eyeshadow palettes, you could say that my experience in the foray of makeup application has gone from a 12-year-old applying makeup for her ballet performances to makeup artist level creativity on myself.
Any true serial hoarder would know, the claim to "Makeup Addict" is never true until you have tried at least one cult-favourite in each beauty category. In comes Estée Lauder Double Wear Stay-In-Place SPF 10—possibly the best-selling foundation in the world, as every beauty forum and blog seems to have constant raves for this product.
ADVERTISEMENT - CONTINUE READING BELOW
The Product: Estée Lauder Double Wear Stay-In-Place Makeup SPF 10
What It Is
On its website, Estée Lauder's Double Wear Foundation promises the following:
• A natural matte finish that feels lightweight and comfortable
• Twenty-four hour staying power
• An even skin tone with covered imperfections
• Buildable, medium to full coverage
• Stays true to colour
I decided that for the sake of fairness, my review was going to be pitted against these claims to see if it delivers its promises.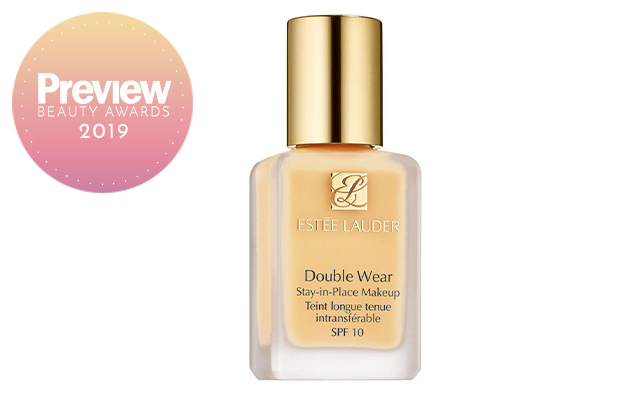 CONTINUE READING BELOW
Recommended Videos
Current Condition
To be honest, this was the foundation, along with Estée Lauder's Perfectionist Youth Enhancing Serum Foundation, that I swore by two years ago. I did, unfortunately, put this at the back burner when I switched my skincare acids over to retinol and started experiencing purging and irritation. I decided back then to do so because matte foundations are typically associated with oily skin and the finish tends to highlight flakey skin texture. I have preferred a dewy base over the past year as it was a little bit more forgiving when it came to skin flaking around my lip and cheek area.
I was faced with some slight trepidation at the thought of using Double Wear again. With the use of retinol, I was sure the Double Wear Foundation would make my skin look cakey with a finish so matte.
Although I barely have blemishes I needed to cover, I do have very dark circles that I normally need a concealer and corrector to effectively cover. I also had some small bumps forming around my forehead and cheek area due to my hormones. Most foundations I've tried in the past tend to break up around the nose and chin area early on, creating blotchy patches where my under eye concealer would normally layer over my foundation. They would also start clinging to dry patches or hard patches on my small bumps and blackheads, making myself look dehydrated and rough at the end of the day.
ADVERTISEMENT - CONTINUE READING BELOW
How I Used It
So began my test of using the Double Wear Foundation—I decided I would test it for a whole week and document two days of application to see its finish upon application and how it wore for the rest of the day.
Day 1: Using ELDW alone, using only a hydrating water-based primer (Too Faced Hangover RX Silicone-Free Primer)
Here, I have applied ELDW after my sunscreen and primer application. I decided to go for a natural dark coral-based look as I wanted to add some harmony to my green-and-orange bomber jacket while maintaining the toss-and-tumble rocker look I had.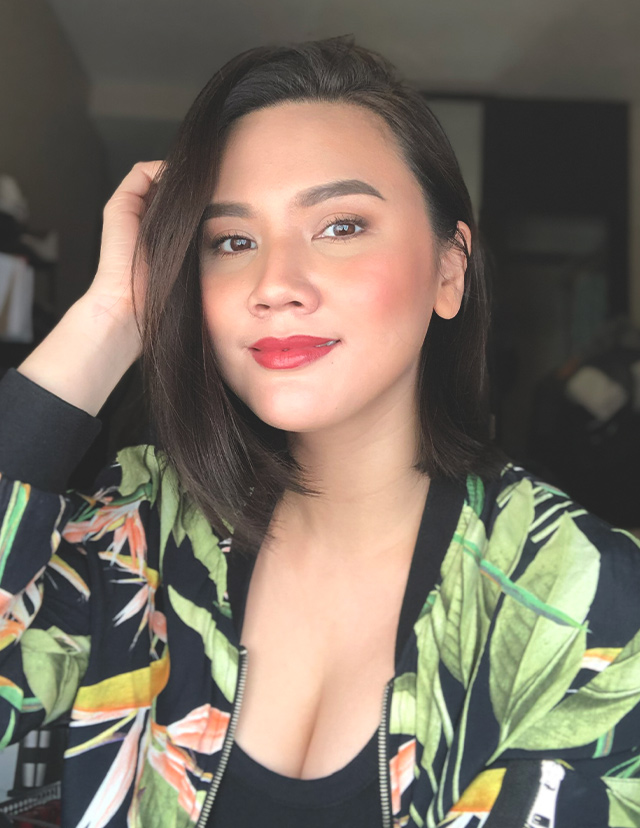 ADVERTISEMENT - CONTINUE READING BELOW
The products I used to create this look are the following:
• Primer: Too Faced Hangover RX Silicon-Free Primer
• Base: Estee Lauder Double Wear in 1W2 Sand applied with a beauty blender to create a natural finish + Tarte Shape Tape Concealer in Light Medium
• Eyes: Viseart Netural Mattes Eyeshadow Palette + Laura Mercier's Eye Caviar Stick in Cocoa for a subtly smudged eyeliner look + Heroine Make Long and Curl Super Waterproof Mascara
• Brows: Anastasia Beverly Hills Dipbrow Gel in Medium Brown
• Cheeks: 3CE Multipot in Diotima
• Bronzer: Chanel Tan de Soleil Bronzer Base
• Lips: Pat McGrath Mattetrance in Fever Dream
• Finishing Powder: By Terry Hylauronic Hydra Powder
I used half a pump of ELDW to create this look since I was worried I'd look too made up considering I was going to spend the day just running errands. I was surprised to find, that without using my usual Guerlain Meteorites Pearl Base, my skin still looked natural looking! It definitely didn't come off as cakey, thick, or dry. I appreciated the fact that my skin looked slightly dewy from pressing the foundation on using my beauty blender.
ADVERTISEMENT - CONTINUE READING BELOW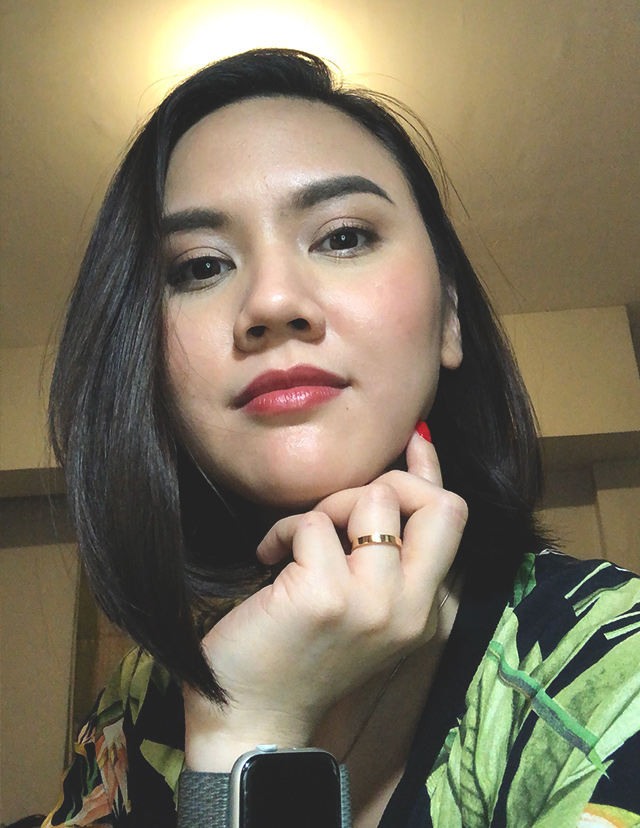 Here, 12 hours later (I forgot to take a photo during my ninth-hour), you could see some of the foundation breaking up along my T-Zone and chin area. While the redness on my skin came out slightly, I was generally pleased to find my blush didn't disappear like it normally does after six hours of wear. I definitely had to attribute this to ELDW as a good grippy base for this cream blush. Because I have naturally oily eyelids, some of the oil caused my concealer around my lower lash line to move. However, this is definitely not as bad as how my concealer would look at the end of the day using a different foundation. So far—day one was good.
ADVERTISEMENT - CONTINUE READING BELOW
Day 7: Using ELDW alone
On the last day of my week-long test, I decided to keep my base simple to see how it would fair against wearing with my trusted Too Faced Primer. I barely had time to prepare as I had to rush to work early and so I decided to keep my look simple.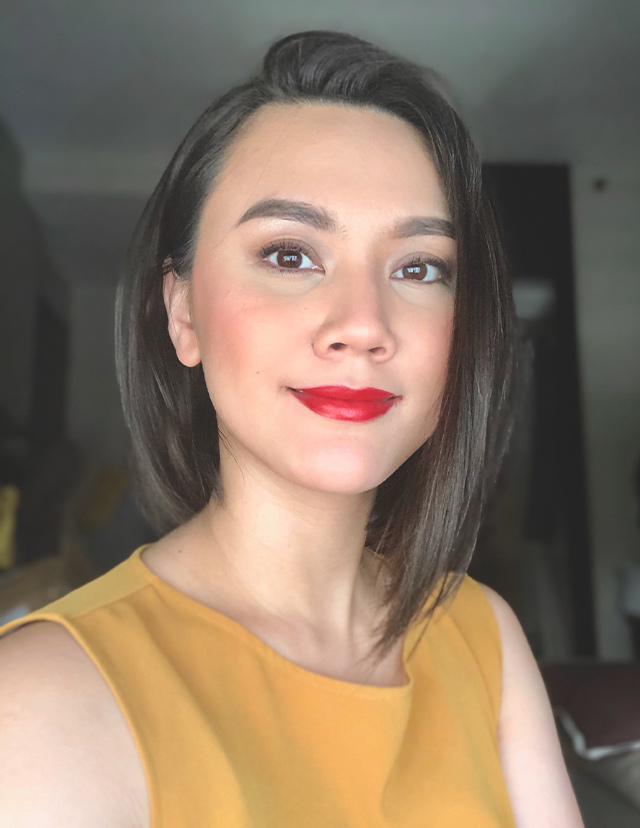 ADVERTISEMENT - CONTINUE READING BELOW
The products I used to create this look are the following:
• Primer: Estée Lauder Victoria Beckham Morning Aura Illuminated Crème
• Base: Estée Lauder Double Wear in 1W2 Sand applied with the Shiseido Daiya Fude Face Duo Brush
• Eyes: Chanel Stylo Yeux eyeliner in Charme + Heroine Make Long and Curl Super Water Proof Mascara
• Brows: Anastasia Beverly Hills Dipbrow Gel in Soft Brown
• Bronzer: Marc Jacobs O!Mega Bronzer Perfect Tantric
• Blush: NARS Orgasm
• Lips: Dior Rouge Dior 999
• Finishing Powder: Guerlain Les Violettes Transluscent Loose Powder in 02 Clair
Surprisingly, while I was taking photos after application, I realized I loved this look! The foundation looked very natural—I could still see some skin texture, which I loved very much. Overall, my skin tone looked very even. I didn't need to use a corrector all week since using the Double Wear Foundation.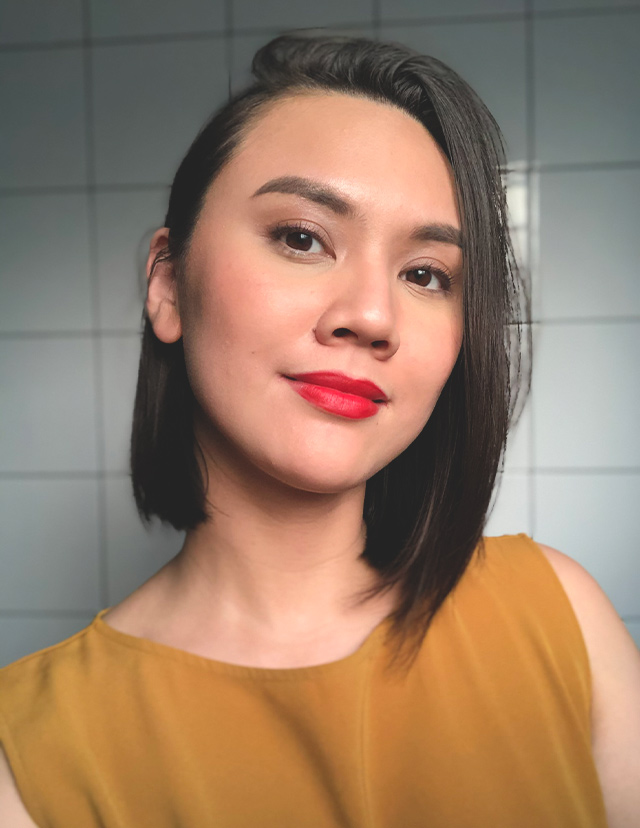 ADVERTISEMENT - CONTINUE READING BELOW
Nine hours later, my foundation looks very much intact, except for some oiliness around the nose and chin. Some of my dilated capillaries have started showing, but again, the fading of the foundation has been consistently even and subtle.
Final thoughts
Based on their claims above, here is what I experienced to be true-to-claim and not.
Finish
It definitely has a natural finish, but predominantly more matte when worn alone. It doesn't feel thick or heavy at all! It also worked for days when I experienced dryness without looking patchy or flakey.
Staying Power
24-hour staying power—I have no idea why companies love having ridiculous marketing claims of 24-hour staying power, but this definitely only lasted about nine to 10 hours without touching up. By the sixth hour, the foundation starts fading slightly; by the seventh, the shine begins to come through.
Coverage
An even skin tone with covered imperfections—definitely! I was surprised that I didn't need a corrector for my dark circles as it was able to add significant coverage before my concealer application. While redness does seem to peek through after six hours, it definitely fades very evenly that my skin didn't look too red around the cheeks but too yellow around the concealed portions of my face.
ADVERTISEMENT - CONTINUE READING BELOW
It was definitely medium to full coverage but I liked it better using it as a medium-coverage foundation. I attempted to use 1.5 pumps of foundation to see how far it would take to fully build the coverage and while it did cover every single mark on my skin (even my freckles), it also made my face look very flat and fake. I would advise to use a cream based bronzer like the Chanel Tan de Soleil to soften the edges of your face.
Color
It does not turn grey, orange, or pink that is quite common among foundations. Whereas I had to use a shade lighter for foundations such as the Lancôme Teint Idole Ultra Wear Foundation, ELDW in 1W2 Sand was my exact match and kept as close to the initial application throughout the wear.
Shade
I also appreciate its shade system—the first number corresponds to the depth of the foundation, 1 being the lightest, and 8 being the darkest. The letter in the middle corresponds to the undertone—Cfor Cool, N for Neutral, and W for Warm. The last number corresponds to the tone within the foundation depth (light, medium, dark). My shade was easy to determine—Light, Warm, and closer to a light Medium tone, hence choosing 1W2 Sand.
ADVERTISEMENT - CONTINUE READING BELOW
After resurrecting my Estée Lauder Double Wear Foundation for a whole week, I remembered just how much I loved this foundation! Why I thought it wouldn't work for my current skin condition, I honestly don't know. I love how Double Wear seems to be such a great foundation whether your skin is oily or dry. As long as the application is done in the right amount, this seems to work for either skin type. While it obviously doesn't last a whole 24 hours, this is definitely your daily workhorse that you can depend on. Though I still prefer to use my cushion foundation for most days because I'm in a rush most mornings, I think it's definitely time to put the Double Wear Foundation back on the frontline of foundation choices.
Related Stories from Preview.ph
Hey, Preview readers! Follow us on Facebook, Instagram, YouTube, Tiktok, and Twitter to stay up to speed on all things trendy and creative. We'll curate the most stylish feed for you!