Dyson's Airwrap Styler has been chosen by the Preview team as the Best Hair Tool of 2019. This and 24 other products were reviewed by 25 real girls for this year's Preview Girls' Choice Awards to see if they truly deserved their title. Ahead, former Town & Country Philippines editor Nicole Limos Morales gives us her thoughts on the product:
Having worked in publishing for over a decade and being a beauty editor, I've learned many things my job entailed me to master, including applying makeup and creating looks as good a pro, which allowed me to fully utilize products and makeup for beauty stories and features. What I never learned to master like a professional though is styling my own hair. I've always had a hard time curling and straightening my thick locks for events or special occasions, and so I often outsource the job to my trusted hairstylists. And while I've always dreamt of perfect everyday hair to go with my everyday makeup, I also knew I didn't have time to blowdry and iron my hair every morning. So when I'm not on Keratin blowouts, you'd usually see me in a ponytail, the perfect guise for a bad hair day.
All of these changed when I discovered the Dyson Airwrap Styler, which is basically a hairstyling tool that comes with multiple interchangeable heads for blowdrying, curling, and straightening. What drew me to the product was actually its supplementary feature, the blowdry smoothing brush. I tried this at the store and saw how quickly my hair smoothened out and straightened my hair with just a few brushes. I figured this could be the answer to having blowdried-beautiful hair every day. After I tried the curling barrel and the blowdryer heads of the Airwrap, I was even more convinced that this product may just be worth its P30,000 price tag. The versatility alone—aside from its reputable machinery—was enough to convince my husband to surprise me with this as a birthday gift. Since I've tried this, I was also able to convince a few more beauty junkies to get their own sets, and they've never found hairstyling to be so easy since.
ADVERTISEMENT - CONTINUE READING BELOW
The Product: Dyson Airwrap Styler
What It Is
The Airwrap is a revolutionary beauty innovation—the first of its kind to use physics, science, and technology to create the coanda effect for a hairstyling tool. This effect "occurs when a high-speed jet of air flows across a surface and, due to differences in pressure, the air flow attaches itself to the surface," according to Dyson. Simply put, it attracts and wraps hair for you using just air, which is the product's biggest selling point. It curves air to attract hair to the tool's barrel without you having to physically clamp and wind your locks around it.
As with the Dyson Supersonic Hair Dryer, the power of the Airwrap comes from its motorized base, engineered and perfected to make each of its eight detachable heads work magic, from the mini version of the Supersonic blowdryer and two paddle brushes to the round brush and two sets of curling barrels.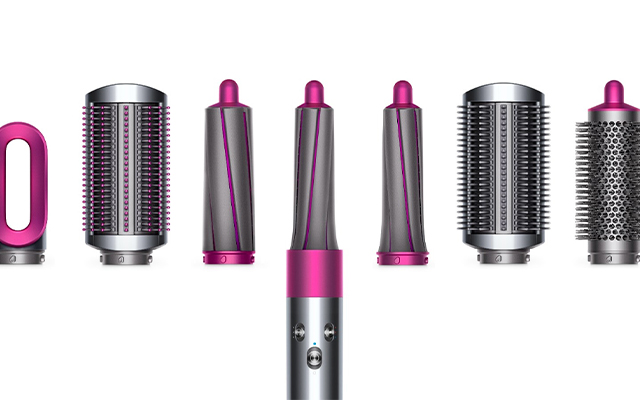 The curling barrels (in clockwise and counterclockwise options) come in two sizes: 30mm for creating voluminous curls, and 40mm for loose curls and waves. The two paddle brushes have two options, including a firm one for straighter hair and a smoothing one with soft bristles for a blow-dry finish. It also has the pre-styling dryer, which is best used for taking hair from wet to damp just before using all the other barrels for styling.
ADVERTISEMENT - CONTINUE READING BELOW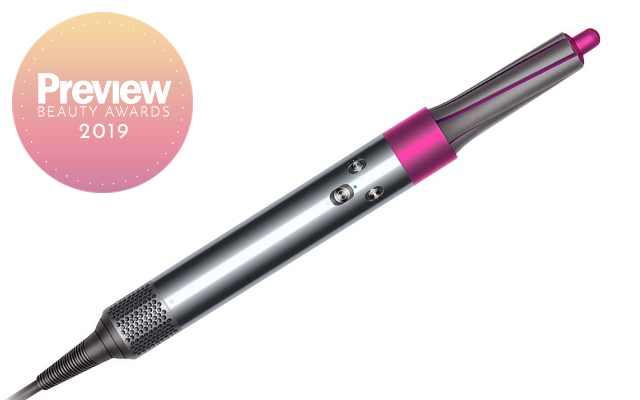 Current Condition
Before the Airwrap, it's always been wash-and-wear for me. I barely had time to style my hair in the morning. When I attend events, I go to the salon or book a hairstylist to do the job. I've had curling and straightening irons, blowdryers, and other hairstyling tools, which I rarely used because of the time and effort they entailed. With the Airwrap, styling time can be cut by up to 75 percent.
ADVERTISEMENT - CONTINUE READING BELOW
How I Used It
For everyday, all it takes is seven minutes to dry and straighten my damp hair using the Dyson Airwrap. After I towel-dry, I use the mini Supersonic blowdryer head for about a minute to make sure my hair is just damp enough and not dripping wet.
Since my hair is thick and I prefer a flatter, less frizzy style, I use the firm paddle brush to work through each section of my hair. Warm air blows through the brush without burning my strands or heating up too much. Using it is a no-brainer and it's as easy as brushing your hair because you literally just brush it. It takes a little over five minutes to get my hair dry and locked to perfection. I seal in the straightness with a styling serum.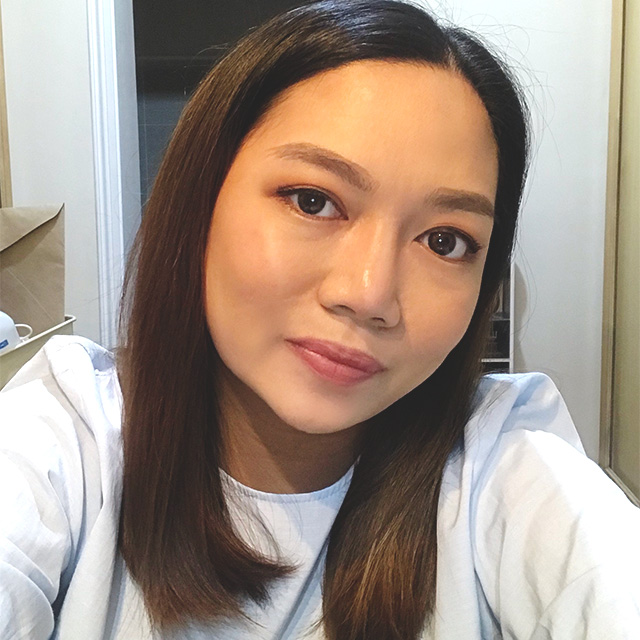 ADVERTISEMENT - CONTINUE READING BELOW
As for the curling barrels, which I've tried only thrice since I got my Airwrap two months ago, I'd say it takes about two tries to get a hang of it, especially if you're used to a traditional curling iron. But once you've learned how to angle the barrel to allow it to attract your hair and wrap it automatically to the wands, you're all set. I've created both voluminous and soft curls using the Airwrap, and they're the best curls I've done on my own hair ever. I had to work on the lower layers first and progress from there. This means I needed clips to keep the upper layers in place as I curled from the inner strands. A shot of cold air sets the curls in place, but to really seal them in, I recommend using a product like a sea salt spray or texture spritz after styling.
ADVERTISEMENT - CONTINUE READING BELOW
Conclusion
Unlike its game-changing cousin, the Dyson Supersonic Hair Dryer, which I think is best maximized by professional hairstylists, the Dyson Airwrap Styler is the perfect hairstyling tool for amateurs and even hairstyling illiterates. Here's a quick list of pros and cons:
ADVERTISEMENT - CONTINUE READING BELOW
Pros:
It's one of a kind; no other multistyler can compare to it.
It works and it's easy to use, especially when compared to every other hairstyler out there.
Its temperature is controlled, ensuring that your hair will never get burned or damaged.
Cons:
It's expensive—the equivalent of about 150 blowdry sessions at the salon.
It takes practice to use the curling barrels and to work it on your hair at the back.
Related Stories from Preview.ph
Hey, Preview readers! Follow us on Facebook, Instagram, YouTube, Tiktok, and Twitter to stay up to speed on all things trendy and creative. We'll curate the most stylish feed for you!