I have what most consider as typical "Asian hair." It's dark and straight, with fine strands that resist most kinds of processing and heat styling. For this reason, my general experience with curling irons is sporadic. My hair is frizzy to start with, so exposing it to high temperatures daily isn't something I like doing. I do, however, love having my hair styled occasionally. Which is why, when I heard of the concept behind Dyson's new hair tool, the Airwrap, it immediately caught my attention.
The most interesting thing about the Airwrap is that it uses air—not excessive heat—to style hair. It's designed not to reach extreme temperatures while still helping you achieve the hairstyle you want. From that alone, I was ready to give the tool a spin. Keep reading to learn more about it!
What: Dyson Airwrap Hair Styler Smooth + Control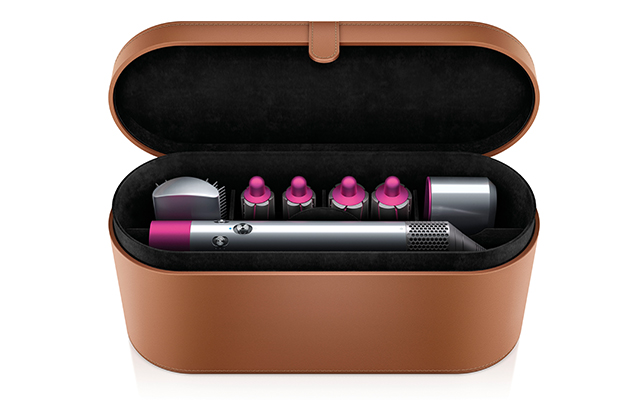 ADVERTISEMENT - CONTINUE READING BELOW
CONTINUE READING BELOW
Recommended Videos
DYSON Airwrap Hair Styler Smooth + Control set, P26,500, Dyson Philippines (Restocking locally in February 2019)
What It Is:
Similar to the Supersonic Hair Dryer, at the heart of the the Airwrap styler is the V9 motor, which harnesses their signature Coanda effect. "The Coanda effect occurs when a high-speed jet of air flows next to a surface and, due to differences in pressure caused by the surface, the air flow attaches itself to the surface," the brand explains. The same technology is employed in the tool but here, the air is combined with heat to help smooth, curl, and rough dry hair without excessive heat damage.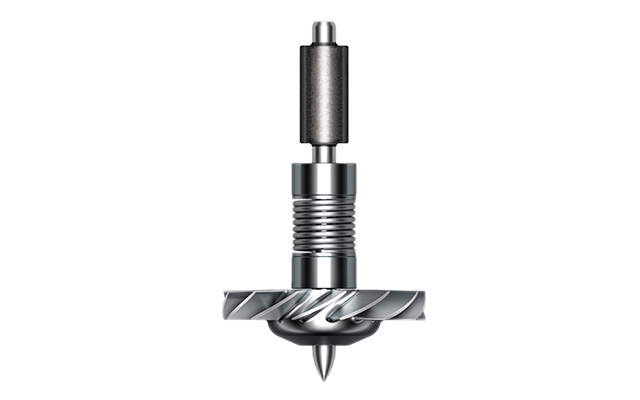 ADVERTISEMENT - CONTINUE READING BELOW
The Airwrap comes with one body that can accommodate several attachments. There's the Pre-styling dryer insert, which dries freshly-washed hair to prep it for damp styling, two kinds of smoothing brushes (firm and soft), a round volumizing brush, and two curling barrels—30mm and 40mm. Three sets are available for purchase: The Dyson Airwrap Complete (P29,500), which comes with all kinds; the Volume + Shape set for thin hair (P26,500), which has everything except the 40mm barrels and the firm smoothing brush; and the Smooth + Control set, which I was given a chance to try. It's meant for thick and frizzy hair, and it includes four attachments: the Pre-styling dryer, the Firm smoothing Airbrush, the 30mm curling barrels, and the 40mm ones.
Current Condition:
Given my hair condition, I rarely style my own hair. When I need it curled, I leave the task to a skilled professional who would have to clip my hair in a hot tool longer than usual just to get the job done—kind of like torching, but for hair. Hence, I reserve curled hair for special events, because we all know how damaging that can be when done too often.
ADVERTISEMENT - CONTINUE READING BELOW
How I Used It:
Attachment 1: Pre-Styling Dryer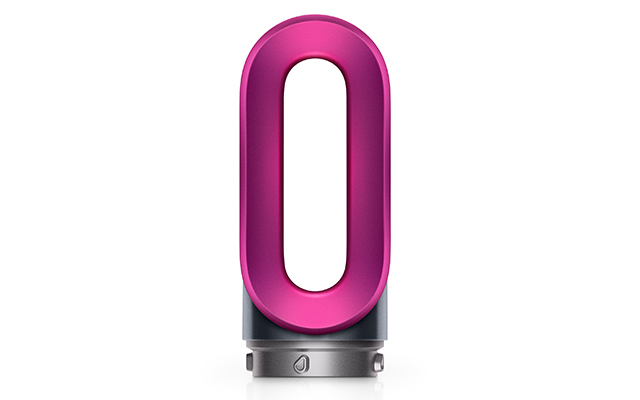 The unique thing about the Airwrap is that you have to use it when your hair is damp—not too wet, not too dry. I wash my hair every day, so before curling, I use the pre-styling dryer insert to shake off all the excess water. To speed up the process, I prefer drying in medium speed and medium heat. Admittedly, I also use this insert even when I don't feel like styling my hair but would rather not go outside with dripping wet strands.
ADVERTISEMENT - CONTINUE READING BELOW
Attachment 2: Firm Smoothing Brush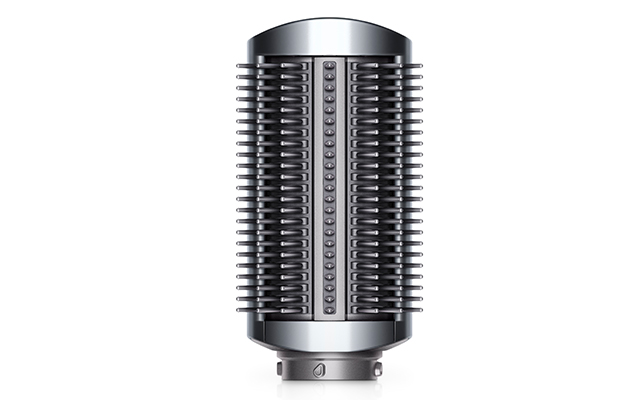 Because I already have straight hair, I'm not the best person to judge this insert's straightening prowess. What I do love about it, though, is that it's a great alternative to a flat iron when it comes to taming frizz and adding a hint of shine—perfect for quick every day taming. I find that applying a styling cream beforehand improves the results, too!
ADVERTISEMENT - CONTINUE READING BELOW
Attachment 3: 30mm/40mm Curling Barrels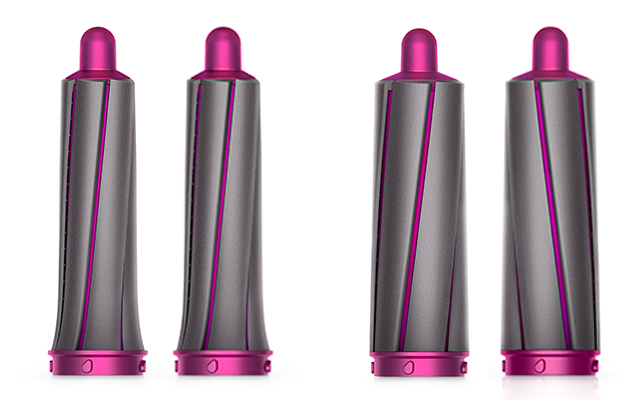 The Airwrap doesn't work like your average curling barrel. To use it, take a small section of hair (I'm talking really small, like an inch max) and hold the ends near the arrows printed on the barrel itself. The wind coming from the Airwrap will automatically wrap it around the barrel, but you'll have to move the tool towards your scalp to help it grip the entire length of your hair. Take note of the arrows printed on the barrel, too, because that will tell you the direction it'll wrap your curl.
ADVERTISEMENT - CONTINUE READING BELOW
Here's a cool visual of that auto-wrapping process, taken from the tool's launch in Bangkok:
Once your section is fully wrapped around the barrel, leave it for 10 to 15 seconds (or until your hair is dry). Feel free to hold the tip of the barrel to get a better grip; it stays cool to the touch even when the machine is on!
Air will be coming out of the tool the entire time, so don't forget to adjust the temperature and intensity to one that's most comfortable for you. The hotter and the more powerful you set it, though, the quicker the process becomes.
Once satisfied, push the cool shot button (the blue dot on the body) to set the curl. After that, turn off the Airwrap and release the section to move on to the next one! Note that for each size, there are two curling barrels. One curls clockwise and the other counterclockwise, which means you will need to change attachments when styling the opposite side of your head.
ADVERTISEMENT - CONTINUE READING BELOW
The Smooth + Control set includes two curling barrel sizes: the 30mm (1.2") and the 40mm (1.6"). The smaller barrel (used above) is best for a tighter curl, while the 40mm is for looser waves. Since I prefer barely-there waves, I personally use the latter more. Here's what my hair looks like before and after it's styled with the 40mm barrels:
ADVERTISEMENT - CONTINUE READING BELOW
I challenged myself here and finished this look in less than 20 minutes—pre-drying included. I even had to brush out the waves a little to make them a little more loose, because despite the absence of intense heat, it does achieve a tight curl. For me, this is a reasonable style to do every day, and I love how healthy it makes my hair look! I'm glad I don't need a traditional curling iron for it. On average, the waves last four hours on me without hairspray and six hours with hairspray.
Watch the video below for a mini tutorial for achieving tighter waves:
ADVERTISEMENT - CONTINUE READING BELOW
Conclusion:
For someone who doesn't style her hair daily, I'm surprised at how much use I'm getting from the Airwrap. Each insert has a specific use and it's just incredibly convenient to have them all. I know people are quite skeptical about it because the curling takes a lot of getting used to, but I swear it gets easier the more you use it.
When it comes to longevity, don't expect your waves to last all day. Setting your look with hairspray after every session does prolong wear, but the lack of intense heat used makes the curls loosen up quicker, as compared to if you used a normal iron. I do think this is a small price to pay if you're more about leaving your locks undamaged, though.
Overall, even if I don't think it can replace a traditional iron, the fact that this makes heat styling more approachable and less damaging is enough to justify a purchase. You are getting a hair dryer, straightener, and curling irons in one go, so it's a pretty solid deal especially if you have yet to invest in your own styling tools. Imagine, you can create numerous looks with only one machine—all you have to do is change the attachments. It's no wonder it's always sold out.
ADVERTISEMENT - CONTINUE READING BELOW
The Dyson Airwrap is available in Dyson demo stores in Glorietta 5, SM Aura Premier, and The Podium.
Related Stories from Preview.ph
Hey, Preview readers! Follow us on Facebook, Instagram, YouTube, Tiktok, and Twitter to stay up to speed on all things trendy and creative. We'll curate the most stylish feed for you!