You know that we love to keep up with the latest makeup trends. And lately, there's been one trend that's all over our social media feeds: the "Douyin" makeup look.
Unlike other trends, this wasn't an in-your-face viral sensation that took over everyone's feeds. It's been a slow build-up of beauty content creators, big and small, trying the trend on TikTok over the past months. This is likely because the trend isn't really a specific hack, rather, an overall look that's an amalgamation of well-loved makeup products and techniques.
Ahead, let's take a look into what the douyin beauty look is and how you can incorporate it into your makeup routine.
What is "Douyin" Makeup?
A quick consultation with Google will tell you that "Douyin" is actually China's term for TikTok, whereas "TikTok" is the international name of the app. This tells us about the origin of the trend, which are makeup techniques popular among Chinese and other East Asian celebrities, content creators, and makeup enthusiasts.
From the past, we've learned how East Asian makeup takes a liking to glowing pale skin, doll-shaped eyes, and soft lips. Douyin makeup takes this as a base, and adds more focus on specific parts such as the eyes. The overall look aims to give a soft, innocent, and feminine appearance, almost like you're a living, grown-up doll.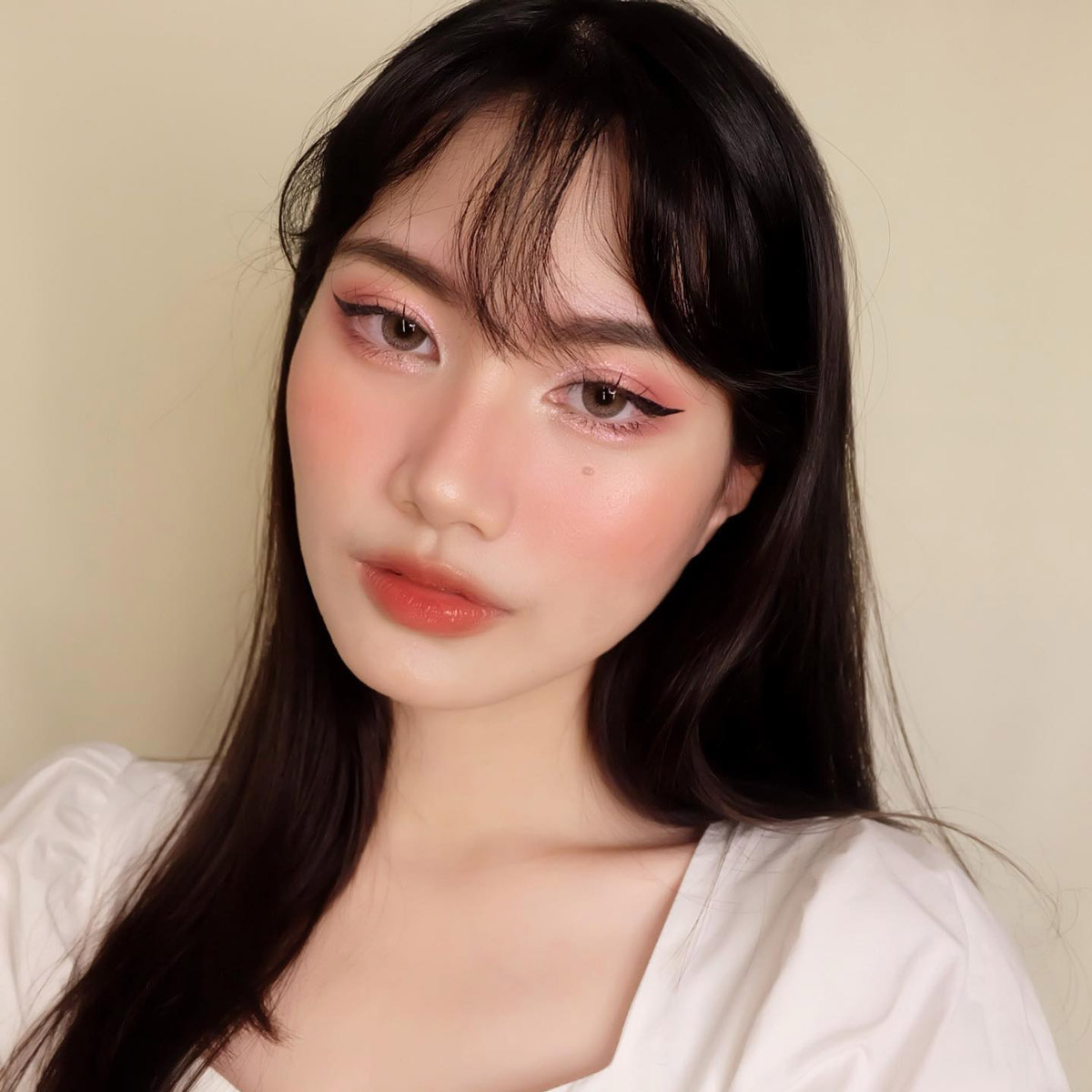 ADVERTISEMENT - CONTINUE READING BELOW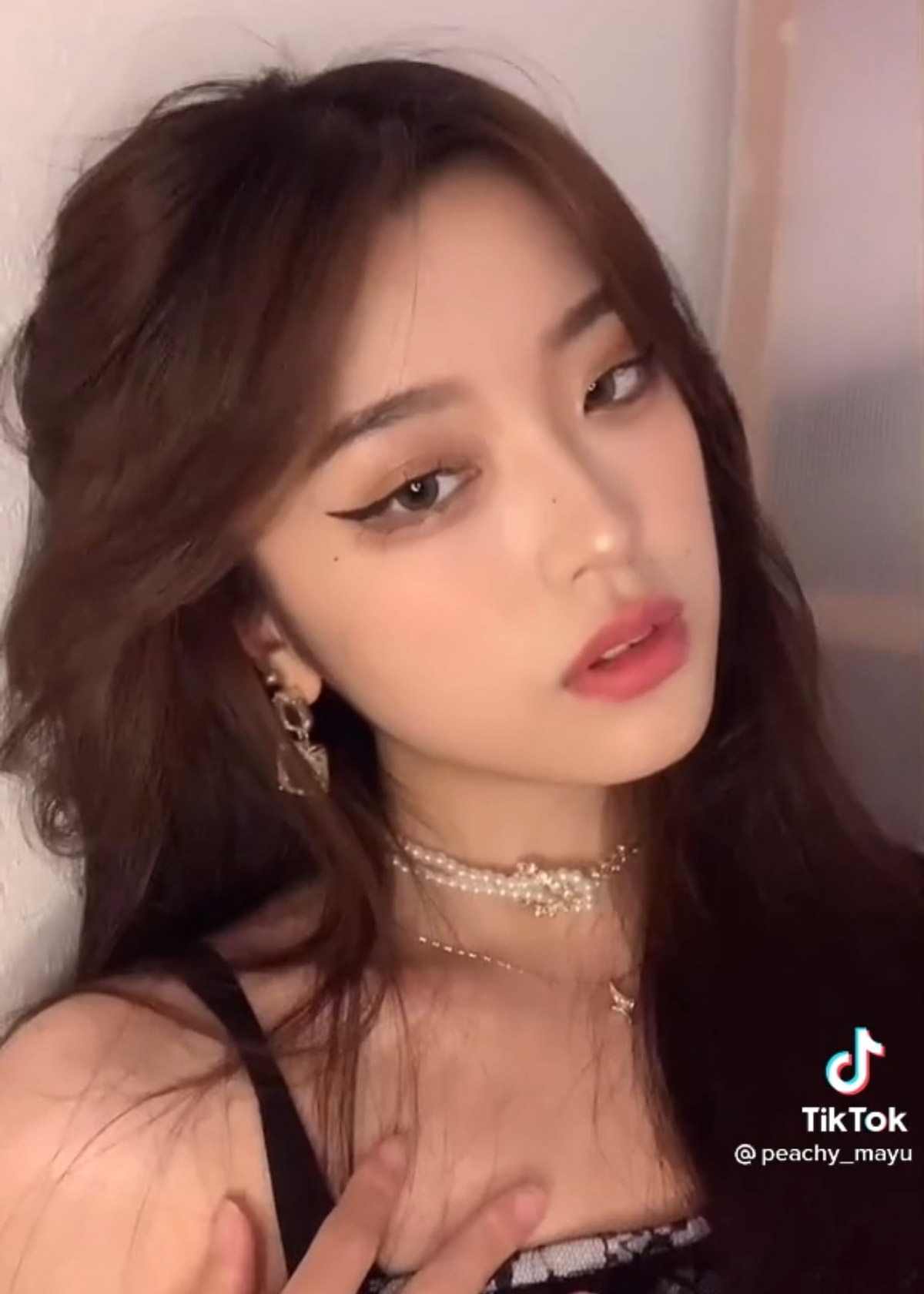 How to Achieve the "Douyin" Makeup Look
1. Flawless, Glowing Skin
There's not much to the base of Douyin beauty that's different from our favorite glass skin look. We've seen how it can be done on oily skin, or blemished skin, with the general thread of products being a lot of skin prep, well-blended-out foundation, and translucent setting powder.
2. Natural Brows
For brows, Douyin beauty is all about a natural finish. Most content creators who've tried the trend opted for a simple brown eyebrow pencil, filling their brows in lightly and leaving it at that. (To find the right kind of brow pencil for you, click here.)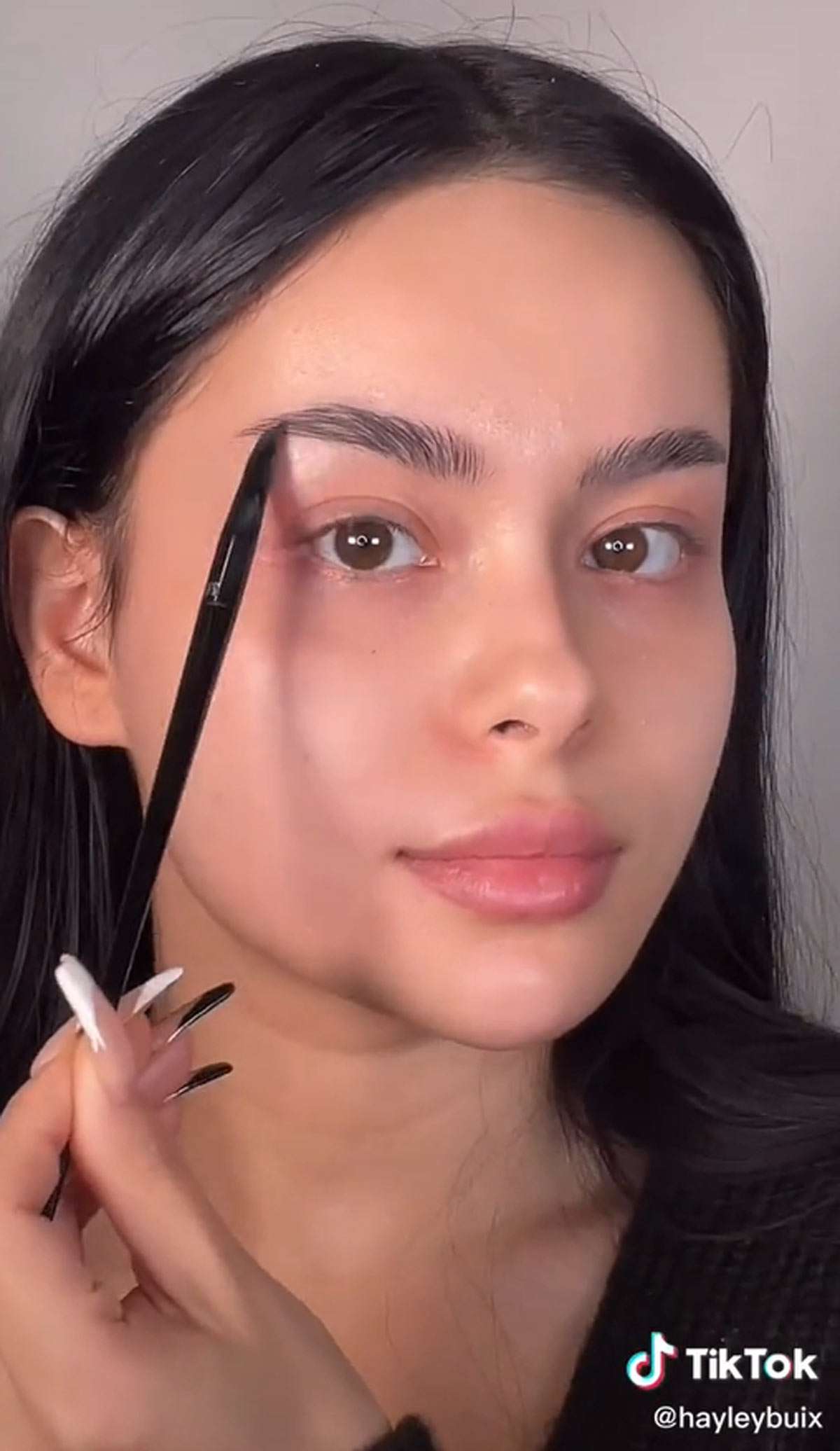 3. A Wash of Shimmer
Now for the most important part—the eyes. For the Douyin beauty look, you can have fun with your choice of eyeshadow. Some makeup artists prefer a wash of pink, while some go for a neutral-to-brown tone. Choose whichever one suits your mood. What goes on top is a wash of shimmer, often done with a liquid glitter eyeshadow. Stila's Glitter and Glow (P1,250, Rustan's) is a long-time favorite, while Minimeli's Liquid Eyeshadow Glitter (P128, Lazada) is a new must-try!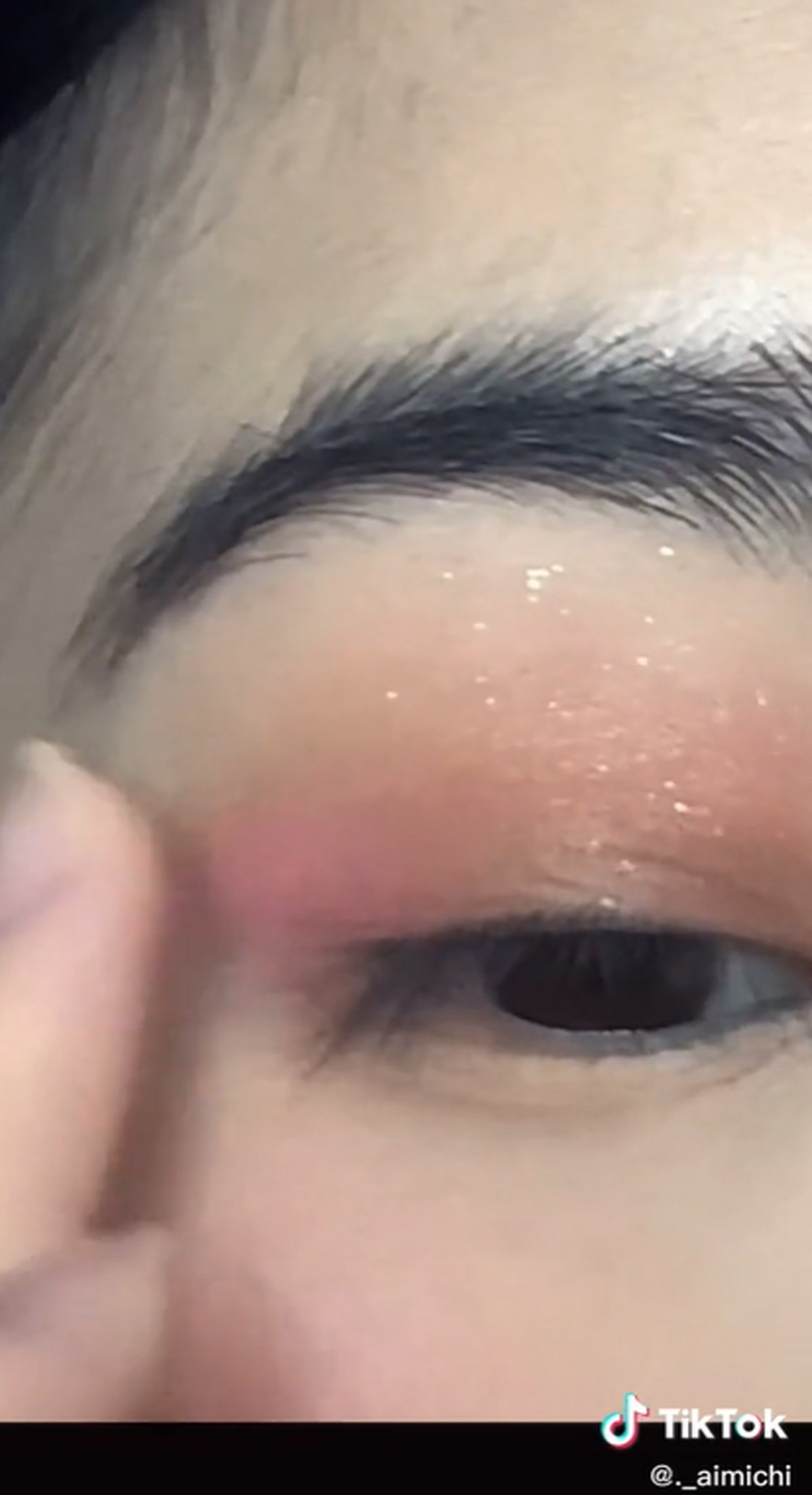 4. Strategic Eyeliner Placement
To quite literally enlarge your eyes, Douyin makeup calls for well-placed eyeliner. In a video by content creator Dear Peachie, the process is broken down into two parts. First, extend the inner corner of your eyes with eyeliner. You can use a brown one like BLK Cosmetics' Waterproof Liquid Eyeliner in Brown (P329, Lazada) for a more natural look. Next, make a classic winged eyeliner with a black eyeliner like K-Palette's 1-Day Tattoo Eyeliner in Black (P795, Lazada).
ADVERTISEMENT - CONTINUE READING BELOW
5. Eye Contour and "Aegyo Sal"
Frequently mentioned in Douyin makeup tutorials is the aegyo sal, a Korean-derived term that refers to the pocket of fat found under the eye. Creating or emphasizing that spot is vital to the Douyin look, and can be done with makeup products that you already likely have in your kit.
To contour, make a shadow using a matte brown product like eyeshadow or a brown pencil liner. Next, highlight the higher points of the undereye pocket. You can use an eyeshadow a few shades lighter than your skin tone for this, or a glitter eyeshadow one to really make it pop. We recommend using palettes like Natasha Denona's Camel Eyeshadow Palette (P3,000, Sephora) and Focallure's 3-in-1 Cake Makeup Palette (P199, Lazada) so you have a range of tones and finishes to work with.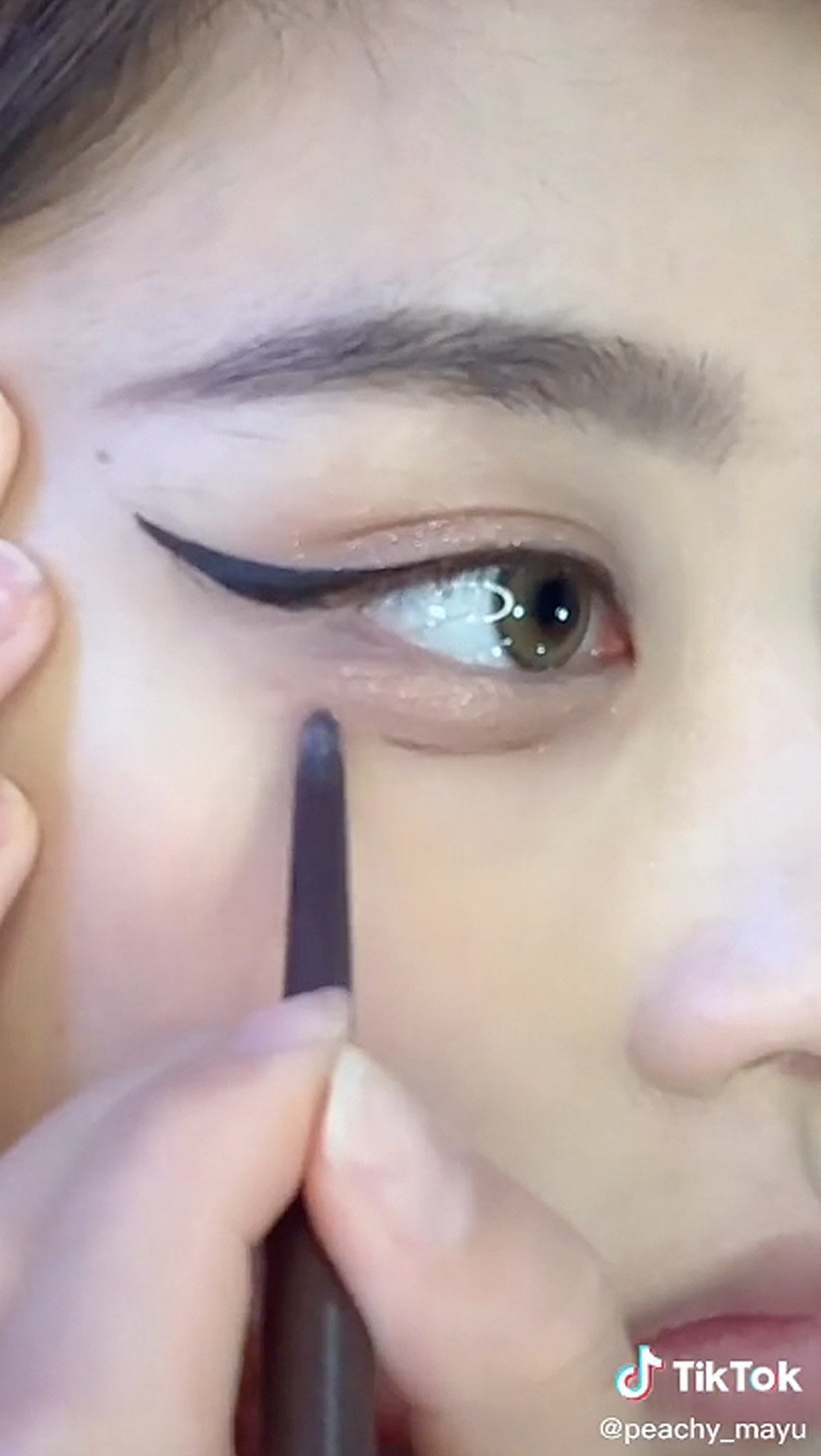 6. Lengthened Lashes
To complete the eyes, finish off with your lashes. Use mascara to coat both your upper and lower lashes for definition. If you want to take it a step further, draw some lower lashes with light strokes of a brow pen or eyeliner. It'll open up the eyes making for a really striking doll-eye look!
7. Sun-Kissed Cheeks
To get that Douyin-famous flush, place your blush higher than you normally would, close to—but not directly under—your eyes. HayLey Buix (@hayleybuix) shows us how it's done in this tutorial, wherein she gently pats a cream blush with a brush. Try the Cream Cheek in Clear Happiness by Canmake (P540, Lazada) for a peachy tone, or the Coloursnap in Bloom from Colourette (P349, Shopee) for a pinkish glow.
ADVERTISEMENT - CONTINUE READING BELOW
8. Blurred Lips
The final step of the Douyin makeup look is blurred lips. It's a trend that we've grown to love for the past few years—a soft-focus, natural-looking effect that's perfect for everyday. The best product to work with is something with a matte and blendable formula, like Peripera's Ink Airy Velvet Tint (P274, Lazada) or Sunnies Face's Lip Dip (P395, Lazada) which you can apply with a brush and blur with your fingers to soften the edges.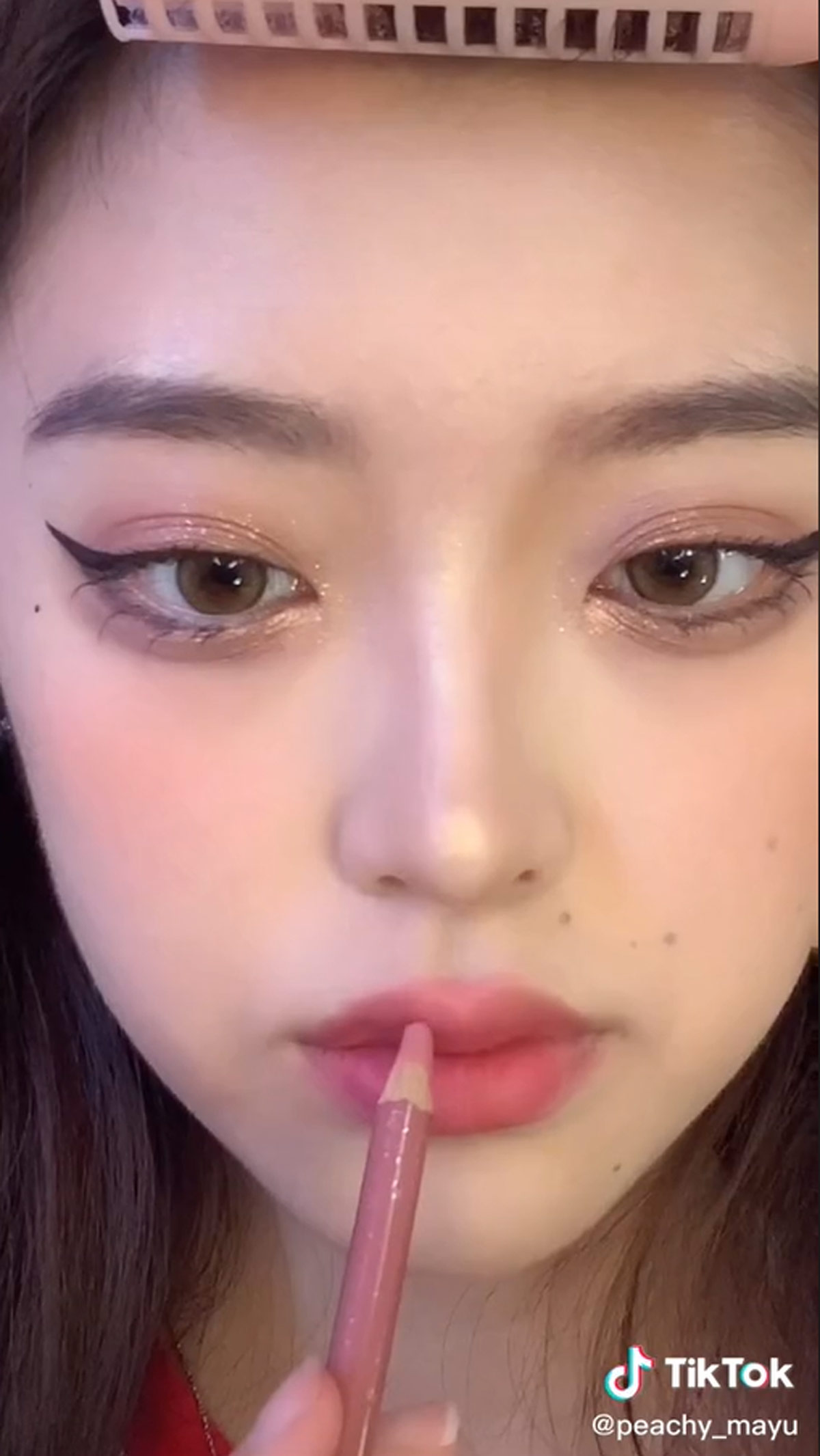 Should you try the "Douyin" makeup look?
Like with every makeup trend, "Douyin beauty" can be mended to your liking. It's even easier to cherry-pick because it is a full makeup look, so you can choose the elements that you like and incorporate it into your routine. The next time you put blush, try to place it a little higher to get that sun-kissed glow; or for your next special occasion, level up your lash routine by placing lower lash strokes. Explore, practice, and enjoy!
Related Stories from Preview.ph
Hey, Preview readers! Follow us on Facebook, Instagram, YouTube, Tiktok, and Twitter to stay up to speed on all things trendy and creative. We'll curate the most stylish feed for you!