Everyone knows that the Philippines is a country that loves long and pin-straight hair. Wherever you look, TV commercials and billboards are advertising products that promise smoother and sleeker hair. One of the most popular services in local salons is rebonding, which is a process that chemically straightens hair. Women with curly tresses are often the ones who do this treatment and use these products, much to the detriment of their natural hair.
Fortunately, the standards of beauty are slowly shifting with the new generation ushering in a wave of inclusivity and self-love. Instead of succumbing to the straight hair pressure, curly-haired Filipinas are now owning their naturally textured locks and having their moment! Many celebrities and influencers have been embracing their textured hair on social media as well, empowering many others to do the same.
Get inspired by these Filipinas who confidently flaunt their stunning natural curls:
1. Andi Eigenmann
Did you know that Andi Eigenmann wasn't always confident about her natural beachy curls? In an interview, Andi spoke about the pressures of having silky smooth hair as an actress. "Because the standard Pinay leading lady has long, straight hair, I always believed I had bad hair," she explained. Andi later admitted that she regrets constantly treating her hair with heat and chemicals because it damaged her locks and caused her to lose her curls.
Now, the influencer and mom of three prefers to go more natural with her hair. She said, "I realized, 'Oh my god, it's who I am, and I miss it. And I feel it's what makes me more beautiful. It's who I am. It's more natural."
ADVERTISEMENT - CONTINUE READING BELOW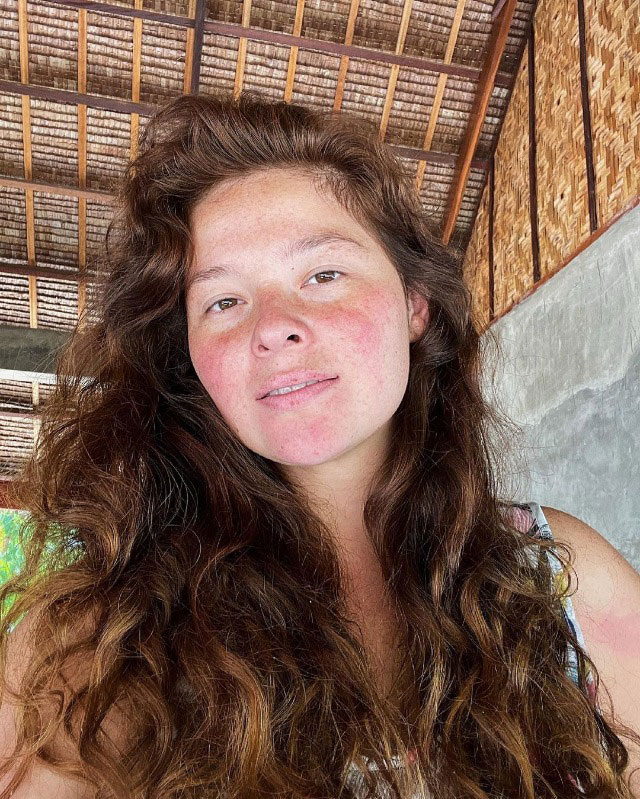 2. Kiana Valenciano
Kiana Valenciano first posted a gorgeous selfie with her natural hair last March 2020. "Apparently this is my real hair," she captioned the photo. Since then, the R&B singer and songwriter has been serving more looks on Instagram with her curls on display and we're definitely here for it!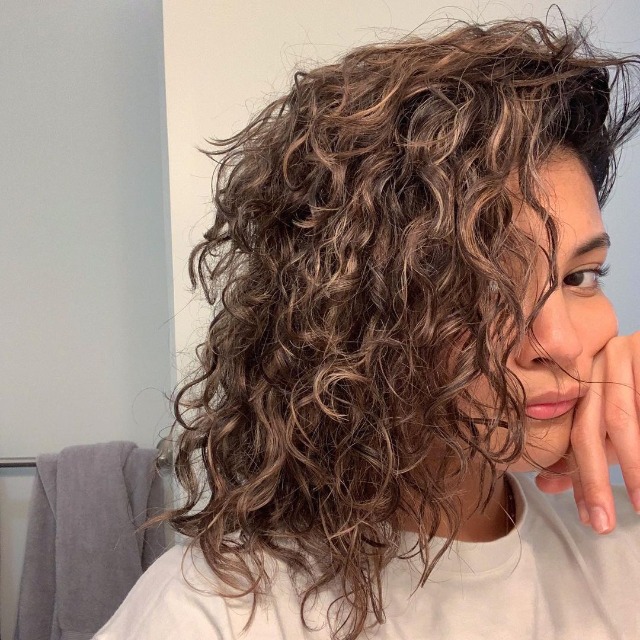 3. Issa Pressman
Artist and entrepreneur Issa Pressman has tried many bold hairstyles in the past. She has dyed her hair vibrant colors, had a mullet, and even had a buzz cut! It was only during the start of 2021 that she started growing out her short mane and proudly let her curls shine!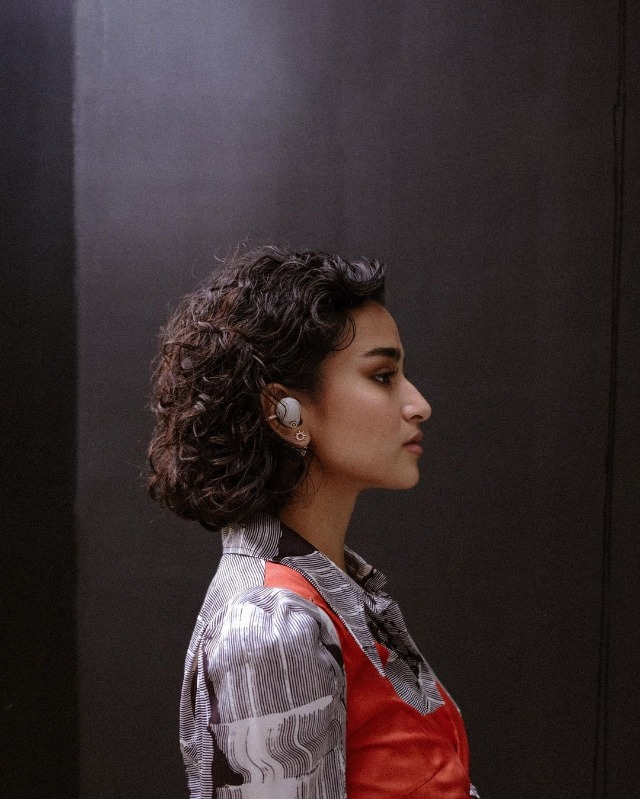 4. Yassi Pressman
We love Yassi Pressman's curly-haired moments! She has been frequently flaunting them on her social media feed and those selfies have quickly become our favorites. However, embracing her natural hair didn't happen overnight for the actress. Yassi mentioned in an interview that discovering her love for her curls actually came unexpectedly! "I was always scared to let my natural curls come out. So, when I tried to put curling cream one time, I was surprised with the outcome, and I was like, 'Oh, pwede pala!'"
Now, Yassi encourages women to celebrate their unique beauty and be who they are no matter what other people think, and we couldn't agree more!
ADVERTISEMENT - CONTINUE READING BELOW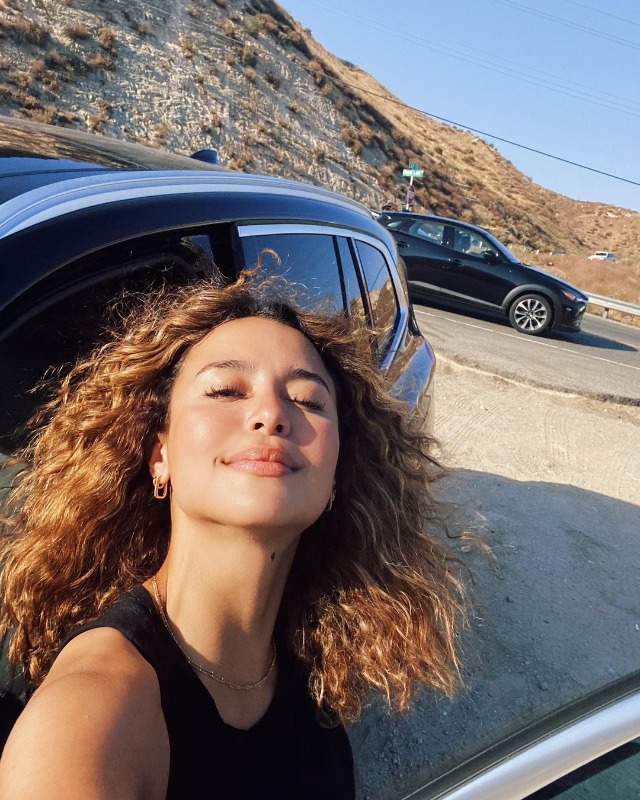 5. Zahraa Bani
Zahraa Bani is the co-founder of Curlssentials, a local brand made specifically for the curly-haired girl. In a post back in May 2021, she got real about living in a country where the beauty standard isn't the friendliest to girls like her.
She writes, "Having curly hair in the Philippines is definitely challenging, there are no products that are made with us in mind. Growing up I was really insecure with how my hair looked which is why I made it a mission to empower, teach and provide curly hair products to Filipino curlies, thus the birth of @curlssential...hopefully [we're] able to build a community and make each other's natural hair journey a lot easier."
In her TikTok account with over 300,000 followers, Zahraa further inspires more women to embrace their natural hair by giving tips on how to care for their own curly locks!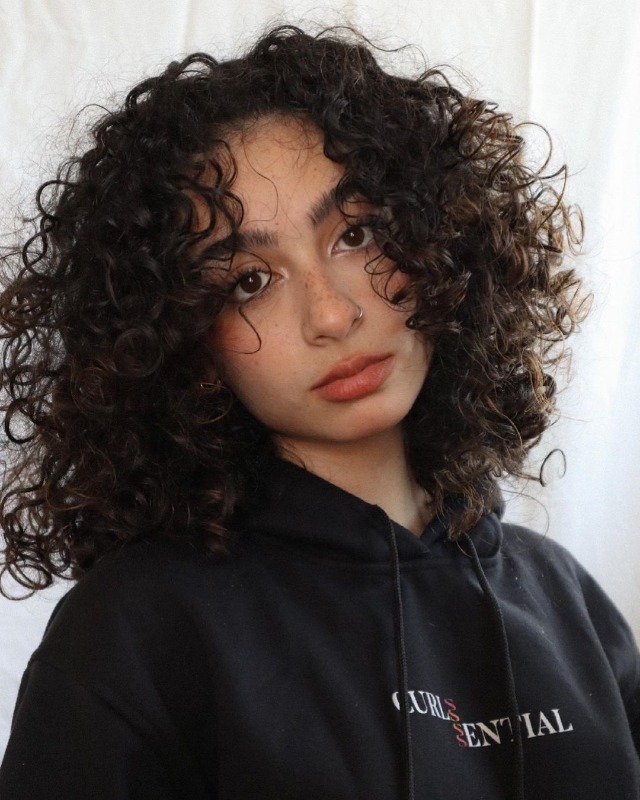 6. Shasha Patricio
You may know Shasha Patricio as the girl who went viral Facebook for growing out her rebonded hair. In that post, she detailed the struggles she had growing up with a head of curls and trying to fit into the straight-haired crowd. It certainly wasn't an easy journey for Shasha to get her hair to the way it is now, but she reveals that letting out her naturally beautiful curls was one of the best decisions she's made.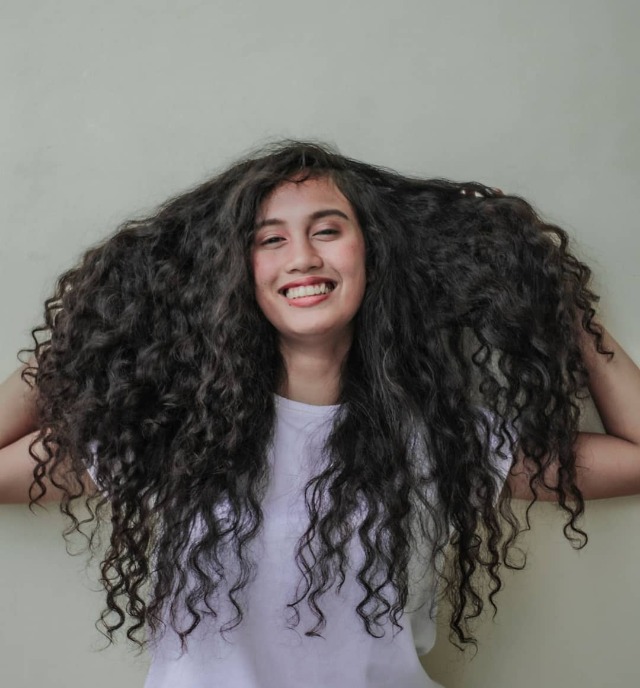 ADVERTISEMENT - CONTINUE READING BELOW
7. Ria Fernandez
The founder of the Facebook group Curly Girls Philippines, Melbourne-based Filipina Ria Fernandez proudly shows off her curls online and empowers other Filipinas to flaut theirs. One of her posts from August 2021 in particular contains a solid reminder!
It reads, "Fellow curly pinays, no matter what certain beauty ads tell you, don't ever feel pressured to live up to unrealistic beauty standards, especially during a pandemic. We are all doing the best we can. […] Not everyone has the time or the energy or even the money for grooming right now. If you're still here surviving, that is enough. You are doing enough. Look after yourself the way you can." Right on, Ria!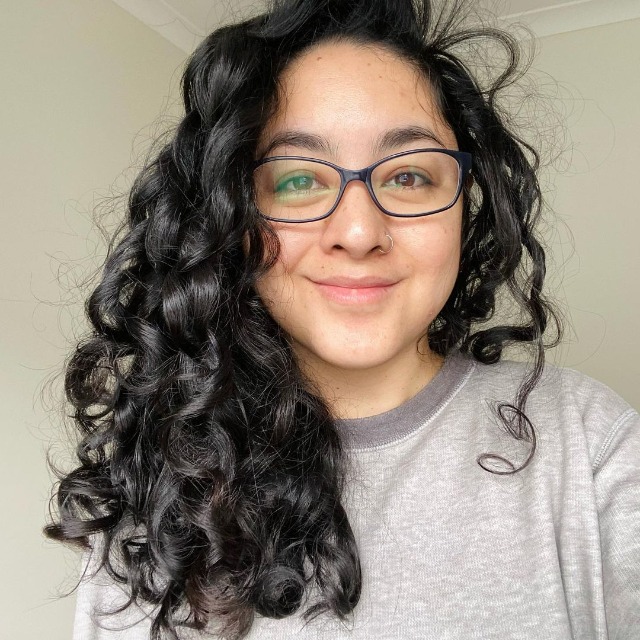 Related Stories from Preview.ph
Hey, Preview readers! Follow us on Facebook, Instagram, YouTube, Tiktok, and Twitter to stay up to speed on all things trendy and creative. We'll curate the most stylish feed for you!